Lady Lake Library Donates Over 100 Pounds of School Supplies!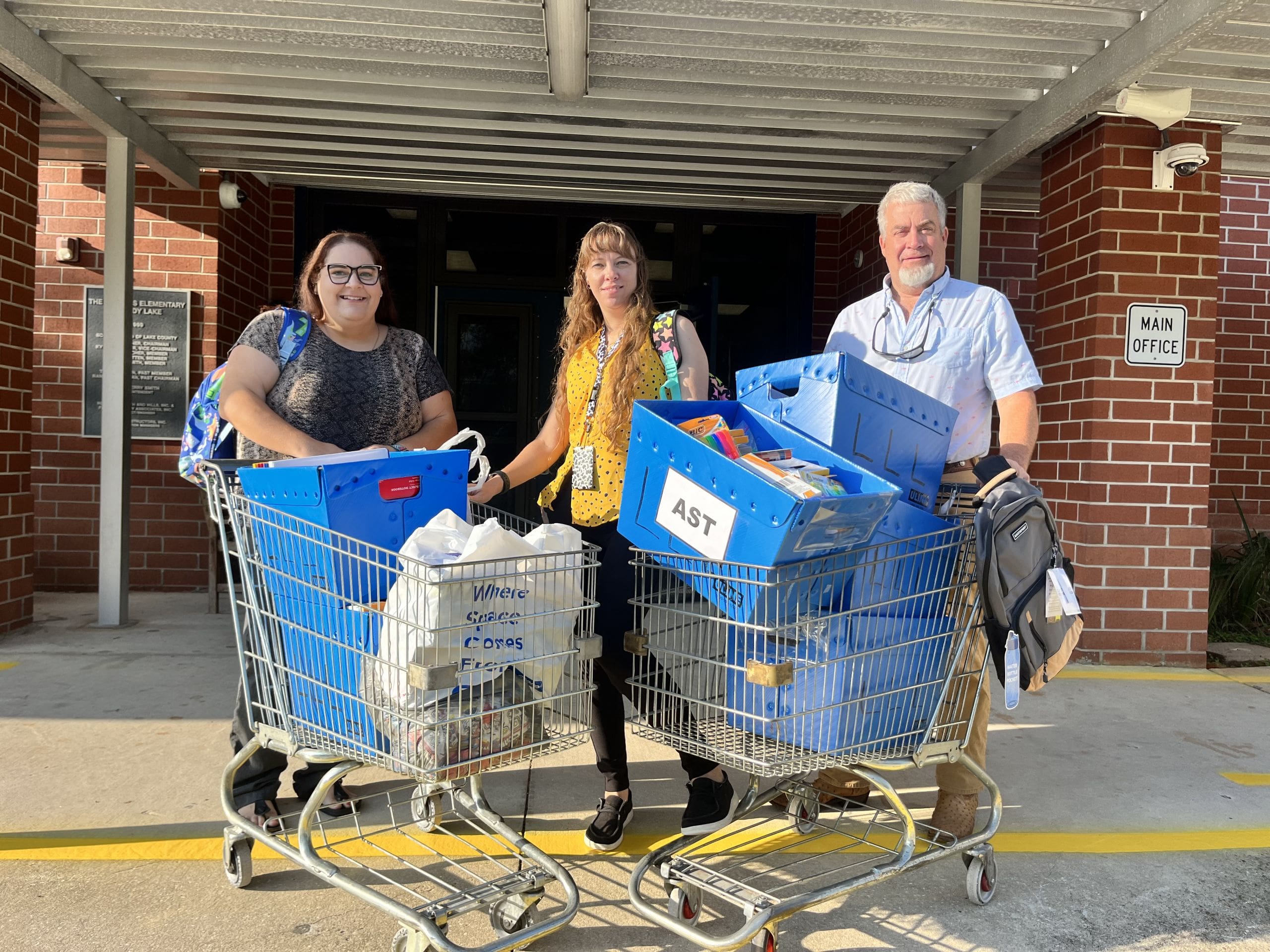 As part of its "School Supplies for Fines" program, the Lady Lake Library donated over 100 pounds of backpacks, notebooks, pencils and more to The Villages Elementary of Lady Lake. In exchange for donations from the community, nearly $500 in library fines were forgiven. This program, held for the first time this year, is a great way for patrons to pay off fines while giving back to the community.
"The 'School Supplies for Fines' program not only helps our library patrons manage their outstanding fines, but also provides valuable resources for students who might not have access to necessary school supplies," said Lady Lake Library Director Aly Herman. "The community impact of such a program is undoubtedly significant."
The Town of Lake Lake plans to make this program an annual event.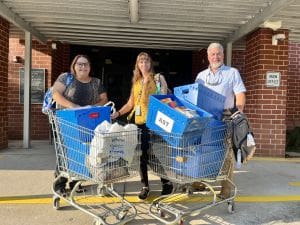 Left to right: Lady Lake Library Director Aly Herman, Lady Lake Library Administrative Assistant Kourtney Fehr, and The Villages Elementary of Lady Lake Principal Gregg Dudley
Kyle Coppola was born in Newton, Massachusetts and received his Bachelor of Fine Arts in Communications from Curry College in 2016. After traveling to Florida on a family vacation, he decided he could not get enough of the warm weather and made the move from snowy Massachusetts to central Florida 8 years ago.
For the last decade Kyle has gained valuable experience in social media content creation, marketing and sales, writing, video production, sports announcing and even broadcasting for local radio stations, such as FM 102.9 in The Villages and FM 91.5 in Massachusetts. Every year he volunteers at The Villages Charter High School as a play-by-play sports announcer for the football games as well as a public address announcer for the basketball games, including the annual Battle at The Villages Tournament.
Outside the office Kyle is a husband and father to two beautiful girls along with their cat. In his spare time he likes to spend time with his family, travel, play golf and swim. He is also a huge sports junkie and even bigger motorsports fan and loves to attend racing events when he can.
Share This Story!