Lady Lake Police K9 Lux retires after 6 years of service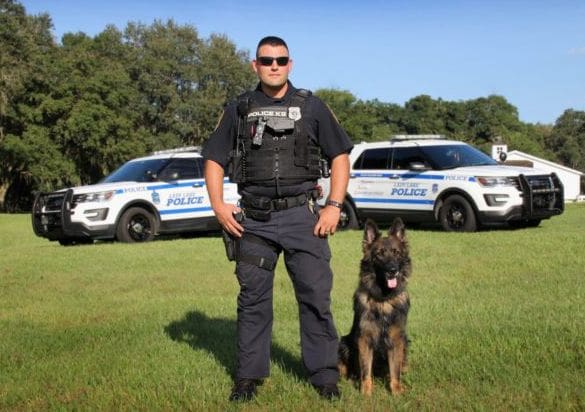 LADY LAKE – After more than six years of dedicated service, Lady Lake Police K9 Lux is retiring.
The seasoned 7.5  year old long-haired German shepherd isn't going far. He will soon share a permanent place on the farm with his trusted former partner, Lady Lake Police K9 handler Officer Joshua Higgins and his wife, Becky, Lady Lake Growth Management Department Development Coordinator. Police Officer Higgins has the necessary training to take proper care of K9 Lux and the pair have established a bond after working together for years in the field.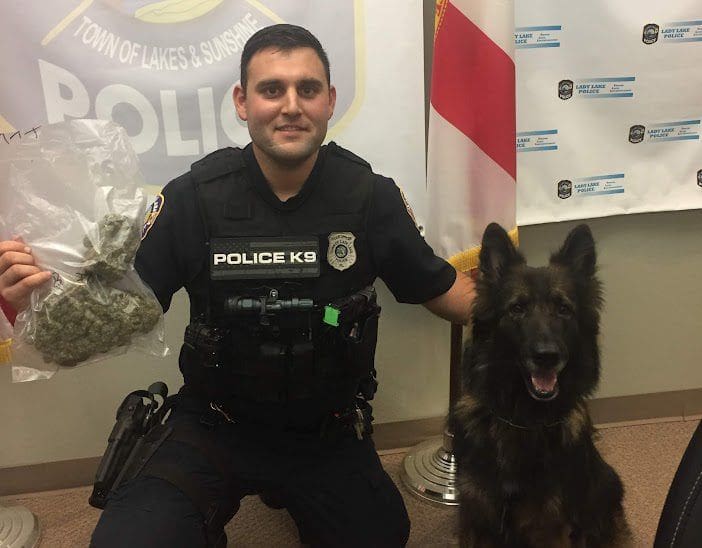 Lux will officially retire on Monday, April 3 at 6 p.m. with a ceremony during the Town of Lady Lake Commission meeting in the Town Hall Commission Chambers, located at 409 Fennell Blvd.
His future family describe him as the "nicest dog ever" albeit "super goofy and clumsy." But his sweet disposition didn't stop him from getting the job done.
K9 Lux came to Lady Lake in 2017 when he was just 16 months old via the Lake County Sheriff's Office and has since served the Town as a narcotics and tracking dog. During his service, the black and tan pooch trained extensively alongside his human partner. He is credited with tracking missing seniors with dementia, lost children and criminals. Due to arthritis, he has now worked his last case.
Still, his medical condition won't slow him down as he lives out his golden years running free on the family farm with friends of all species.
The Town of Lady Lake wishes K9 Lux the best of luck in his retirement!
Originally from the small town of Berryville, Arkansas, Cindy has become a multimedia specialist in journalism, photography, videography and video editing.
She has a B.S. in Communications from the University of Central Arkansas and is a correspondent for The Daily Commercial, LakeFront TV and Beacon College's PBS talk show, "A World of Difference," where she received an Anthem Award and Telly Award.
When she isn't working, Cindy spends time with her husband, Ryan, and son, David, traveling and taking photos of landscapes and wildlife.
Share This Story!