Lake County communicators recognized at the state level for public relations work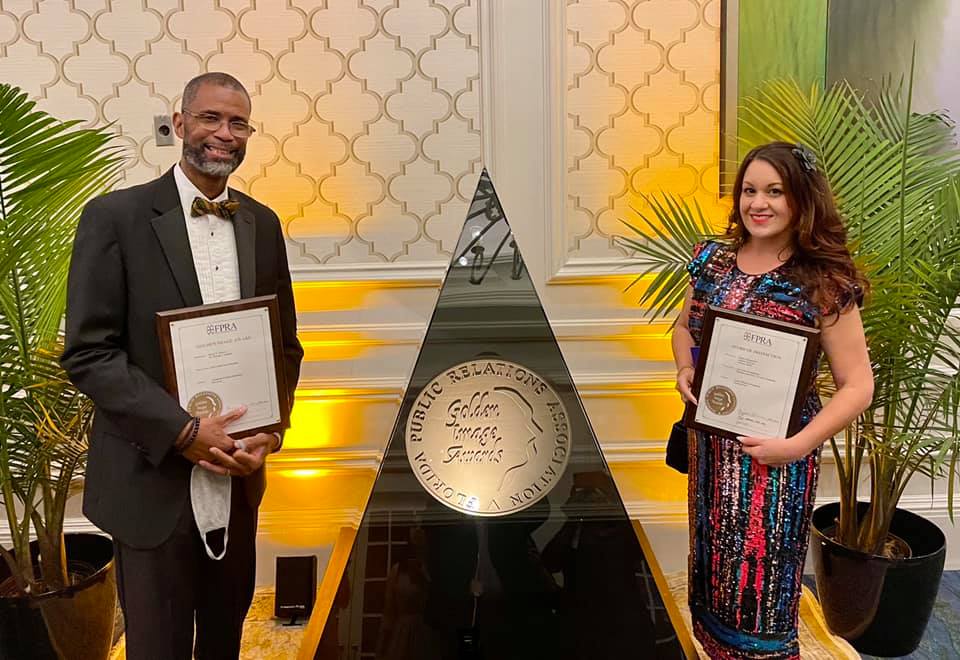 Lake County communicators recognized at the state level for public relations work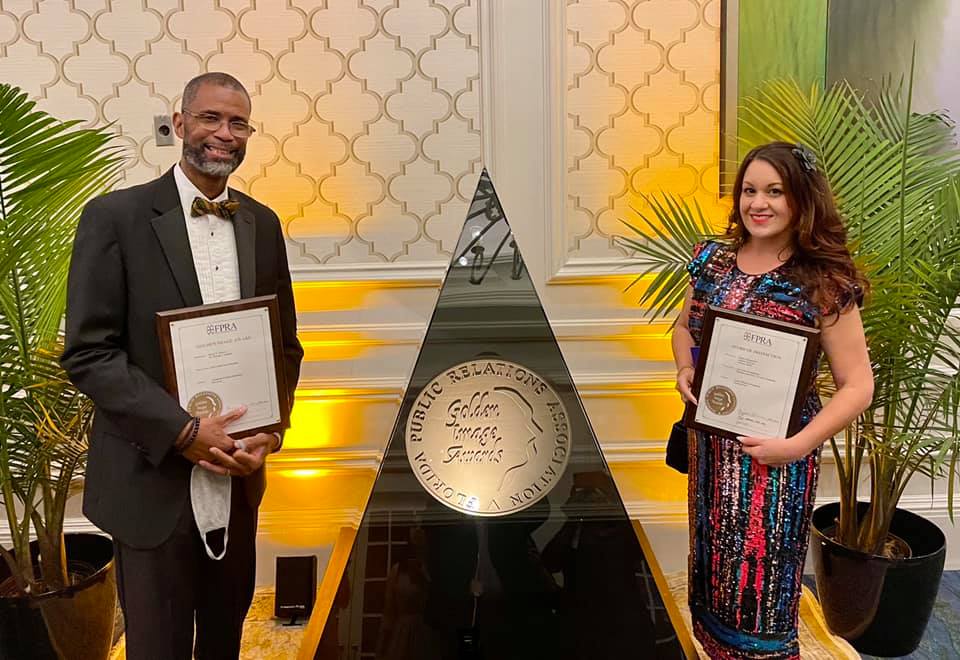 Members of the Lake County Chapter of the Florida Public Relations Association (FPRA) were recognized this week for outstanding public relations programs incorporating the very best examples of innovation, research, planning and execution during the 2021 Golden Image Awards at the Ritz-Carlton Grande Lakes in Orlando. The Golden Image Awards competition is conducted annually by FPRA to recognize outstanding public relations programs in Florida.
Member Darryl Owens, Director of Communications for the Office of Institutional Development & Communications at Beacon College, and Dr. George J. Hagerty, won a Golden Image Award for the 2020 EASE Grant Booklet in the Collateral Tools of Public Relations – Brochure category. The Golden Image Award is presented to the top-scoring entry in each category if the entry meets predetermined criteria of excellence set by the judges.
President of the FPRA Lake Chapter and Administrative Services and Communications Director for the Town of Oakland Elisha Pappacoda, along with team members Ashlynn Webb and Valerie Gibbons, took home an Award of Distinction for the Town of Oakland's "Santa's Lane Drive Through Christmas" in the category of Public Relations Programs – Special Event. The award is presented to entries that meet the standards of excellence set by a panel of judges.
Additionally, Pappacoda received the honor of being named Chapter President of the Year for the state, while the Lake County Chapter earned the President's Awards for "Transform" and Accreditation & Certification.
As part of FPRA's 82nd Annual Conference, which coincided with the Golden Image Awards, chapter member Levar Cooper, Lake County Office of Communications Director, graduated from Class V of LeadershipFPRA, a program which provides members with the tools needed to become stronger leaders in their organizations, their communities and FPRA.
Melanie Melvin, incoming FPRA Lake Chapter President-Elect and Director of Marketing & Public Relations for Akers Media Group, was accepted into the Joe Curley Rising Leader Class of 2021. She was nominated by her chapter and recognized alongside her peers for personal dedication and engagement in FPRA.