Lake county fire rescue to push back new engine 15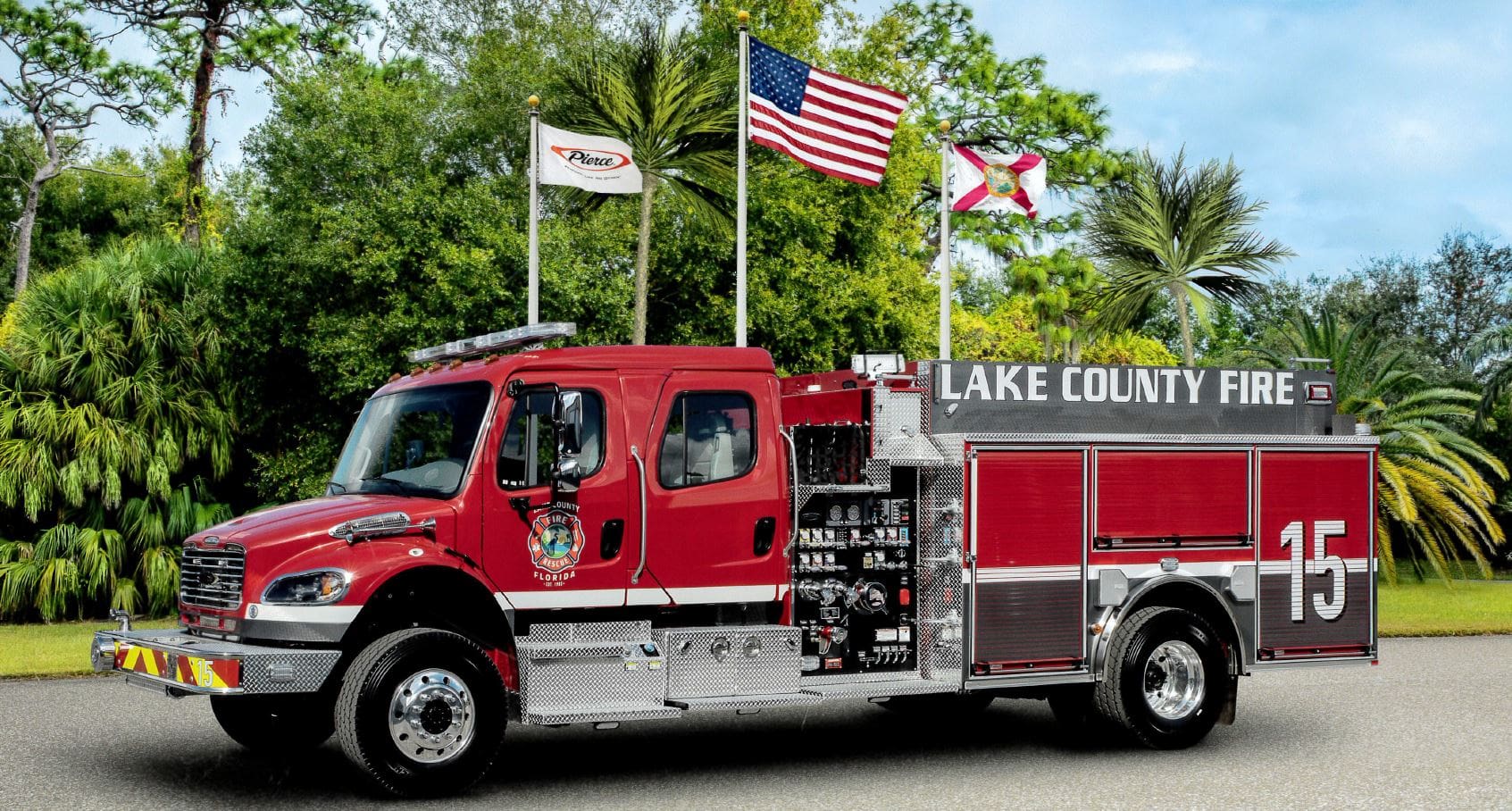 The Lake County Office of Fire Rescue is adding a new fire truck to its fleet this month to replace an aging 2015 truck, according to a press release. 
On March 17 at 10:30am, community leaders, staff from the Office of Public Safety and fellow colleagues will gather at Lake County Fire Station 15 for a pushback ceremony and the celebration of the new truck, Engine 15. Station 15 is located at 40601 Palm Drive in Eustis.
"In its first year, Engine 15 will respond to over 600 calls for service, providing Advanced Life Support and fire protection to the citizens of Pine Lakes and surrounding areas," says Lake County Fire Rescue Chief Jim Dickerson.
Named after its home station, Engine 15 is a 2019 Pierce Commercial Pumper truck equipped with all-wheel-drive capability for accessing unpaved roadways and terrain, which is critical for brush fire operation. Onboard systems also include a 1000-gallon water tank and a 1250 gallon-per-minute pump, vehicle extrication equipment, a generator and Advanced Life Support (ALS) services. 
The pushback ceremony is a tradition dating back to the days of horse-drawn fire wagons that had to be detached from the horses and "pushed back" into the firehouse.
For more information on the Office of Fire Rescue, visit lakecountyfl.gov/offices/fire_rescue.