Lake County Office of Fire Rescue hires 19 firefighters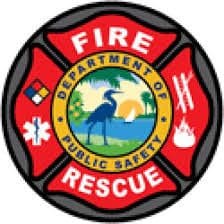 The Lake County Office of Fire Rescue hired 19 new firefighters, 15 of which were obtained with grant funds received from the Department of Homeland Security's Staffing for Adequate Fire and Emergency Response (SAFER).
The new positions represent a 10 percent increase in staffing and support the department's multi-year strategic plan for staffing and vehicles.
"Our goal is to staff a minimum of three firefighters on every engine throughout our department within the next 5 to 10 years," Lake County Fire Chief Jim Dickerson says in a press release. "It is certainly obtainable with this grant and with the tremendous support from our Board of County Commissioners."
The grant also supports Fire Rescue's efforts to reach the recommended standards set by the National Fire Protection Agency (NFPA) that specify requirements for deploying fire suppression operations, emergency medical operations and special operations to protect residents.
The 19 new firefighters will complete a six-week orientation before being placed on shift in the middle of March.
Akers Media Group's James Combs has been a staff writer for several local publications since August 2000. He has had the privilege of interviewing some of Lake County's many fascinating residents—from innovative business owners to heroic war veterans—and bringing their stories to life. A resident of Lake County since 1986, James recently embarked on a journey to lead a healthier lifestyle. He has lost 60 pounds and walks nearly five miles a day. In his spare time, he enjoys target shooting, skeet shooting and watching his beloved Kentucky Wildcats!
Share This Story!