Lake County Remembers The Fallen on Memorial Day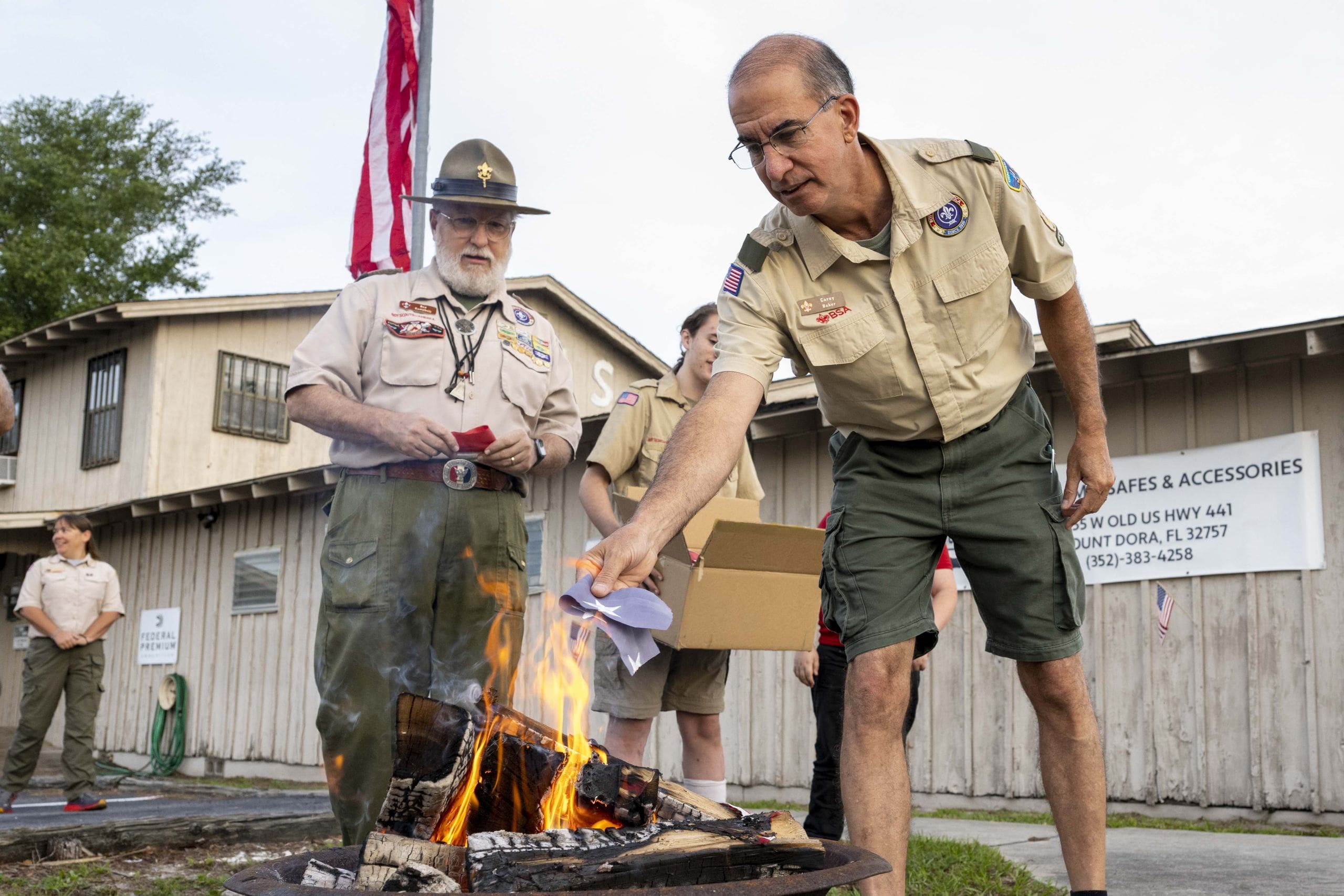 Across the county, people are remembering and honoring those who served our country in honor of Memorial Day. Many cities and entities are hosting special events to remind people why they are getting a three-day weekend.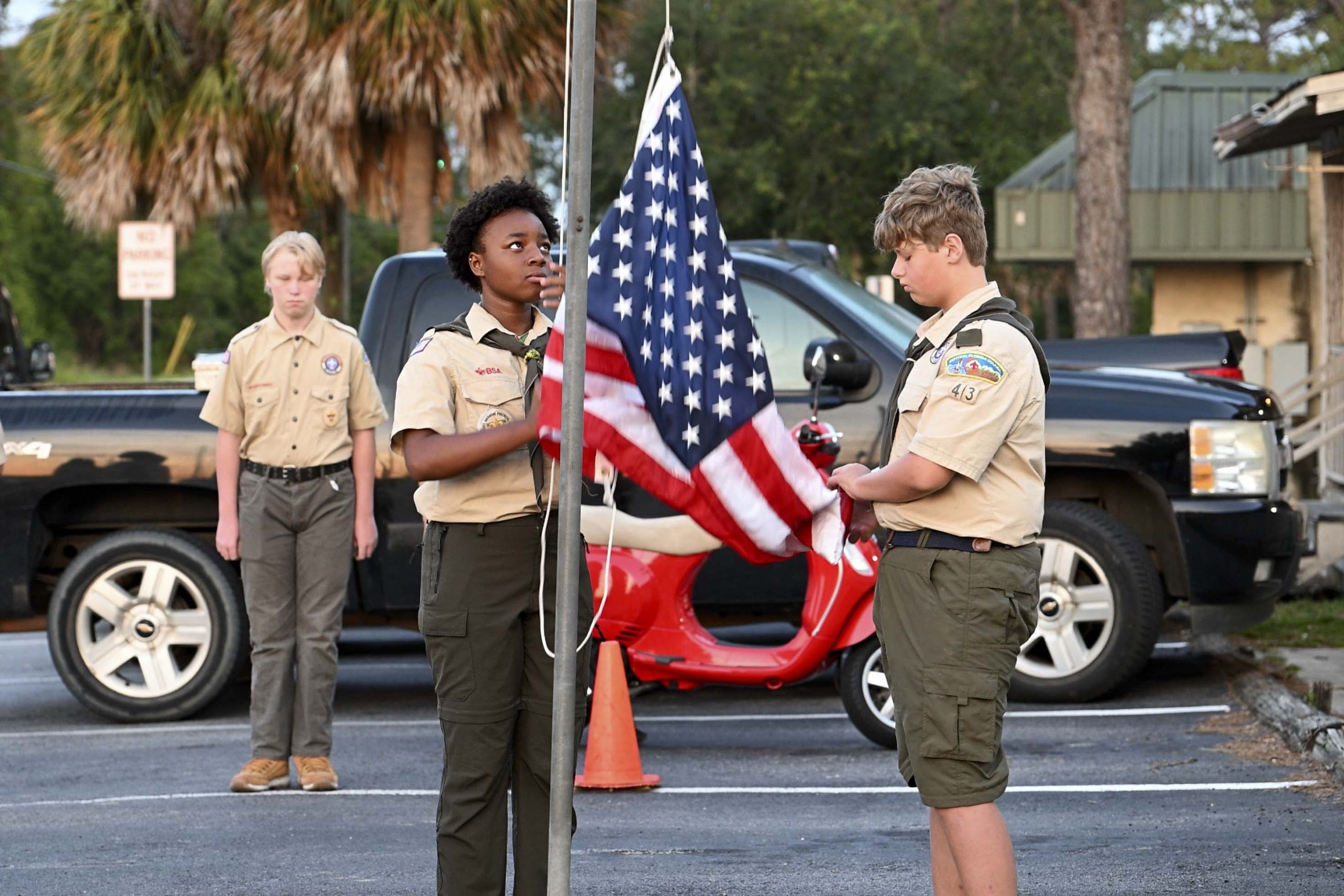 Many county officials kicked off the day at Peterson Gun Shop in Mount Dora for one of the only sunrise services nearby. Property Appraiser Carey Baker led out in the service of raising the flag, then lowering to half-mast in honor of those who gave their lives for freedom.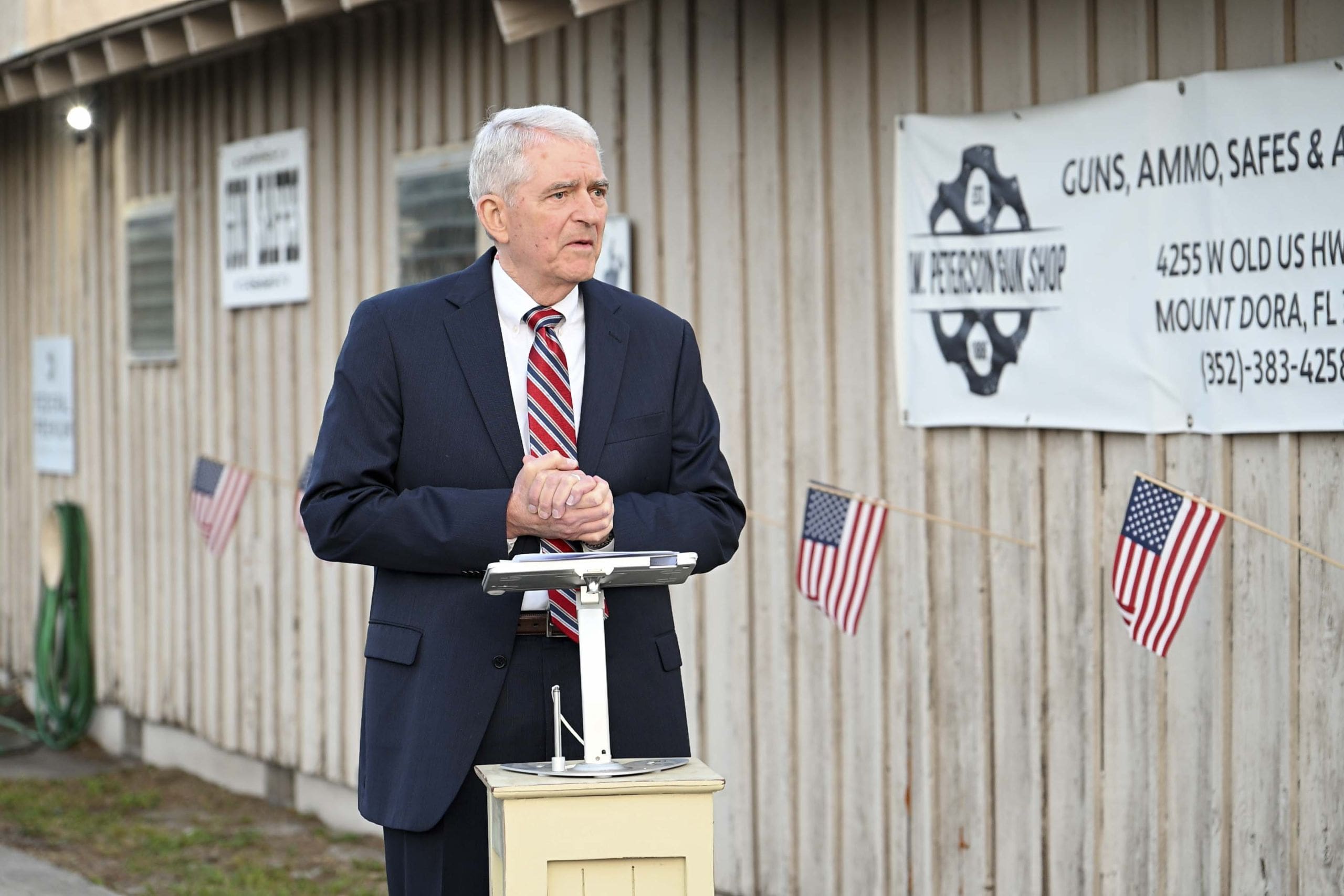 Among those in attendance was Congressman Daniel Webster, who thanked everyone for coming out so early to remember those so easily forgotten.
"Our hearts are filled with gratitude for the soldiers and sailors and airmen and women, and the marines, the reservists, all of which in this particular case gave their life in defense of this great country," Webster says. "It's deeply right for us to take this time and remember them today and for their fighting for freedoms that we all know and enjoy. So that's why we can stand here today, right here, free and grateful because someone laid down their life for us and for our freedom."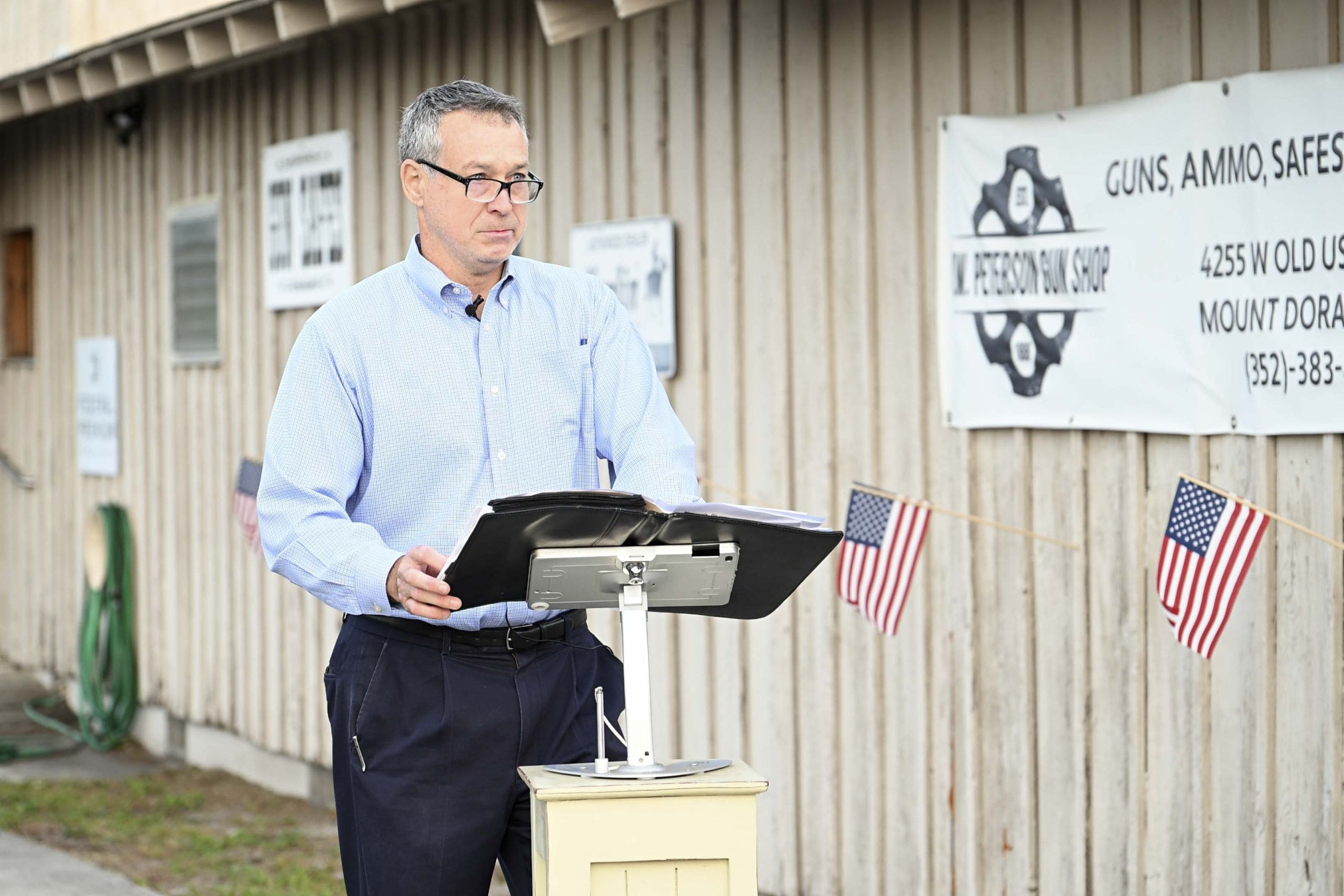 Keynote speaker Judge James Baxley put names to those fallen, as he recalled to memory some of those who have lost their lives in the line of duty from Lake County.
Robert M. McTureous Jr. of Altoona –  a United States Marine and a recipient of the United States military's highest decoration—the Medal of Honor—for his actions during the Battle of Okinawa in World War II.
Jerry Lee Patrick of Umatilla – Served in Vietnam as a Medic in the US Army.
Kenneth E Fisher of Eustis – Served in Vietnam as a second lieutenant.
Derek Arthur Gibson of Eustis – Served in Iraq in the second battalion 12th infant regimen.
"These men and women who believed they were only doing their duty, the men and women who died for our freedom represent the diverse patchwork that is the United States of America," Baxley says. "They were rich and poor, black and white, male and female. They're from cities, farms, and suburbs. They came from every ethnicity, background, political spectrum. In short, they looked like all of us here today. They had strength when the situation demanded it, and determination when everything felt lost. Devotion, courage and patriotism when others looked for them for guidance. No one ordered them to practice the most basic human ideas. They did it cause they were Americans and lived in a nation worth defending. They all shared one common characteristic. They all took at oath to die for America if called upon."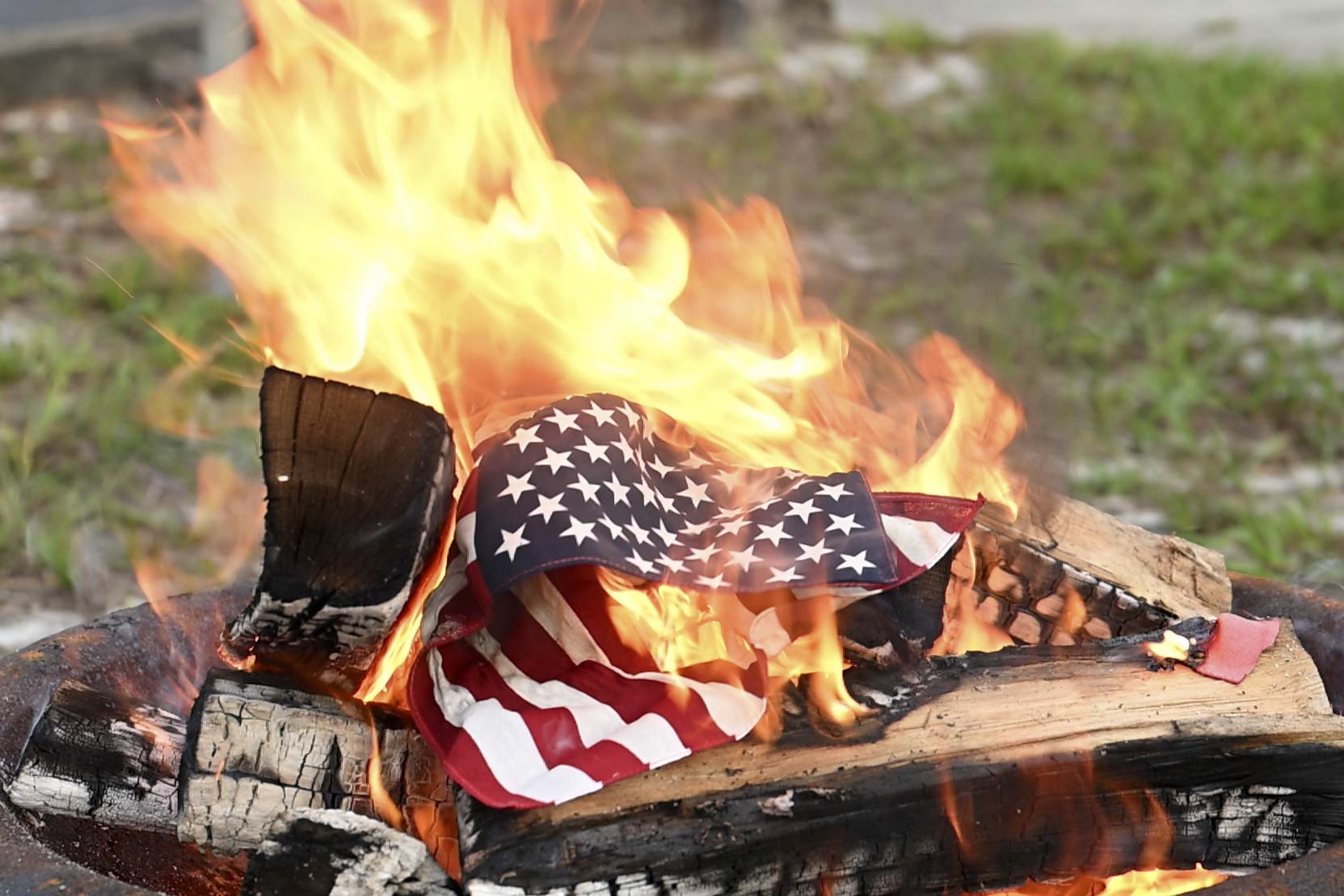 The ceremony ended with burning pieces of a flag in honor of those fallen, those who have served and those who are still serving.
Originally from the small town of Berryville, Arkansas, Cindy has become a multimedia specialist in journalism, photography, videography and video editing.
She has a B.S. in Communications from the University of Central Arkansas and is a correspondent for The Daily Commercial, LakeFront TV and Beacon College's PBS talk show, "A World of Difference," where she received an Anthem Award and Telly Award.
When she isn't working, Cindy spends time with her husband, Ryan, and son, David, traveling and taking photos of landscapes and wildlife.
Share This Story!