Lake County to host Hurricane Expo on Saturday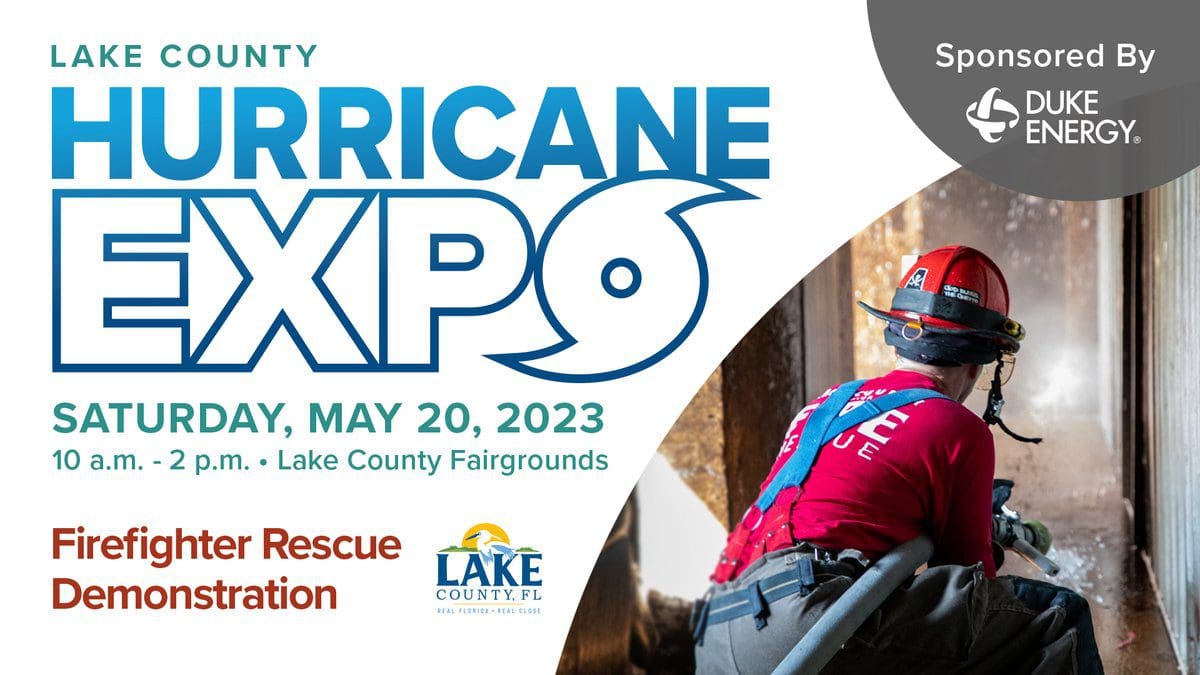 Lake County is hosting the 2023 Lake County Hurricane Expo on Saturday, May 20th, at the Lake County Fairgrounds located at 2101 North County Road 452, Eustis, FL 32726. The event takes place from 10 a.m. to 2 p.m. and will host multiple hurricane-related vendors and exhibits to prepare the community for the upcoming hurricane season.
With the hurricane season quickly approaching, it is essential that residents in Lake County are prepared for the possibility of severe weather conditions. The Expo will feature informative booths, hands-on demonstrations, and interactive exhibits designed to educate attendees on how to prepare for, stay safe and recover from a hurricane.
Visitors to the Expo will have the opportunity to meet and interact with local emergency responders, including firefighters, and paramedics. Lake County Fire Rescue will demonstrate live rescue drills for guests to watch. These professionals and their demonstrations will provide valuable information on hurricane preparedness, evacuation procedures, and emergency response.
In addition to the emergency responders, the Expo will also feature vendors who specialize in hurricane preparedness supplies, such as generators, battery-powered radios, and emergency kits. All attendees participating at the expo will have a chance to win helpful hurricane supplies. The Lake County Animal Shelter will also be on scene to provide free vaccinations and micro-chipping for their K-9 companions.
Channel 2 Meteorologist Kellianne Klass will be available for questions, meet and greets, and tips for preparing before a storm.
The Expo is free and open to the public and includes activities for all ages; families are encouraged to attend.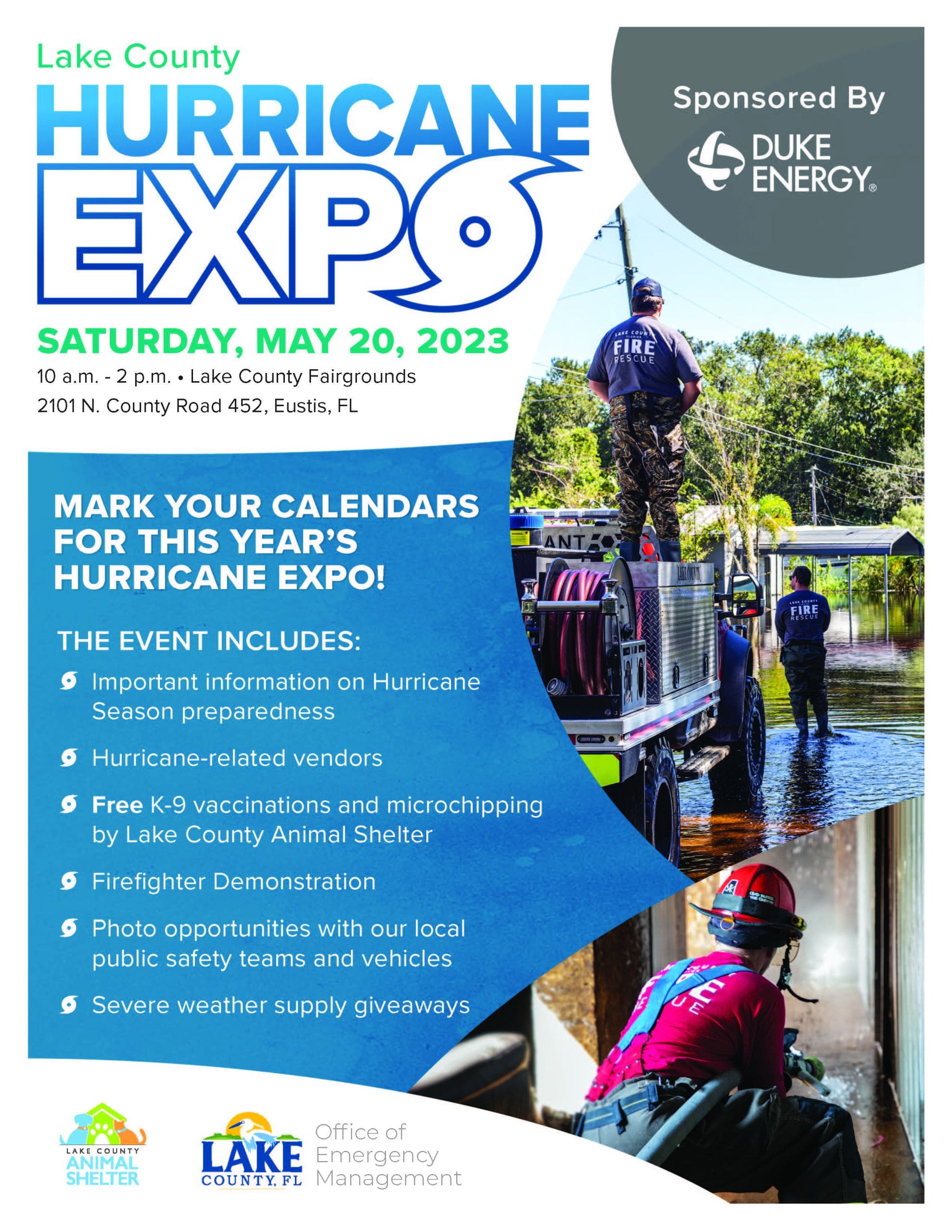 Originally from the small town of Berryville, Arkansas, Cindy has become a multimedia specialist in journalism, photography, videography and video editing.
She has a B.S. in Communications from the University of Central Arkansas and is a correspondent for The Daily Commercial, LakeFront TV and Beacon College's PBS talk show, "A World of Difference," where she received an Anthem Award and Telly Award.
When she isn't working, Cindy spends time with her husband, Ryan, and son, David, traveling and taking photos of landscapes and wildlife.
Share This Story!