Lake County Walk for Freedom Against Human Trafficking Happens Saturday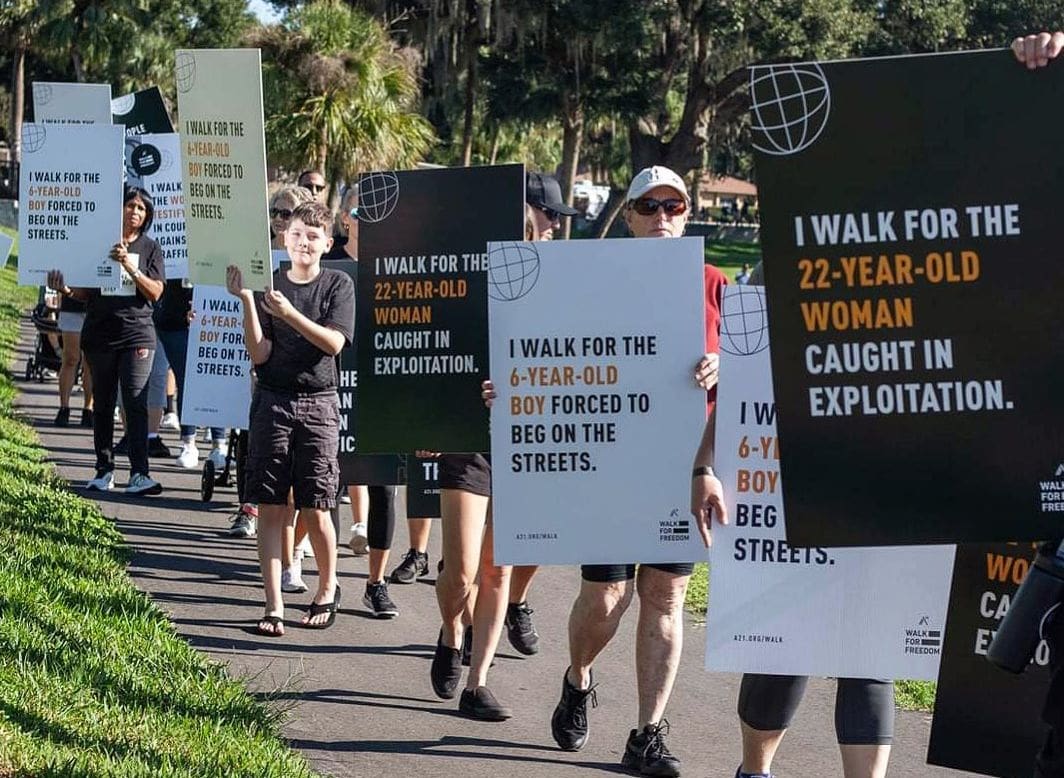 Lake County Walk for Freedom Against Human Trafficking Happens Saturday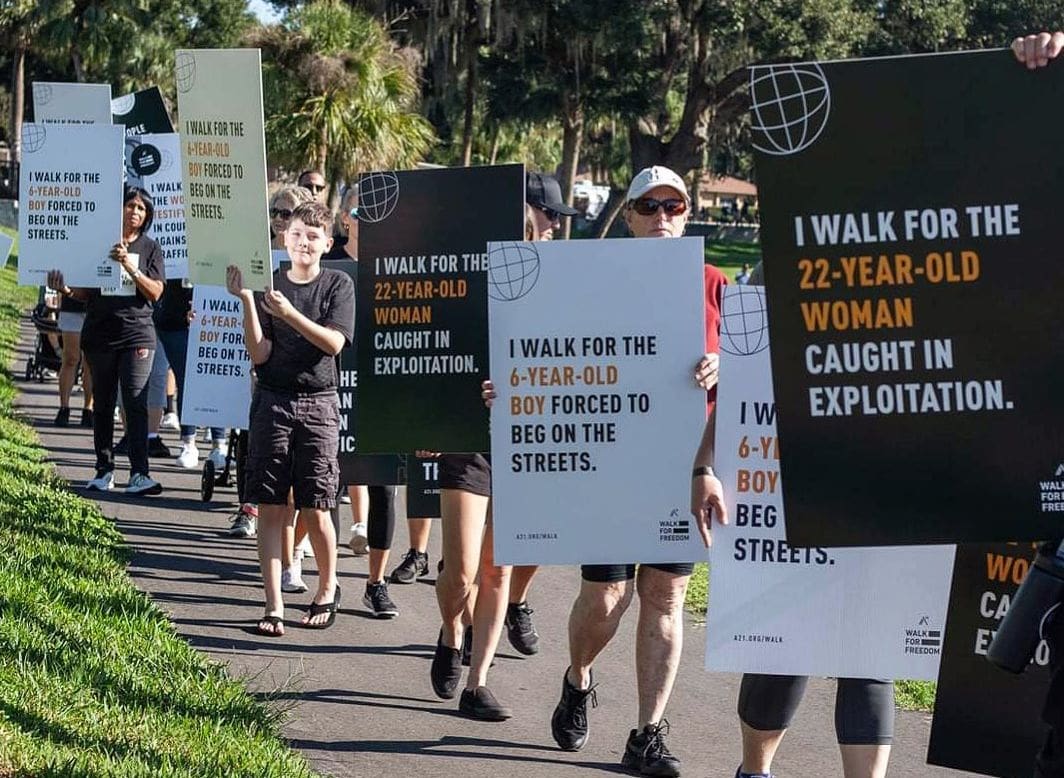 Human trafficking, often called "modern-day slavery," remains a dark underbelly of our global society, silently ensnaring millions into its grim web. On October 14, hundreds of community members will walk as a beacon of hope and resistance against this horrific crime at the third annual Lake County Walk for Freedom held at Lake-Sumter State College in Leesburg.
"I think it's important for Lake County to understand that we are just as much of a target of human trafficking as the bigger cities," event co-host Tiffany Whitley says. "We are located right between the 429 and the turnpike, which for traffickers is a great escape route. We must raise awareness so that we can help prevent and protect the most vulnerable in our communities."
The walk is hosted in partnership with The Father's House, whose Sisterhood group supports A21, a global organization who fights to end human trafficking. On that day, Walks for Freedom will take place all over the world.

With a renewed emphasis on engaging the youth, the event hopes to pull the younger demographic, especially college students, into its cause. Over the past two years, the walk took place at the Venetian Center in Leesburg. The inaugural event had 300 walkers, which was recognized as a top event by A21. The goal this year? Doubling last year's 500 participants to a whopping 1,000 walkers.
"We changed the name this year because we wanted it to not be just Leesburg," Tiffany says. "We are trying to unify everyone for this cause."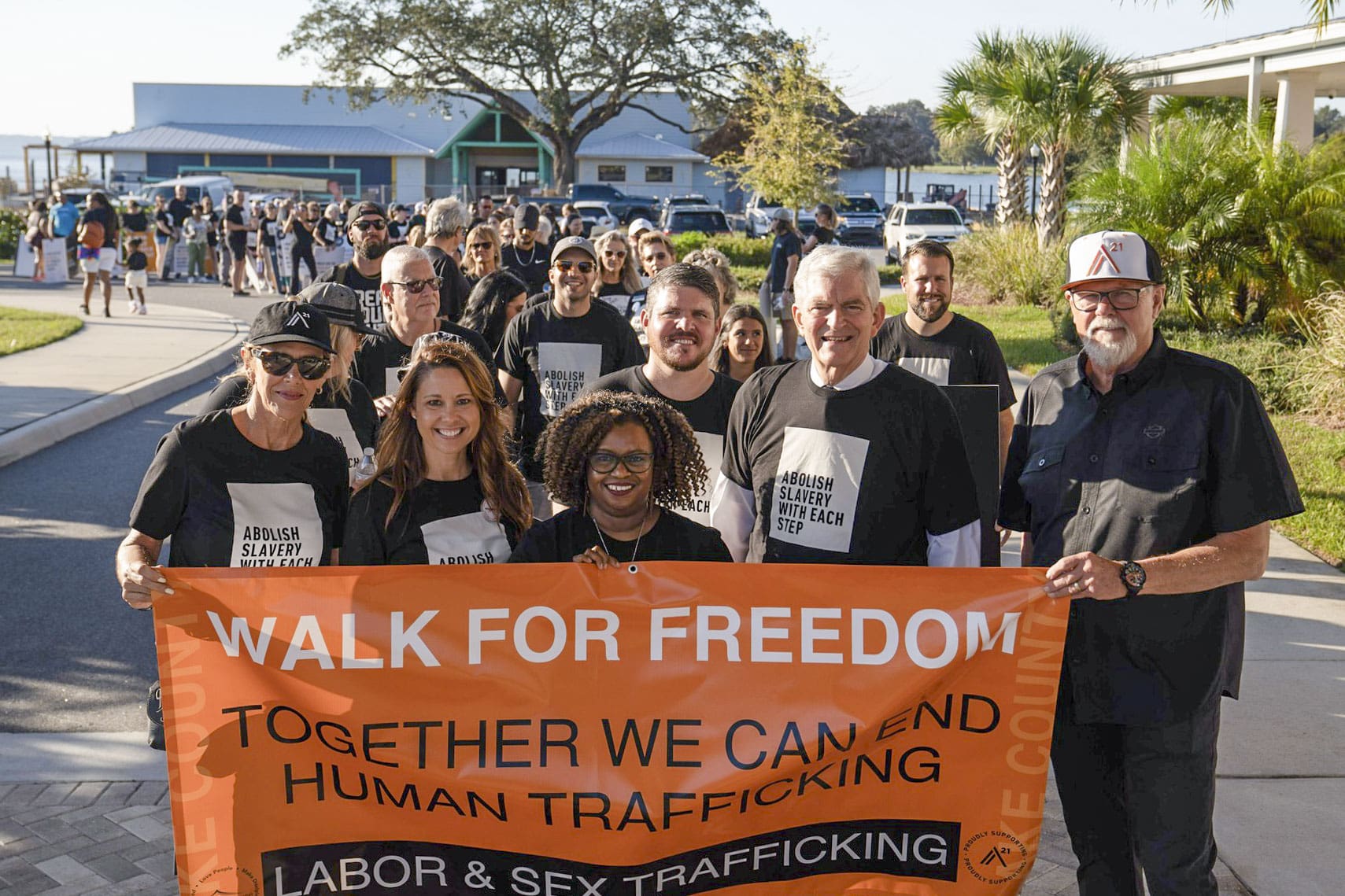 Participants will meet at the Everett A. Kelly Convocation Center on the LSSC campus. Registration begins at 8 a.m. and the 1.5 mile silent walk will begin at 9 a.m., followed by a panel discussion from A21 representatives, a human trafficking survivor and other advocates.
For more information or to register, visit a21.org/lakecounty. There is no cost to attend.
Originally from the small town of Berryville, Arkansas, Cindy has become a multimedia specialist in journalism, photography, videography and video editing.
She has a B.S. in Communications from the University of Central Arkansas and is a correspondent for The Daily Commercial, LakeFront TV and Beacon College's PBS talk show, "A World of Difference," where she received an Anthem Award and Telly Award.
When she isn't working, Cindy spends time with her husband, Ryan, and son, David, traveling and taking photos of landscapes and wildlife.
Share This Story!