Lake EMS team honored for life-saving efforts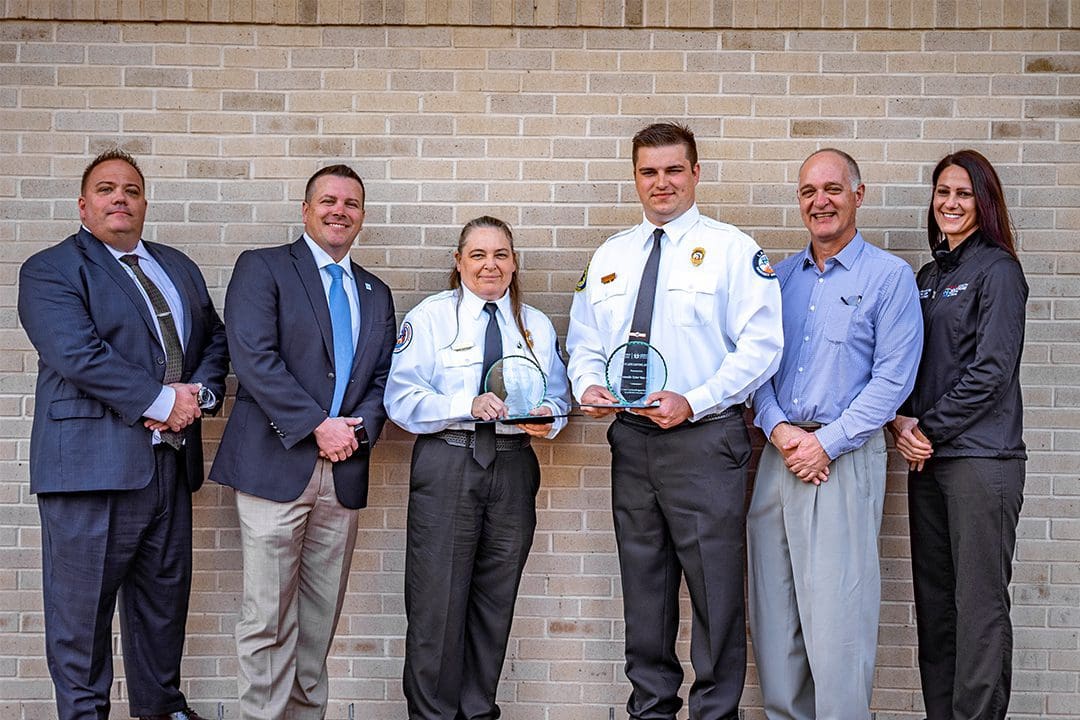 Ginger Jacobs and Tyler Van Alstine, shown in the center, were recently recognized by the Board of County Commissioners and presented awards by representatives from Orlando Health Arnold Palmer Hospital for Children for life-saving efforts provided during a pediatric trauma call. 
On Nov. 8, 2019, Lake EMS was dispatched to a two-car head-on collision on County Road 44. Paramedic Tyler Van Alstine determined that one of the most critically injured patients, a 12-year- old girl, needed trauma support, but inclement weather prevented air transport. Van Alstine and his partner, EMT Ginger Jacobs, transported the patient to Arnold Palmer Hospital in Orlando with assistance from personnel from the Leesburg Fire Department. 
"With helicopter support unavailable, they drove the patient to Arnold Palmer Hospital and performed several life-saving maneuvers along the way. Everyone did what they were trained to do, and because of it, the patient is alive today," Dr. Donald Plumley, chief of pediatrics trauma surgery at Orlando Health Arnold Palmer Hospital for Children, says in a press release praising the first responders.
Lake EMS teams work closely with area hospitals such as Orlando Health to carry out trainings and drills so they are fully prepared for emergency situations like this. 
For more information about the Office of Emergency Medical Services, please visit https://lakecountyfl.gov/offices/emergency_medical_services/ or follow the Lake EMS Facebook page at https://www.facebook.com/LakeEMS.FL/. Lake