Lake Minneola Football Stars Sign Commitment Letters!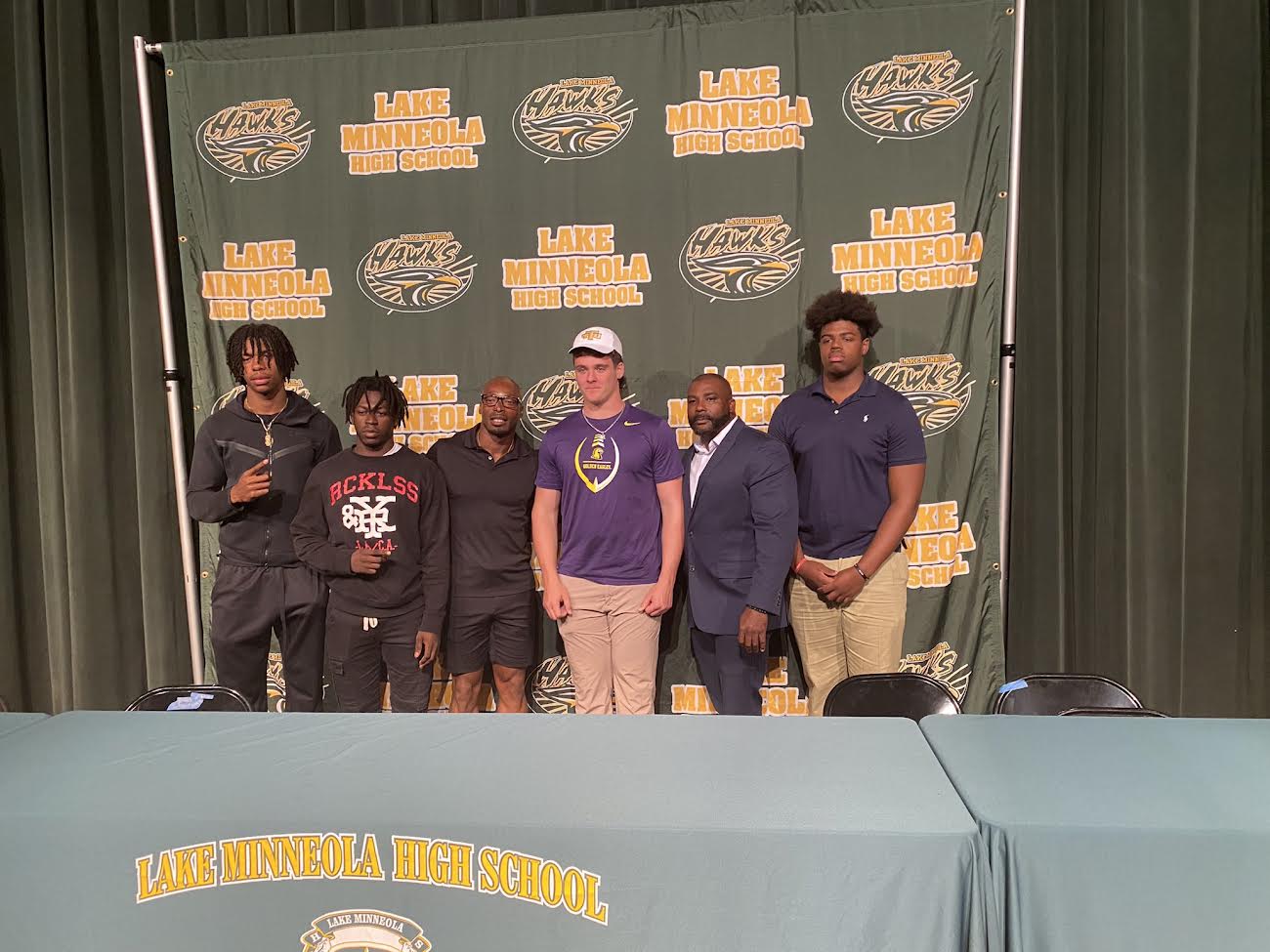 Lake Minneola Football Stars Sign Commitment Letters!
This week Lake Minneola held their signing ceremonies for a handful of athletes going to play at the next level. Those players included David Ramos, John Celestin, Dylan Thomaselli and Reggie Jackson. Down below you will see where each and every player is headed!
Dylan Thomaselli Headed To Tennessee Tech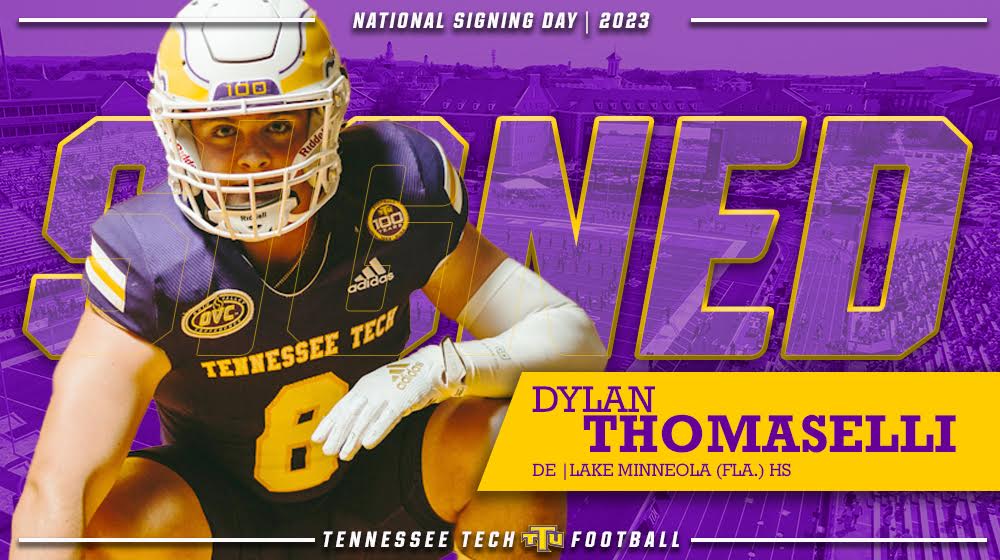 Thomaselli was one of the best Defensive End and Inside Linebackers in Central Florida last season. He was one of the main reasons Lake Minneola made it to the Regional Finals and nearly made it to the State Semis. The 6"3 235 lb Senior made one stellar impact. Every Time the Hawks would come into town, opposing offenses would fear going up against this guy.
Thomaselli had 33 total tackles this season. He also totaled 3.5 sacks. That defense allowed The Hawks offense to go to work. This allowed the Hawks to pile on wins, eventually leading them to a playoff run that was one of the best in school history. Look out for this guy as he heads to Tennessee Tech. Thomaselli will certainly be a force out there!
David Ramos Headed To Coffeyville
David Ramos is a 6"5 210 lb Wide Receiver. This year was a breakout year for Ramos. He totalled 37 catches and averaged 19.1 yards per catch. On the season Ramos had over 700 yards receiving while totalling 7 touchdowns. Everytime quarterback Quinn Neimann threw the ball down field Ramos found a way to get open.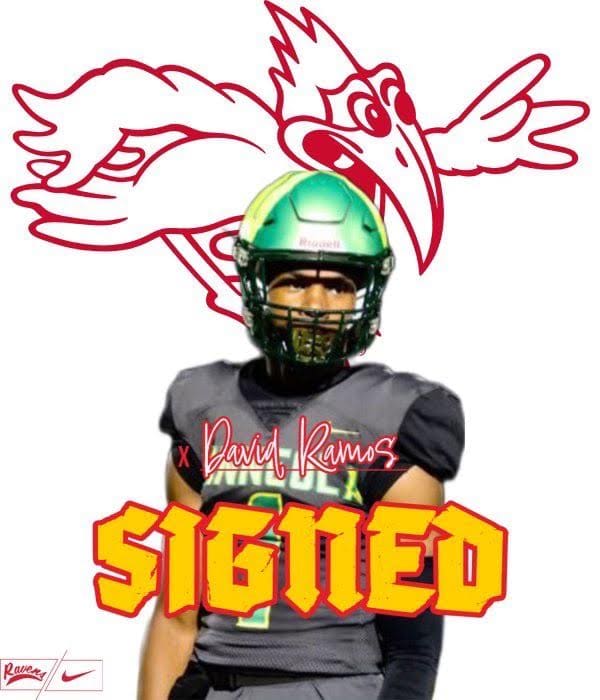 Coffeyville Community College has sent 48 players to the NFL over the years. Alumni who played in the NFL include Brandon Jacobs who played for the New York Jets, Keith Traylor who had one of the most prolific careers out of all the alumni, Devin Thomas who played for The Washington Commanders, Jeff Wright an NFL defensive back who played with the Buffalo Bills and Reggie Nelson a safety who played for the Jacksonville Jaguars.
Ramos will certainly help the Red Ravens who have a very good track record not only in Football but Basketball. Many NBA players are alumni of the school as well. Ramos had a fantastic year at Lake Minneola and we wish him and his family the best as he continues his athletic and academic journey!
Reggie Jackson Headed to Tusculum
Jackson was dominant this season. He was a blind spot protector and QB Quinn Neimann was rarely sacked. Jackson is a 6"5 285 lb Offensive Tackle. He was instrumental in the trenches opening holes for the running backs and allowing plenty of time for the receivers to get downfield.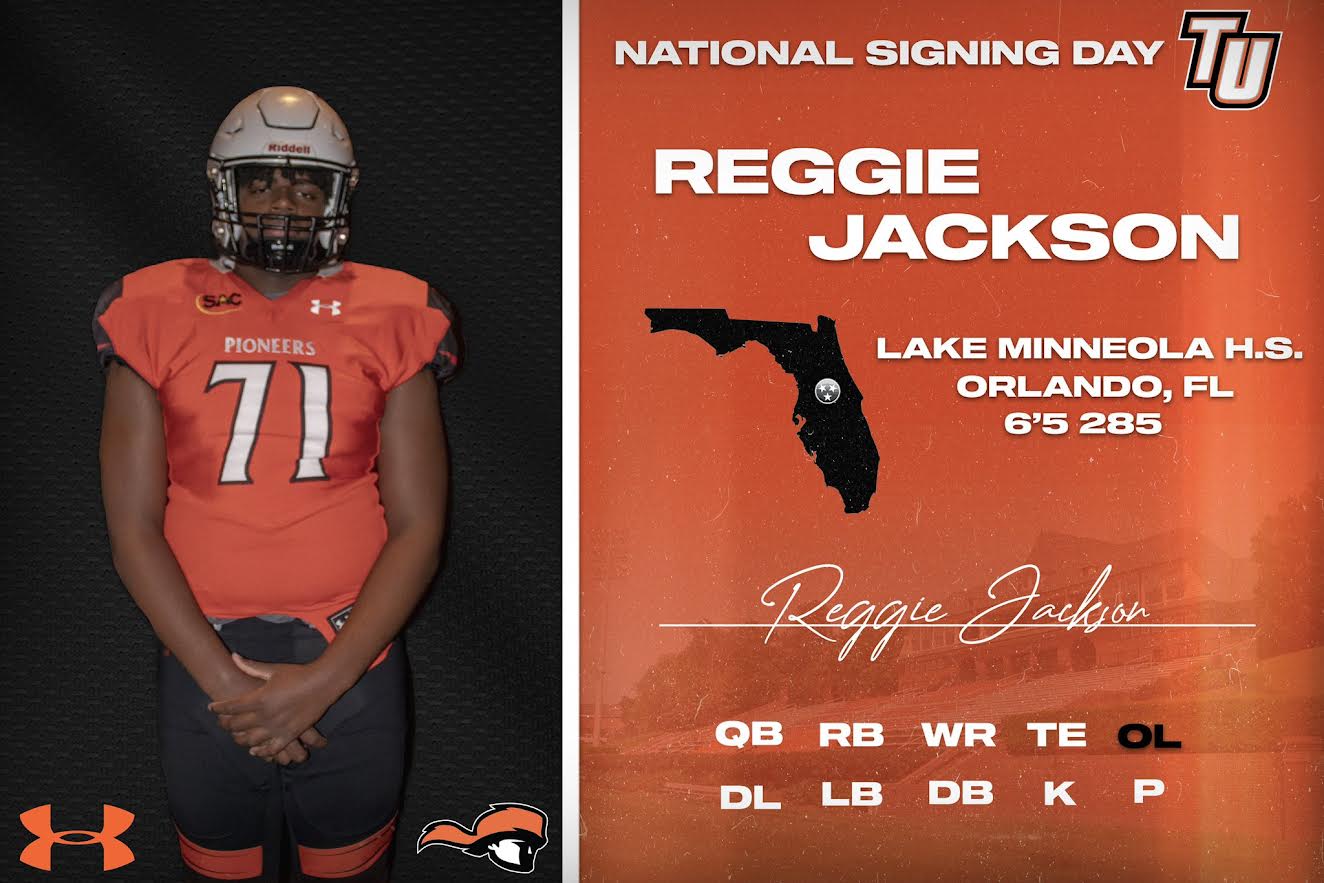 Jackson has great technique and especially quick feet. He is an extremely impressive athlete with huge upside and Tusculum is getting a really amazing athlete! We want to congratulate the Jackson family and the entire Lake Minneola school district for Jacksons continued athletic career and academic journey at Tusculum!
John Celestin Heads To Tusculum
Another player headed to Tusculum is John Celestin. This was yet another player that had an impressive impact for the Hawks this season. The 5"9 180 lb Running Back carried the ball 195 times for 1,155 rushing yards! He also had a team leading 33 offensive rushing touchdowns on the ground and one through the air totalling 34 offensive touchdowns!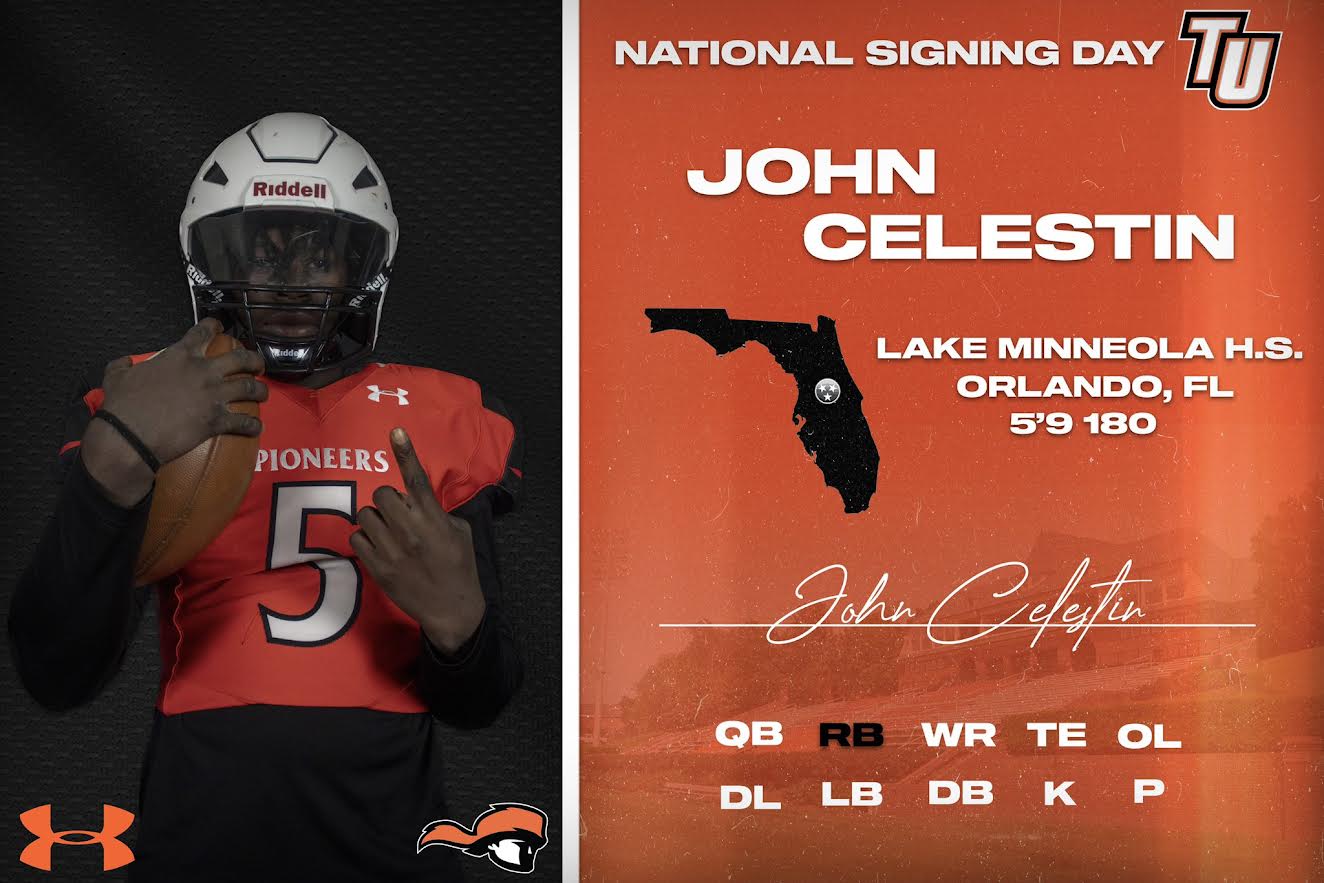 Celestin is a massive pickup for Tusculum. Despite his smaller size he packs a huge punch and you would never guess he is under 5"10. The way he runs is forceful and unrelenting. He is the exact type of player Tusculum dreams of! This is a huge pickup for this team. Congratulations to John Celestin!
There will certainly be more players to sign from Lake Minneola in the future. A bright class of 2024 with some amazing prospects including Quentin Taylor Jr. have already had offers from Iowa State. These are exciting times for the Lake Minneola Football team! We cannot wait to see what 2024 has in store!
Photos Provided By –
Lake Minneola High School
Kyle Coppola was born in Newton, Massachusetts and received his Bachelor of Fine Arts in Communications from Curry College in 2016. After traveling to Florida on a family vacation, he decided he could not get enough of the warm weather and made the move from snowy Massachusetts to central Florida 8 years ago.
For the last decade Kyle has gained valuable experience in social media content creation, marketing and sales, writing, video production, sports announcing and even broadcasting for local radio stations, such as FM 102.9 in The Villages and FM 91.5 in Massachusetts. Every year he volunteers at The Villages Charter High School as a play-by-play sports announcer for the football games as well as a public address announcer for the basketball games, including the annual Battle at The Villages Tournament.
Outside the office Kyle is a husband and father to two beautiful girls along with their cat. In his spare time he likes to spend time with his family, travel, play golf and swim. He is also a huge sports junkie and even bigger motorsports fan and loves to attend racing events when he can.
Share This Story!