Lake Minneola Football's Johnny Rhymes Signs with Southeastern University!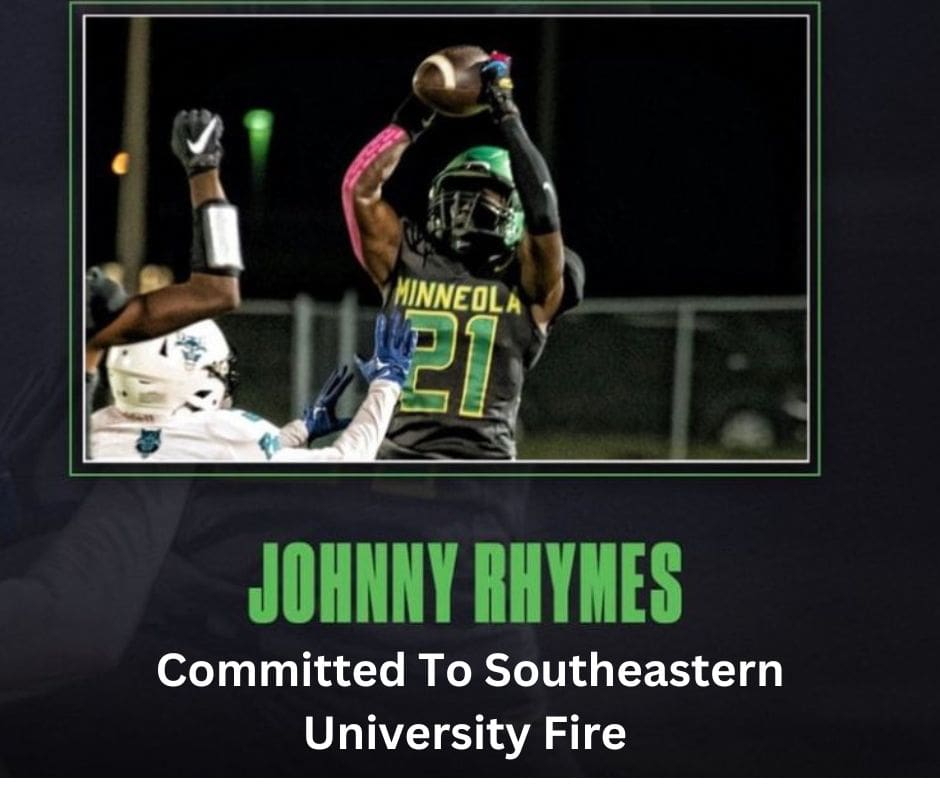 Lake Minneola Football's Johnny Rhymes Signs with Southeastern University!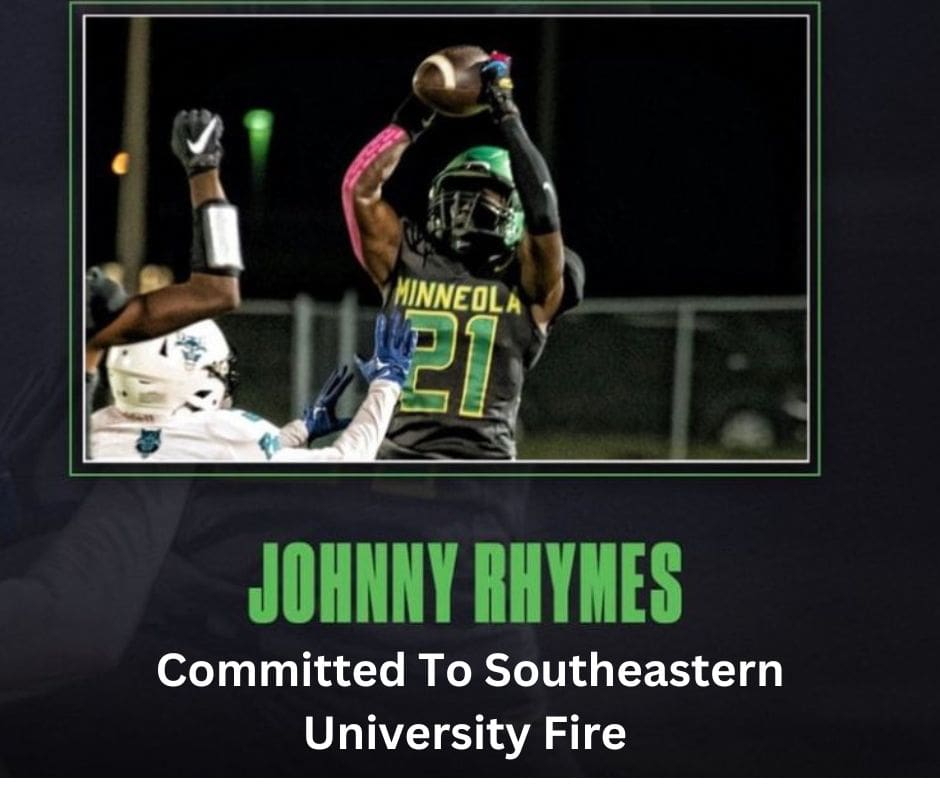 Johnny Rhyme's who played Safety with the Lake Minneola Hawks has officially signed with Southeastern University in Orlando! The 5'11 165 lb Safety was dominant on defense this year. The senior was in on over 30 tackles and 18 of them were solo tackles. Oftentimes opposing quarterbacks would have to think twice throwing the ball downfield with Rhymes in coverage.
Rhymes had 3 sacks on the season along with 4 interceptions which he was tied for team leading. Only Junior Jonah Cali who also plays Safety had just as many with 4. Both of these players contributed a ton to the Hawks and the defense was a formidable force as it is every year.
This year in particular Rhymes was who is also listed as a running back was more suited for a defensive role. John Celestin was a major power back and took most of those duties on the year. Rhymes was best suited for Safety in our opnion. He is such a natural talent at that position. He is quick, nimble and knows what to look for. He also doesnt commit many penalities which coaches love. Rhymes is a disciplined player who makes smart decisions.
The decision to play for Southeastern is a great one. Southeastern University is located in Lakeland, Florida. They are a member of the NAIA Division. The school is part of the Mid-South Conference for Football. The school is growing each year. This school was named Southeastern College until 2005 when they became a University. The school enrolls about 7,000 students.
We are very excited for Johnny Rhymes to get this opportunity to play right down the road at Southeastern University. The Fire have a beautiful stadium and the athletics facilities are top notch for an NAIA program.
Photos Provided By:
Lake Minneola High School Football
Kyle Coppola was born in Newton, Massachusetts and received his Bachelor of Fine Arts in Communications from Curry College in 2016. After traveling to Florida on a family vacation, he decided he could not get enough of the warm weather and made the move from snowy Massachusetts to central Florida 8 years ago.
For the last decade Kyle has gained valuable experience in social media content creation, marketing and sales, writing, video production, sports announcing and even broadcasting for local radio stations, such as FM 102.9 in The Villages and FM 91.5 in Massachusetts. Every year he volunteers at The Villages Charter High School as a play-by-play sports announcer for the football games as well as a public address announcer for the basketball games, including the annual Battle at The Villages Tournament.
Outside the office Kyle is a husband and father to two beautiful girls along with their cat. In his spare time he likes to spend time with his family, travel, play golf and swim. He is also a huge sports junkie and even bigger motorsports fan and loves to attend racing events when he can.
Share This Story!