Lake Minneola High Swim Team Excels At District Championships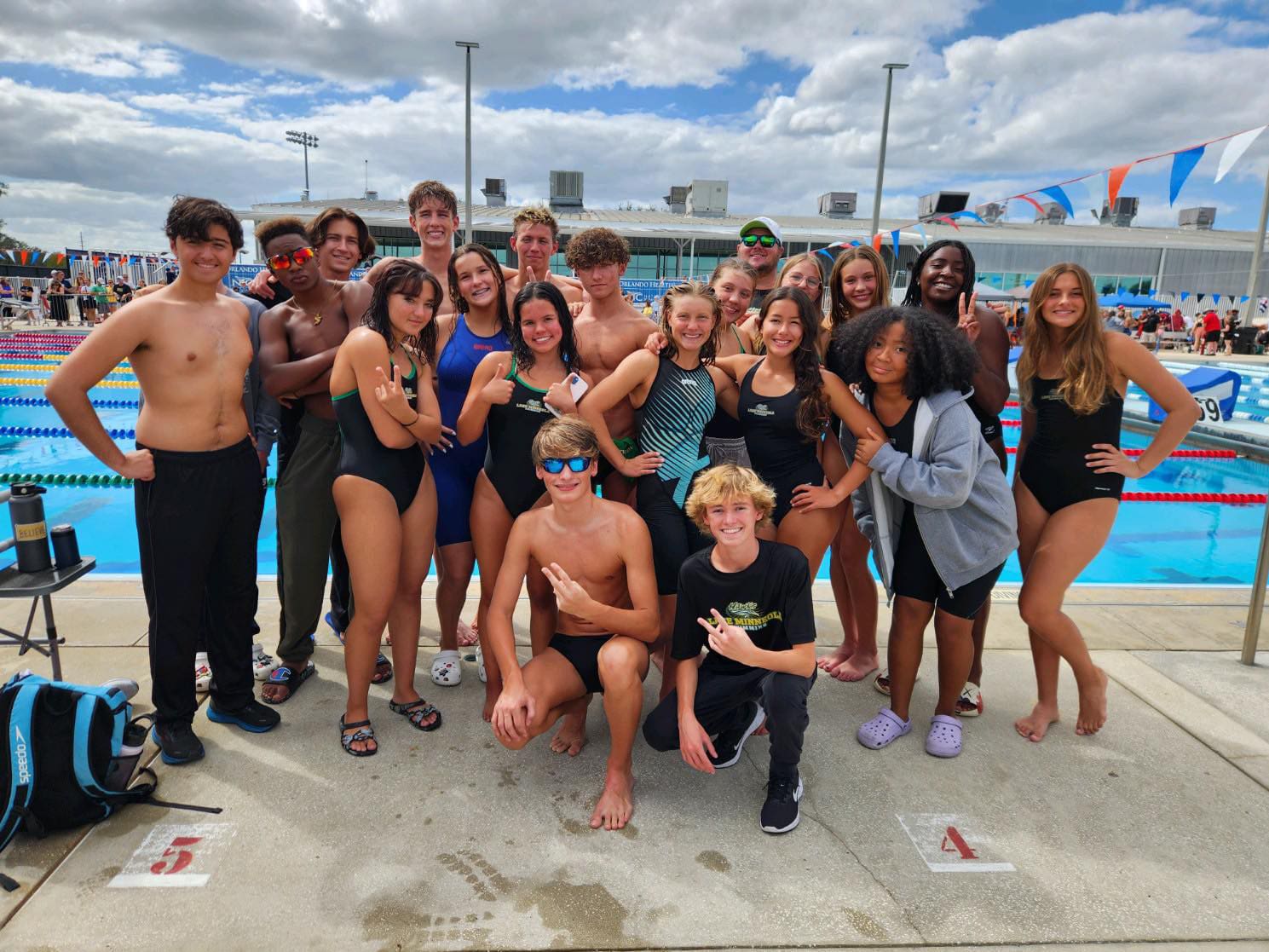 The Lake Minneola High School Swim Team delivered a remarkable performance at the District Championships, with the girls' team securing a 1st place finish and the boys' team claiming a respectable 2nd place out of 11 teams entered in the District 4 Class 3A Championship meet.
Lake Minneola is proud to announce that 15 of its talented swimmers have earned the privilege of competing in the Regional Championships, scheduled for Friday, November 3rd in Clearwater. The day was a resounding success, marked by outstanding performances from various team members who not only contributed to their team's success but also earned individual qualifications for the regionals.
Notable among the standout performances was the Girls 200 Medley Relay, where the team of Gabi Parades, Sidney Stomberg, Ellis Imperi, and Kaelynn Stires showcased their best performance of the year, clinching the top spot on the podium.
This exceptional display of talent continued with the Boys 200 Free Relay, as Connor Costa, Katon Schmidt, Evan Stires, and Collin Magnus held their ground in a closely contested race, securing crucial points for the boys' team.
In the Girls 400 Free Relay, Lake Minneola's dominance in the pool was once again evident. Gabi Parades, Kaelynn Stires, Monique Rezende, and Sidney Stromberg secured another victory, impressing everyone with one of their strongest performances this year.
On the Boys' side, the 400 Free Relay was a testament to teamwork and skill, with Katon Schmidt, Collin Magnus, Kai Larkin, and Evan Stires playing a pivotal role in keeping the Lake Minneola High boys near the top of the leaderboard.
In the individual events, both teams showcased their exceptional talent. Collin Magnus secured first place in the 200 Free and 500 Free, while Kai Larkin dominated in the 200 IM and 100 Breast Stroke. Gabi Parades demonstrated her prowess by winning the 100 Fly, and Sidney Stromberg claimed first place in the 500 Free. Evan Stires emerged victorious in the 100 Backstroke.
Overall, it was a triumphant day for the Lake Minneola High School Swim Team, which is now sending a total of 15 swimmers to the Regional Finals. With a good chance to advance to the state finals in November, all eyes are on their upcoming performance this Friday as the team continues its journey to excellence. We extend our best wishes and support to the team in their pursuit of further success.
Photo Credit – Julia Flohr
Kyle Coppola was born in Newton, Massachusetts and received his Bachelor of Fine Arts in Communications from Curry College in 2016. After traveling to Florida on a family vacation, he decided he could not get enough of the warm weather and made the move from snowy Massachusetts to central Florida 8 years ago.
For the last decade Kyle has gained valuable experience in social media content creation, marketing and sales, writing, video production, sports announcing and even broadcasting for local radio stations, such as FM 102.9 in The Villages and FM 91.5 in Massachusetts. Every year he volunteers at The Villages Charter High School as a play-by-play sports announcer for the football games as well as a public address announcer for the basketball games, including the annual Battle at The Villages Tournament.
Outside the office Kyle is a husband and father to two beautiful girls along with their cat. In his spare time he likes to spend time with his family, travel, play golf and swim. He is also a huge sports junkie and even bigger motorsports fan and loves to attend racing events when he can.
Share This Story!