Lake Minneola Swim Team Excels At Regional Meet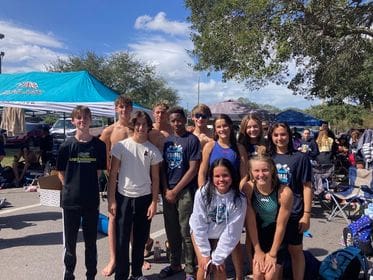 The Lake Minneola High School swim team made quite a splash at the Regional meet held at the Long Center in Clearwater on Friday, November 3rd. Both the boys and girls demonstrated their exceptional skills in the pool, securing impressive rankings that have earned them a coveted spot in the upcoming 3A State meet scheduled for Saturday, November 11th in Ocala.
In a thrilling showcase of talent and determination, the girls' team managed to clinch victory in two relay events, asserting their dominance in the water. They triumphed in both the 200 Medley Relay and the 400 Free Relay, leaving no doubt about their prowess as a team.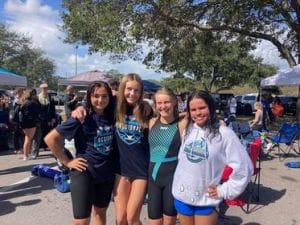 Individual events showcased the Lake Minneola swimmers' outstanding abilities as well. Sidney Stromberg and Collin Magnus emerged as individual event champions, each claiming the top spot in the grueling 500 Free event. Their exemplary performances displayed the strength and determination that the Lake Minneola swimmers bring to each race.
Adding to the list of State meet qualifiers were two more accomplished swimmers. Kai Larkin secured a 2nd place finish in the 200 IM and the 100 Breast, both of which earned him automatic qualification for the State meet. Gabi Parades, another standout athlete, achieved a remarkable 2nd place in the 100 Fly and a 4th place in the 200 IM, also securing a place at the State competition.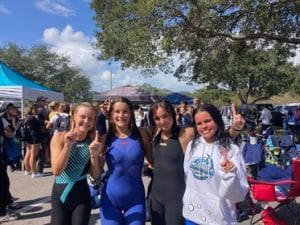 The boys' 200 Free Relay and 400 Free Relay teams, though not automatic qualifiers, showcased their skill and determination, earning at-large berths to the State meet. These swimmers proved their mettle and have a chance to shine on the grand stage in Ocala.
The swimmers representing Lake Minneola High at the State meet are Ellis Imperi, Kaelynn Stires, Monique Rezende, Evan Stires, Katon Schmidt, and Connor Costa, each eager to make their mark and bring medals home to their school.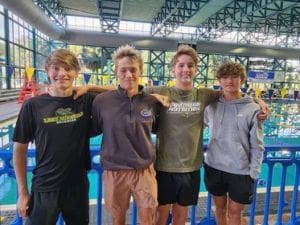 As the Lake Minneola High School swim team readies itself for the 3A State meet on Saturday, November 11th in Ocala, they have every reason to be proud of their accomplishments. Their exceptional performances at the Regional meet have shown that they are a force to be reckoned with, and their community eagerly anticipates the excitement that the State meet promises to deliver.
For a glimpse of their incredible journey and success, be sure to check out the provided photos, including the team photo, Girls 200 Medley relay, Girls 400 Free relay, and Boys 400 Free relay. These snapshots capture the essence of their hard work and dedication in the pool.
The Lake Minneola High School swim team is poised to make waves at the 3A State meet, and their fans can't wait to cheer them on as they continue to make their mark in the world of competitive swimming.
Kyle Coppola was born in Newton, Massachusetts and received his Bachelor of Fine Arts in Communications from Curry College in 2016. After traveling to Florida on a family vacation, he decided he could not get enough of the warm weather and made the move from snowy Massachusetts to central Florida 8 years ago.
For the last decade Kyle has gained valuable experience in social media content creation, marketing and sales, writing, video production, sports announcing and even broadcasting for local radio stations, such as FM 102.9 in The Villages and FM 91.5 in Massachusetts. Every year he volunteers at The Villages Charter High School as a play-by-play sports announcer for the football games as well as a public address announcer for the basketball games, including the annual Battle at The Villages Tournament.
Outside the office Kyle is a husband and father to two beautiful girls along with their cat. In his spare time he likes to spend time with his family, travel, play golf and swim. He is also a huge sports junkie and even bigger motorsports fan and loves to attend racing events when he can.
Share This Story!