Lake & Sumter County High School Fantasy Football 2022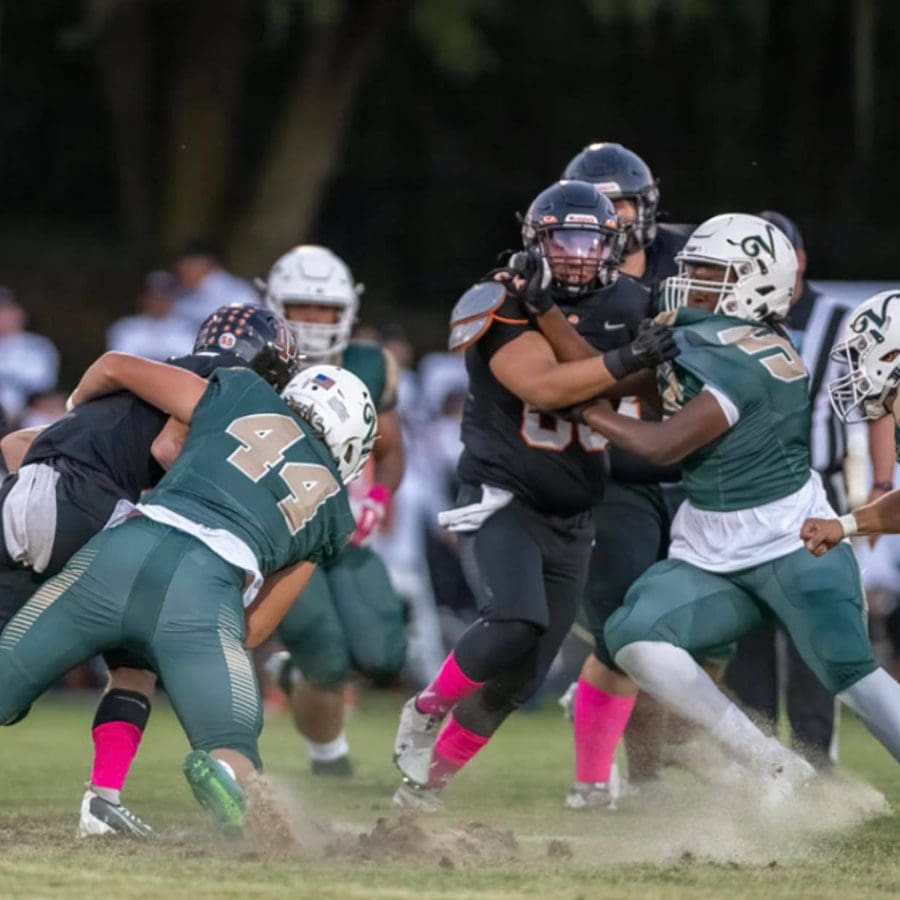 Fantasy Football is a fun game to play. We are going to put together a High School Fantasy Football Team using teams playing in the Lake & Sumter County Region. For those unfamiliar with Fantasy Football, the basic rules are you want 2 Running Backs, 2 Wide Receivers, 2 Quarterbacks, a Flex which can be any player other than a quarterback, a defense and a kicker. The Tight End position in High School Football really isn't relevant so for the sake of High School Fantasy Football we will go without the tight end position. 
This is going to be so much fun so lets see what kind winning team we can come up with. 
QB 1 – The Quarterback 1 position is reserved for the best quarterback in the counties. Other than the running back and wide receiver position this is the most important one. This one is a toss up between two players so we will profile them both as the only true QB1 on the list
#5 Eian Finkley (Senior, QB South Sumter Raiders)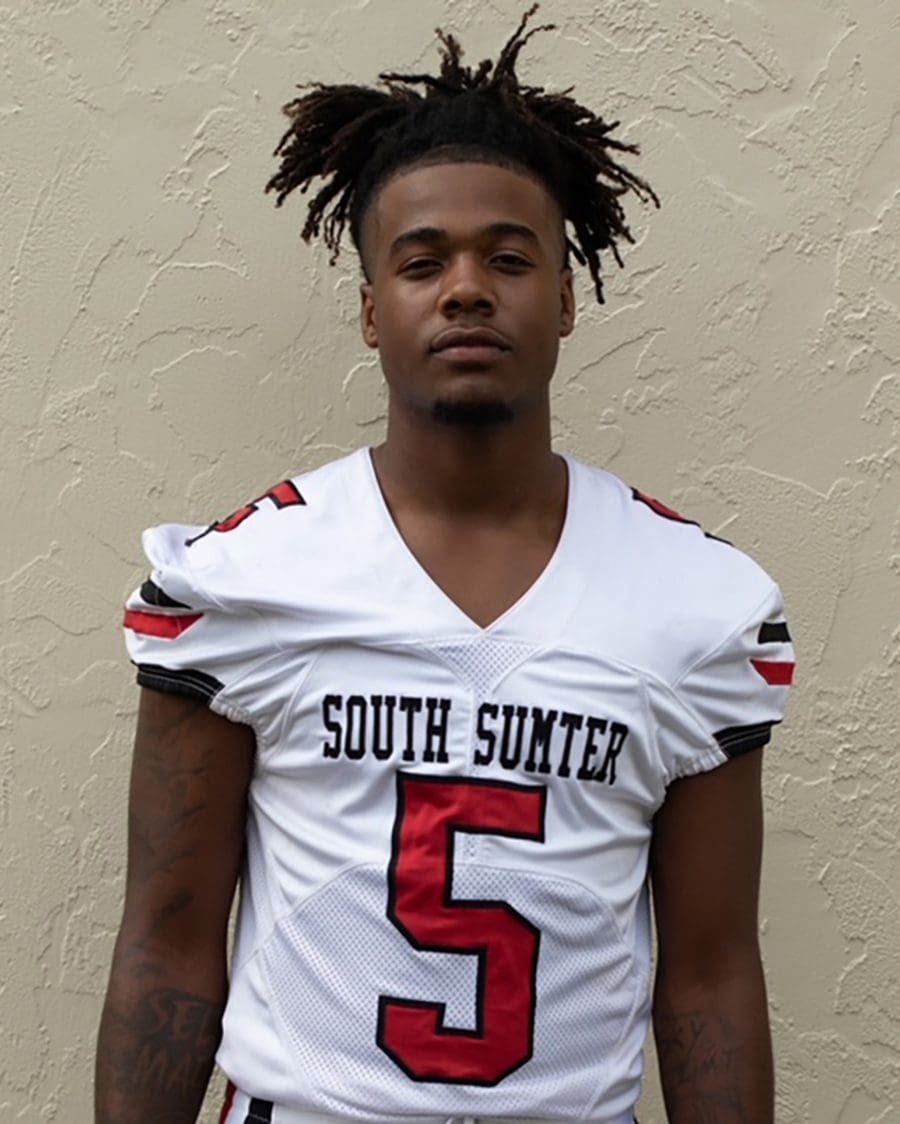 Without a doubt this guy tops our list. Eian Finkley has everything you want in an athletic QB. He has threw for 1,460 yards this season and ran for 500 yards. He has nearly 2,000 yards on the year and was the reason South Sumter was 12-1. The team nearly made the State Semifinals! He averaged 20 yards per pass and 5.5 yards when he ran the ball. Finkley reminds us of Lamar Jackson in many ways. His ability to scramble and make plays happen makes him lethal for any offense. Finkley also takes care of the football which has aided the offense outscoring opponents by an incredible 251 – 36 margin through the initial 7 games in the season.  All the more reason to take Finkley as your QB1. 
#14 Quinn Niemann (Senior, QB Lake Minneola Hawks)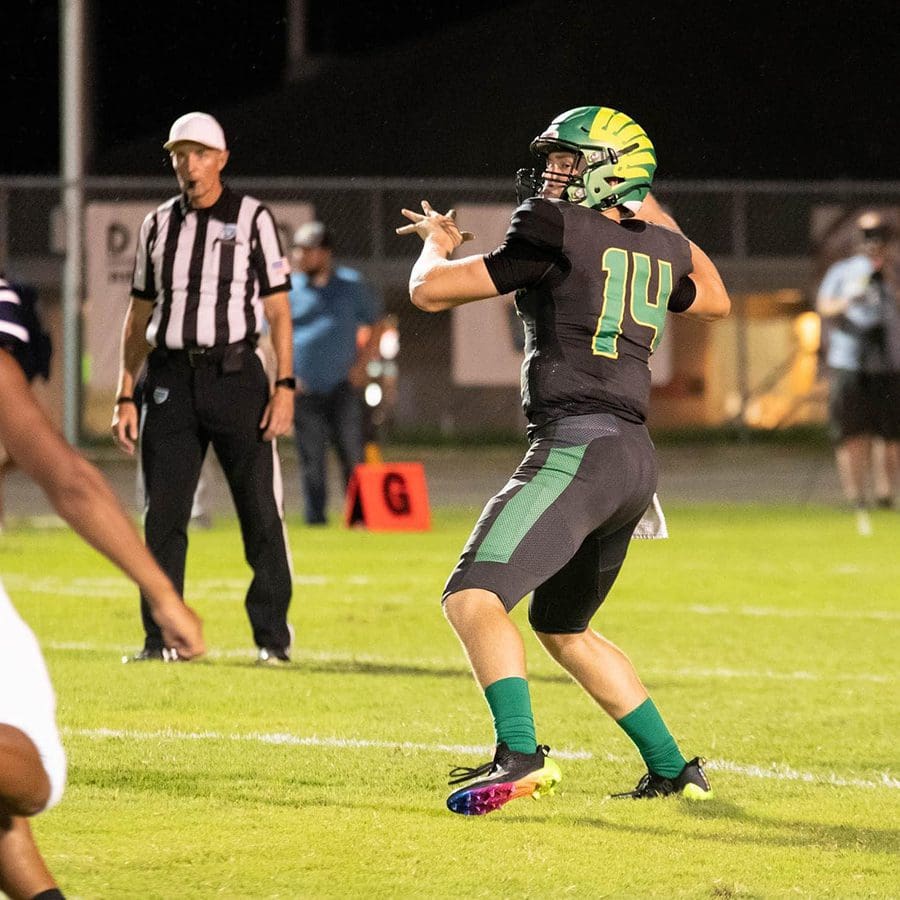 The other QB 1 that should be on your list is Quinn Niemann. The Hawks signal caller already had 26 touchdowns this year. Niemann finished the season and eclipsed the 2k passing margin with 2,097 total yards passing this season! He averaged 17 yards per throw when he passes the ball. Those are some incredible statistics and its a reason the Hawks finished 10-2 this year and nearly made the State Semifinals. This is the guy who you want in control of the ball at the end of the game. He is without a doubt one of the best QBs in the county and should be considered a starter every week on your roster. 
QB2 – This is a position which would be a backup to the starter. This is a player who may not have the statistics of a QB1 but can have fantasy value of a QB1 during certain conditions.
#3 Matthew Butler (Senior, QB Mount Dora Hurricanes)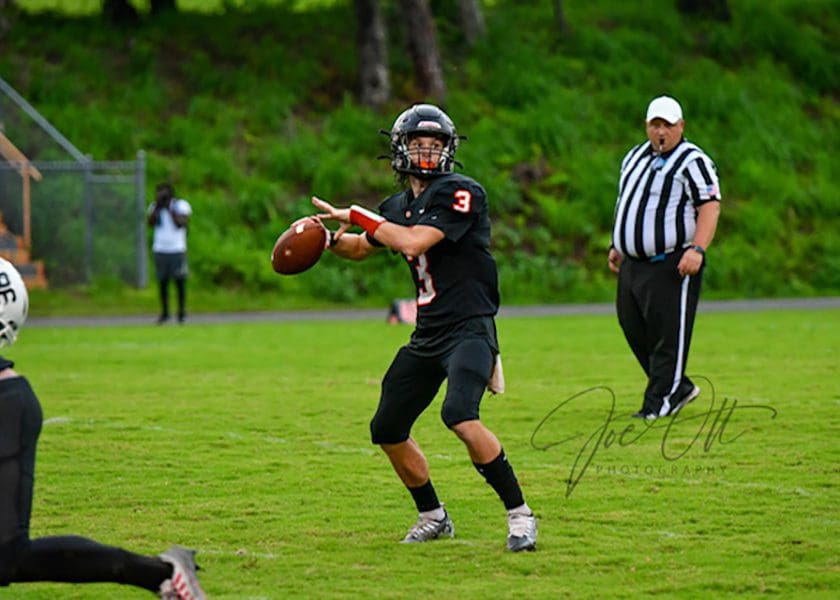 Matthew Butler is the best choice out there to backup the starters and in many cases he should be considered a starter in fantasy. He has 14 combined throwing and rushing touchdowns this year and has thrown for 1,165 yards. Butler takes care of the ball as good as any QB in Lake & Sumter Counties. His passing average is actually better than our QB1 players at 22 yards per throw. But his low volume of throws at times and The Hurricanes relying on the running game of Dante Johnson-Turner brings his fantasy value down just a bit. However this is still a player you want to stash because he flirts with QB1 territory a lot. He is a leader on and off the field and gets the most out of his offense. Consider Matthew Butler an excellent QB2 with QB1 upside. 
RB1 – The running back position is perhaps the most important position in Fantasy Sports. You want a good running back because they often score the most touchdowns.
#2 Dante Johnson-Turner (Senior, RB Mount Dora Hurricanes)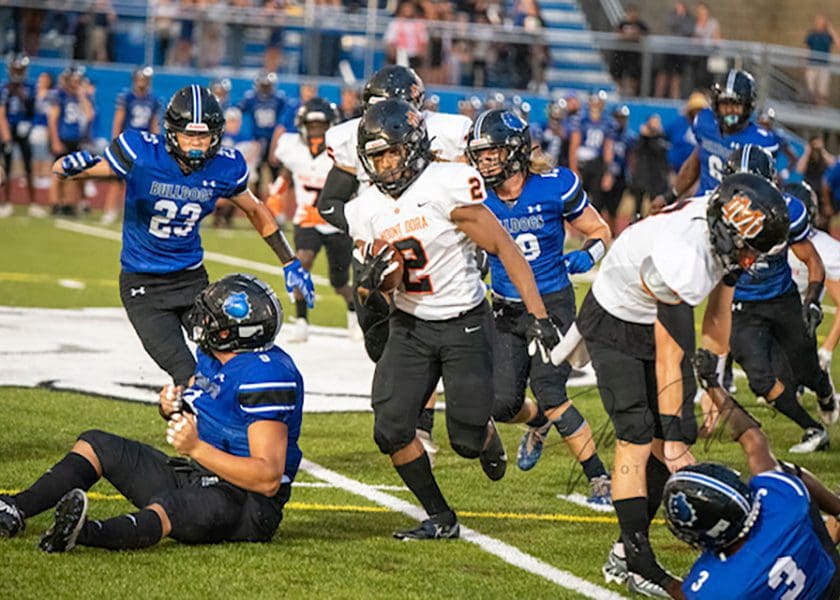 Dante Johnson-Turner is one of the few running backs in Lake & Sumter County to have 1,000 yards on the season through only 6 games on the year.  But he is one of the only running backs to have over 1350 yards and 21 touchdowns in just 7 games! Johnson-Turner has posted insane numbers and he nearly cracked 2,000 yards to end the season! They are the best numbers by a Mount Dora High School RB we have ever witnessed in modern day. No one in the past 15 to 20 years even comes close to what Johnson-Turner is doing for Hurricane program. He averaged 8.2 yards per carry so anytime he gets the ball he is lethal in almost every possible way. His powerful frame makes him perfect for not early down plays but particularly in goal line situations. Johnson-Turner's proven ability to score and his upside makes him the best running back if not in the top two in Lake & Sumter County and he would be an easy first round pick if we had a fantasy draft.
#5 John Celestin (Senior, RB Lake Minneola Hawks)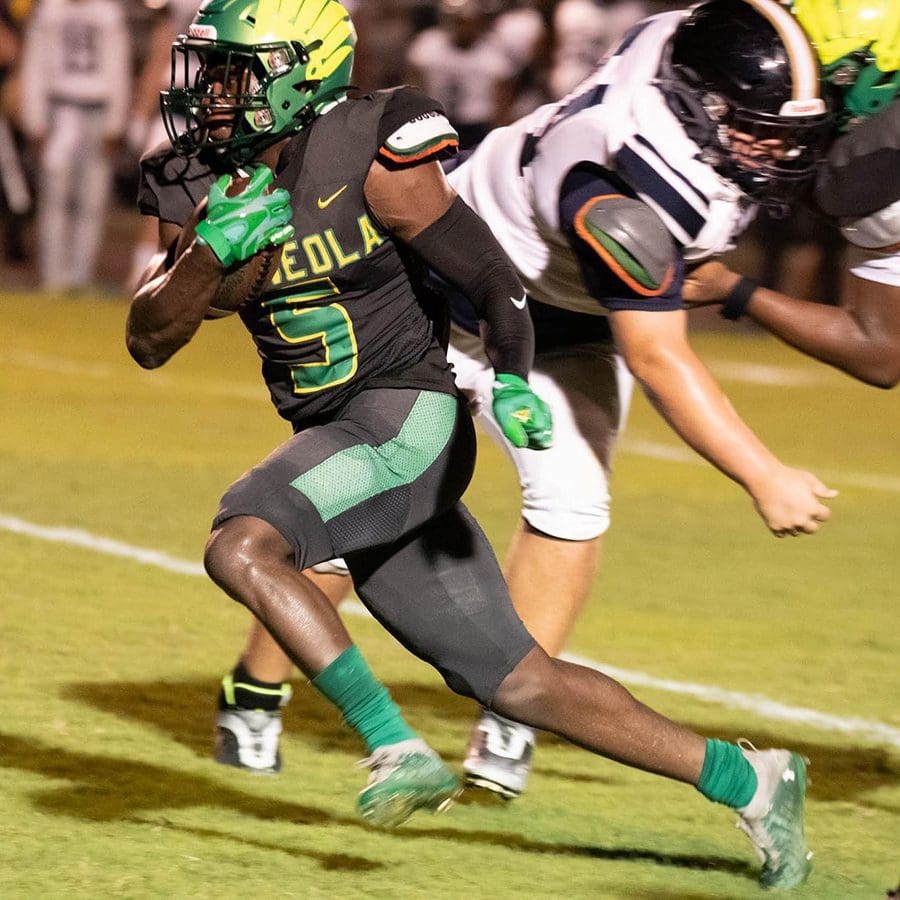 If there was ever a player you needed on your roster with massive upside its John Celestin. He is built like a rock. Celestin is deadly in almost every possible way and his statistics don't lie. Through just 7 games this season Celestin has an incredible 752 yards on the ground while racking up 20 touchdowns offensively this year. He averages 7 yards per carry and he sees a ton of volume making him an absolute candidate for a RB1 slot. The sheer volume we talked about leads to upside which is all important in fantasy sports. You want your players in fantasy to score touchdowns and this guy absolutely is capable of doing that multiple times every Friday Night! Consider Celestin one of the best backs in the County and he should be on your starting roster every game.
#7 Alvon Isaac (Junior, RB The Villages Charter School)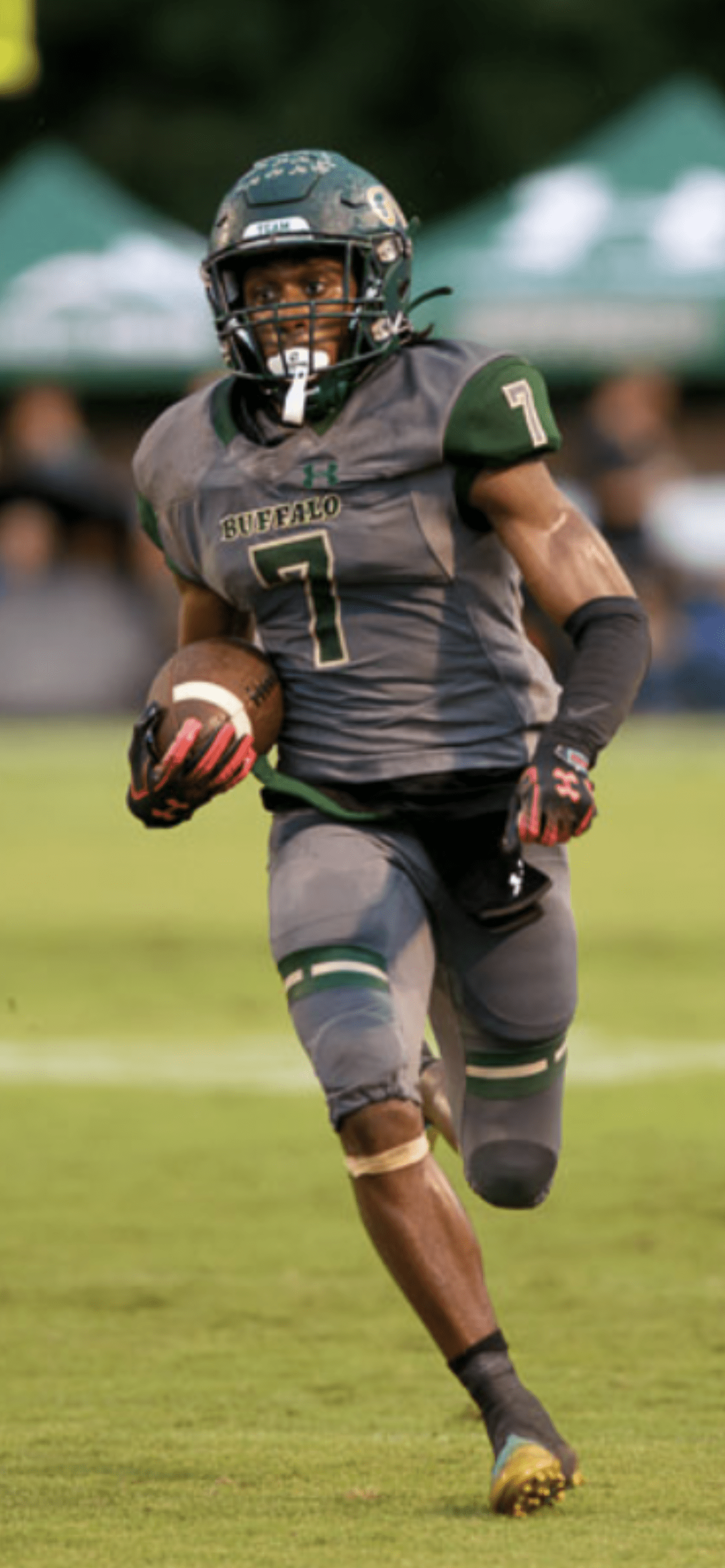 We knew Alvon Isaac was going to be good this year. We just didn't know how good. Now we know! Isaac has put all of Lake & Sumter County on notice! As a three sport athlete specializing in Football, Basketball and Track & Field its no wonder Isaac is as fast as he is smart. Through the first 6 games earlier this year Isaac had an impressive 16 offensive touchdowns and even has some defensive scores to go along with the offensive side of things. He averaged 7 yards per carry and he literally is the backbone of The Buffalo Offense. This is a player you need to have on your roster because the upside this guy has is insane.
RB2 these are running backs you want to have on your roster who are also starters. They may not always have the upside of RB1 running backs but they can reach that volume depending on the game.
#3 Jamare Dorsey (Junior, RB South Sumter Raiders)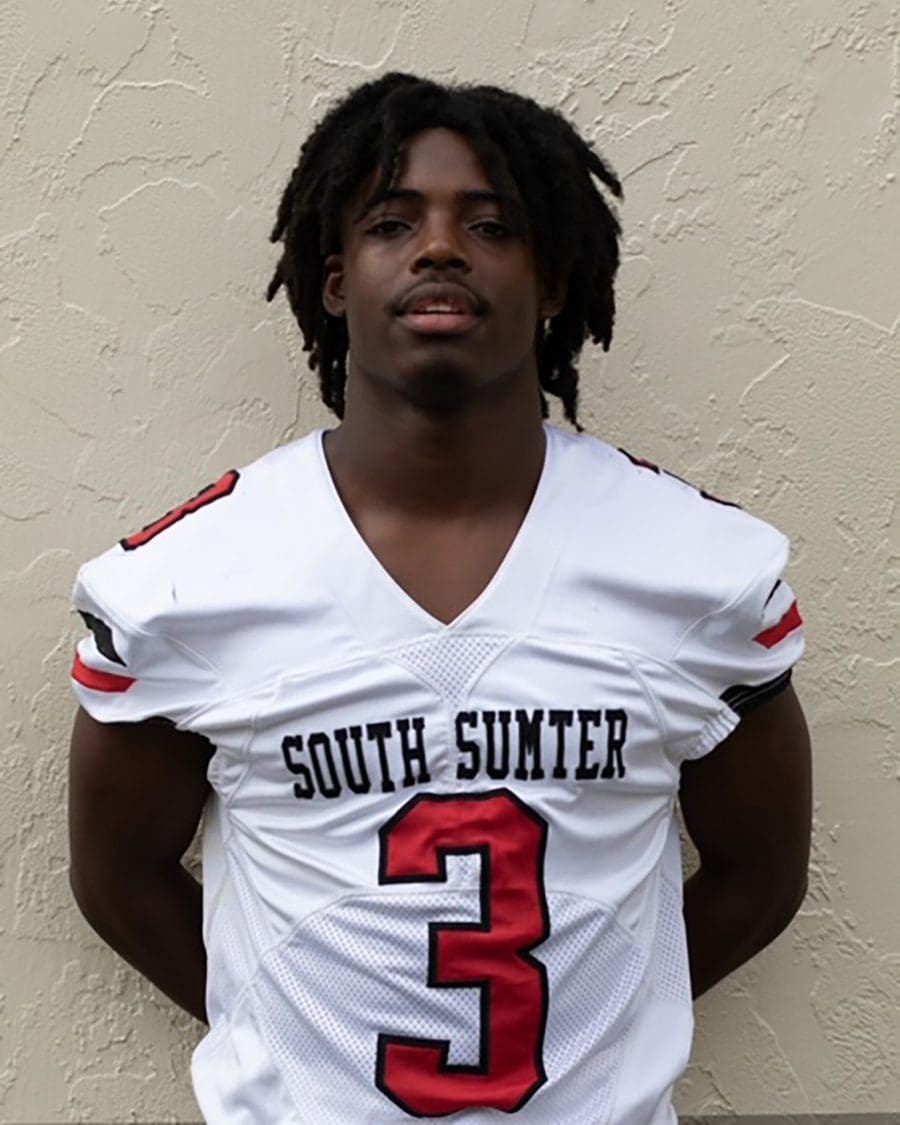 Jamare Dorsey has RB1 written all over him. He would be a great Flex candidate too but we put him at RB2 because he would accompany the other two running backs perfectly. He averages 7.8 yards per carry and has well over 14 touchdowns. The simple volume and offensive firepower that South Sumter has makes him an easy fantasy viable option. He is scoring points left and right so having him on your roster is a must. Overall this would be a steal of a player and he would be an easy starter every game. His potential upside has RB1 value. 
#24 Kaden Payne (Senior, RB South Sumter Raiders)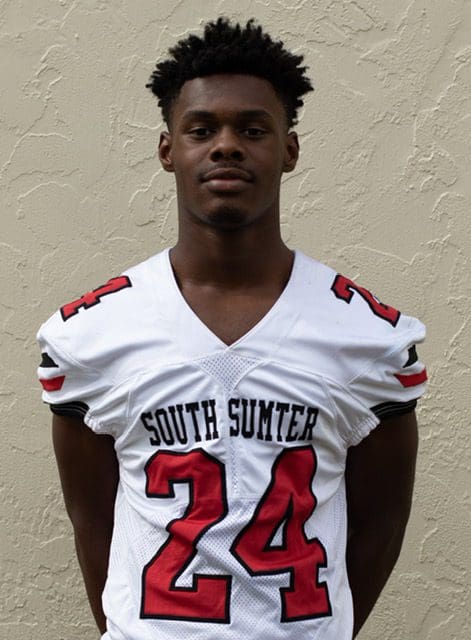 Payne is one stellar RB2 and thats right! both South Sumter Running backs are both viable options at the RB2 Slot. Payne is averaging 12 yards per carry which are awesome numbers. Payne has close to 10 touchdowns on the year. That means he scores points and that is what you want on a fantasy team. Although he splits time with Dorsey, between the two of them they should give you excellent numbers. Again the sheer volume Payne gets moves him to fringe RB1 status. Even if used as a flex player Payne has some nice upside which is why you want to stash him on your team.
WR1 – The WR1 Position is a critical one. Receivers especially in high school can be hard to find particularly the elite ones. That is why we have two elite receivers you need at the WR1 position.
#5 Tanner Waring (Sophomore, WR Mount Dora Hurricanes)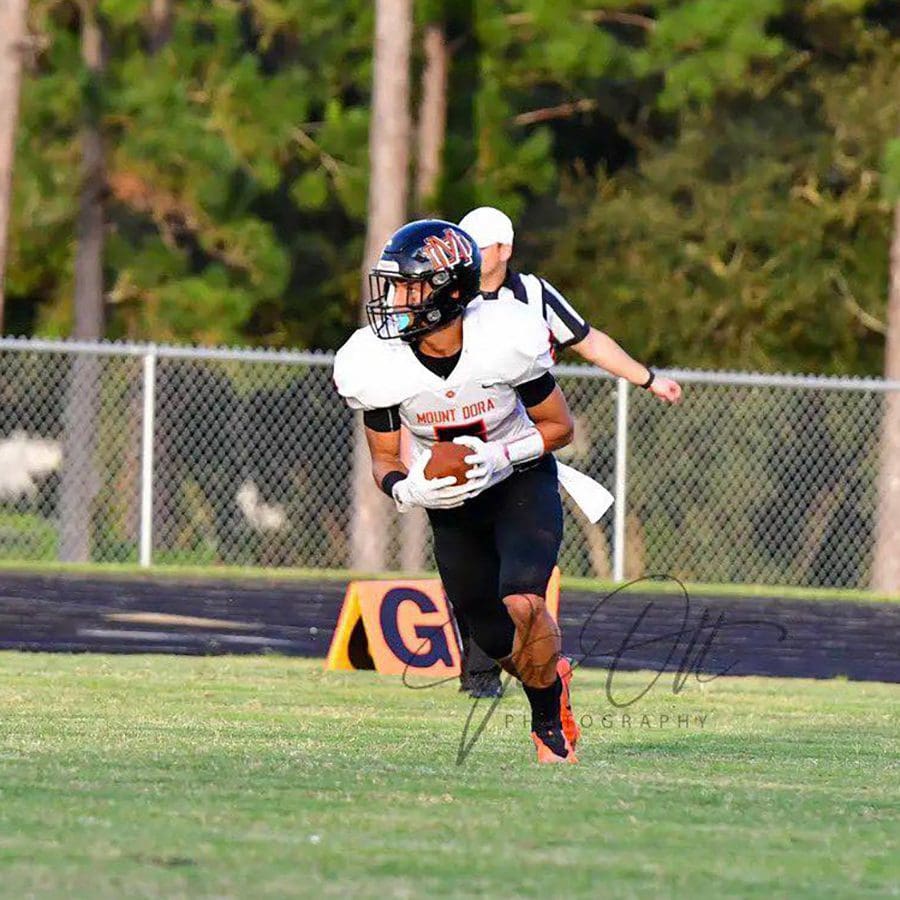 Tanner Waring is a 6″0 165lb Sophomore Wide Receiver. Waring has had an incredible season for a Sophomore. This young player leads the Mount Dora Hurricanes in total receptions with 37 on the season with 7 touchdowns. Averaging 16 yards per reception its no wonder Waring has over 500 yards this season. This is phenomenal and he has another 2 years to develop with the Hurricanes. Waring is absolutely a WR1 with the ability to turn plays into potential points. In the event Mount Dora falls behind his upside is bolstered by QB Matthew Butler who throws to him more than any other receiver on the roster. A clear number one target for The Hurricanes consider Waring to be one of the best WR in Lake & Sumter County.
#3 Braylon Knauth (Junior, WR Lake Minneola Hawks)
Braylon Knauth is one of those players who you can just depend on to drive home value and scores. This Junior wide out had 9 touchdowns this season and caught the ball 46 times for 862 yards. He averages 19.4 yards per catch so he makes the most of his opportunities. The sheer upside this kid posses makes him a look in any fantasy draft.
WR2 wide receivers in high school football can be hard to come by. The first two on our list are the standouts but there is also one other player we think deserves to be recognized and he should be on your teams starting roster.
#11 Tyree Patterson (Senior, WR Eustis Panthers)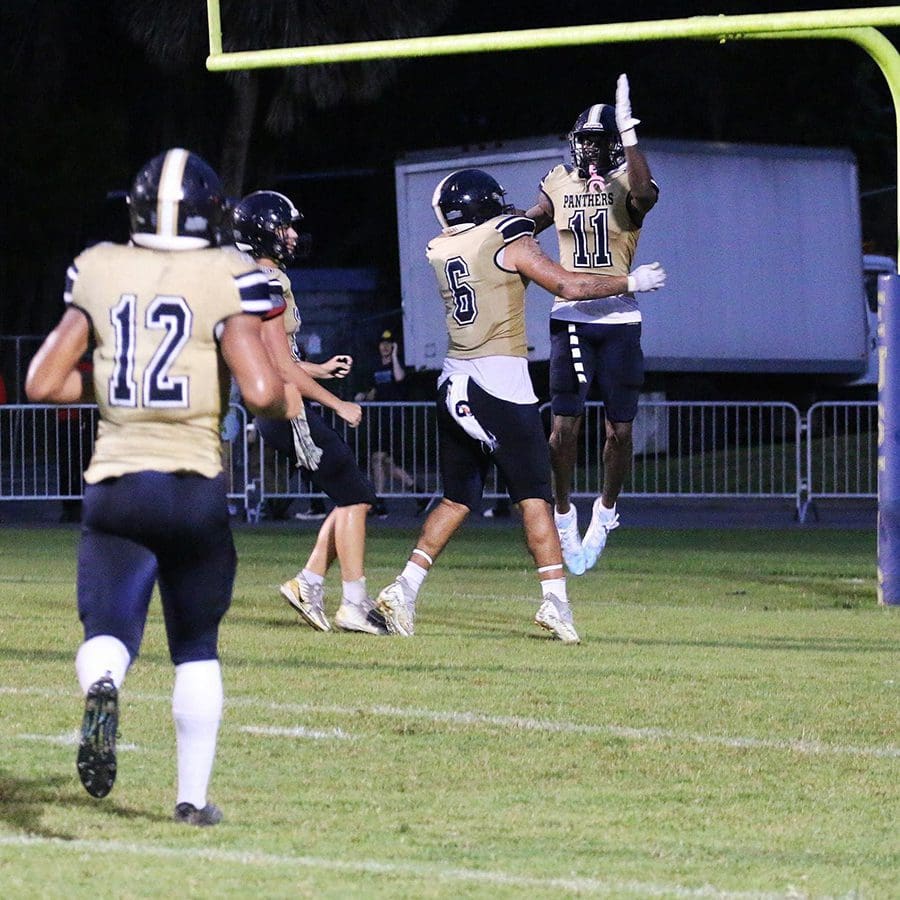 Patterson hauled in just over 25 catches this season before shutting it down for the season. The UCF Commit has a great future ahead of him next year! Patterson is the kind of player that makes the most of his opportunities and averages 19.4 yards per catch. That has set The Panthers up in goal line opportunities that they have taken advantage of. Patterson is a fine WR2 with WR1 upside especially when the Panthers have a soft matchup on the defensive side of things. He would have been WR1 all season had he of played every game but we know the opportunity that awaits him was too good to potentially injure himself over.
South Sumter Raiders Defense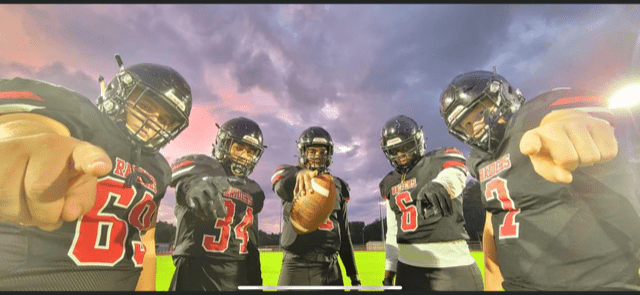 If we are talking about special teams the number 1 defense in Lake & Sumter Counties is going to be The Raiders. They need to be on your radar. This defense has only let up less than 100 points all during the regular season and it's the reason the Raiders ended up at 12-1 on the year! Sophomore Outside Linebacker #42 Malakhi Boone lead the team in tackles and is a force to be reckoned with. The same could be said about  Junior OLB Ty Kadur who also accompanies Boone as a team leader in tackles. Between the two of them offenses have been left scratching their heads on how to get around this duo. Consider the defense of South Sumter the clear front runner when it comes to stopping opposing offenses. 
#37 Abisai Mejia-Lopez (South Sumter Radiers)
Kickers are not usually at the center of attention in High School Football but they do play an important roll and sometimes games are won and lost with kickers. Senior kicker Mejia-Lopez had 58 points on kicks this year. He played very well and honestly is one of the best kickers in Lake & Sumter Counties. No other kicker comes close to him in volume and he should absolutely be a part of any team. Mejia-Lopez is not only accurate he is reliable. If ever in a pinch to make some extra points this guy was money this year!
Photos Provided By
Kyle Coppola
The Villages High School
South Sumter High School
Eustis High School
Lake Minneola Facebook Page
Steed Multimedia
Mount Dora High School
Kyle Coppola was born in Newton, Massachusetts and received his Bachelor of Fine Arts in Communications from Curry College in 2016. After traveling to Florida on a family vacation, he decided he could not get enough of the warm weather and made the move from snowy Massachusetts to central Florida 8 years ago.
For the last decade Kyle has gained valuable experience in social media content creation, marketing and sales, writing, video production, sports announcing and even broadcasting for local radio stations, such as FM 102.9 in The Villages and FM 91.5 in Massachusetts. Every year he volunteers at The Villages Charter High School as a play-by-play sports announcer for the football games as well as a public address announcer for the basketball games, including the annual Battle at The Villages Tournament.
Outside the office Kyle is a husband and father to two beautiful girls along with their cat. In his spare time he likes to spend time with his family, travel, play golf and swim. He is also a huge sports junkie and even bigger motorsports fan and loves to attend racing events when he can.
Share This Story!