Lake & Sumter County High School Football Scores 10/07/22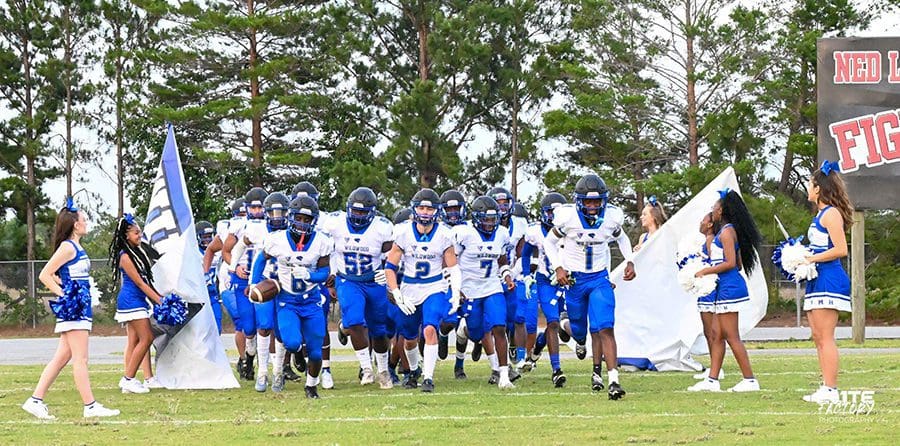 Finally a normal week of Football!
Wow we had some incredible games! Excitement doesn't even begin to describe this week of Football. From one score games to an overtime thriller down in Cheifland! Lets see how your local High School did this week!
Cancelled Games and Byes
Lake Minneola @ Fleming Island – GAME CANCELED 
At this moment we are unsure of why this game was canceled but it was. This would have been a fun contest as both teams had a lot to play for coming into the game. We are also unsure if this game will be replayed in the future so as of now we are treating it as a completely canceled football game. If The Hawks won this game it would have been a nice victory to their total and it could have helped them come playoff time. We just hope whatever reason the game was cancelled that everyone is healthy and safe. 
Mount Dora Christian Academy – Bye
As we stated MDCA gets an off week before their biggest game of the year to date against Orlando Christian Prep.
Overall what a great night of football in Lake & Sumter Counties. Most of the games were actually played away. This is the first time this season we have not had a Friday Night Lights Game played in Lake & Sumter county. No wonder the stars looked so bright because the stadium lights were all turned off! But seriously Jupiter has looked spectacular the last few nights and we have full moon coming this week! Did you say full moon? Yes you heard us correctly! What kind of craziness will next weeks games bring? Tune in next Thursday to find out! Our detailed game breakdown will be out Monday so be on the lookout for more in depth analysis and statistics on the games this weekend! 'Till then we will see you around! 
Kyle Coppola was born in Newton, Massachusetts and received his Bachelor of Fine Arts in Communications from Curry College in 2016. After traveling to Florida on a family vacation, he decided he could not get enough of the warm weather and made the move from snowy Massachusetts to central Florida 8 years ago.
For the last decade Kyle has gained valuable experience in social media content creation, marketing and sales, writing, video production, sports announcing and even broadcasting for local radio stations, such as FM 102.9 in The Villages and FM 91.5 in Massachusetts. Every year he volunteers at The Villages Charter High School as a play-by-play sports announcer for the football games as well as a public address announcer for the basketball games, including the annual Battle at The Villages Tournament.
Outside the office Kyle is a husband and father to two beautiful girls along with their cat. In his spare time he likes to spend time with his family, travel, play golf and swim. He is also a huge sports junkie and even bigger motorsports fan and loves to attend racing events when he can.
Share This Story!