Lake & Sumter County High School Football Wrap-Up 10.17.22
12.2 min read
|
Published On: October 17th, 2022
|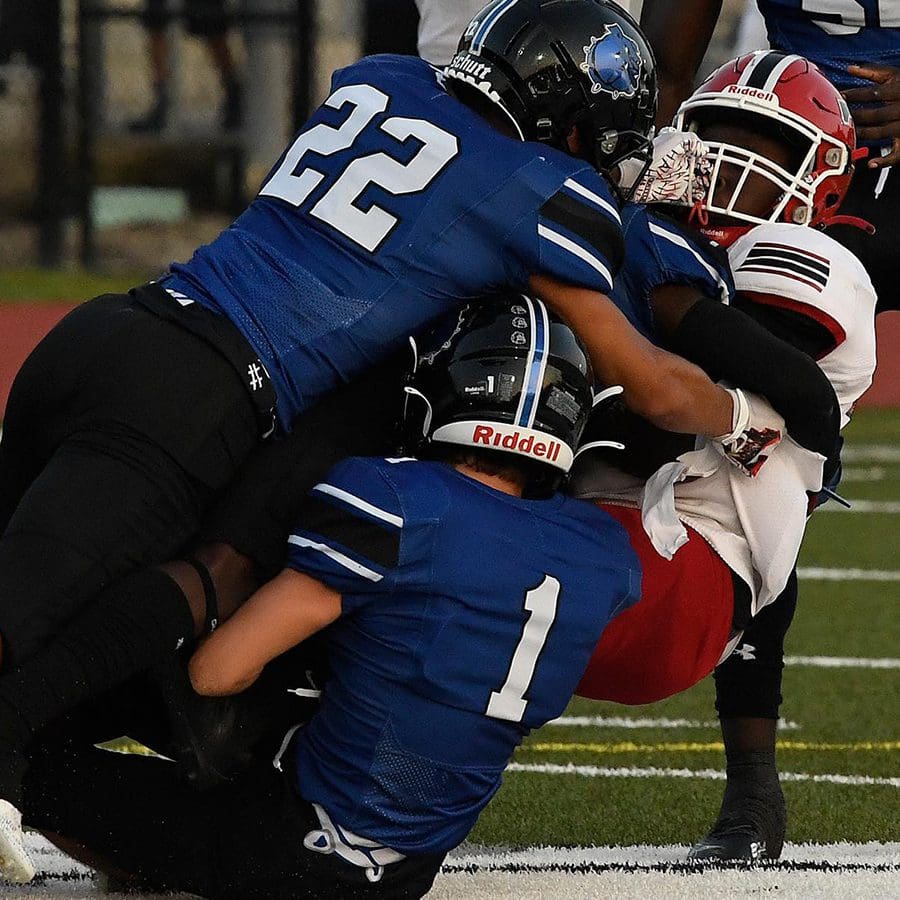 Lake & Sumter County High School Football Wrap-Up 10.17.22
12.2 min read
|
Published On: October 17th, 2022
|
0 Comments
|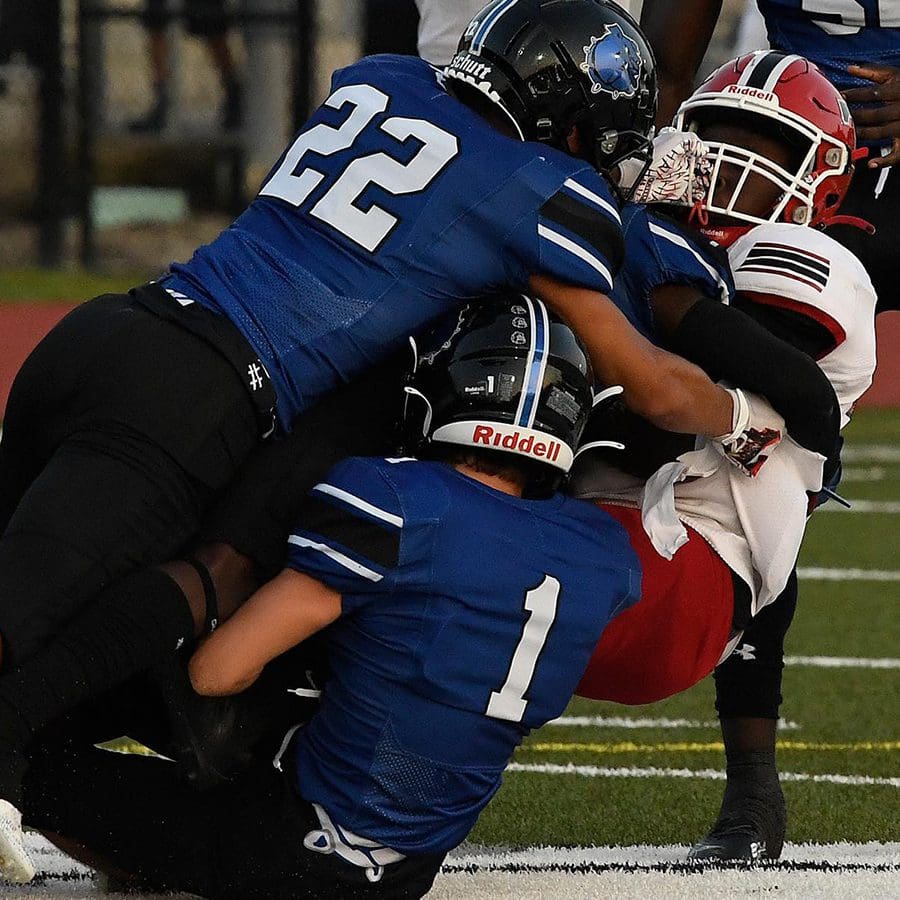 Playoffs Looming Large! Who's still alive and in the hunt?
So many playoff implications on the line! See how your local High School team did this weekend as we gear up for playoff runs!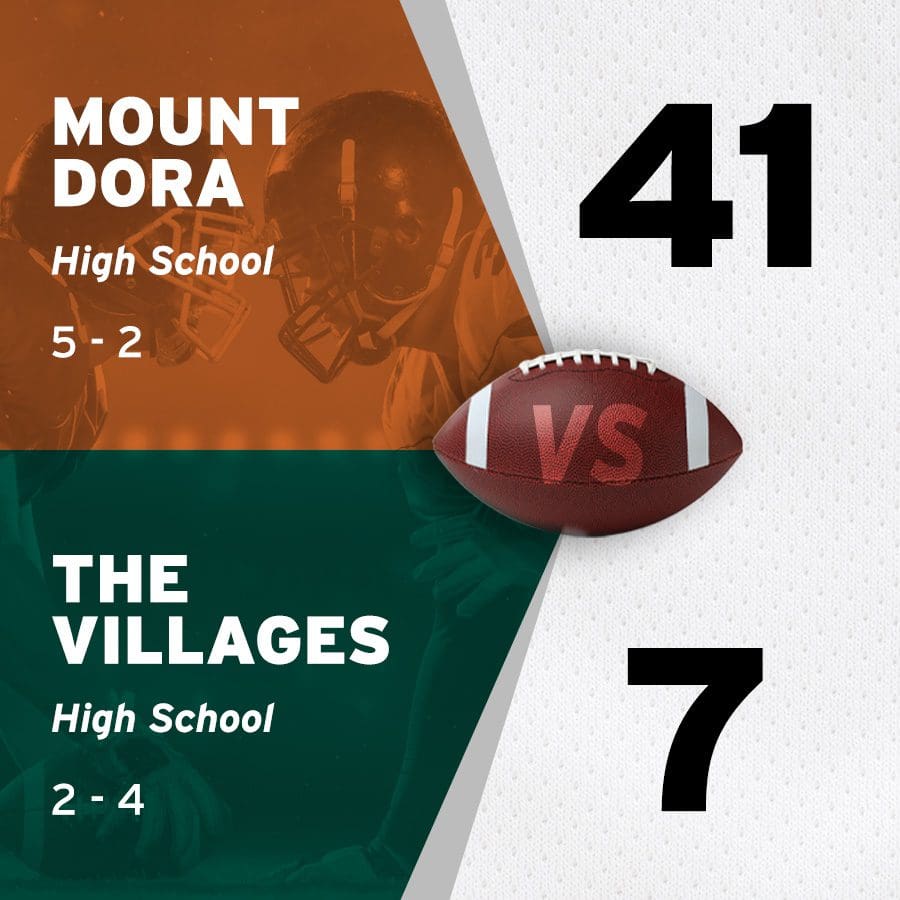 This game got off to a hot start early with Mount Dora scoring an early touchdown. The Hurricanes then recovered a fumble by The Villages early in the first quarter. The Hurricanes couldn't turn it into points but when The Villages went for it on fourth down later on The Canes were set up in perfect field position. By halftime Mount Dora held the lead 14-0. The defense looked terrific but we are not accustomed to seeing The Villages look the way they did. This team went 10-0 last season and we have not seen them struggle this much in a long time. The only offensive score for The Buffalo came when Danny Bitting threw a touchdown pass midway through the 4th quarter. By this point it was already too late for The Buffalo and Mount Dora. The score already 28-7 was then added onto by Hurricane RB Dante Johnson-Turner who is making a case for the best running back in the state. Mount Dora sealed the deal and won the game 41-7 and got to ring that old victory bell.
This is a program defining win for The Hurricanes! A win against a powerhouse like The Villages has this team on rails! Mount Dora now moves to 5-2 on the season! If you haven't been following along, Mount Dora has averaged 2 wins per season for the past 15 years. This is such a big win and Luke Hutchinson a first year coach for The Hurricanes has completely turned around this fledgling football program. The entire team from QB Matthew Butler to top 5 running back in the state Dante Johnson-Turner absolutely obliterated the defense of the Buffalo and sent The Villages packing. The Buffalo are left scratching their heads after what was certainly a shock to this program. They have struggled all year long.
The entire Buffalo team offensively and defensively struggled to maintain any momentum and it crushed them. For The Villages another cross town rivalry awaits as they face Wildwood next week in shah should be a heck of a game. It always is between those two schools. As for Mount Dora they will likely be playoff bound if they win out which is highly likely at this point. The Hurricanes get an easy matchup against a struggling Tavares team next week. Hurricane RB #2 Dante Johnson-Turner has 21 offensive touchdowns this season and QB #3 Matthew Butler has 14 combined. Between both of them thats 35 offensive touchdowns put up. Those are incredible numbers and honestly the game against Tavares could get ugly. We only anticipate the starters playing until halftime in that game. Look for Mount Dora to continue their winning ways!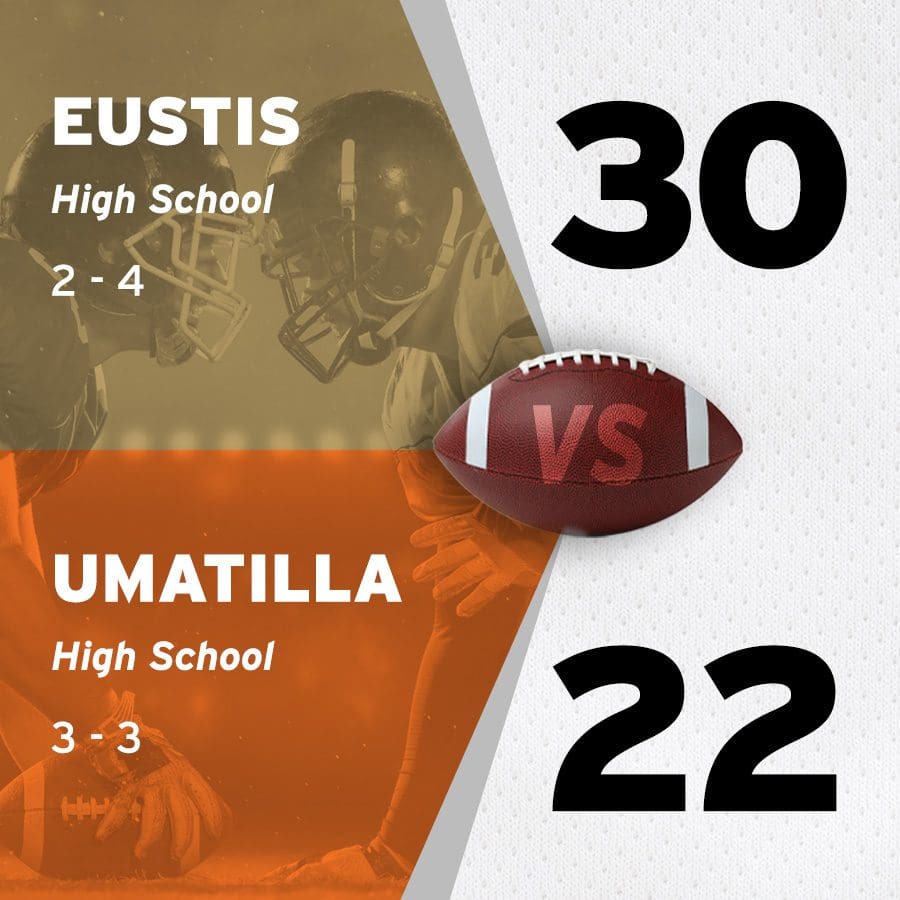 This was a terrific victory for Eustis! The Panthers really needed this game if they wanted to salvage their season and they did just that with a 30-22 victory over The Umatilla Bulldogs. This was a district game for Eustis and the win puts them in the potential driver seat if they win out the rest of the season to make the playoffs. Eustis QB Noel Rodriguez completed 10 passes on 18 attempts and scored a touchdown. The Eustis Running Backs also had a great night. Senior RB #6 Jalen McKay scored 2 rushing touchdowns while Senior RB #9 Javon Garry added another. Umatilla tried their best to stay with The Panthers but they just couldn't establish a run attack which hurt them.
The Panthers next face the ailing Leesburg Yellow Jackets. This is a great opportunity to add a victory on the season and bolster the Panthers playoff stock. The game against Leesburg should be fairly competitive as both teams only have 2 wins on the season. Likewise the Yellow Jackets are attempting to salvage their season as well at this point. A win against Eustis would be huge for that program considering the year to date. Leesburg is coming off a 27-0 loss against district rival Belleview.
As for the Bulldogs they will now have to prepare for a game against Lake Weir. The Hurricanes have struggled mightily this season and have only won a single game all year. They come into the contest 1-7 this season while Umatilla has a 3-4 record. Umatilla still has an outside shot at making the playoffs but it's slim. They need a lot of help of they are going to make it including Mount Dora and The Villages losing at least 1 district game remaining. Umatilla would likely need to win out and hope for carnage in the standings. Not likely to happen but not improbable. Keep your eyes peeled on how the game against Lake Weir goes. This is a team in need of a win badly!
What can we say about South Sumter other than dominance has been front and center this year. Dominance in the run attack, dominance in passing, defense, special teams, you name it the Raiders deliver! We knew this game had the potential to be a blowout but we had no idea just how big. Raider RBs Jamare Dorsey and Kaden Payne combined for 3 touchdowns and Senior QB Eian Finkley added another. By the time halftime rolled around the game was already basically over. Many of the backups and JV players got time in this game. It was great to see Raider backup QB Junior #14 Will Ammons get some action. This will likely be the starting QB next year for the Raiders so getting Ammons playing time was imperative. Ammons didn't disappoint he had 3 touchdowns, a season and career high for the backup QB.
South Sumter also used a backup running back Malakhi Boone in this game. Boone scored a touchdown. He is a 6″2 230lb OLB but they also use him in goal line situations. Given his size he is almost impossible to stop in goal line situations. South Sumter moves to 8-0 on the season and are closing in on the perfect season. This was an easy win for the Raiders. They were never challenged. South Sumter heads into a bye next week. They then have 2 easy games at the tail end of the season that are winnable. Look for The Raiders to be well rested as they look to finish off their perfect season later this month.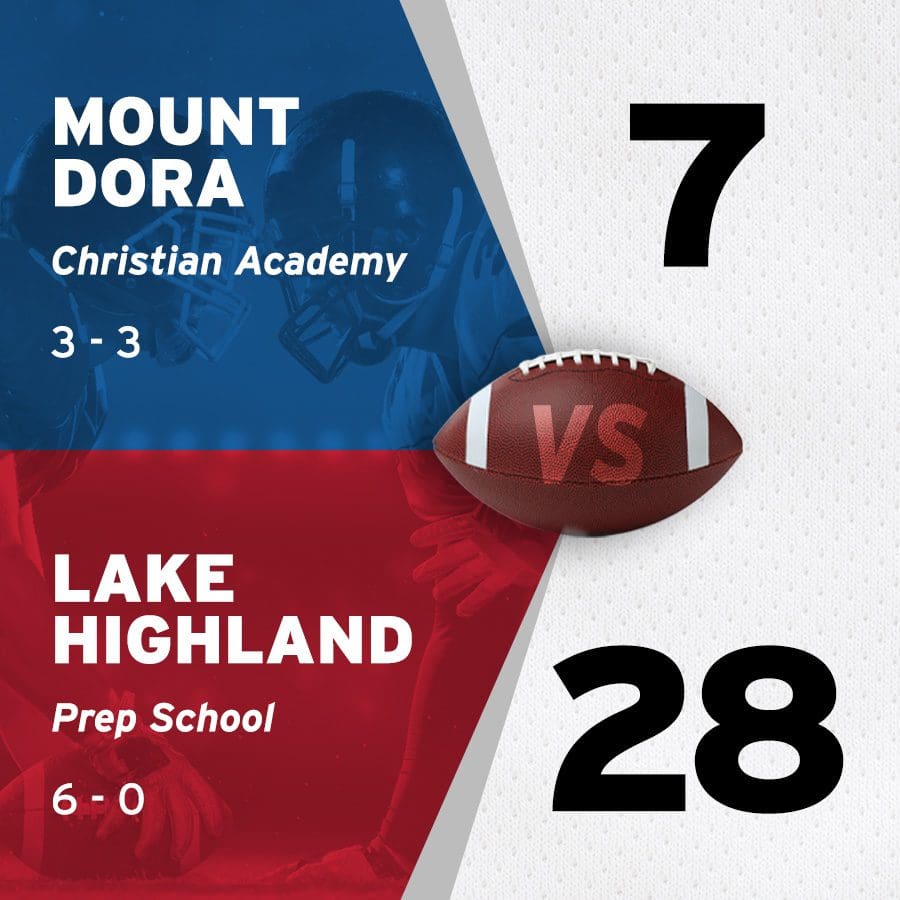 The Bulldogs have nothing to hang their heads over in this game. Holding Lake Highland to 28 points is no easy feat and this game was a lot closer than people think. MDCA had some moments in the game where we believed an upset could be brewing but The Highlander's just proved to be too much for the Bulldogs. MDCA's QB Joey Gomory only attempted 2 passes the entire game and was kept in check by a good Highlander defense. The running backs struggled to gain any footing in this contest as well. Neither Dillon Gordon or Isaiah Bryant had over 100 yards. They both carried the ball 16 times each but the defensive line for Lake Highland proved to be too much for The Bulldogs to handle.
We have to hand it to the Bulldogs defense though this Highlander team has been laying waste to defenses all season long. This is their lowest point total on the season. In fact the Highlanders are averaging 42 points scored per game this season so this was a win for the MDCA defense. They did their job the entire game lead by Junior Corner Back Matt Carr who had 8 tackles in the game. Coming up next week the Bulldogs play the Master's Academy Eagles (Oviedo, FL) MDCA will look to get back to their winning ways. This should be a terrific contest as both teams are coming in at 3-3 on the season. The MA Eagles are coming into the game after a tight contest against Orangewood Christian (Maitland Florida) which they won 27-22.
For the Highlanders they now possess a 6-0 record this season. Thy will play a game against Saint Andrew's next Friday. The Scotts of Saint Andrew's are coming off a frustrating loss against Boynton Beach. Had they won that game they would have been 6-1 but they come in boasting a 5-2 record. This will be a big game and likely one of the most difficult games Lake Highland will face all season.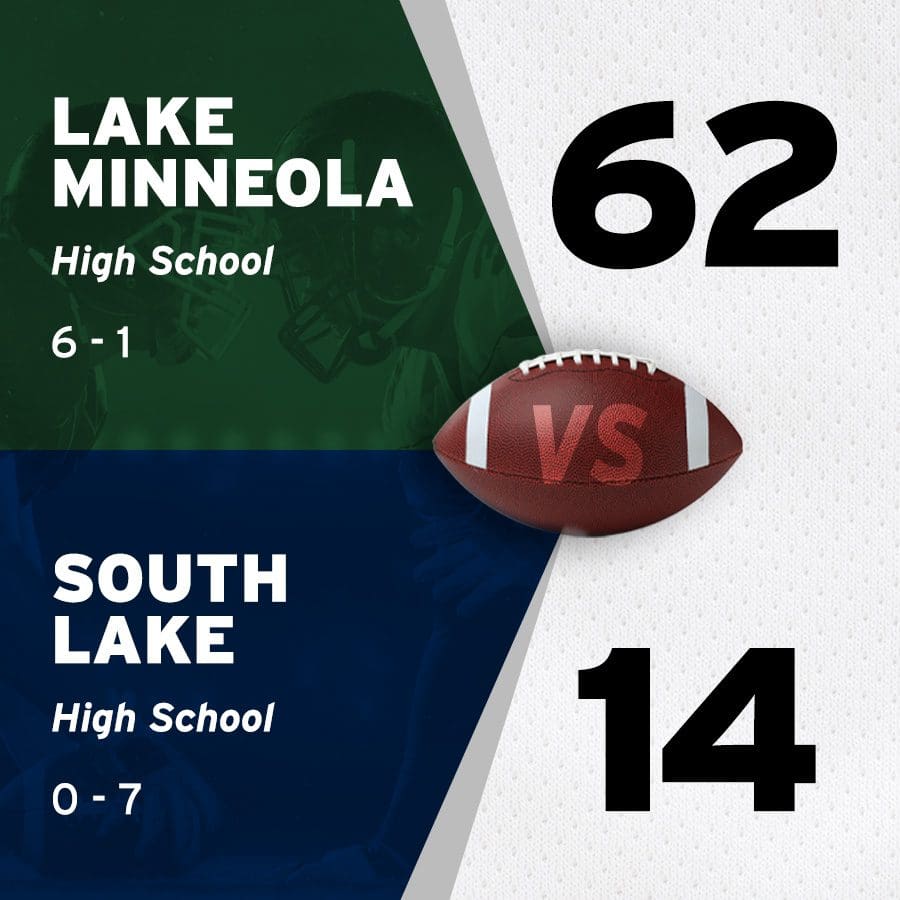 Lake Minneola decimated the defense of South Lake. To the Eagles credit they actually kept this game close in the 1st quarter when the game was 13-7. However a defensive meltdown ensued in the 2nd quarter and the Eagles gave up 35 points before halftime. That's pretty much all she wrote as we had a running clock. Lake Minneola only played their starters for half the contest. We knew this could be a lopsided affair coming into this one. This was a good opportunity for Lake Minneola to tune themselves up for the final two games of the season. They face a Forest team who are looking dangerous the last few weeks.
The Hawks improve to 6-1 on the season and likely will win out the rest of the season but that game against Forest team next week could be a trap game for the Hawks. Next Friday night will be the Hawks final district game of the season and if they win they are assured a playoff spot. The Hawks have a bye week Oct 28th before the final game of the season against Leesburg. Obviously the road to the playoffs looks bright for the Hawks but they need to finish things off next week when they travel to Forest.
As for South Lake this team won a game was November 4th of 2021. That win came against East Ridge. The Eagles have a game against East Ridge in two weeks. Can they get lucky and win against Seabreeze next week and Olympia to end the season? That is the big question but we at least hope the Eagles can taste victory at least once this season. Senior night happens Friday at South Lake. It's the last home game of the season for The Eagles so they will want to go out with a win at home. South Lake is all but eliminated from the playoffs so look for them to try everything they can to get a victory at the tail end of the season here.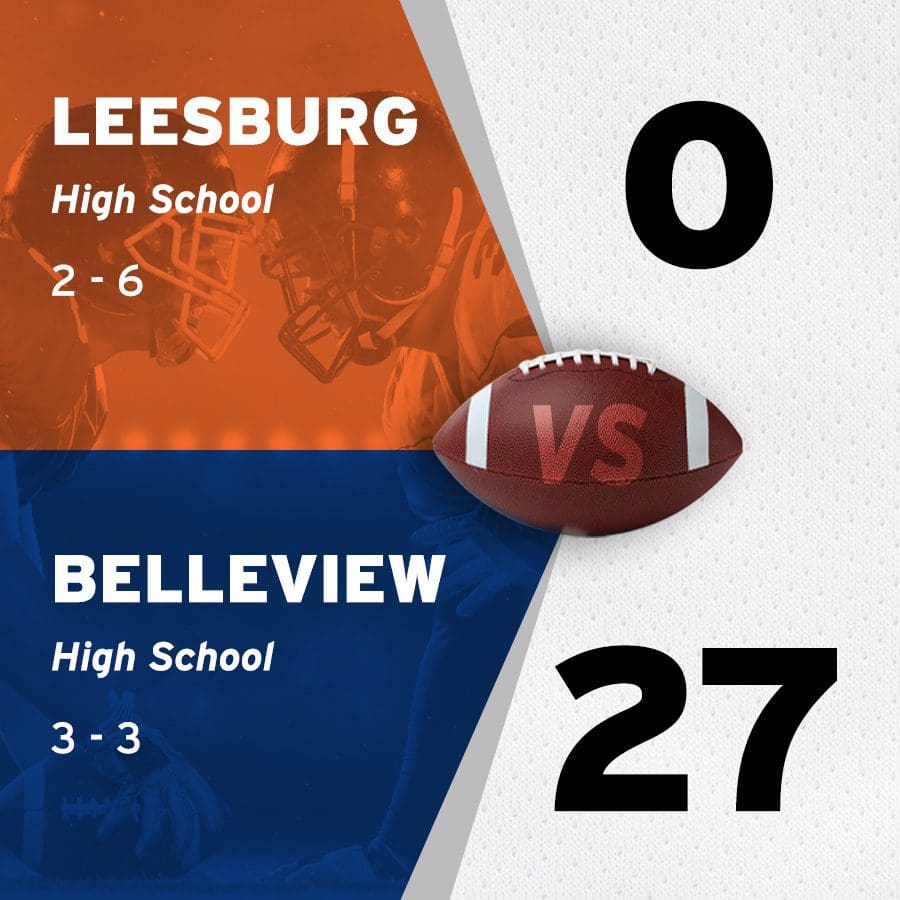 Really tough district loss for Leesburg. They now sit at 2-6 overall this year and the playoffs likely just slipped from their grasp with this loss. We can only hope they can muster the strength to finish he season strong. Leesburg does have an upcoming matchup against Eustis which should be competitive. It will also be senior night at Leesburg High this upcoming Friday so there should be plenty to celebrate if the Yellow Jackets can come up with an upset win against Eustis. Yes this win would be an upset. Even though Eustis comes in with the same amount of wins the edge is absolutely tilted in favor of the Panthers. Leesburg gets a bye week October 28th before their final game of the season against Lake Minneola on November 4th.
As for Belleview this is a huge win. They aren't in the playoffs yet but if they win out and win the district they will likely make it. That makes the game against Vanguard coming up tonight so important! If Belleview wins this game they are almost assured a playoff birth. If they lose then it gets dicey at the tail end of the season. This is a game that was affected by Hurricane Ian which is why it's being played on Monday. Both teams will be tired as they played Friday night. They only had 2 days to prepare for this matchup so mistakes could cost either team a shot at winning this contest. Vanguard comes in with a 4-3 record.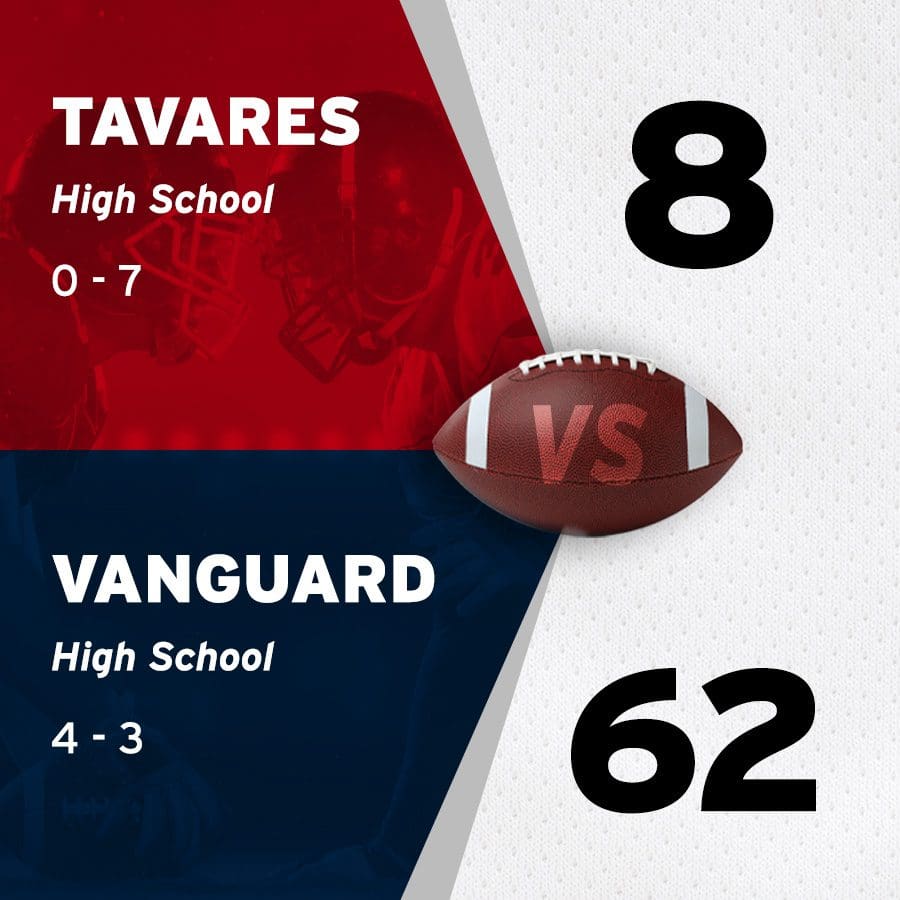 Vanguard had one stellar night offensively and it's something Tavares couldn't quite match. Offensively Tavares has struggled this season but defensively it's been a nightmare of a season. Through 7 games this year the points tally against Tavares is averaging 42 points per contest. With an offense that doesn't have much firepower its hard to keep games competitive when your giving up points like that. Next week Tavares faces Mount Dora who are coming off their biggest program win in a decade against rival The Villages Charter School. Tavares does have some winnable games coming up a the tail end of the season. It's been over a year since Tavares last won a football game so something has to give at some point. If for some reason Tavares looses their next few games they do have one last opportunity to win on senior night against struggling East Ridge November 4th. 
Vanguard set the tone early and never looked back. By halftime of this contest it was already 49-8. There was a running clock in the second half due to Florida rules. If this game is any indication Vanguard wanted to show Belleview that they aren't messing around. Vanguard intends to win the game tonight and vault themselves into the playoffs. This team has everything going for it right now. A win tonight would be massive for this program. Lets see if Vanguard can get themselves into position to make a run this November. It has to be a win tonight though or things could get very dicey for this team quickly.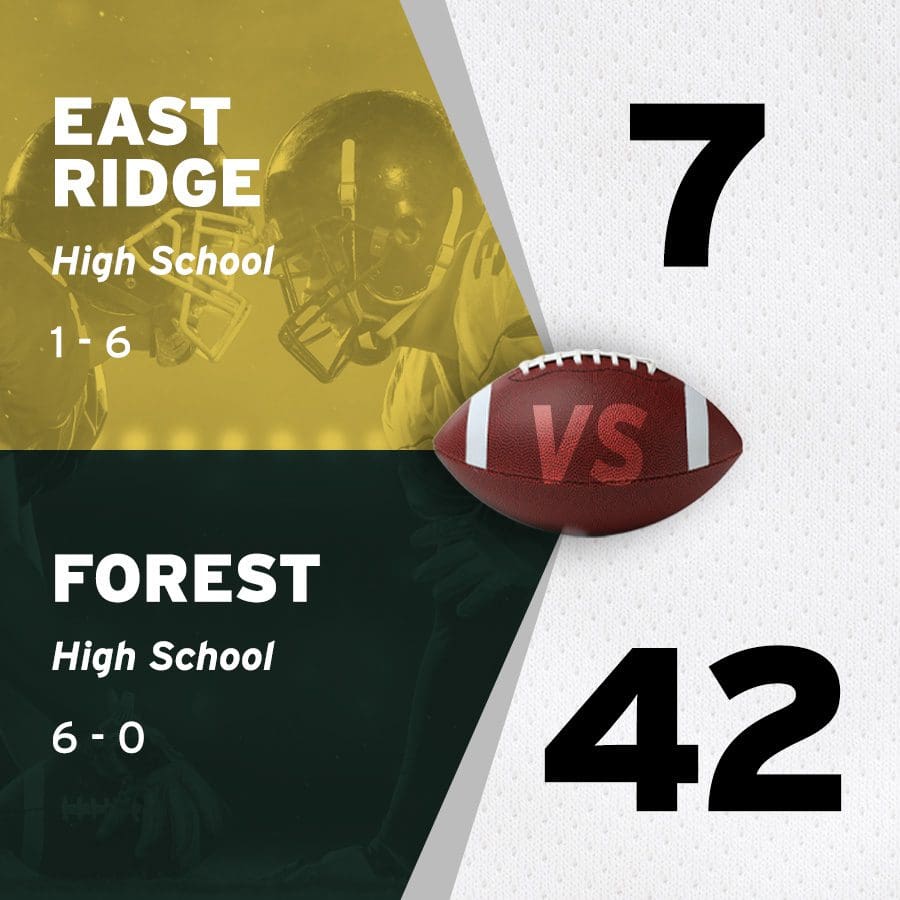 Forest has looked really good the past few weeks. This program has been completely turned around since the beginning of the season. Just a few weeks ago this program was 1-3 and now they sit at 4-3 on the season. Forest has the most important game of the season coming up against Lake Minneola next week. That is a district game and will likely feel like a playoff game because it is basically is one. The winner is put in the drivers seat of the district while the loser will need a lot of help to possibly get into the playoffs. Look for Forest to give Lake Minneola a game at home.
As for East Ridge this is another tough loss for this program. Hurricane Ian had a big impact on The Knights schedule. They were still feeling the brunt of that this week. The Knights have some winnable games at the tail end of the season. They do play South Lake and Tavares two teams who have yet to win a game this year to round things out in 2022. Until then a tough matchup against West Port will likely have East Ridge glad they are playing South Lake and Tavares. Those games will likely be competitive unlike the majority of the season. All those teams are much more close to one another competitively. Hopefully East Ridge can end the season strong here.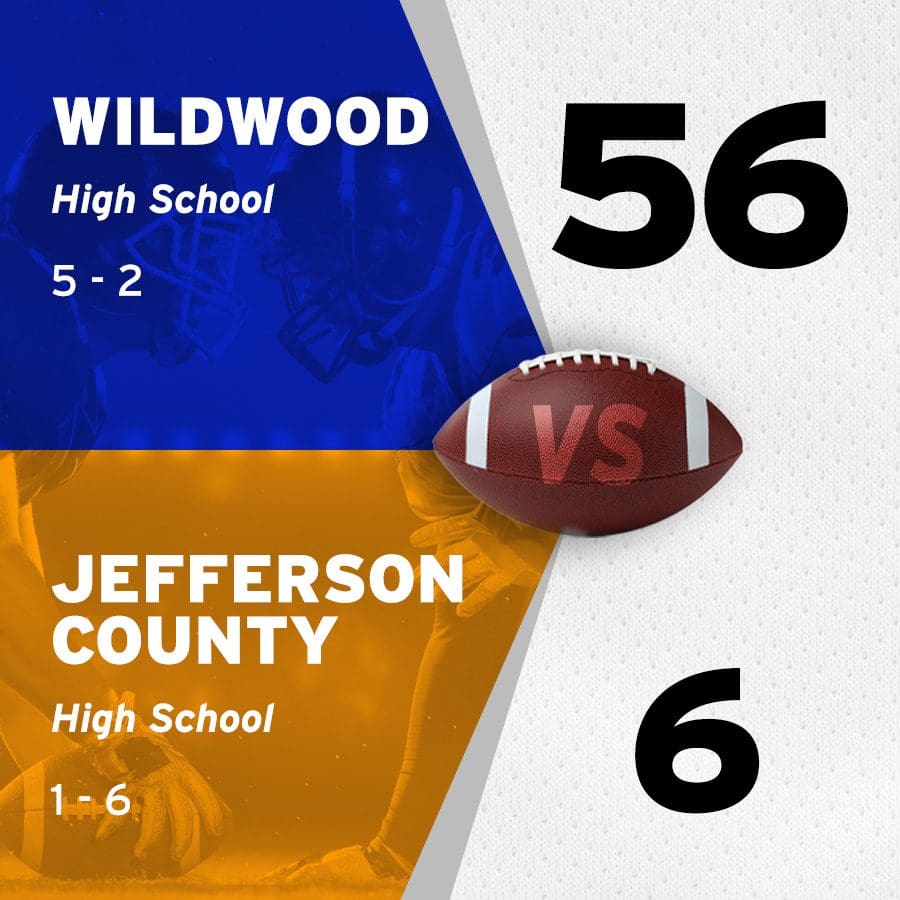 This was a very easy victory for a Wildcat team that has looked dominant in recent weeks. Jefferson County had nothing for Wildwood who proceeded to dismantle them in the first half. QB Vernell Brown Jr. has looked stellar this season for the Wildcats and he had no issues picking apart Jefferson County. Wildwood pretty much only needed the first half to seal up the win. The second half was mostly backups and the starters got a breather which is much needed considering their next game on the schedule. The Wildcats will get an ailing Villages team at home next week. This is a rivalry game so expect The Villages to give Wildwood a contest but if we are looking at statistics, Wildwood has a big advantage going into this game. 
We will have a full detailed breakdown of The Villages vs Wildwood contest this upcoming Thursday so be on the lookout for that.
It was a great weekend of games that had many playoff implications. Only 3 weeks now remain in the regular season! Who will find themselves in the playoffs and who will find themselves packing up gear for the winter? We will have a full breakdown with game highlights and statistics on Monday so keep your eyes out for that! 
Kyle Coppola was born in Newton, Massachusetts and received his Bachelor of Fine Arts in Communications from Curry College in 2016. After traveling to Florida on a family vacation, he decided he could not get enough of the warm weather and made the move from snowy Massachusetts to central Florida 8 years ago.
For the last decade Kyle has gained valuable experience in social media content creation, marketing and sales, writing, video production, sports announcing and even broadcasting for local radio stations, such as FM 102.9 in The Villages and FM 91.5 in Massachusetts. Every year he volunteers at The Villages Charter High School as a play-by-play sports announcer for the football games as well as a public address announcer for the basketball games, including the annual Battle at The Villages Tournament.
Outside the office Kyle is a husband and father to two beautiful girls along with their cat. In his spare time he likes to spend time with his family, travel, play golf and swim. He is also a huge sports junkie and even bigger motorsports fan and loves to attend racing events when he can.