Lake & Sumter High School Volleyball District Playoff Preview
It's that time of year again and the excitement is in the air! All our High School Volleyball teams are in the districts which start today! Some have byes which will carry into tomorrow, so we don't know who everyone is playing as of yet. But this is your guide for every game happening the next two days! We have the breakdown for you! Who will be upset? Who will be a Cinderella story? A berth to the FHSAA Playoffs is on the line!
4A District 6 
Teams – #3 Eustis, #6 South Sumter, #2 Mount Dora, #4 The Villages, #5 Umatilla 
Our largest number of schools who are in one district is 4A District 6! Wow what a division this year. There are 4 favorites that could win the district and the atmosphere is going to be intense the next three days! The number 1 seed is Bishop Moore. Those girls earned that spot! What a year it's been for the Hornets. They finish the season 17-8 and will await the winner of #4 The Villages, vs #5 Umatilla game tonight at 6pm.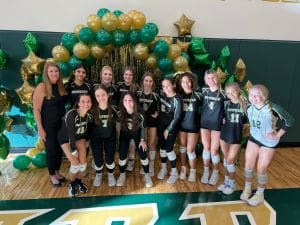 On the bottom half of the bracket, we have #2 Mount Dora taking on #7 Lake Weir and #3 Eustis High vs #6 South Sumter. Mount Dora High and Eustis High are the favorites to win their matchups tonight. Don't sleep on the Lake Weir and South Sumter teams, however they have an uphill battle to win. Our prediction is that Eustis will be playing Mount Dora High tomorrow, but it should be interesting to see how it all shapes out.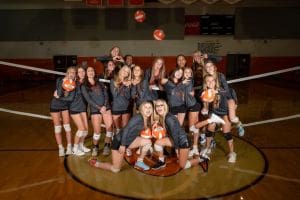 The biggest game in question is #4 seed The Villages taking on #5 seed Umatilla High. Both schools had ok seasons this year. But this is an elimination game for both teams. If they lose they most likely will not be going to the FHSAA Playoffs. Win and they must get through Bishop Moore which is no easy task. Mo Mangum and Taylor Lewis have been great for The Buffalo, but Umatilla also has some great players who can make some kill shots at the front of the net. This will be a fun bracket to watch.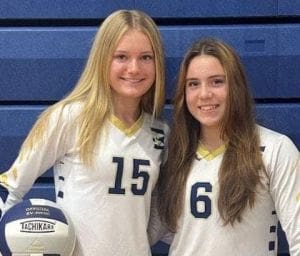 5A District 7 
Teams – #5 Leesburg High and #2 Tavares High 
Tavares had an impressive season. The lady Bulldogs will be the #2 seed and have earned a first-round bye into tomorrow. They will play against either Lake Buena Vista or Jones. Either team will be a competitive contest for Tavares. The Lady Bulldogs have been led by Junior Samantha Beatty who has been terrific all season long. She has 222 kill shots and leads the team in aces. Look for Tavares to potentially be the favorite if they get through Jones. They would also have to win against #1 seed Pine Ridge who finished the season 18-5.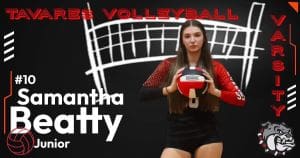 As for Leesburg High, the Lady Yellow Jackets have a tough matchup against Deltona. Leesburg is the #4 seed and Deltona comes in at the #5 seed. As unfortunate as it is sometimes, Leesburg does not keep statistics on Max Preps. They also don't list a roster anywhere. But we are here to wish all the girls on the team the best of luck. Leesburg has only won 2 games this season. Deltona has only won 6 games. Regardless of the outcome the likelihood of either team advancing past Pine Ridge is slim. We do wish both teams the best though!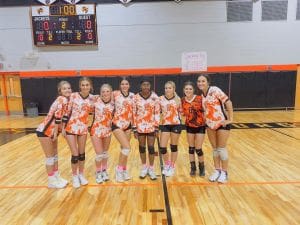 6A District 6 
Teams – #1 Lake Minneola, #3 South Lake 
Lake Minneola High finished the regular season with a 13-3 record. The Lady Hawks had a tremendous year Senior Veronika Odrzywolski and Marisa Beubein. Both ladies were terrific all year long and they earned themselves a bye in the first round They will take on the winner of the #4 Edgewater and #5 Wekiva game that plays tonight at 7pm. Edgewater is the heavy favorite and should play host to Lake Minneola High tomorrow.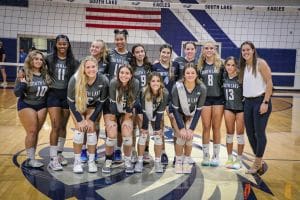 Meanwhile Horizon and South Lake High both got byes and will play tomorrow in the semi-finals. South Lake finished the year 13-7. They were great this year. Head coach Kimberly Smith put together a season worth remembering. South Lakes best season since the 2020 season which saw South Lake finish with a 17-5 record. Horizon is a tough team. They finished 14-4 this season. The game is a toss-up. It could go either way and while Horizon may be the favorite, do not expect South Lake to go down without a fight. Horizon could be on upset alert. Should be a fun one!
2A District 6 
Teams – #5 MDCA #6 First Academy-Leesburg 
Orangewood Christian plays host to the districts this year. They are the #1 seed and the heavy favorite to win. They also earn a first-round bye and will play the winner of #4 International Community against #5 Mount Dora Christian Academy. In what should be the game of the night, MDCA comes in at 9-10 this season, meanwhile International Community is 14-5. While the Comets are the favorites, MDCA could give them a game of it. MDCA Sophomore Lilly Kirby has played well with 163 kill shots. Freshman Savannah DeLoach has also played well for MDCA. This is a young team. If they somehow can extend their season and win it would be a huge upset.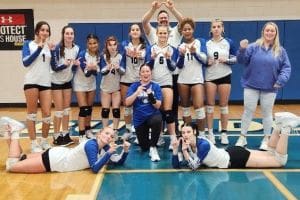 On the bottom half of the bracket, you have #6 First Academy-Leesburg playing against #3 Geneva. Geneva finished the regular season 11-10. FA-Leesburg presents a challenge, but it may be too much for the Eagles to overcome. If this is the final game for the Eagles this season, you cannot be too disappointed. Senior Molly Beliveau leads the team 132 kill shots and Senior Samantha Morris leads the team in blocks. This group of girls has been fun to watch, and we will miss them. We hope that the Eagles can shock the world and pull the upset though! Wouldn't that be a fun story!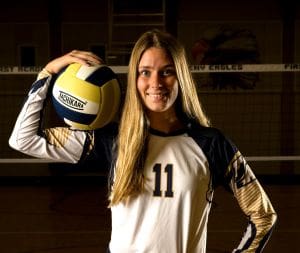 7A District 3 
Teams – #2 East Ridge
One of the most competitive districts in all of High School Volleyball. East Ridge has earned a bye and is the #2 seed. East Ridge finished the year 14-4. Louisville commit Neyelis Cabello is one of the best players in Lake County. She had 206 kill shots and leads the team in aces with 39 of them. She is a force to be reckoned with. As is the entire East Ridge team. They will play either West Orange or Evans high tomorrow at East Ridge High School. On the top half of the bracket #1 seed Lake Brantley awaits the winner of tonight's Ocoee and Apopka matchup.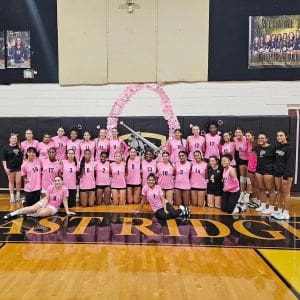 1A District 8 
Teams – #4 Wildwood Middle High 
Wildwood only won 3 games this season. There are only 4 teams in the district so they automatically move to the semi-finals tomorrow against Willston who finished the season 15-If Wildwood can win, it would be a massive upset. Senior Nia Haugabrook is likely playing in her final game. Best of luck to Wildwood.
3A District 5 
Teams – #4 Montverde Academy 
Montverde Academy had a tough year but they can still make something of it. They are playing Windermere Prep tonight at 6:00pm. Both teams are very equal. Montverde is the #4 seed and Windermere is the 5 seed. They have identical records. Should be a fun contest. The winner will play one of the best teams in the state Lake Highland Prep.
Photo Credit:
MDCA Athletics
East Ridge High
Kyle Coppola
Joe Ott Photography "Fan Zone"
First Academy-Leesburg
Tavares High School
South Lake High
Leesburg High
Kyle Coppola was born in Newton, Massachusetts and received his Bachelor of Fine Arts in Communications from Curry College in 2016. After traveling to Florida on a family vacation, he decided he could not get enough of the warm weather and made the move from snowy Massachusetts to central Florida 8 years ago.
For the last decade Kyle has gained valuable experience in social media content creation, marketing and sales, writing, video production, sports announcing and even broadcasting for local radio stations, such as FM 102.9 in The Villages and FM 91.5 in Massachusetts. Every year he volunteers at The Villages Charter High School as a play-by-play sports announcer for the football games as well as a public address announcer for the basketball games, including the annual Battle at The Villages Tournament.
Outside the office Kyle is a husband and father to two beautiful girls along with their cat. In his spare time he likes to spend time with his family, travel, play golf and swim. He is also a huge sports junkie and even bigger motorsports fan and loves to attend racing events when he can.
Share This Story!