LaneLynn A Unique Made In America Store Opens At Lake Square Mall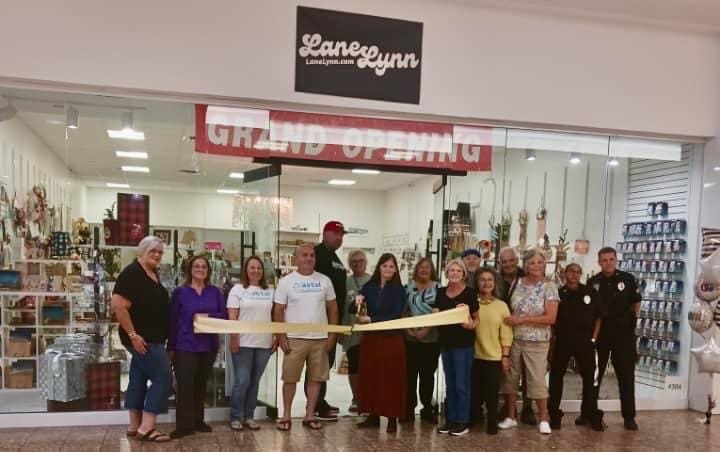 In the heart of the Lake Square Mall in Leesburg, Florida, there's a hidden gem that offers a truly unique shopping experience. Lane Lynn, a collection of vendors, crafters, and artisans, is dedicated to bringing customers a wide assortment of handcrafted items for all aspects of their lives. With a blend of vendors offering one-of-a-kind products often only found in their shop, Lane Lynn is a must-visit for those seeking something special.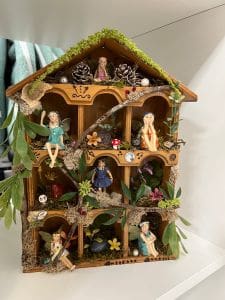 Owned and operated by a veteran family, Lane Lynn takes great pride in supporting local businesses and American craftsmanship. "Everything in the store is made and crafted right here in the USA," says owner Stacy Johnson. This commitment to is evident in their free delivery service to The Villages and their generous military discount, all delivered personally via golf cart. "If you purchase anything and live in the surrounding communities we personally deliver the items right to your door." says Stacy Johnson.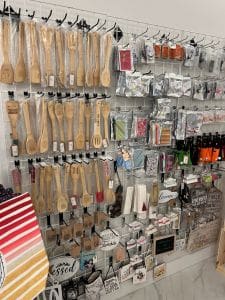 The store itself is a treasure trove of exquisite items. Handmade purses crafted in the USA are showcased alongside magnificent wooden artwork, sea-inspired creations, and even a section dedicated to adult humor, sure to elicit a hearty chuckle. Lane Lynn also offers natural pain relief creams and oils, a variety of wooden-crafted cooking utensils, notebooks, candies, and a plethora of unique knick-knacks that make every visit an adventure.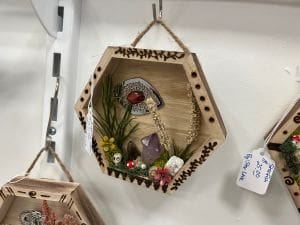 What sets Lane Lynn apart is not just the products they offer, but the knowledge that every purchase directly supports local businesses right here in the USA, and even in the Sunshine State of Florida. Stacy Johnson emphasizes, "The money you spend at Lane Lynn is benefiting artists, companies, and families who live right here in the USA." It's a shopping destination that not only satisfies your retail cravings but also contributes to the betterment of the community.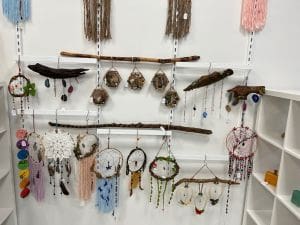 Even if you don't find the exact item you're looking for, a visit to Lane Lynn is still worthwhile. Stacy Johnson's warm and welcoming demeanor makes every customer feel at home. With a military background, she embodies a deep love for the USA, making Lane Lynn a store well worth supporting.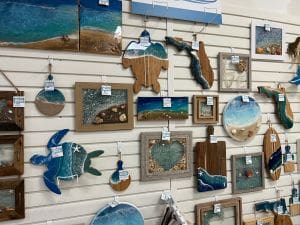 So, next time you're in Leesburg, Florida, make your way to Lane Lynn in the Lake Square Mall. You'll discover a world of handcrafted wonders, share a few laughs, and leave knowing that you've contributed to the well-being of local artisans and American families.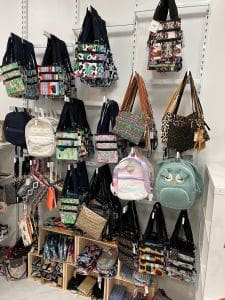 Store Hours:
Monday–Thursday
10am–8pm
Friday-Saturday
10am-9pm
Sunday
12pm-6pm
Kyle Coppola was born in Newton, Massachusetts and received his Bachelor of Fine Arts in Communications from Curry College in 2016. After traveling to Florida on a family vacation, he decided he could not get enough of the warm weather and made the move from snowy Massachusetts to central Florida 8 years ago.
For the last decade Kyle has gained valuable experience in social media content creation, marketing and sales, writing, video production, sports announcing and even broadcasting for local radio stations, such as FM 102.9 in The Villages and FM 91.5 in Massachusetts. Every year he volunteers at The Villages Charter High School as a play-by-play sports announcer for the football games as well as a public address announcer for the basketball games, including the annual Battle at The Villages Tournament.
Outside the office Kyle is a husband and father to two beautiful girls along with their cat. In his spare time he likes to spend time with his family, travel, play golf and swim. He is also a huge sports junkie and even bigger motorsports fan and loves to attend racing events when he can.
Share This Story!