Leesburg Announces New All-Way Stop Intersection on Griffin Road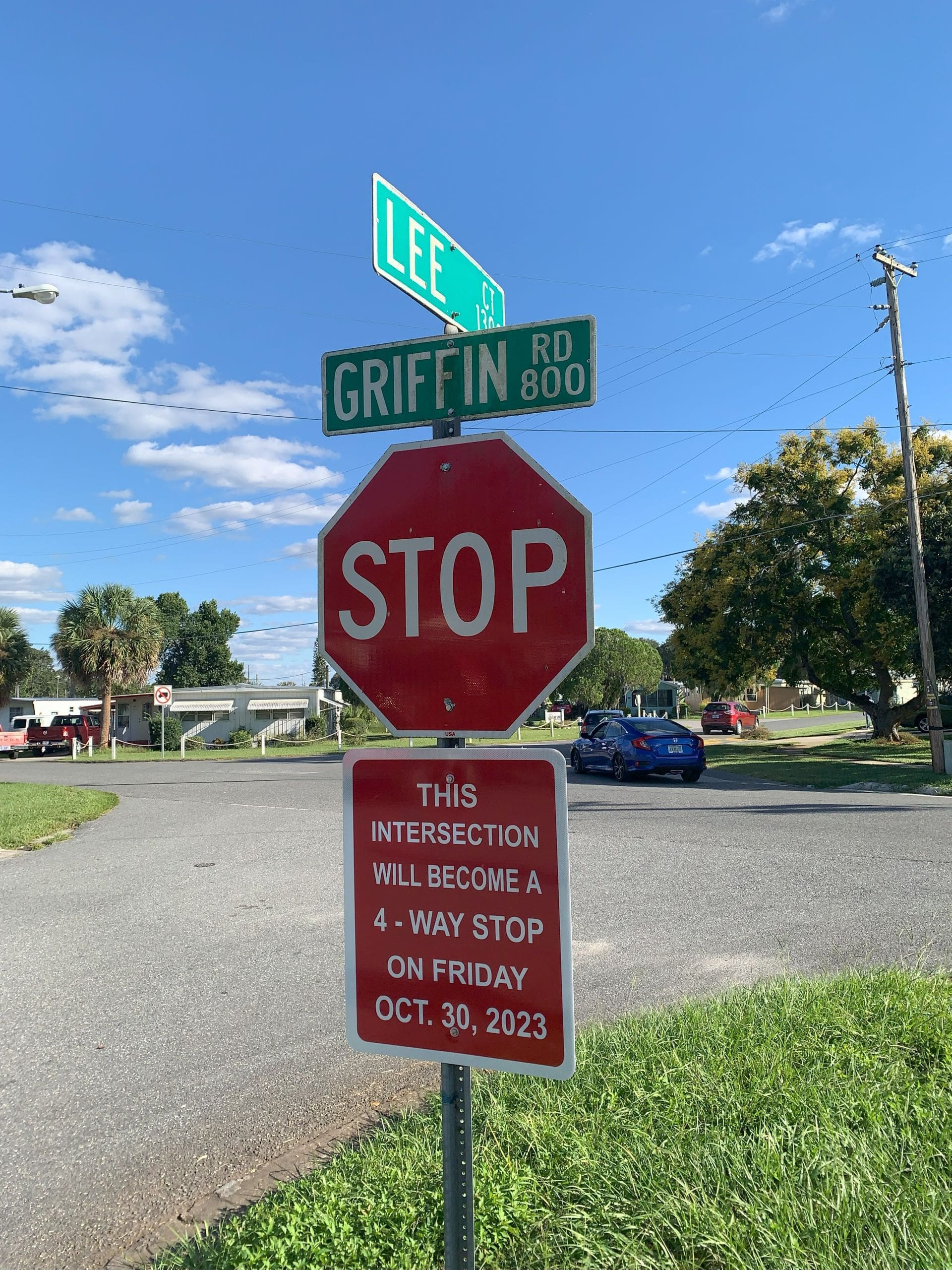 LEESBURG, FL – The Leesburg Public Works Department is converting the intersection of Griffin Road, Lee Street and Lee Court to an all-way stop.  The modification is being made to address pedestrian safety and traffic concerns. 
Notices have been posted in the area advising travelers of this traffic control measure. The new stop signs are scheduled to be installed on Monday, October 30, 2023. To bring extra attention to the change, high visibility LED lighted stop signs will be in place for at least one month before eventually being replaced with standard signs.   
Drivers and pedestrians are encouraged to use extra caution while navigating this area as everyone learns the new traffic pattern. 
For questions or additional information, please contact the Public Works Department at 352-435-9442. 
Originally from the small town of Berryville, Arkansas, Cindy has become a multimedia specialist in journalism, photography, videography and video editing.
She has a B.S. in Communications from the University of Central Arkansas and is a correspondent for The Daily Commercial, LakeFront TV and Beacon College's PBS talk show, "A World of Difference," where she received an Anthem Award and Telly Award.
When she isn't working, Cindy spends time with her husband, Ryan, and son, David, traveling and taking photos of landscapes and wildlife.
Share This Story!