Leesburg Approves Safe Haven Baby Drop-Off Point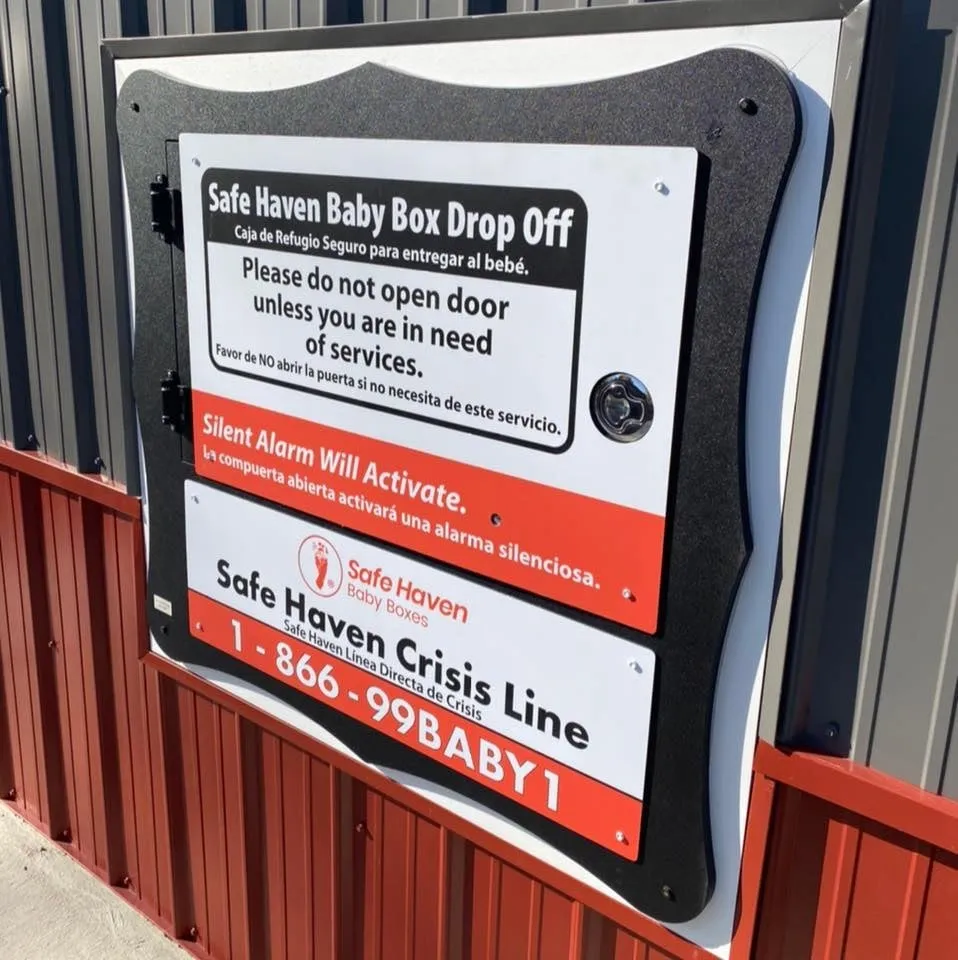 The Leesburg City Commission has officially approved the implementation of a baby drop-off point that will be placed at the Leesburg Fire Station on Canal Street. This initiative, led by Amanda McLea, President of the Leesburg Sunrise Rotary Club, has been in the works for some time and is a cause near to her heart.
"I try to put myself in this position," Amanda says. "I have six kids and can't fathom the thought of being unable to care for them, let alone handing them over. But for some mothers, this is the best option. But more than that, this emphasizes the law that they have the right to be anonymous."
Now, this doesn't mean anyone can just drop off their kids when they are out of control. Requirements say it must be a newborn and must be unharmed. This initiative aims to prevent the heartbreaking instances of babies being abandoned or left in life-threatening situations.
"This baby box will provide a safe way for the babies to get the care they deserve," Amanda says.
The Safe Haven Baby Box is much more than just a drop box. It is a temperature controlled room with silent alarms to notify authorities when a baby has been dropped off. It is then locked from the outside and can only be opened by first responders, who will arrive within minutes. To learn more about the Safe Haven Baby Boxes, visit https://shbb.org/.
The baby box also has a hotline attached to it, where mothers who need assistance or counseling can call to get the help they need to raise the baby on their own. The drop-off is meant to be a last resort.
Despite the popularity of these boxes throughout the United States, this will be only the second in the state of Florida. The first is located in Ocala, where they saw their first baby drop-off earlier this year.
While the project might seem contentious to some, Amanda emphasized that the focus remains solely on protecting children, steering clear of political debates. Drawing attention to the mission of the Rotary Club. She said, "Our objective is to provide service to others. We aim to promote integrity, goodwill and peace through our work with business professionals and community leaders."
The next step is fundraising. The project will cost between $12,000 and $14,000 and the Leesburg Sunrise Rotary are ready to get to work. Amanda said she would love to see this completed by the end of the year, but it will most likely be fulfilled in the Spring.
For more information on this project, contact Amanda at President@LeesburgSunriseRotary.org.
Originally from the small town of Berryville, Arkansas, Cindy has become a multimedia specialist in journalism, photography, videography and video editing.
She has a B.S. in Communications from the University of Central Arkansas and is a correspondent for The Daily Commercial, LakeFront TV and Beacon College's PBS talk show, "A World of Difference," where she received an Anthem Award and Telly Award.
When she isn't working, Cindy spends time with her husband, Ryan, and son, David, traveling and taking photos of landscapes and wildlife.
Share This Story!