Leesburg Bikefest is canceled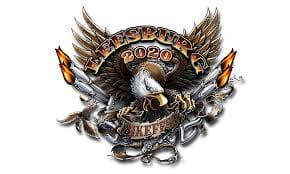 Leesburg Bikefest, the largest three-day motorcycle and music event in the country, has been canceled for 2020.
Organizers released the following statement today on the event's Facebook page.
"We're sorry to inform you that The Center for Disease Control and Prevention (CDC) on Sunday called for the cancellation of all events of 50 or more for the next eight weeks. So, unfortunately, Leesburg Bikefest is canceled for this year. Please stay safe and healthy because the upside is next year, Bikefest will be off the chains!!! Mark your calendars for April 23, 24, 25, 2021!!"
Approximately 250,000-300,000 people attend the annual event, which features motorcycle shows, live bands and bikini contests.
Akers Media Group's James Combs has been a staff writer for several local publications since August 2000. He has had the privilege of interviewing some of Lake County's many fascinating residents—from innovative business owners to heroic war veterans—and bringing their stories to life. A resident of Lake County since 1986, James recently embarked on a journey to lead a healthier lifestyle. He has lost 60 pounds and walks nearly five miles a day. In his spare time, he enjoys target shooting, skeet shooting and watching his beloved Kentucky Wildcats!
Share This Story!