Leesburg Bikefest postponed until November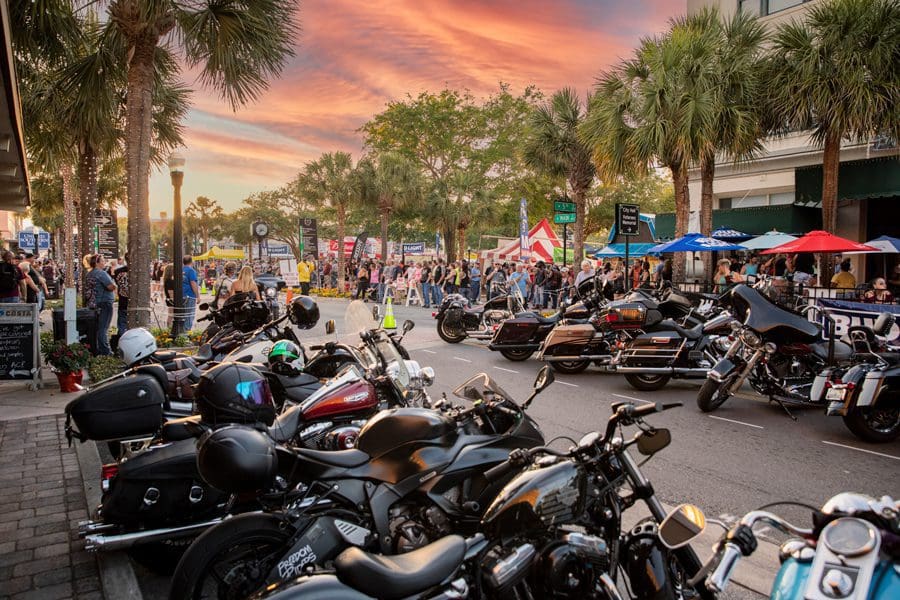 The Leesburg Partnership announced this morning that its signature event, Leesburg Bikefest, will be postponed until November.
In a press release, board members cited health concerns over the lingering coronavirus pandemic as the reason for the postponement. Since the outbreak, health officials have discouraged gatherings with large crowds. The event typically draws 250,000 bikers and spectators.
"The Board of the Leesburg Partnership is dedicated to operating responsibly for our community and our organization. As a board, we are working diligently to balance financial risk with health care risk, just as all businesses must continue to do. We continue to work with the changing pandemic information and guidance on large events."
The event is rescheduled for Nov. 12-14.
Leesburg Bikefest has carved its name alongside Bike Week in Daytona Beach and the Sturgis Motorcycle Rally in South Dakota. The event is dubbed as "the largest three-day motorcycle and music event in the country."
For locals who enjoy Bikefest, today's news comes with a sense of déjà vu. In 2020, event organizers canceled Bikefest in April and postponed the event for November. Officials had to cancel that event, too, because Florida was in Phase 2 of reopening and recommended against crowds of 50 or more people congregating.
However, there is good news for motorcycle enthusiasts. Gator Harley-Davidson in Leesburg will host the Gator Bike Rally from April 22-25. The event features four days of live entertainment, motorcycle rides, a poker run, 60 vendors, and three full bars.
"Our event allows people to ride our beautiful roads in Lake County and have a good time," says Jan Wideman, events and marketing manager at Gator Harley-Davidson.
Akers Media Group's James Combs has been a staff writer for several local publications since August 2000. He has had the privilege of interviewing some of Lake County's many fascinating residents—from innovative business owners to heroic war veterans—and bringing their stories to life. A resident of Lake County since 1986, James recently embarked on a journey to lead a healthier lifestyle. He has lost 60 pounds and walks nearly five miles a day. In his spare time, he enjoys target shooting, skeet shooting and watching his beloved Kentucky Wildcats!
Share This Story!