Leesburg High Football Hosts First Home Playoff Game in 16 Years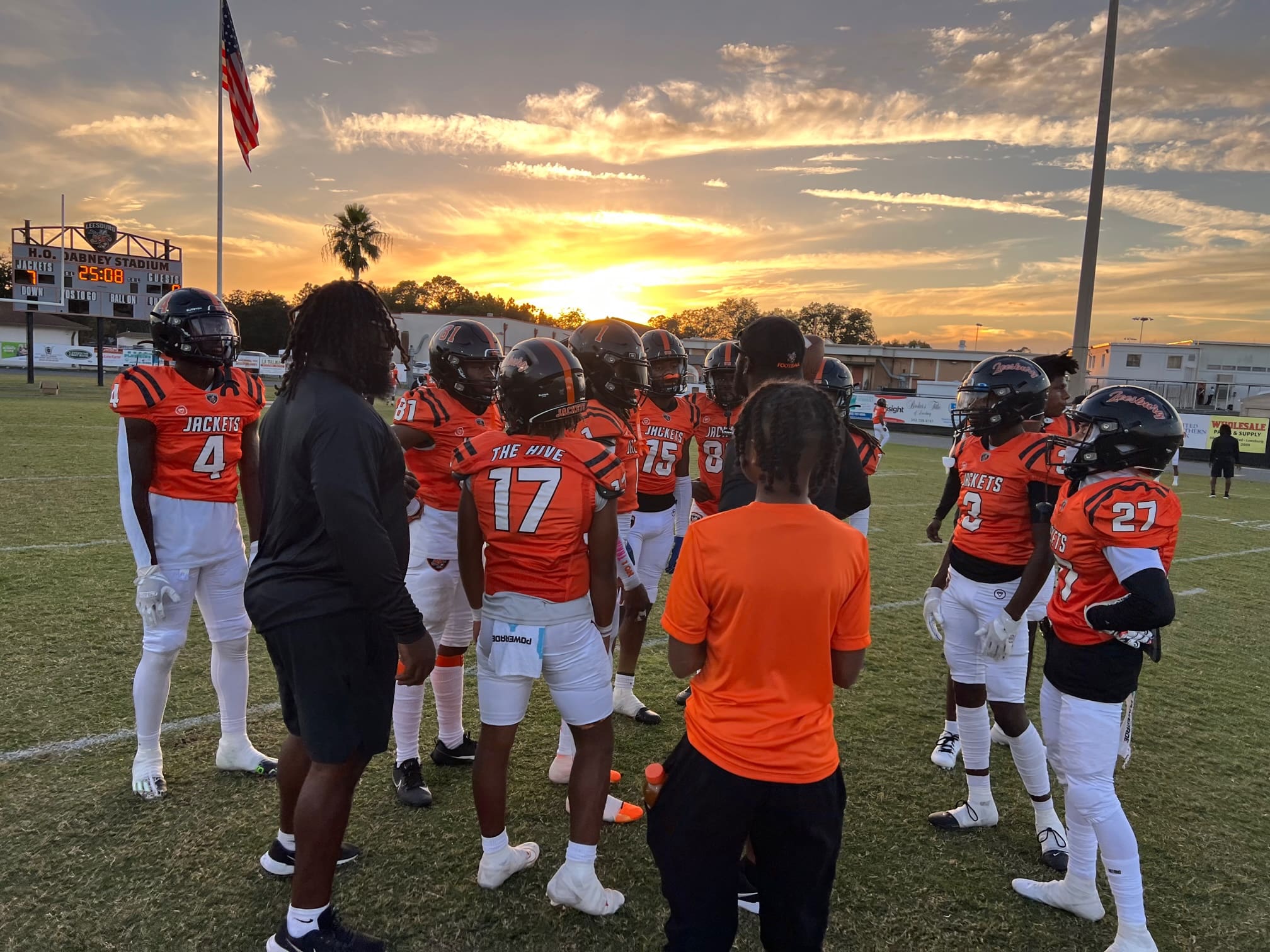 The cheers of Leesburg High School football fans echo with anticipation as the Yellow Jackets gear up to host their first playoff game at their home field in 16 years. Memories of the 2007 defeat against Columbia may linger, but this year's Yellow Jackets, boasting a stellar 9-1 record, are poised for redemption under the leadership of first-year Head Coach Steven Moffett.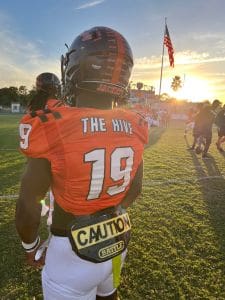 Junior quarterback Salomon Georges has emerged as a force to be reckoned with, amassing an impressive 2,209 passing yards and 29 touchdowns in the regular season. His dynamic play extends beyond the passing game, contributing an additional 4 rushing touchdowns, bringing his total to an impressive 33 for the season.
Georges owes much of his success to the synergy with wide receiver Evan James, his longtime teammate since elementary school. James has proven pivotal, leading the team with 649 receiving yards and 10 touchdowns. Sophomore Demetirce Mccray has also made significant contributions with 637 receiving yards and 7 touchdowns, forming a formidable offensive trifecta.
Coach Steven Moffett, a former UCF quarterback, has orchestrated a remarkable turnaround for the Yellow Jackets, propelling them from a mere two victories last season to the current heights of success. Moffett's strategic prowess and the dedication of his coaching staff have been instrumental in rejuvenating the program.
Linebacker Aden Hall, a defensive stalwart, will spearhead the defensive efforts with an impressive 74 total tackles this season, leading the team in tackles.
The last playoff home victory for Leesburg dates back to the 1990s, a golden era immortalized by the late radio announcer Jack Wilson, who called the action until his passing in 2005. Tonight, the Yellow Jackets seek to reignite that winning spirit and secure a home playoff victory, a feat unmatched since the nostalgic 90s.
As the stands fill with fervent supporters, the atmosphere is charged with excitement. The community rallies behind the Yellow Jackets, hopeful that tonight will mark a historic milestone in Leesburg High School football. Go Yellow Jackets!
Kyle Coppola was born in Newton, Massachusetts and received his Bachelor of Fine Arts in Communications from Curry College in 2016. After traveling to Florida on a family vacation, he decided he could not get enough of the warm weather and made the move from snowy Massachusetts to central Florida 8 years ago.
For the last decade Kyle has gained valuable experience in social media content creation, marketing and sales, writing, video production, sports announcing and even broadcasting for local radio stations, such as FM 102.9 in The Villages and FM 91.5 in Massachusetts. Every year he volunteers at The Villages Charter High School as a play-by-play sports announcer for the football games as well as a public address announcer for the basketball games, including the annual Battle at The Villages Tournament.
Outside the office Kyle is a husband and father to two beautiful girls along with their cat. In his spare time he likes to spend time with his family, travel, play golf and swim. He is also a huge sports junkie and even bigger motorsports fan and loves to attend racing events when he can.
Share This Story!