Leesburg HS Basketball Coach Sean Campbell A Leader On & Off The Court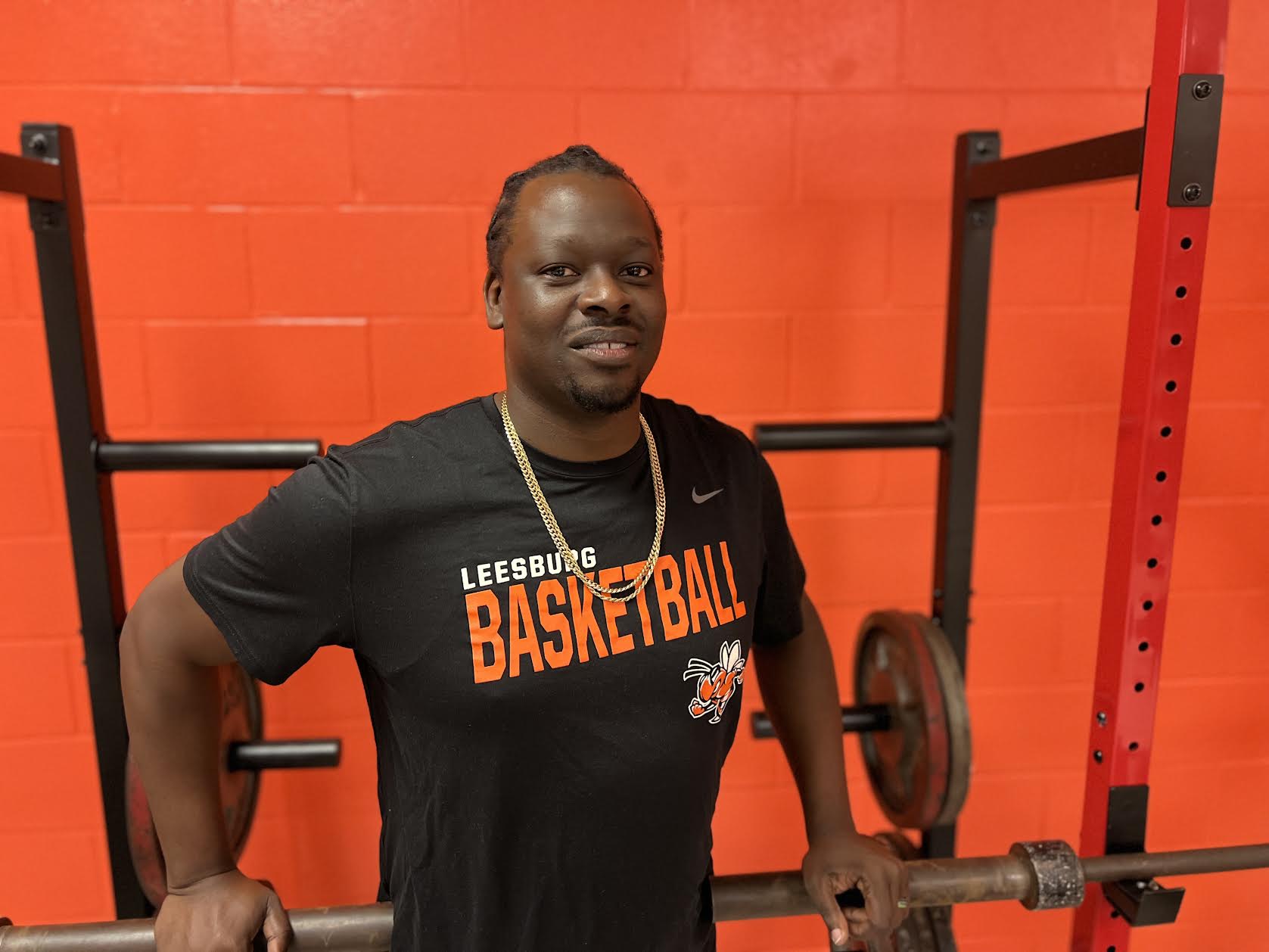 Leesburg HS Basketball Coach Sean Campbell A Leader On & Off The Court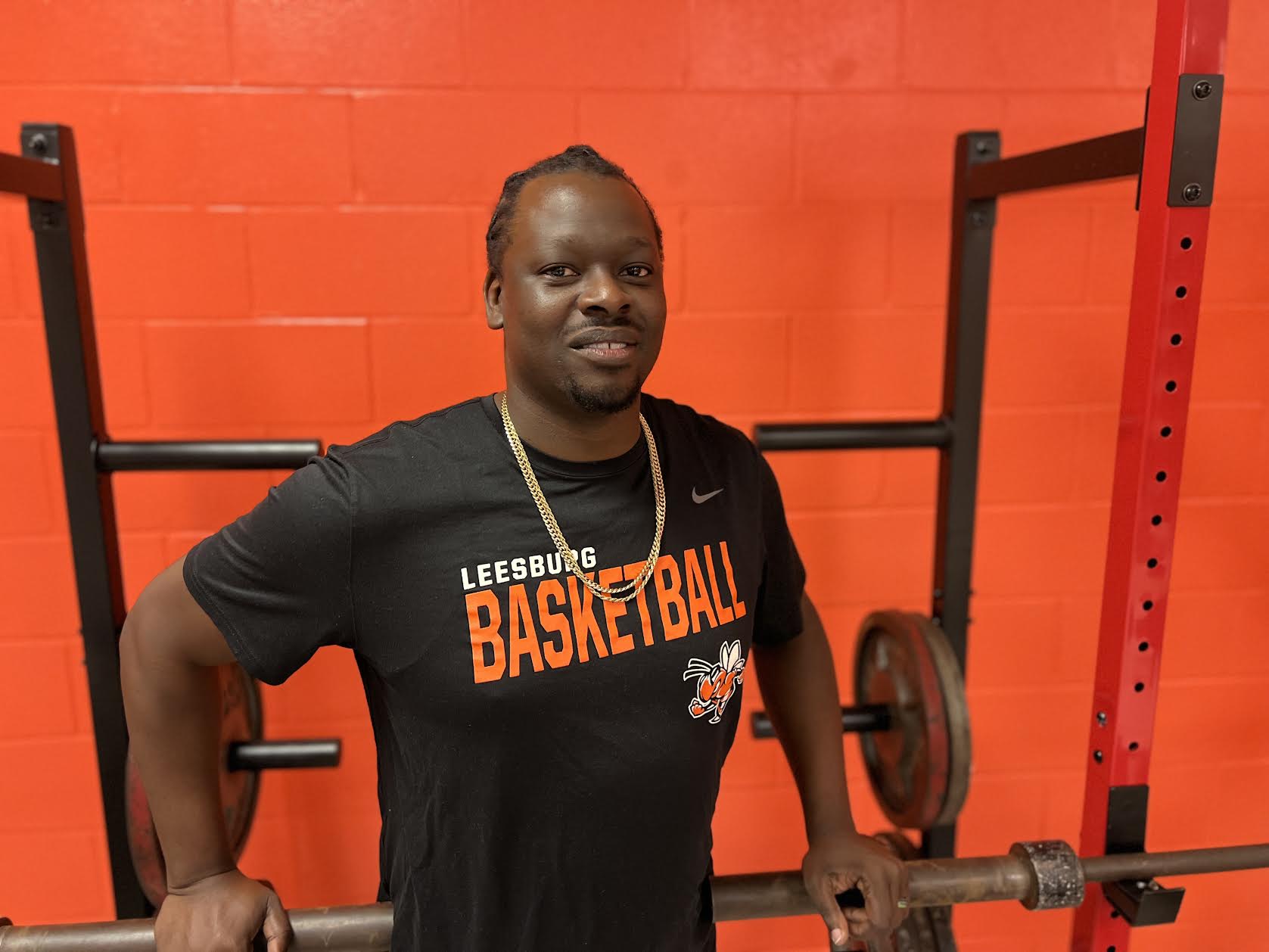 A Town With Historic Character
Leesburg is a town with a lot of history. Leesburg High was established in 1926. For over 42 years it served white students only. After the Federal Government Mandated Integration, African American children who previously attended school at Carver Heights were reassigned to Leesburg High in 1968. Carver Heights today is retained as a Middle School for Leesburg Children. If you have never walked into Leesburg High, It has rich tradition, historic value and character built into every nook and cranny of the school.
From the early days Leesburg established itself as a basketball oriented school. They have had many championships throughout the years. In fact just 9 years after integration Leesburg won its first basketball championship in 1977. They added onto that in 2011 and in 2016 and 2017 coach Sean Campbell brought two championships to this historic program. For Coach Campbell his story is pretty amazing and the players he has coached not only believed in him but his belief in them took them to places they never could have imagined.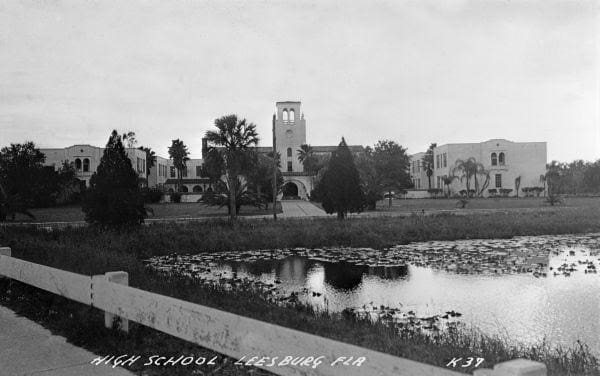 Sean Campbell's Humble Beginnings
Sean Campbell comes from humble beginnings. As a high school student Campbell attended Evans High School and was a track and field star. He placed 2nd in states 2 years in a row in the 800 meter and was voted Athlete of the year in Central Florida in 2000. Sean Campbell graduated FSU in 2004 and his love for athletics and basketball were something he couldn't deny.
Campbell coached basketball for Evans High School as an assistant coach and won the state title twice. He then coached for Apopka for about 5 years as an assistant coach. When Apopka was in need of a Head Coach, Campbell thought for sure he might get the roll. However Apopka went elsewhere which lead to Campbell looking to Leesburg.
Leesburg had just come off a State Championship a year prior with coach Marcel Thomas leading the Yellow Jackets to the 2011 state championship. Thomas went on to coach for Lake Minneola. At the same time coach Campbell was looking for a head coaching position. Campbell had everything you wanted out of a coach, he had the drive, the passion and the charisma to take a program to the next level! Campbell had many interviews but the one caveat was that he had no experience as a head coach. Many schools decided to turn their heads away from Campbell. However on one sunny afternoon in 2012 that all changed.
Everyone deserves a chance to succeed. Coach Campbell got that chance when Leesburg signed him to be the next head coach of The Yellow Jackets. The Yellow Jackets were used to success at this time. The team was in love with coach Thomas, and when he transferred many players weren't interested in staying. "I got to the school and the first day of practice I look around and said…. Where are all my players?" Looking back on it coach Campbell laughed when I asked him his thoughts of that first practice. "I was scared to death man, we show up and the first thing I take on is a group of Junior Varsity Players while all the talent we had weren't exactly interested in a rebuild." For a first time head coach to head into an uncertain first season was difficult. However Coach Campbell was up to the challenge and soon players would begin to believe in his philosophy's and coaching style.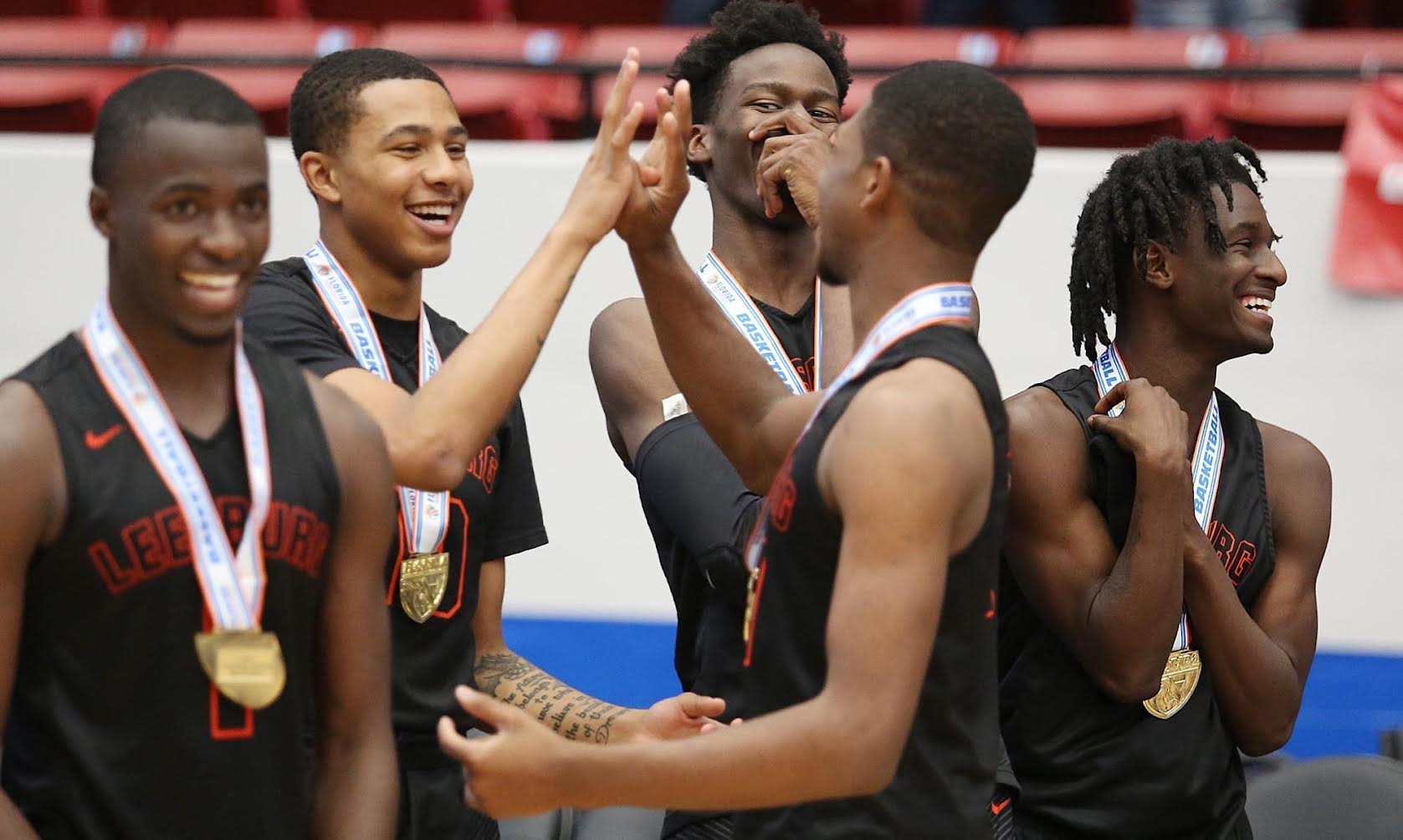 The Kerwiken Morpas Story
One story coach Campbell was proud about was Kerwiken Morpas. Morpas was a freshman player. He may not have been the most experienced but his wisdom was beyond his young years. When Campbell first came in to take the job many players abandoned the program. It was one of the most difficult things Campbell had to deal with in his coaching career. How do you get a bunch of Junior Varsity players up to speed to play Varsity? Morpas was one who stuck with the program the entire way. He never gave up and saw the potential in Campbell. He always listened to coach Campbell.
Always a student of the game was Morpas. He showed up to practice every day and made the people around him better. Morpas wound up becoming a leader of the Leesburg Yellow Jackets through the years. He never gave up on coach Campbell and Coach Campbell never gave up on his boys. It was this early success that had Campbell believing this was a place to stay for the long haul. Campbell wasn't sure how the first few years were going to end up but he fell in love with Leesburg and the surrounding area.
I Fell In Love With The Community
As time went on Coach Campbell couldn't resist the area. He found a city with great history, passion and the strength to endure through the hardships and building blocks that have defined the area. In many ways building blocks are the foundation to any team and coach Campbell certainly knows about that. "I let my kids know they have to sacrifice in order to be successful. I wanted to show my kids that there was more to the world than just Leesburg and Lake County." So Campbell took his kids to many basketball camps around the USA and showed them that basketball is played at a high level all over the country. "We wanted our kids to know that Basketball is a worldwide sport shared by everyone and the kids began to understand that."
The Pinnacle of Coach Campbells Career
Every coach has a certain point in their careers where they reach the ultimate goal of winning a championship. Over five years coach Campbell had earned the respect of his players and the community. They all believed in him. In turn Coach Campbell and his fantastic team of coaches and players rewarded the town of Leesburg with a state championship run in 2016 and 2017. Back to back titles for the first time in school history. Those years were defined by teams that believed in the system. They stuck together as a team and ultimately the success that followed was a direct result of family.
Winning The State Championship Meant Everything!
Asked what it meant to win a state championship Campbell said "That moment with those boys and that team mean absolutely everything." He went on to say "I was always told my entire life that if you work hard enough that you can achieve anything you put your mind to. 1300 Schools start the year with that same mindset but to be one of only seven to do it and one of the very few to ever do it back to back was something I will never forget." Keon Ellis was part of those championship teams and was one of Campbell's favorite players to coach. Ellis is also one of the most successful athletes to ever come through the program.
Keon Ellis Plays for The Sacramento Kings
Keon Ellis was one of the players who were able to go above and beyond for the Yellow Jackets. Ellis played like a future NBA Star and every time he took the court you knew something special would happen. Coach Campbell just beamed with pride even talking about coaching this young player. "Ellis was special, he really was,  you don't get many like him, he was one of the purest finest athletes I ever had the privilege coaching." Life for Ellis wasn't easy but life for the 2016 and 2017 Yellow Jackets was not an easy road either. They would become closer family than they ever could have imagined.
Keon Ellis was Homeless and Cordrayius Graham house burnt down
The 2017 Yellow Jackets had a lot of story lines. Perhaps nothing greater than a team coming together as a literal family. During the course of the season Keon Ellis was actually homeless for a while. All the while he never gave up on his dream of one day making things better for himself and his family. Meanwhile Cordrayius Graham another standout player had his house burn down. This group of players could have been brought down by this but if anything it made them stronger. They never lost hope. They believed, coach Campbell believed in them and through it all Leesburg fought and stung their way through the competition as they won the State Championship.
A Coach Committed To His Program
Coach Campbell gets job offers every year, as do most coaches who are this successful. However his commitment to Leesburg is one of love and passion for the area. He credited Principal Michael Randolph for being a god send to the school. "Randolph and his willingness to have athletics be successful is massive. "Principal Randolph believes in the sports programs and gives us the tools to be successful." Coach Campbell also praised athletic director Spencer Hey "He has done an amazing job and keeps everyone firmly planted on the ground. He gets the most out of our programs." To have the support through whatever your going through is so important and Leesburg has been getting more support the last few years which is huge for the school.
A Gym With A Ton Of History!
This will be the final season Leesburg Plays on the historic nearly 50 year old court. The Gym has been around since about 1980 right after the first championship team set the model of success in 1977. As coach Campbell, Spencer Hey and I stood on the court we couldn't help but relish in all the historic players to come through and play on the old surface. From Tre Mann who plays for The Oklahoma City Thunder to Keon Ellis who plays for The Kings and all the championship teams that graced the courts.
Not just the boys programs but the girls programs as well, including some very talented Volleyball teams played on this surface over the years. Leesburg Athletic Director Spencer Hey told me there are plans to preserve parts of the court including the historic center court logo and potentially the baselines. "Its a much needed facelift for this gym and it's been a long time coming. We have new banners, new sound systems and new paint that will brighten up the facility.
Looking toward the future
Leesburg will have opportunities to win championships again. It may not be right away, but the school and the recourses they are working on is a constant evolution. Much like the evolution of this area over time the programs will continue to see change and growth. Leesburg went from a quiet community to a booming population in just over 25 years. We have come a long way since the year 1968 since both high schools integrated. Leesburg is now one of the most diverse schools in the area. Leesburg has shown us over the years that anything is possible. This city and school have endured time. In many ways the school is a time capsule and one that we should embrace. The school and its history will continue to evolve. What that future looks like will be written one day at a time. But the future couldn't be any brighter with what's to come in 2023!
Photos Provided By
Leesburg Facebook Page
Coach Sean Campbell Twitter Page
Leesburg Twitter Page
Kyle Coppola
Spencer Hey
Leesburg Public Library
Leesburg Historical Society
Lady Lake Historical Society
Kyle Coppola was born in Newton, Massachusetts and received his Bachelor of Fine Arts in Communications from Curry College in 2016. After traveling to Florida on a family vacation, he decided he could not get enough of the warm weather and made the move from snowy Massachusetts to central Florida 8 years ago.
For the last decade Kyle has gained valuable experience in social media content creation, marketing and sales, writing, video production, sports announcing and even broadcasting for local radio stations, such as FM 102.9 in The Villages and FM 91.5 in Massachusetts. Every year he volunteers at The Villages Charter High School as a play-by-play sports announcer for the football games as well as a public address announcer for the basketball games, including the annual Battle at The Villages Tournament.
Outside the office Kyle is a husband and father to two beautiful girls along with their cat. In his spare time he likes to spend time with his family, travel, play golf and swim. He is also a huge sports junkie and even bigger motorsports fan and loves to attend racing events when he can.
Share This Story!