Leesburg Mom Turns Kids' Adventures into Top New Release Children's Book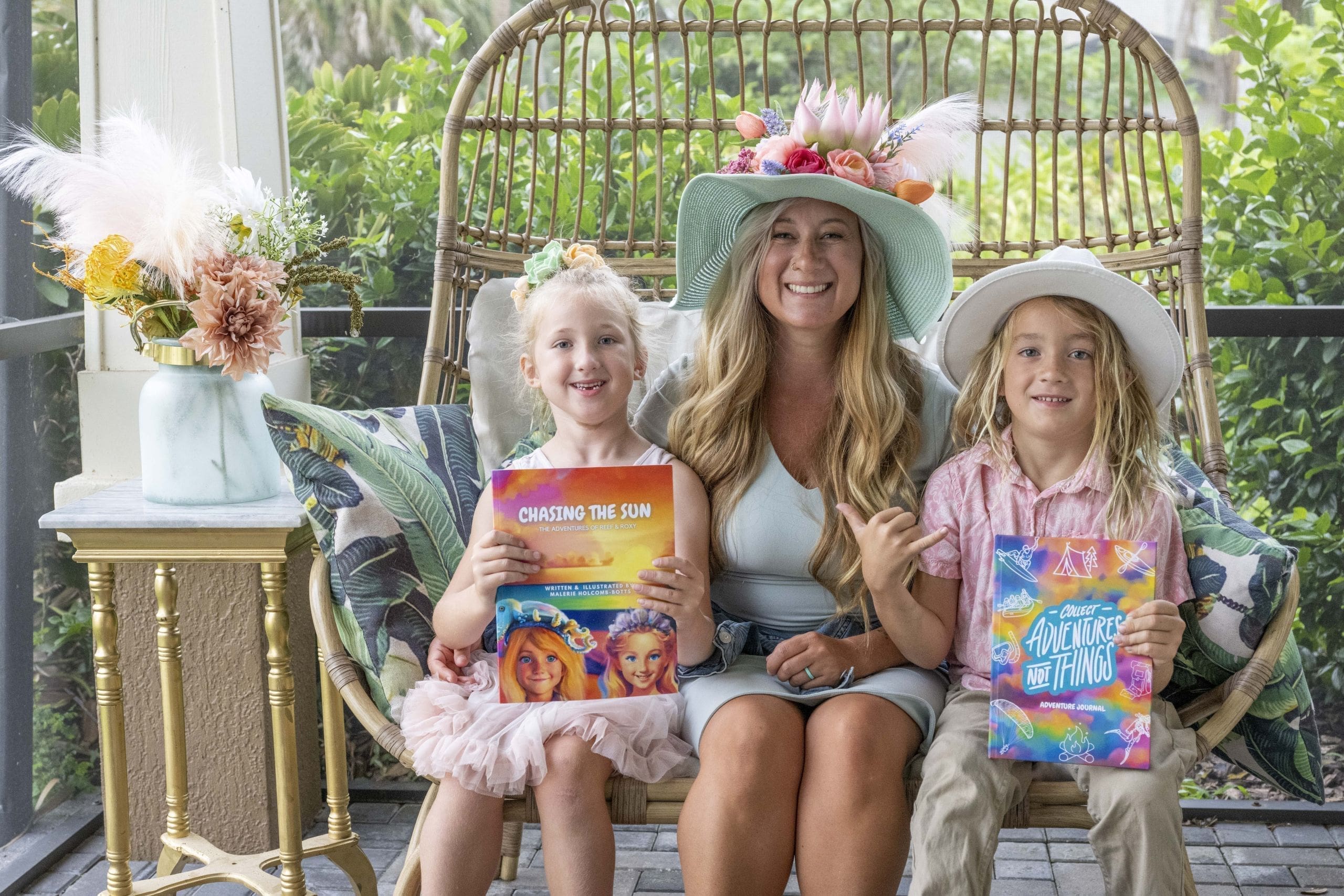 Leesburg Mom Turns Kids' Adventures into Top New Release Children's Book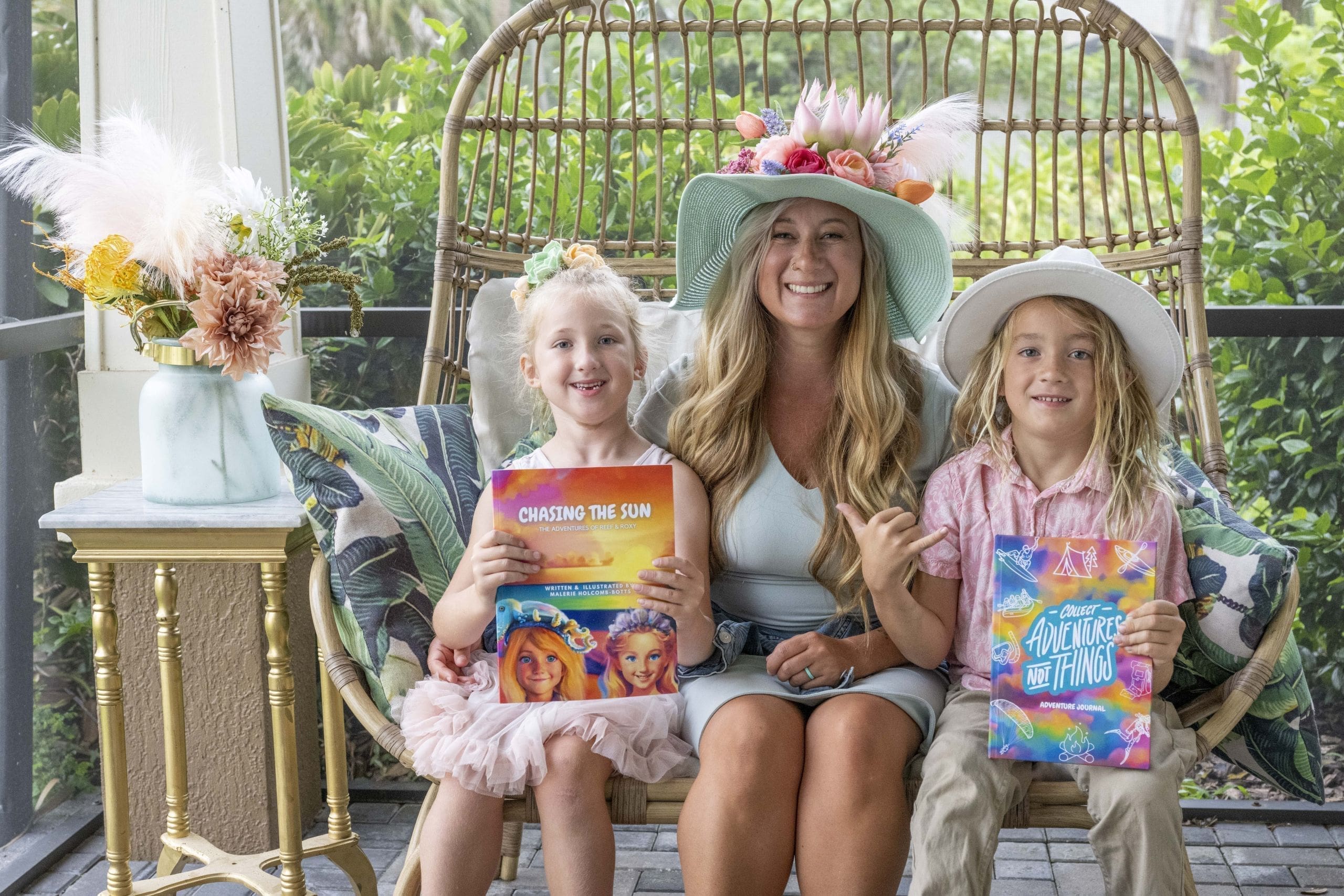 Local Leesburg mother of two, Malerie Holcomb-Botts, has recently achieved her lifelong dream of becoming a published author with the release of her new book based on her children's adventures, "Chasing the Sun: The Adventures of Reef and Roxy." The book captures the whimsical journeys of her two children, 7-year-old Reef and 6-year-old Roxy, as they explore the world around them.
"The goal of the book is to inspire kids to get outside and find an adventure," Malerie says. "It doesn't have to be a big adventure. It can be something as simple as exploring their own back yard."
Malerie's journey began when she worked as a nanny in California and Hawaii. She loved playing and taking care of the kids, but life demanded her to "grow up" and find a more sustainable career. While living in Hawaii, she met her husband and opened her own event planning company. It led to her opening her own cakerie as well, and she has become known for her artistic baked goods and cakes.
Now she can add the title "author" to her long list of talents.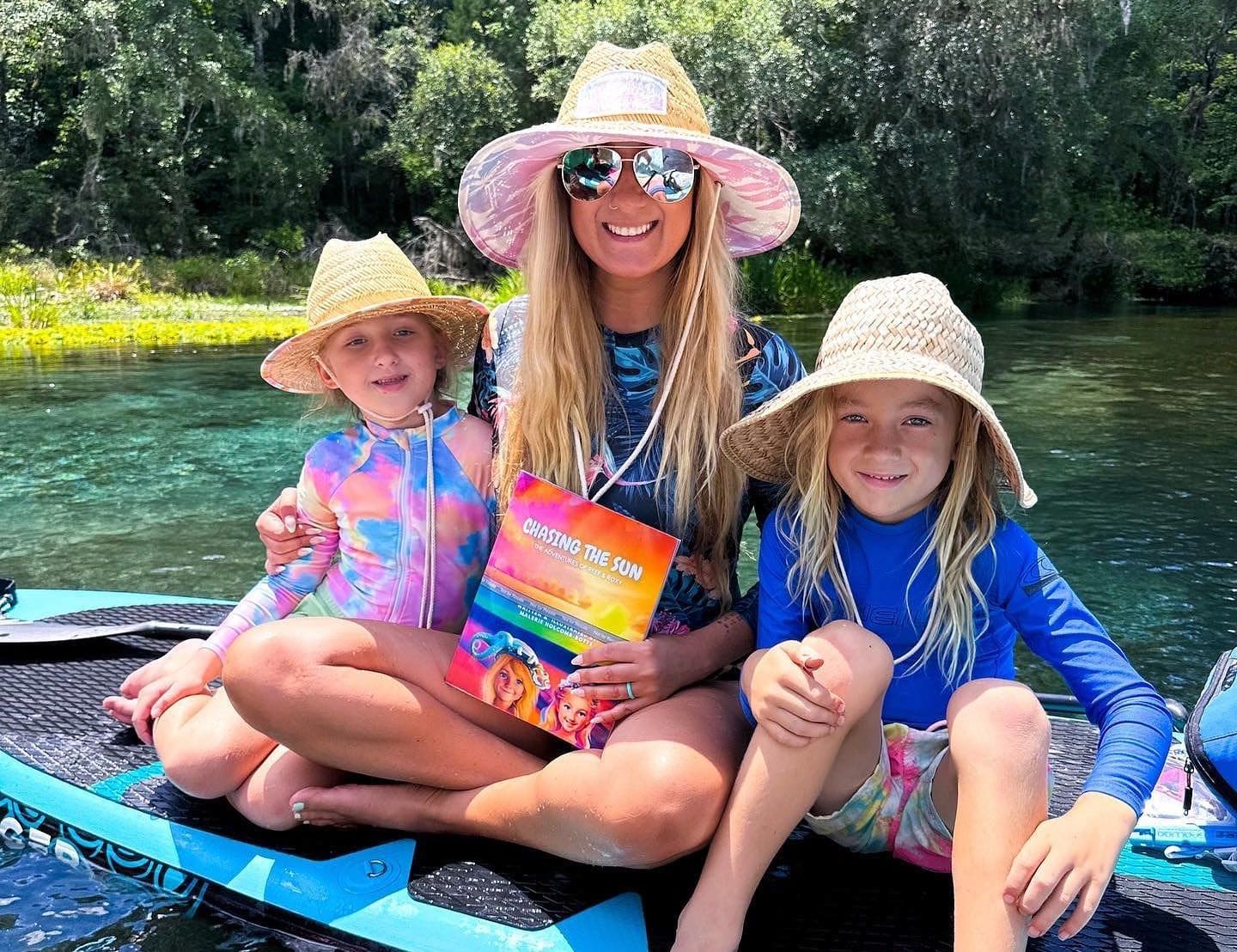 Malerie had her two kids back to back, and decided to take a break from work to raise them. During one of their outings, her son, Reef, curiously asked, "Where does the sun go?" This innocent question sparked a delightful idea in Malerie's mind. She realized that in Hawaii, one can witness both the sunrise and sunset in a single day, which she thought would make a great start for the story.
Over the past year, Malerie diligently worked to bring her vision to life. She utilized her creative skills to craft digital illustrations for the book. Juggling her responsibilities as a mother and a professional event planner and cake decorator, Malerie managed to find the time and dedication needed to complete her project.
"I published through Amazon and was so excited when the proof came in," Malerie says. "It was my dream coming true."
Within the first two weeks, "Chasing the Sun: The Adventures of Reef and Roxy" hit #4 on the top new releases in the children's books category.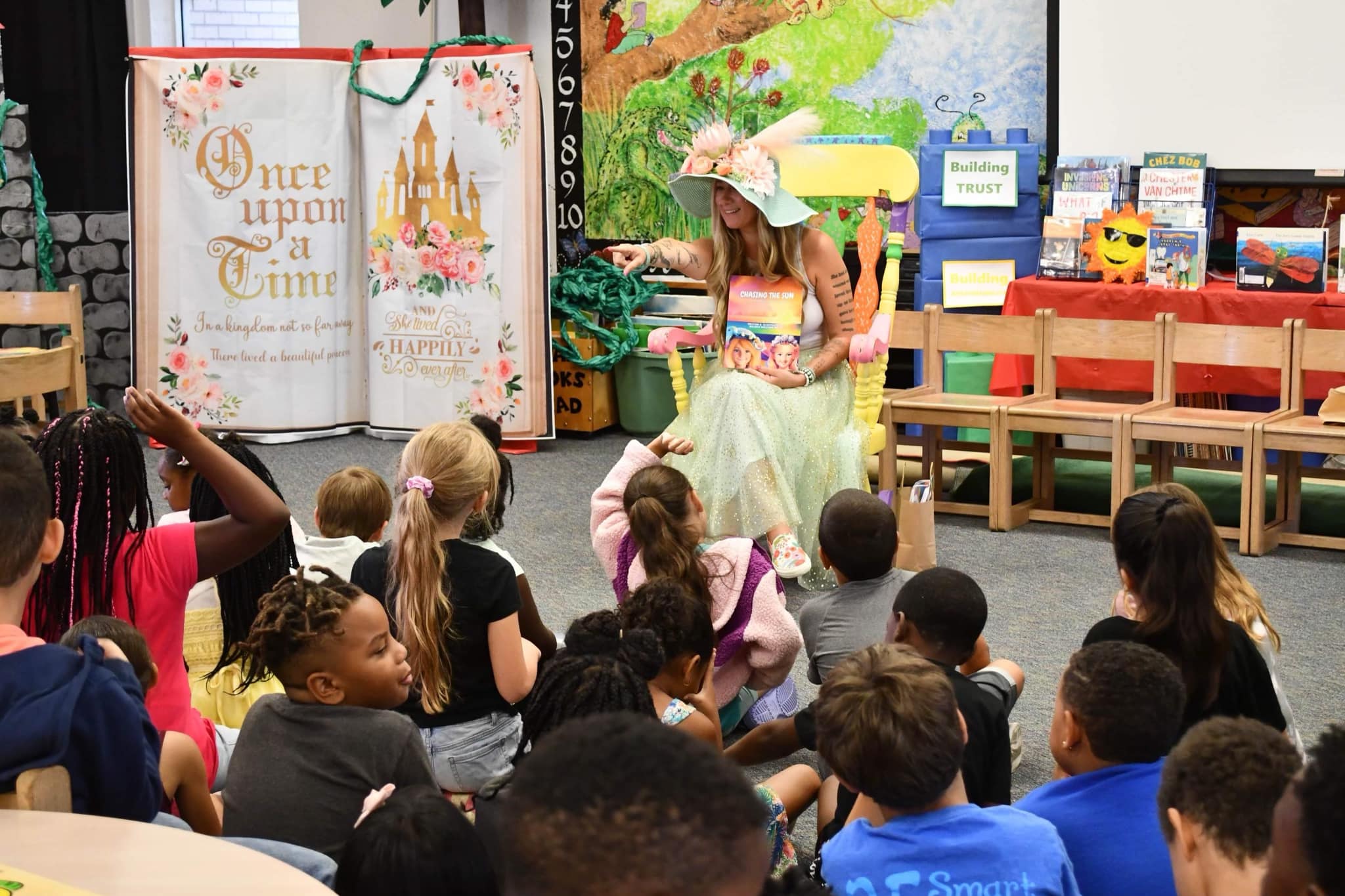 The local community has warmly embraced Malerie's book, and she has been invited to read her story at several local schools. She also has reading events planned this summer as she and her kids hit the road for an adventure of their own.
Malerie's passion for storytelling has also influenced Reef, who has already authored four books of his own. Impressed by his talent, Malerie reached out to a publisher to explore the possibility of getting Reef's stories published as well.  She said Roxy loves to draw and is hoping to incorporate their talents into books in the future.
For more information, check out "Chasing the Sun: The Adventures of Reef and Roxy" or follow Malerie at  www.facebook.com/MalHolcomb.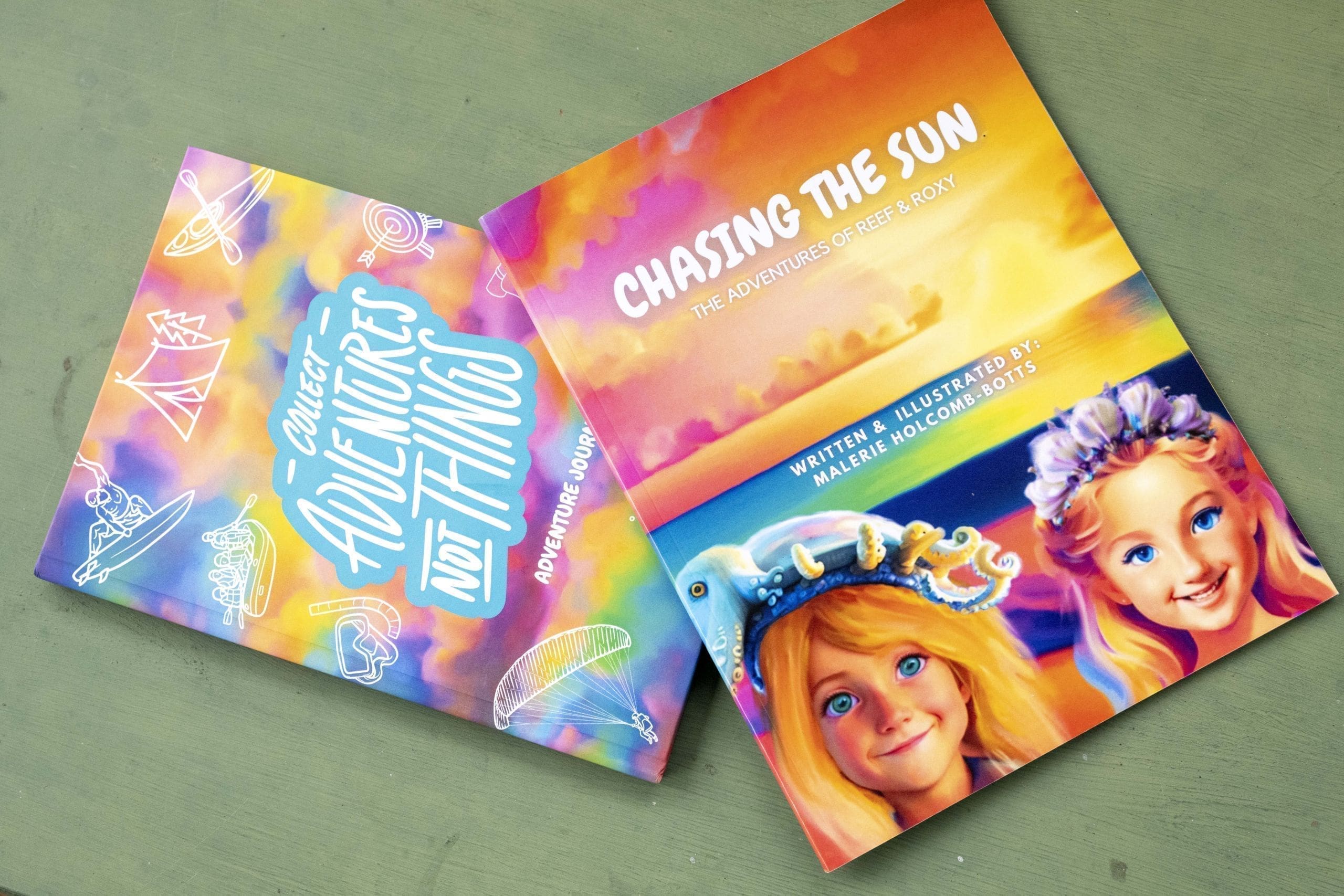 Originally from the small town of Berryville, Arkansas, Cindy has become a multimedia specialist in journalism, photography, videography and video editing.
She has a B.S. in Communications from the University of Central Arkansas and is a correspondent for The Daily Commercial, LakeFront TV and Beacon College's PBS talk show, "A World of Difference," where she received an Anthem Award and Telly Award.
When she isn't working, Cindy spends time with her husband, Ryan, and son, David, traveling and taking photos of landscapes and wildlife.
Share This Story!