Leesburg Soccer Dynamic Coaching Duo Prepares Team To Defend Title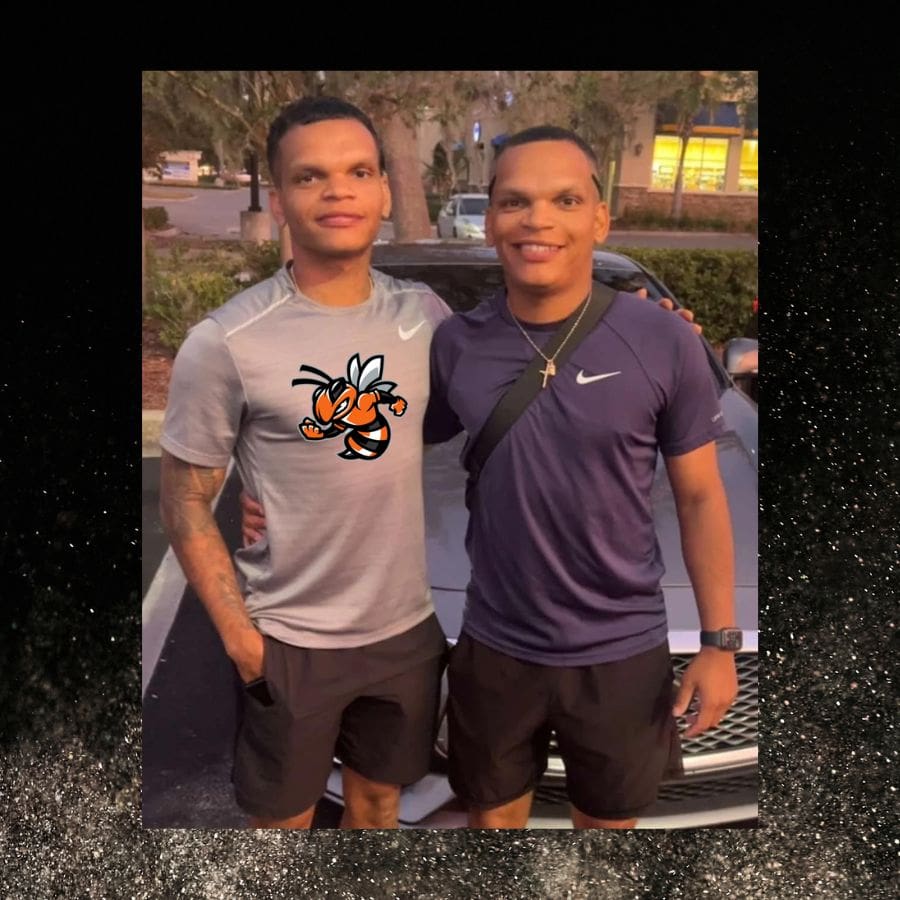 The anticipation of the 2023/2024 soccer season is in the air as Leesburg High prepares for something it has not done in over 10 years. Identical twins Coach Kenny and Coach Kevin Edwards, both graduates of Leesburg High, gear up to lead the soccer team into a new season as defending district champions for the first time since they graduated in 2014.
The Edwards twins, whose soccer journey began in childhood and reached a pinnacle during their high school years, played crucial roles in Leesburg's last championship run in 2014. Under Coach George Intveld's guidance, the Yellow Jackets achieved a remarkable record of 15-3-3, a season that still stands as the best in Leesburg Soccer history. Now, as coaches, Kenny and Kevin are entrusted with maintaining the team's winning legacy we will see if the team can repeat as district champions again.
While Kenny Edwards served in the Army for four years and is currently pursuing a nursing career, Coach Kevin Edwards chose a career in law enforcement. Kevin Edwards is known as Officer Edwards to many and works with The Leesburg Police Department. He not only contributes to community safety but he is also the Leesburg High School school resource officer. Officer Edwards also employs his soccer skills in the line of duty, showcasing agility and precision. If he is in pursuit of a suspect, the odds of that suspect fleeing are slim to none. You will not find many officers on the force as fast as Officer Edwards.
Coach Kevin Edwards is incredibly selfless. Coach Edwards has decided to donate his entire coaching paycheck back to Leesburg High School. This selfless act aims to fortify the soccer program, providing funds for soccer balls, jerseys, goal posts, nets, and other essential equipment. Coach Edwards sees this as a crucial step in ensuring the defending champions are well-equipped for the challenges ahead.
Community members have commended Coach Edwards not only for his coaching expertise but also for his dedication to giving back. By redirecting his paycheck to benefit the school and the soccer program, Coach Edwards hopes to instill valuable life lessons in the young athletes he coaches. He emphasizes that money is not the sole measure of success and aims to teach the importance of contributing to the community.
Coach Edwards's philanthropic efforts extend beyond coaching, as he has actively given back to the community since leaving high school. His actions set a positive example for the young athletes under his guidance, illustrating the impact of community engagement.
As Leesburg enters the new season as defending district champions under the leadership of the dynamic coaching duo, the community eagerly anticipates the team's continued success and the valuable lessons imparted by these dedicated coaches.
Kyle Coppola was born in Newton, Massachusetts and received his Bachelor of Fine Arts in Communications from Curry College in 2016. After traveling to Florida on a family vacation, he decided he could not get enough of the warm weather and made the move from snowy Massachusetts to central Florida 8 years ago.
For the last decade Kyle has gained valuable experience in social media content creation, marketing and sales, writing, video production, sports announcing and even broadcasting for local radio stations, such as FM 102.9 in The Villages and FM 91.5 in Massachusetts. Every year he volunteers at The Villages Charter High School as a play-by-play sports announcer for the football games as well as a public address announcer for the basketball games, including the annual Battle at The Villages Tournament.
Outside the office Kyle is a husband and father to two beautiful girls along with their cat. In his spare time he likes to spend time with his family, travel, play golf and swim. He is also a huge sports junkie and even bigger motorsports fan and loves to attend racing events when he can.
Share This Story!