Leesburg storefront windows filling up with local art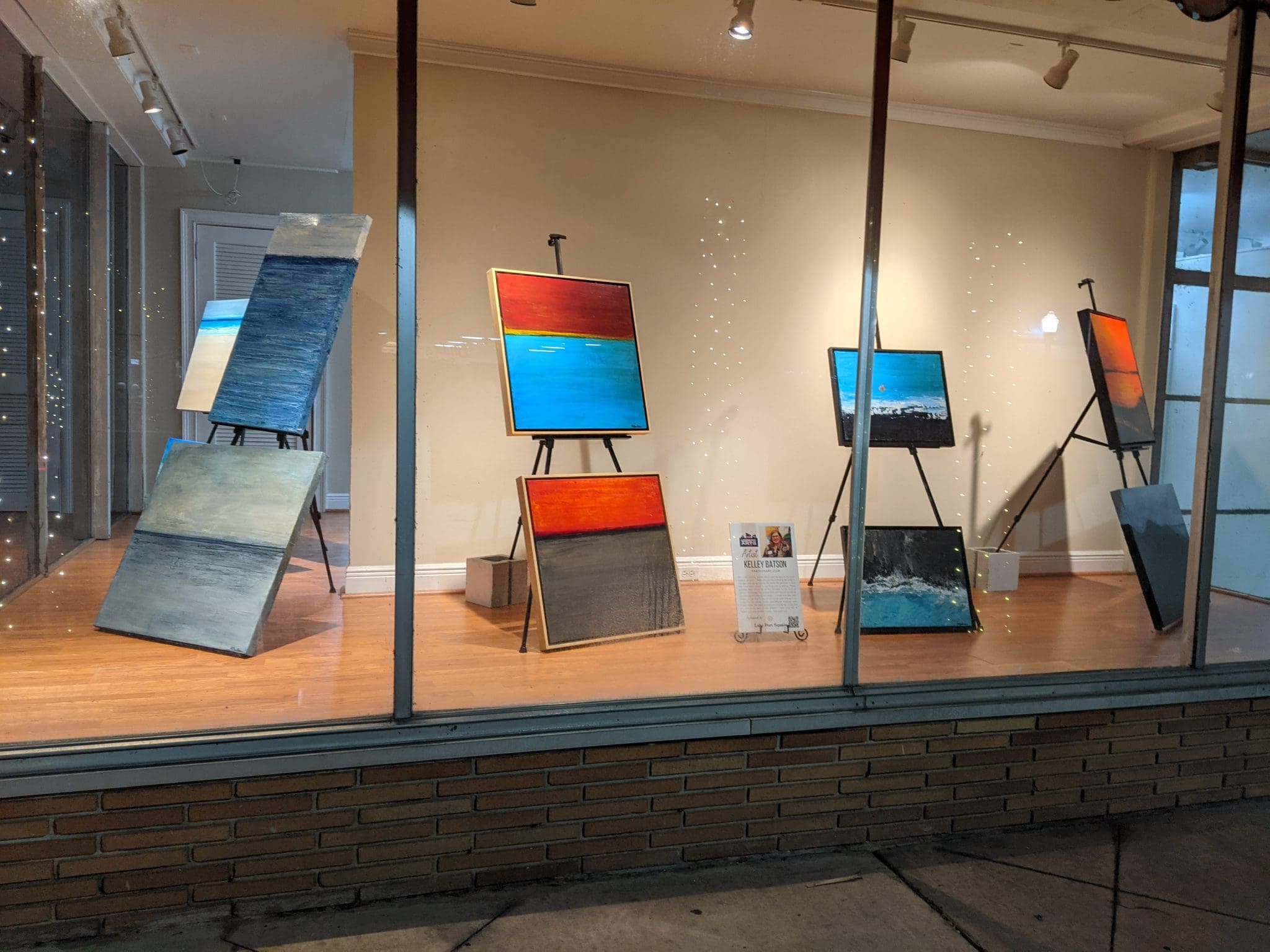 The Leesburg Center for the Arts (CFA) kickstarted a program last fall aimed at giving regional artists space to exhibit and bring attention to the potential of vacant buildings downtown.  The project, known as the Storefront Art Program, is now exhibiting its second group of artists.
Current exhibiting Artists:  Zach Hussein, Joanna Smitherman, Carl Scharwath, Michel Bergeron, Kelley Batson, Benjamin McKinney, and Katreena Tayong Markeci. Works on display have included a wide variety of mediums including photography, fluid painting, felting, pencil on paper, and graphic art.
"It means a lot to me, especially as a self taught artist to be given this platform because the biggest challenge of an artist today is really advertising and getting noticed. It is so encouraging to know as an artist, that I have this support through Leesburg Center for the Arts" says Katreena Tayong Markeci in a news release.
Artists who have participated have ranged from full time professional artists to high school students.  The exhibit will change out twice a year.  Artists using any medium and in any stage of their career may apply.
Zach Hussein, a local high school student and program participant, added in the release: "Being included as part of the storefront art exhibit is a really cool feeling, very gratifying to see your art that you shot down the street posted up on Main Street. This is the first time any of my art has ever been displayed, and it feels really good. "
Artists interested in the program may apply on the CFA website on the Call for Artists page www.leesburgsarts.com/call-for-artists.  All works submitted for display must be original.  No copies, reproductions, or mass produced items are accepted.  There is a rolling deadline and artist selection is ongoing.  There is no fee to apply.
The program is sponsored by Lake Port Square.  For information on Lake Port Square visit www.lakeportseniorliving.com
The Leesburg Center for the Arts is the creative hub for artists, creatives and dabblers in North Lake County of Florida. It strives to promote growth and vitality to the community by providing educational opportunities in the arts for all ages, providing cultural events for the community and providing a central location which attracts talented artists, artisans, musicians and appreciative audiences. To learn more about the art center or this project, call Maria Stefanovic at 352-365-0232, or email director@leesburgarts.com.
Images attached:
Artist Kelley Batson
Artwork Location 712 Main St. L