Liberty Christian Prep Lions To Play for Football Championship!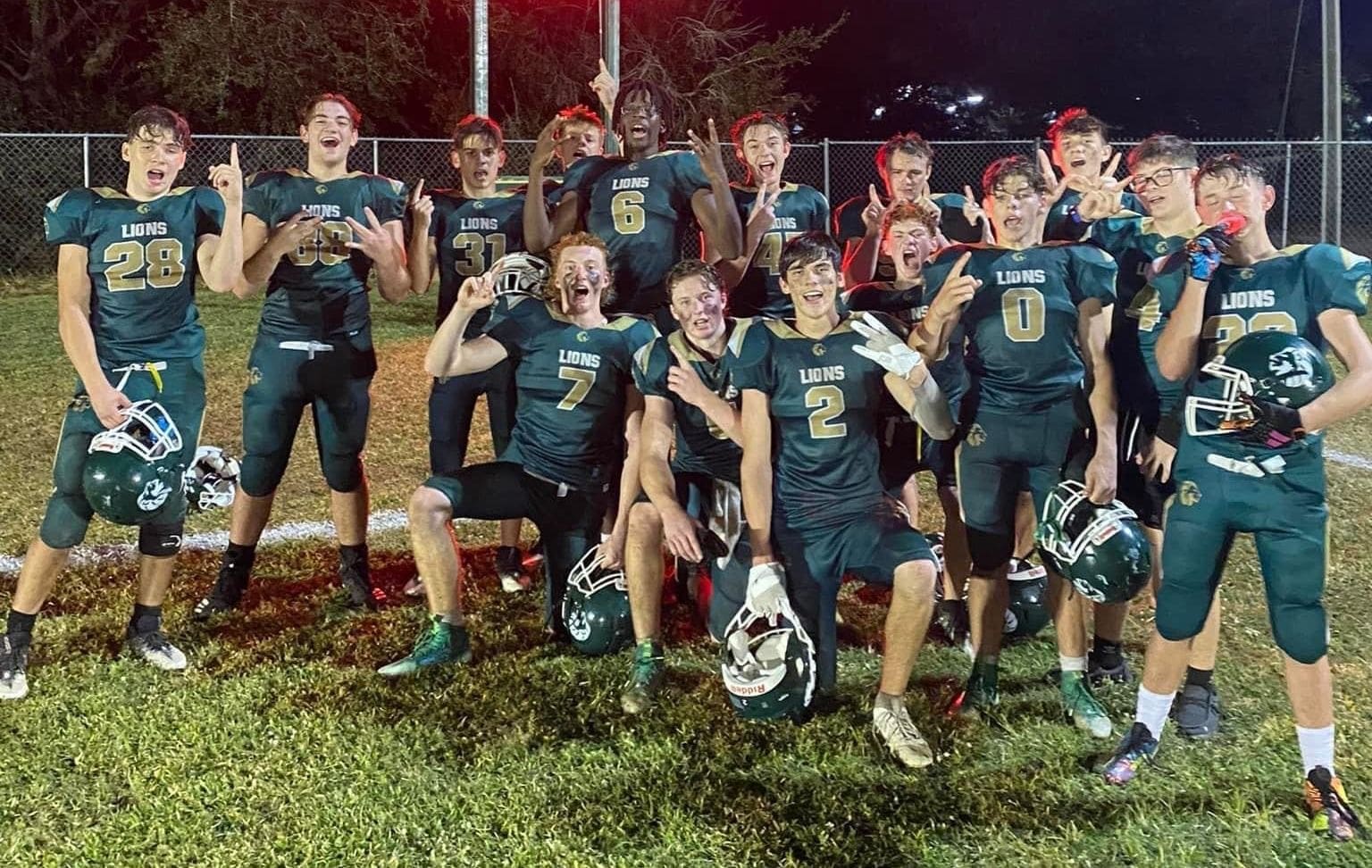 In a historic moment for Liberty Christian Prep, the Lions secured their spot in the SSAA 1A 8-Man Tackle Football Championship Game, marking the first time the school has reached such heights especially considering this is the teams first ever year! The Lions staged a thrilling comeback, overcoming Foundation Christian Academy with a final score of 50-36 to set up a championship clash against Geneva Classical Academy, on their home turf this upcoming Friday Night.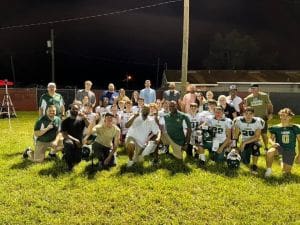 Head coach Chris Likely, visibly moved by the achievement, expressed gratitude for the support and guidance received throughout the season. "Words can't describe how I feel. At the beginning of the season I was excited and nervous at the same time. I thank God for coach Frank Scott and Cedric M Scott Sr. of Eustis High School for encouraging me. I held on to the words from coach Frank when he said "coaching is coaching." I went out with my other coaches and did just that." said coach Likely. Coach Likelys mentors were coach Frank Scott and Cedric M Scott Sr. of Eustis High School, emphasizing the transformative power of coaching.
Many do not know this, but coach Christopher Likely had to teach basic fundamentals of football. Almost the entire team had never played in an actual game of tackle football before. The kids had to learn what a go route was or how to block, pull, throw, catch and run effectively. For the first few months and weeks it was a challenge. The team would often get blown out by 40+ points during a single game. But the kids never quit and neither did coach Likely. Despite early setbacks, both the players and the coach remained resilient, drawing inspiration from biblical analogies such as David's triumph over lions and bears.
Coach Likely's dedication extended beyond the playbook, incorporating life lessons and the word of God into his coaching approach. He shared his motivational message with the team, drawing parallels between their season's challenges and the biblical battle of Ziklag, emphasizing that every obstacle faced was a step towards their ultimate goal. "The fact that I can teach the word of God in demonstrating where we are, was my drive to help them get better. Three weeks ago I told the boys how David defeated the lion, and the bear. That this was all a step for David to fight in the battle of Ziklag. That this season we were fighting lions and bears and that the playoffs were Ziklag! AND NOW WE ARE HERE!!" said coach Likely.
The journey from struggling in early games, where defeats often exceeded 40 points, to clinching a place in the championship game is a testament to the team's perseverance. The Lions, who initially struggled to even kick field goals, now boast a capable field goal kicker. The community rallied behind the team, with the belief that the team would push through all the adversity. They did just that.
In the semi-final game against Foundation Christian, quarterback Luke Watts showcased his prowess with six touchdowns and a total of 317 yards. On the defensive front, Noah Frerking's outstanding performance included two fumble recoveries, one of which was returned for a crucial touchdown.
Facing a 16-0 deficit at the start and trailing 30-20 at halftime, the Lions demonstrated resilience, pulling off a remarkable comeback in the final quarters. Liberty Christian Prep's football program, in its inaugural year, has been marked by numerous firsts, including the first touchdown in school history, scored by Luke Watts and a historic win against Oasis Christian on September 8, 2023 which would be the schools first and only victory until winning against FCA last Friday.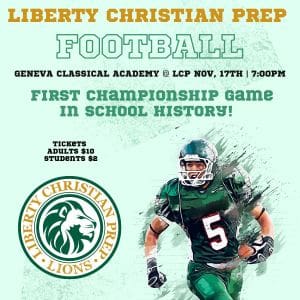 As Liberty Christian Prep prepares to compete for the championship, the community stands proud, recognizing the team's remarkable journey from its inception. Athletic director Dwayne Walker expressed immense pride in the team's accomplishments, calling the first season of LCP football "We are just so proud of them. We could not have hoped for a better first season for LCP football." said Dwayne Walker.
Regardless of the championship game's outcome, Liberty Christian Prep has already left an indelible mark as they have become the 14th High School in Lake & Sumter County to have a tackle football program. As the Lions gear up for the final game of the 2023 season, the community sends its best wishes, hoping they can secure a win in the championship game.
Kyle Coppola was born in Newton, Massachusetts and received his Bachelor of Fine Arts in Communications from Curry College in 2016. After traveling to Florida on a family vacation, he decided he could not get enough of the warm weather and made the move from snowy Massachusetts to central Florida 8 years ago.
For the last decade Kyle has gained valuable experience in social media content creation, marketing and sales, writing, video production, sports announcing and even broadcasting for local radio stations, such as FM 102.9 in The Villages and FM 91.5 in Massachusetts. Every year he volunteers at The Villages Charter High School as a play-by-play sports announcer for the football games as well as a public address announcer for the basketball games, including the annual Battle at The Villages Tournament.
Outside the office Kyle is a husband and father to two beautiful girls along with their cat. In his spare time he likes to spend time with his family, travel, play golf and swim. He is also a huge sports junkie and even bigger motorsports fan and loves to attend racing events when he can.
Share This Story!