Life Center for Women Receives $100,000 Donation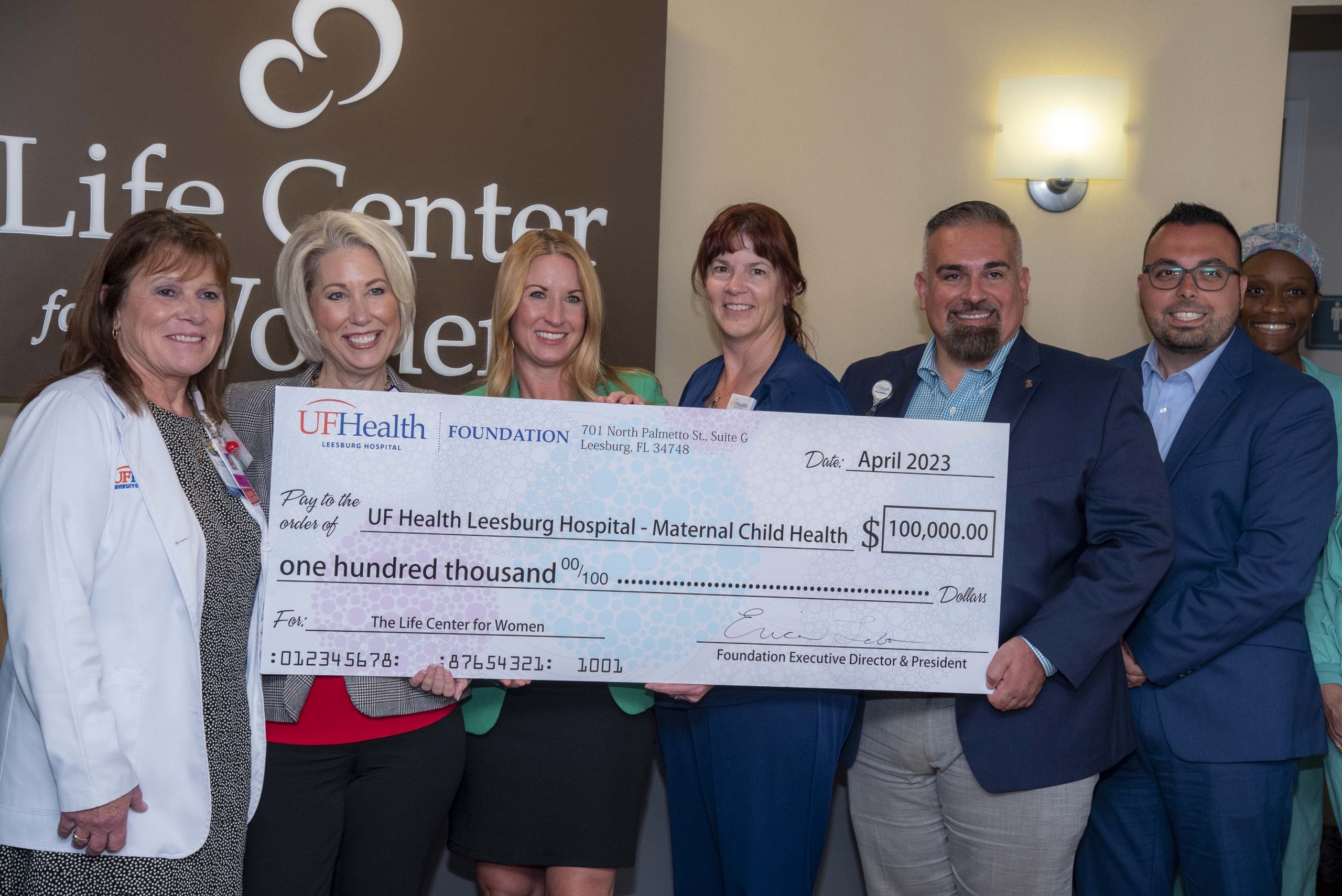 The Life Center for Women at UF Health Leesburg Hospital has received a generous donation of $100,000 from the hospital's Foundation. The funds were raised over the past three years through various events, including a clay shoot and a 5K, as well as philanthropic giving.
"I'm so thrilled when we have the opportunity to enhance both patient care and the hospital environment," said Heather Long, MSN, chief executive officer at UF Health Central Florida. "We look forward to using these funds to provide additional assistance and to improve the overall experience for our patients and their families."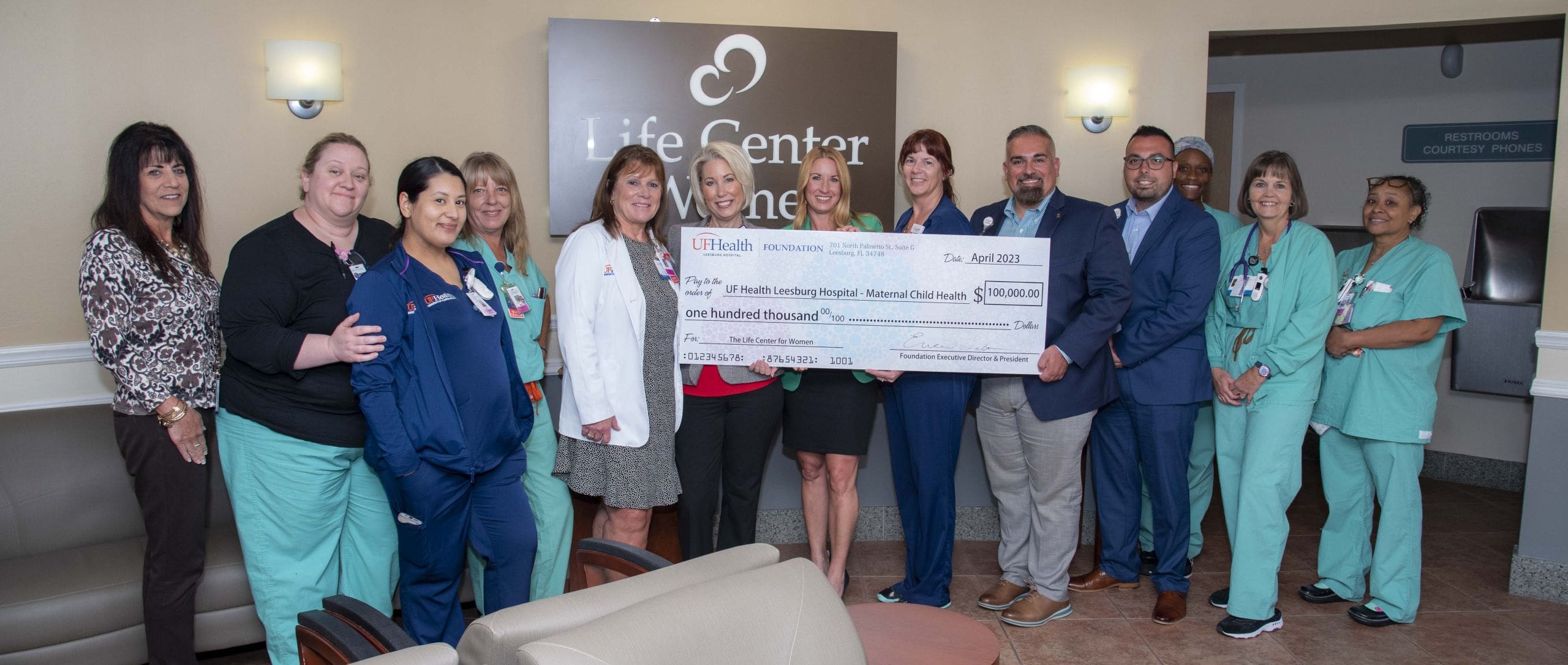 Some of the new equipment that will be purchased for the Maternal Child Health unit includes a Bili blanket to treat high bilirubin levels, a Neoblue Radiometer to determine the proper distance from bili lights to infant, and a cooling crib for fetal demise cases. Renovations to the nursery and surrounding area will also be done to make the unit more user-friendly for staff and visitors.
"The Bili blanket in particular will help us to be able to increase bonding time for our newborns and mothers. The blanket will allow freedom from the excessive use of bili lights," said Carol Nichols, director of Maternal Child Health at UF Health Leesburg Hospital. "Bonding in the first few days of life is so very important for the infant and the mother to meet vital milestones in development."
The donation will not only provide upgrades and new equipment but will also enable the Life Center for Women to offer more privacy to mothers and fathers of newborns in the unit.
"This will just make everything better for our patients and families who are bringing new life into the world at our Life Center for Women," said Erica Lebo, executive director and president of the UF Health Leesburg Hospital Foundation. "We are very excited!"
Originally from the small town of Berryville, Arkansas, Cindy has become a multimedia specialist in journalism, photography, videography and video editing.
She has a B.S. in Communications from the University of Central Arkansas and is a correspondent for The Daily Commercial, LakeFront TV and Beacon College's PBS talk show, "A World of Difference," where she received an Anthem Award and Telly Award.
When she isn't working, Cindy spends time with her husband, Ryan, and son, David, traveling and taking photos of landscapes and wildlife.
Share This Story!