Local artist and mom, Joanna Smitherman, makes a colorful impression.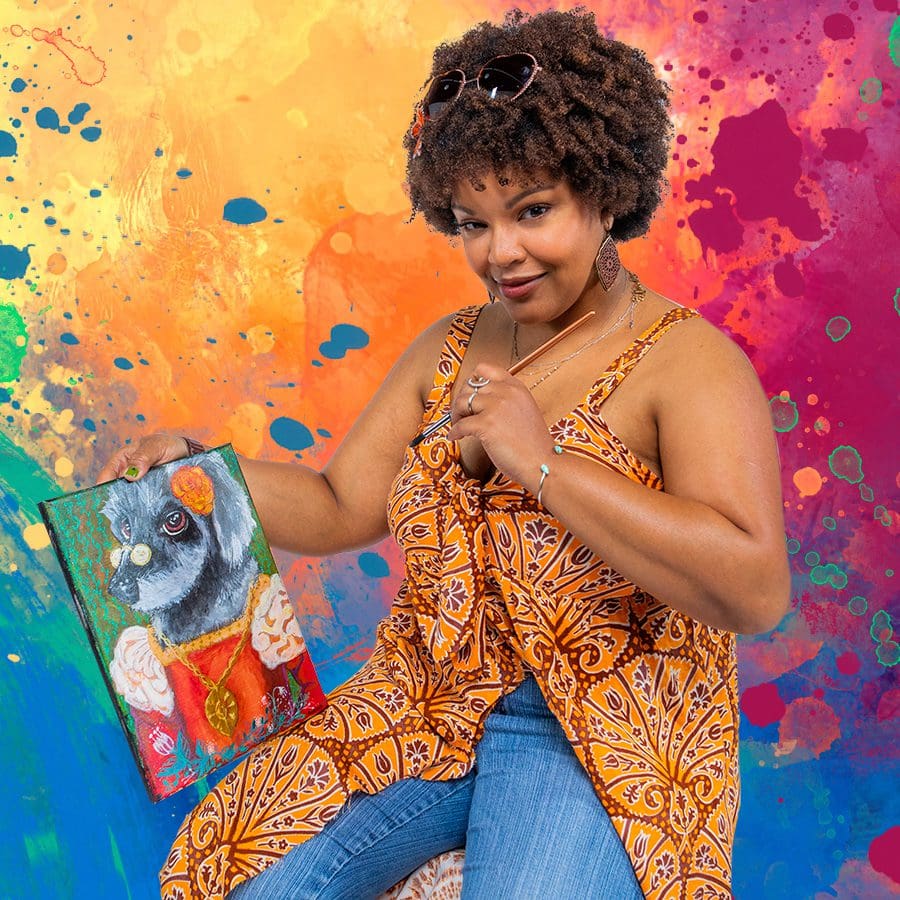 Local artist and mom, Joanna Smitherman, makes a colorful impression.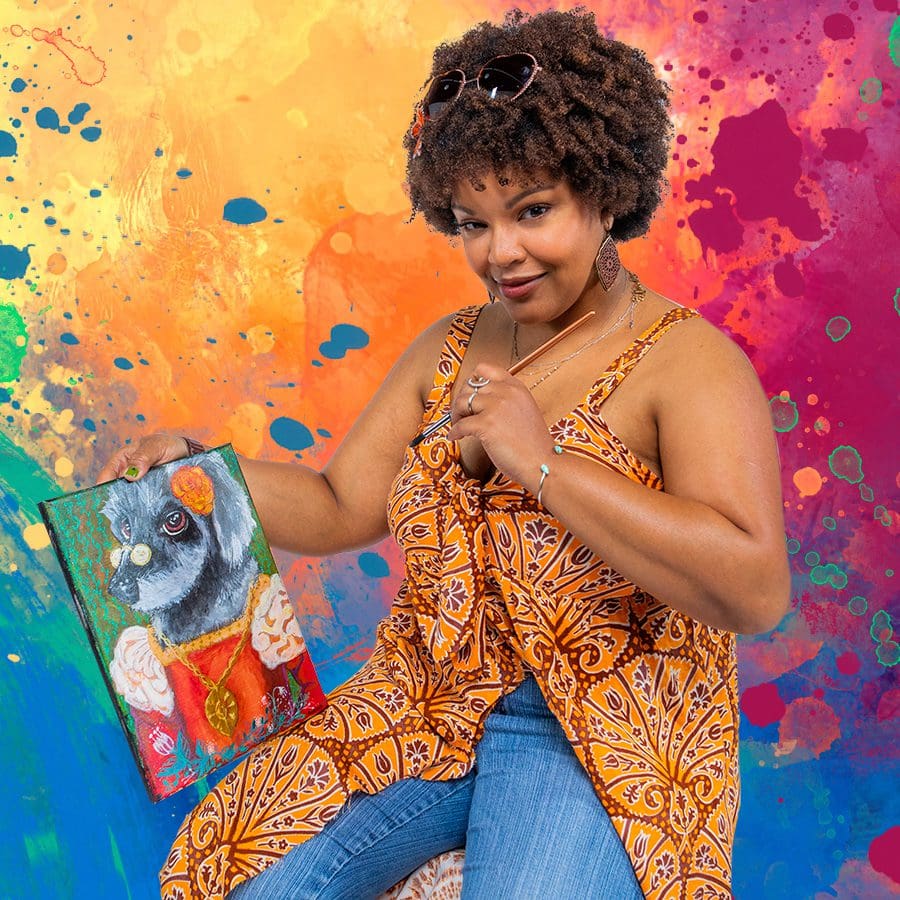 Art as Life
Many young women grow up hoping to leave their mark on the world. Joanna Smitherman is doing just that. Literally.
The local artist and illustrator who lives in Eustis and goes by the name GeekJojo, is known for her colorful interpretation of life.
The huge mural outside the food court entrance in the Lake Square Mall in Leesburg is her work, as is the mural in a doorway beside Mystic Ice Cream in downtown Leesburg. She's worked with the Leesburg Center for the Arts, and her paintings sell at art shows throughout Lake County.
Joanna was born near Chicago and grew up a "military brat," living in many states and overseas thanks to her father's Army service.
No matter where she lived, art has always been her "happy place." She started drawing and painting while in elementary school and entered her first art show at age 14.
"I wanted to do art for a living but thought a job in the tech world would be smart," says Joanna, who studied advertising and graphic design at Georgia Southwestern where she met her husband, Steven. They married in 2008 and moved to Eustis in 2012. 
Joanna combined her skills in art and technology by working for Radio Disney and Apple. She's currently a tech advisor for Apple and began illustrating children's books in 2015.
"I do illustrations as simple as board books for toddlers and graphic novels, which have comic book style imagery," she notes, adding that she's also currently working on her own children's book.
"I am very much a book person; I like to hold them in my hand and turn the pages," she says with a smile.
While Joanna often paints with acrylics on canvas, she specializes in watercolors. In addition to traditional watercolor paper, she also utilizes a watercolor digital pen.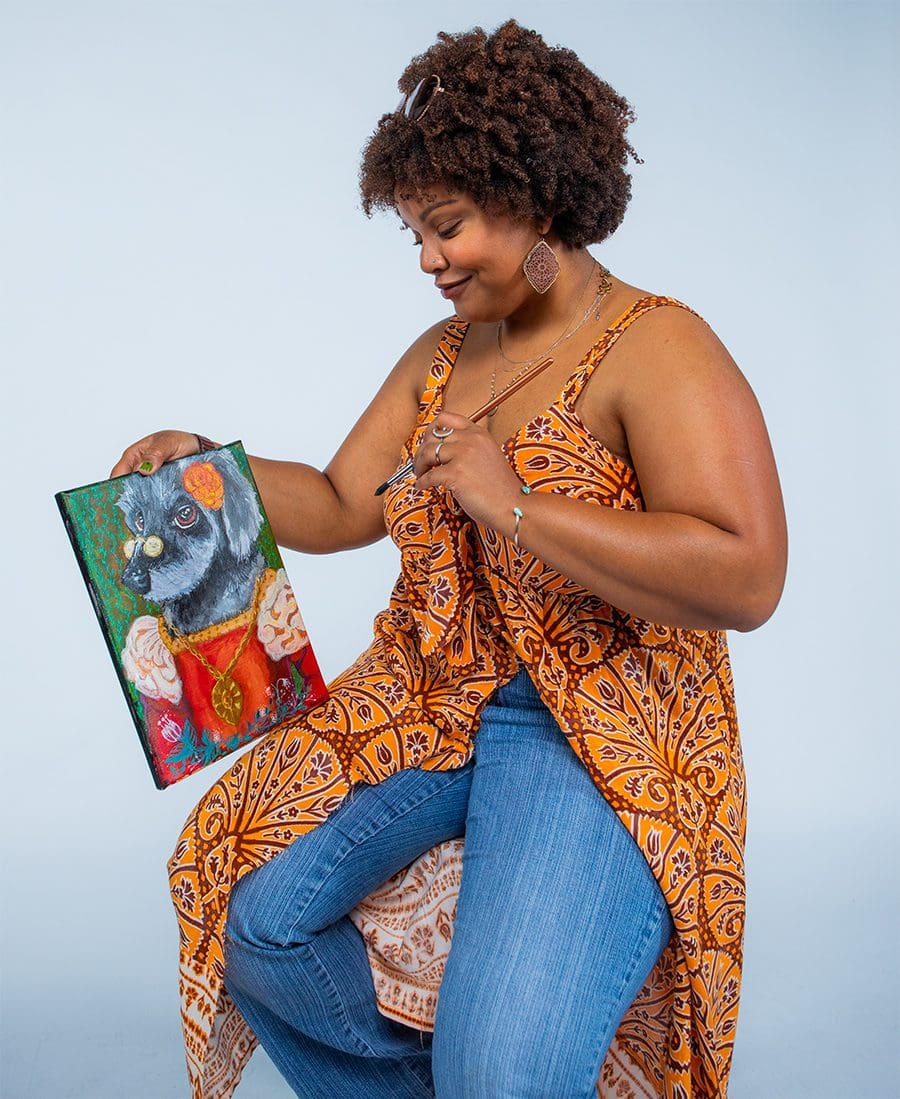 Joanna says her children Kaitlyn, 10, and William, 8, inspire her.
"They love what I do. I give them art-related gifts every birthday and do photo shoots for them of whatever they're into," she says, noting that this has ranged from Pokémon to Jurassic Park.
"We're also very into cosplay so I sew costumes for them," she adds. 
Joanna finds that being in a mixed-race marriage and having children who are half black and half white has influenced her art.
"A lot of my artwork concentrates on diversity because I want to make sure there's representation," she says. "Fortunately, we live in a world where there's more and more of this and I want to contribute to that." 
For more information, visit www.GeekJojo.com.