Local Celebs In Final Days of Practice For "DWTS" Competition This Weekend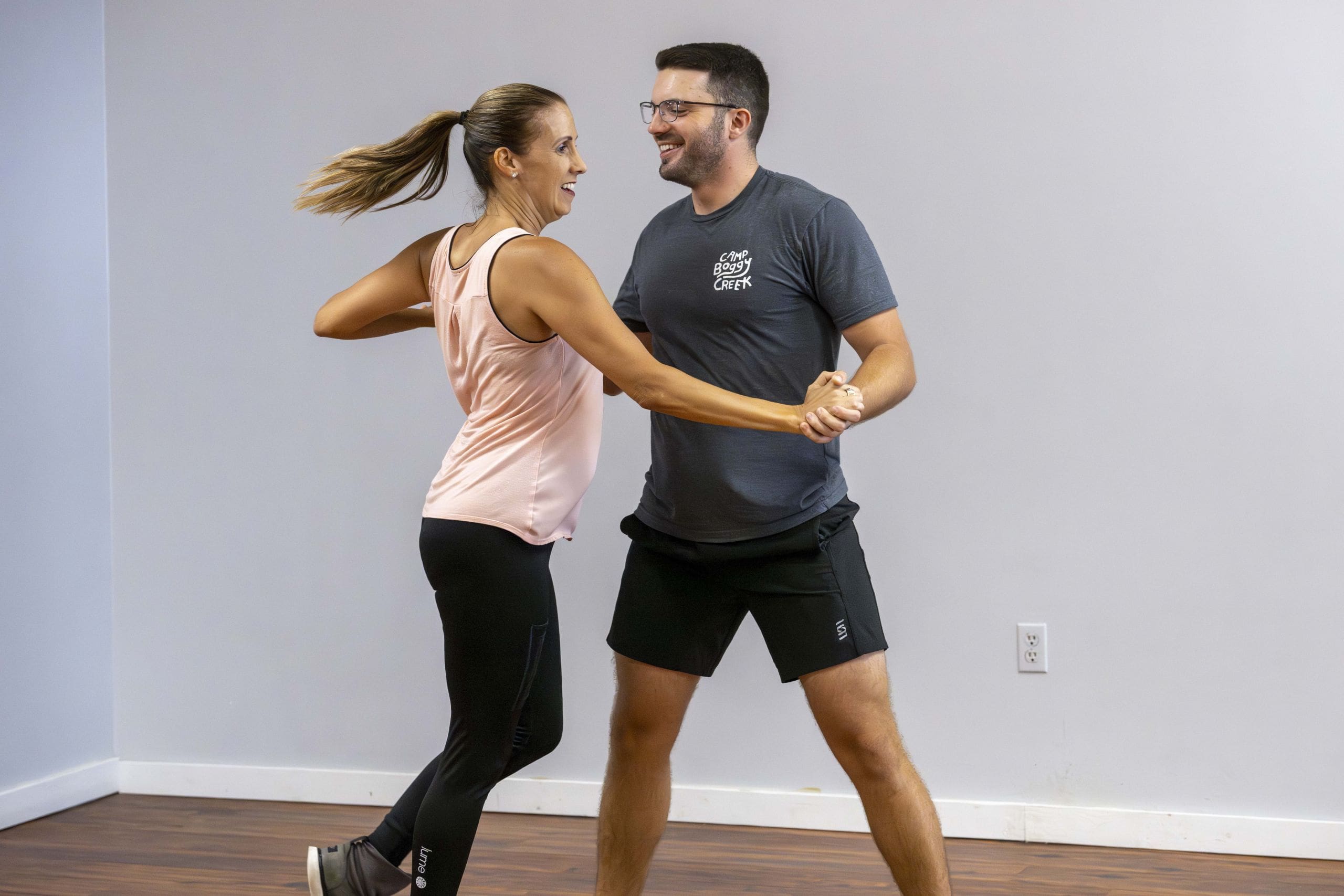 Local Celebs In Final Days of Practice For "DWTS" Competition This Weekend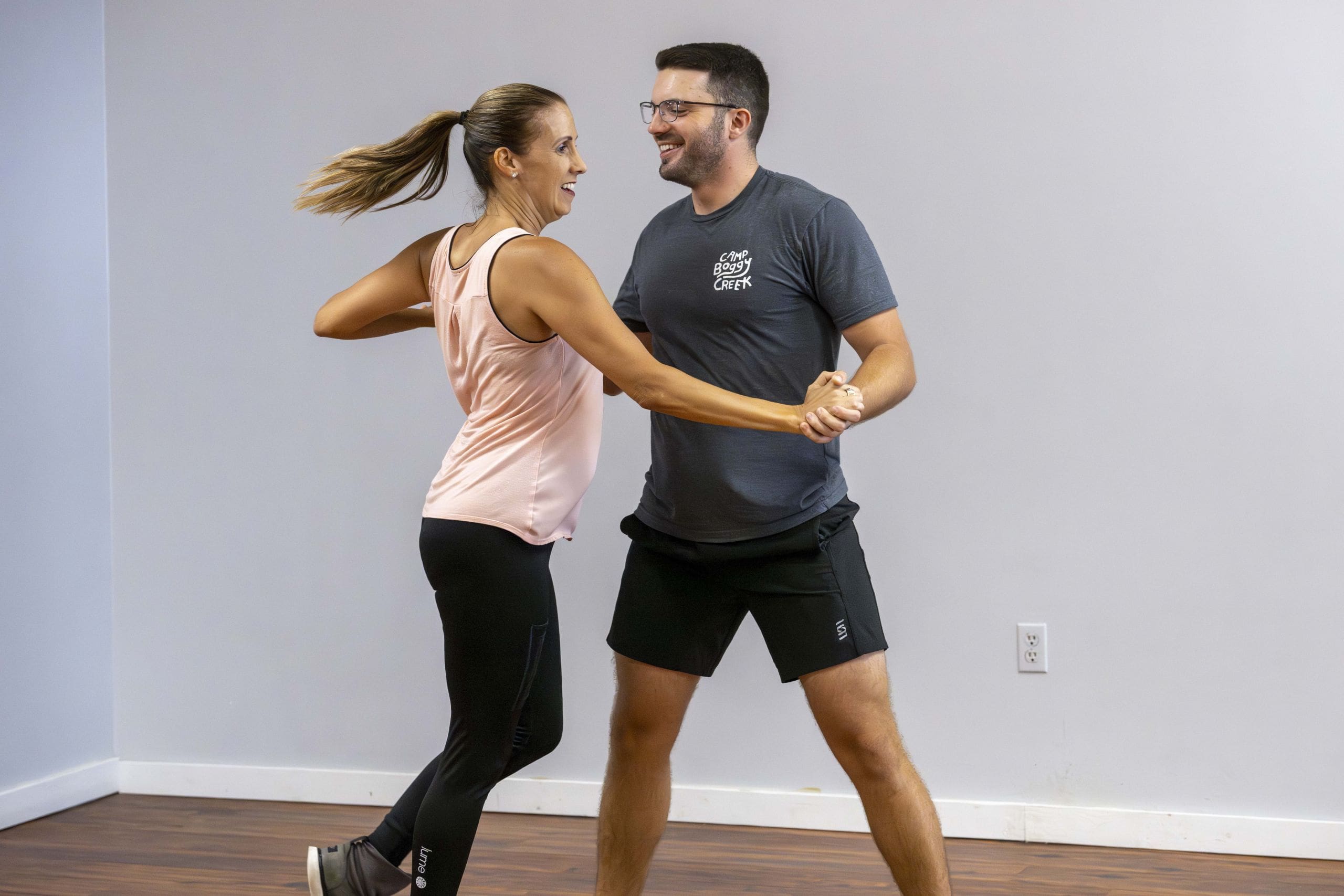 With only two more days before our six local celebrities hit the ballroom floor for the 17th annual Stepping Out for Education, last minute practices and dress rehearsals are sending excitement, mixed with a little bit of nerves, through the roof. This local version of "Dancing with the Stars" will take place Friday and Saturday evening at the Venetian Center in Leesburg.
Stepping into the spotlight, six esteemed local celebrities will grace the ballroom floor, captivating audiences with their incredible dance performances as they compete for the coveted mirror ball trophy. They are: Lindsey Blaise, President and CEO of Citizens First Bank; Erin Craig, President of Florida Operators and Controls; Amanda Nethero, Owner of New Heights Communication; Tyler Brandeburg, Brown & Brown Insurance, Lake County Schools; Willie Hawkins, Commissioner of the City of Eustis; and Al Minner, City Manager of the City of Leesburg.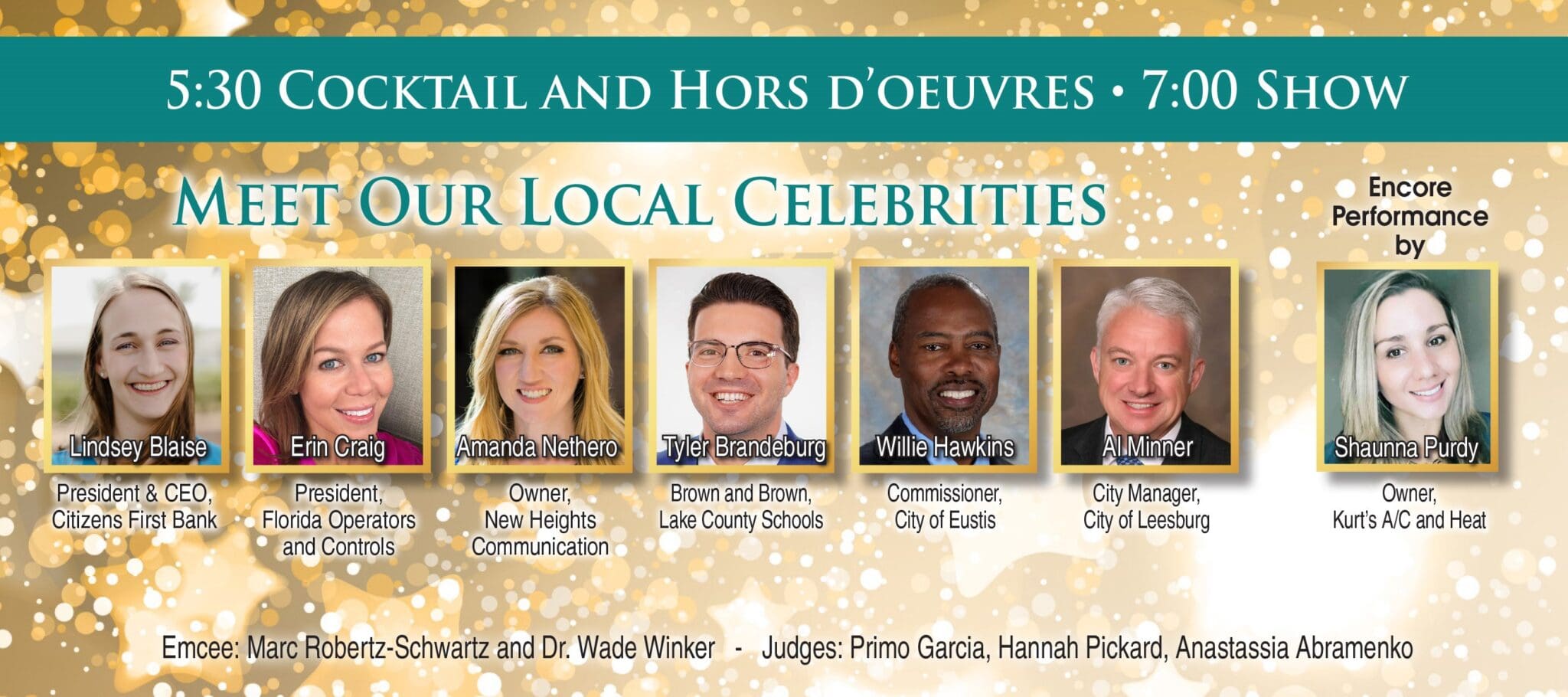 "I decided to compete because it's hard to say no to Carman and the Education Foundation, but also an incredible opportunity to step out of my comfort zone and raise money for our Lake County students," Tyler says. "It's been incredibly challenging, but I have an amazingly patient and talented partner in Lora Costantini, that makes my "skills" look passable. I am looking forward to taking our moves to the big stage this weekend and trying to win the whole thing!"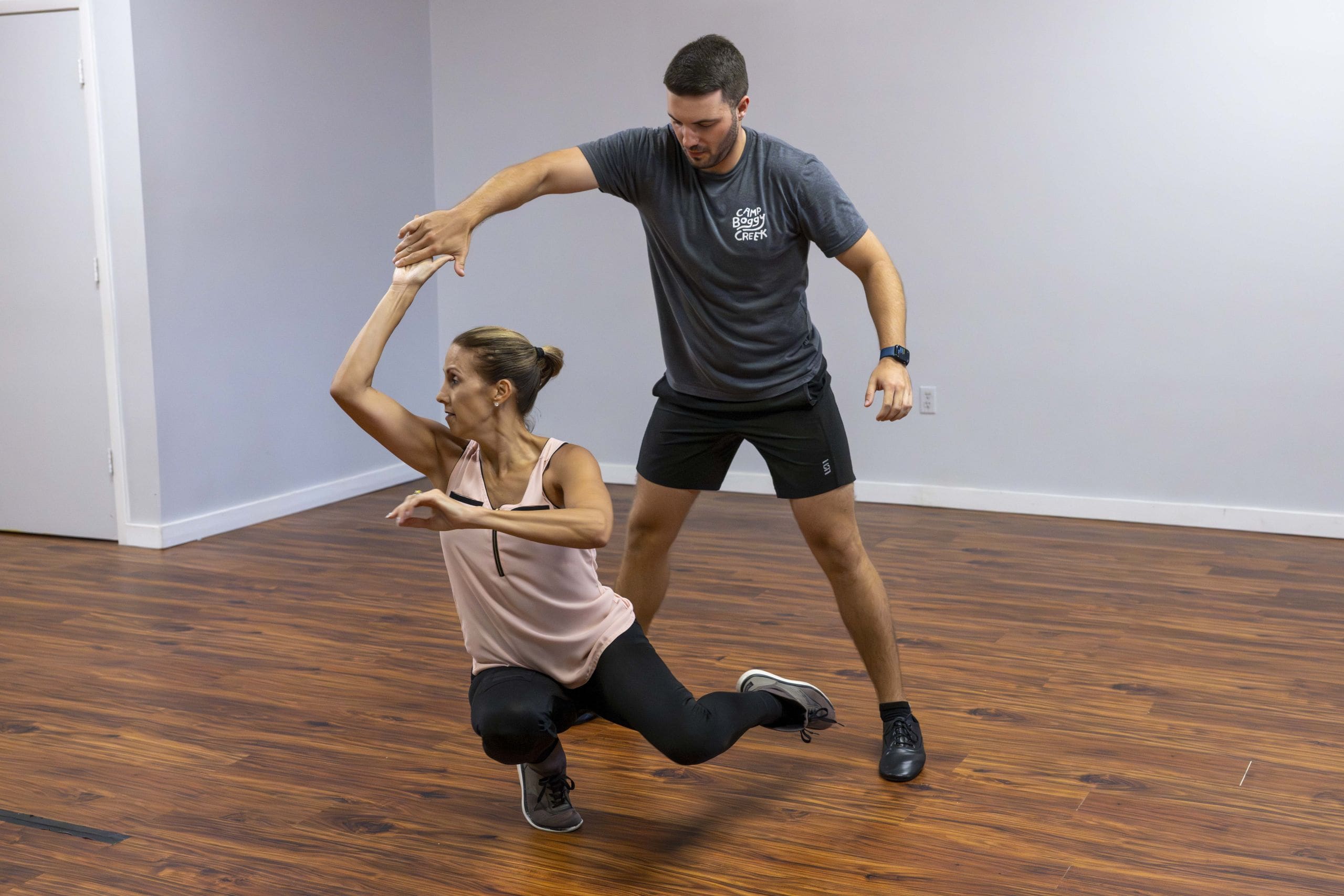 Each celebrity will perform two dances with their professional ballroom dance partner. They will offer the same performances both nights before a panel of judges will announce the winner.
Each night will also feature a performance by creative director and pro dancer, Eddie Rivera, who will transport attendees to the enchanting "Golden Age of Hollywood" with a mesmerizing Tribute performance. Joining him will the 2022 Mirror Ball winner, Shaunna Purdy.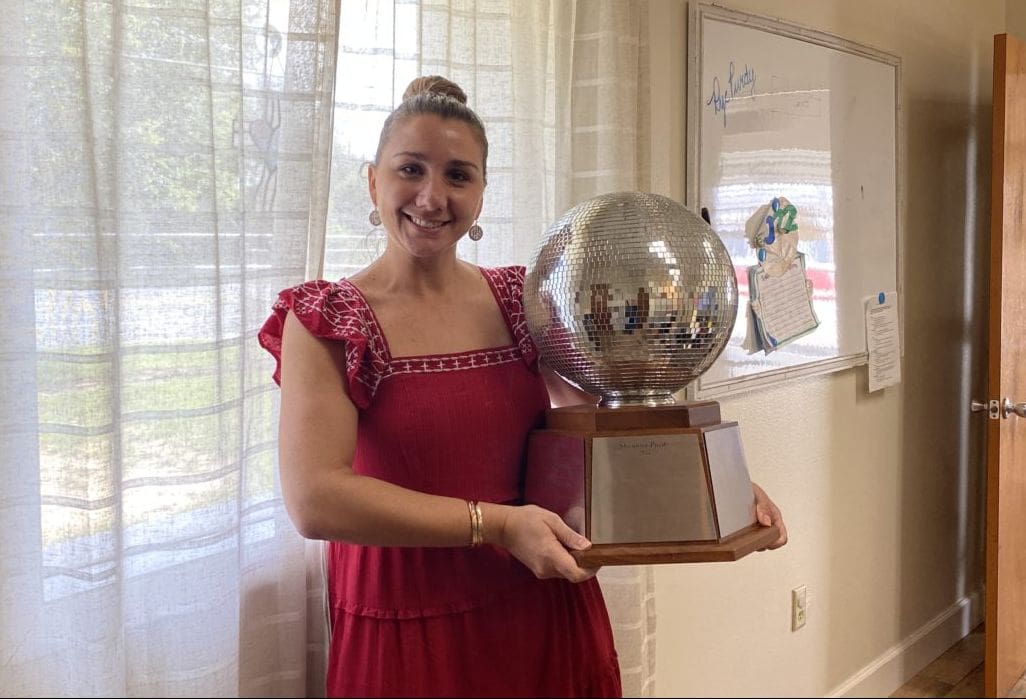 New this year, one celebrity will receive "The Influencer Award." The audience now has an additional opportunity to support their favorite local celebrity by voting for them to win this exclusive accolade. Each vote costs only $5 and can be purchased online.
While this event brings a whole lot of fun and laughs, the main goal is to raise money to support the Education Foundation of Lake County.
"All money raised at Stepping Out for Education is matched at 100% through a state matching grant," Executive Director Carman Cullen-Batt says. "Teacher retention is one of the greatest challenges facing education today and it has a measurable impact on student achievement. Every year, Lake County hires several hundred new teachers and retaining them is a top priority. The Education Foundation has prioritized Stepping Out  funds to support the district's new teacher mentoring program. A federal study indicates that 92% of first year teachers that have been assigned a mentor will come back to the classroom."
"The foundation wants to ensure that every child in Lake County has the very best teacher and that every great teacher will stay in our classrooms maintaining the stability and teacher and student relationships that lead to greater academic success."
Tickets for the Friday night event are still available online at https://edfoundationlake.com/events/stepping-out-for-education.
Originally from the small town of Berryville, Arkansas, Cindy has become a multimedia specialist in journalism, photography, videography and video editing.
She has a B.S. in Communications from the University of Central Arkansas and is a correspondent for The Daily Commercial, LakeFront TV and Beacon College's PBS talk show, "A World of Difference," where she received an Anthem Award and Telly Award.
When she isn't working, Cindy spends time with her husband, Ryan, and son, David, traveling and taking photos of landscapes and wildlife.
Share This Story!