Local couple eagerly shares passion for wine, craft beers, and fun with people whose names they are getting to know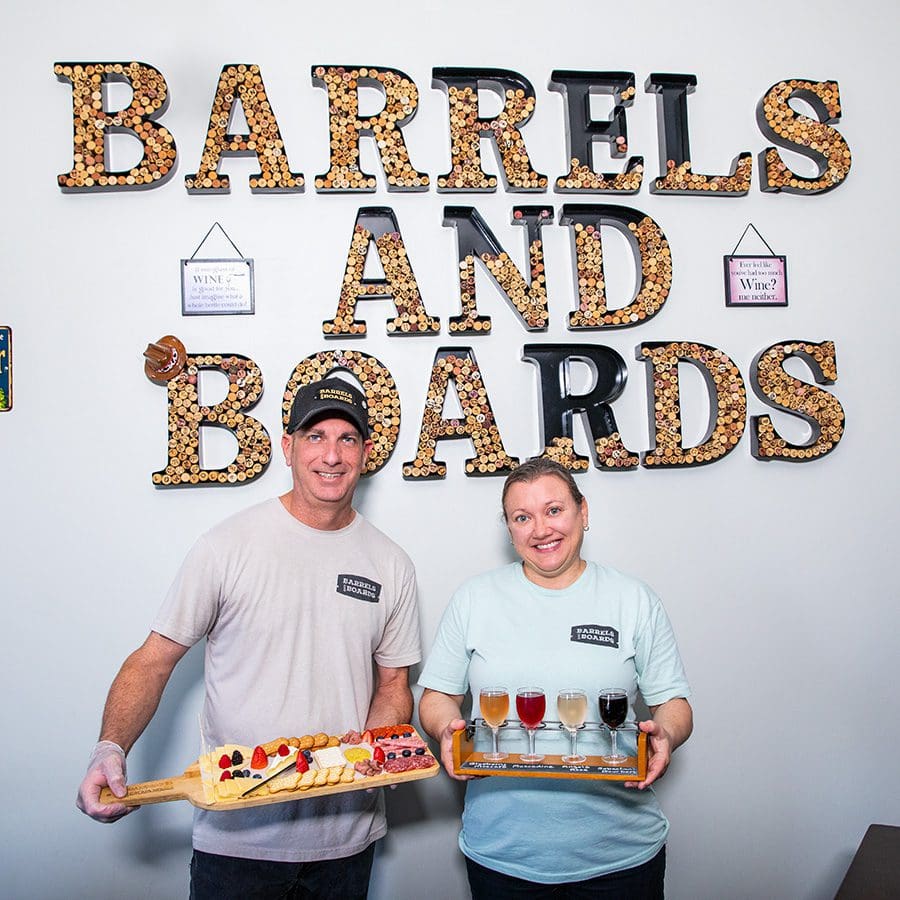 Local couple eagerly shares passion for wine, craft beers, and fun with people whose names they are getting to know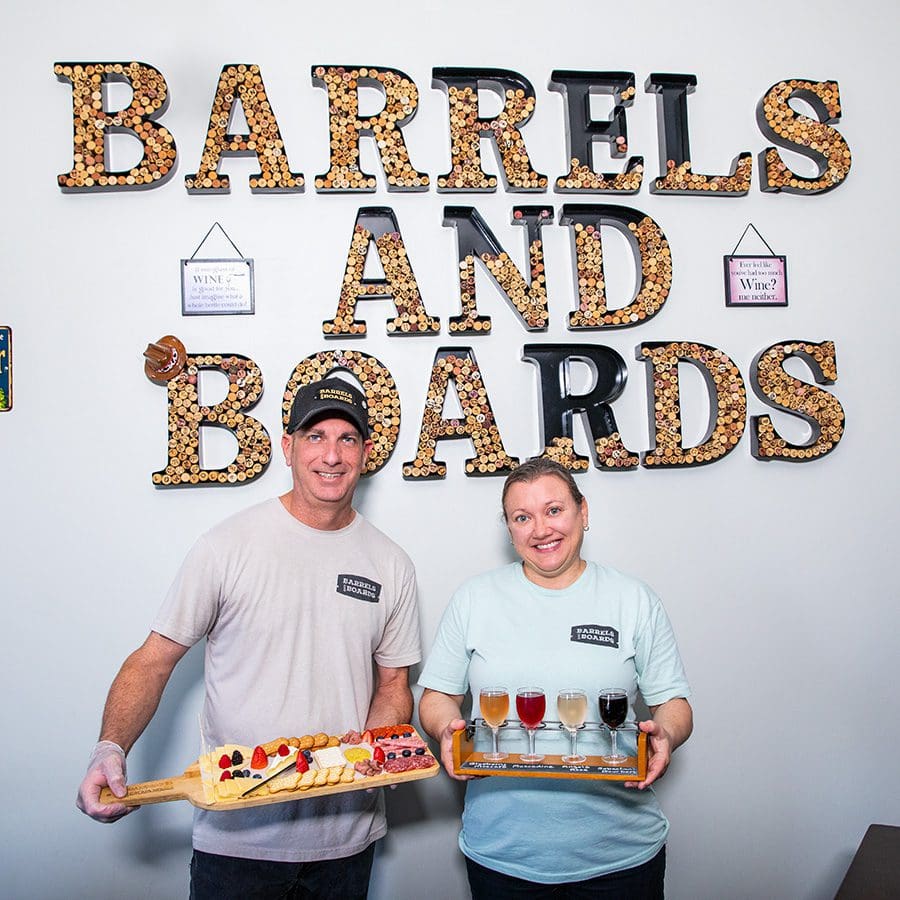 Scott and Suzanne Powers were ecstatic about bringing something new to Groveland when they opened their neighborhood beer and wine bar Barrels and Boards in October 2021.
Based on the establishment's success since then, the community was more than ready.
"We like craft beers, and high-quality wines, which you sometimes don't see a big selection of at places you visit. So, we thought, 'Let's do something where we have a lot of wines for people to choose from,'" Suzanne says. "That's where the name Barrels and Boards came from. 'Barrels' because we like barrel-aged wines, whether aged in bourbon or scotch barrels, and 'boards' as in charcuterie."
"Wine tastes different aged in a barrel, red wine especially. It's much stronger and it's got that bourbon (or scotch) flavor in it."  
Before their newfound venture, Scott ran a mattress store for 11 years, and Suzanne taught at Imagine South Lake for 17 years. Both worked in Clermont.
After the shutdown in 2020, they needed a change, which is when they locked hands and took a huge leap into the bar scene.
"Groveland did not have a bar, so we decided to find a place out here to open one," Suzanne explained, adding that depending on the night, Barrels and Boards is bustling with customers. 
"I guess the tagline, 'Where everybody knows your name,' is taken already, but it really is kind of like that when you come in here," Scott says. 
Recently, Style Photographer Nicole Hamel and I visited Barrels and Boards and found it inviting, from the artsy cork-filled signage, wine barrel bar stools, a vintage video game console, dart board, and board games, to fun string lights, music, and the Powers' welcoming smiles. 
The menu consists of a variety of charcuterie boards, starting with salsa, queso, and guacamole served with chips, dubbed "The Three Amigos." There's also a meat and cheese board garnished with fresh fruit, a fruit and cheese board, and a few others featuring fish dip, brie, crackers, jams, and hummus.
There are also a variety of 'sammiches,' including Italian and pizza subs, plus others pairing different meats and cheeses with jams or preserves.
"I think our sandwiches are popular because they're so different," says Suzanne.
Scott says his inspiration for them came from a cooking show.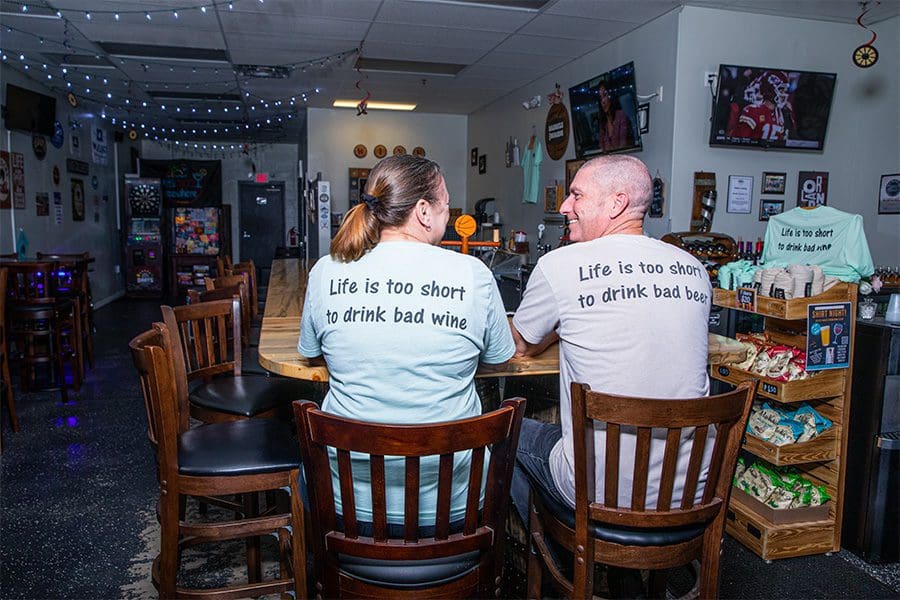 "Years and years ago, I was watching 'Hell's Kitchen,' and the guy who won was a chef at a restaurant on the east coast of Florida, where he was pairing fruits with different seafoods, chicken and meats. No one else was doing what he was doing," Scott says.
"Fast forward years later when we're coming up with a menu for this place, and I thought, "Hey, it'd be cool to do some sort of pairings like that," Scott adds. 
With that said, we had to try a few things, so we started with a very delicious Meat and Cheese charcuterie board, followed by The Three Amigos. 
Next, we tried their "Make me a Sammich" Turkey, filled with turkey, brie, arugula, and red raspberry preserves on a toasted sub roll that was the perfect combination of sweet and savory.
And to chase all that down, we sipped on a wine flight featuring four wines: a Blueberry Moscato, a Muscadine, an Angels and Cowboys Rose, and a Sebastiani Bourbon Barrel Aged Red.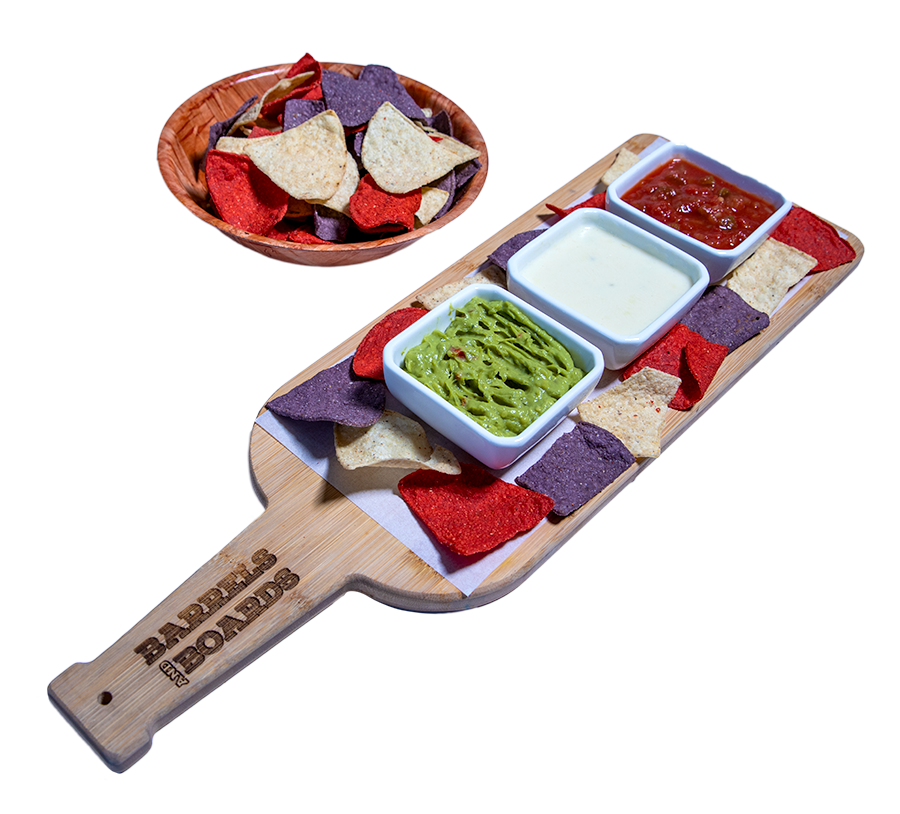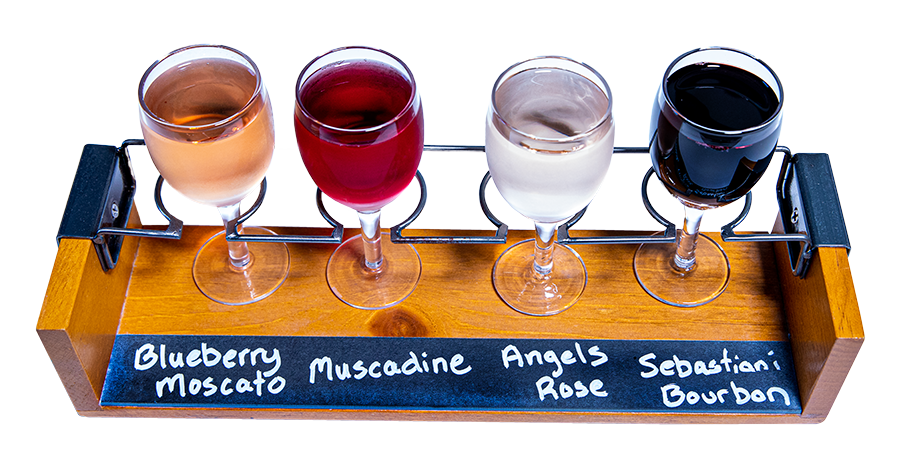 "We support local as much as possible, so a lot of the beers and wines are from Florida, and we also serve ciders, seltzers, and pre-mixed cocktails in a can," Suzanne says.
To add even more fun, there is a 'Drink It Forward' board on the wall that allows people the opportunity to buy an $8 drink square for an unknown person in a category of their choice. Suzanne says an example is buying a drink square for a first responder, medical professional, or fisherman, and when someone who fits the category comes in, they can claim a square, then purchase another to pass along to someone else.
If interested in stopping by Barrels and Boards, note that most nights are themed: Saturday is karaoke night; every other Tuesday is music video bingo night; wine-down Wednesday features live music; bingo is called on Thursday; and Fridays feature live music.
The bar is closed on Sundays and Mondays, unless there is a private event scheduled, or if a major sporting event or holiday falls on one of those days.
"We are so happy to be here, and we want Barrels and Boards to be the place people come to for trying new wines and craft beers and to have fun, simple as that," Suzanne says, adding that they can also be found at the Groveland Farmer's Market every month.
Originally from Nogales, Arizona, Roxanne worked in the customer service industry while writing independently for years. After moving to Florida in 1999, Roxanne eventually switched her career path to focus more on writing and went on to become an award-winning reporter for The Daily Commercial/South Lake Press newspapers for 16 years prior to coming on board with Akers Media as a staff writer in July 2020 – her dream job come true.
Share This Story!