Local Girls High School Basketball Star Reaches 1,000 Career Points!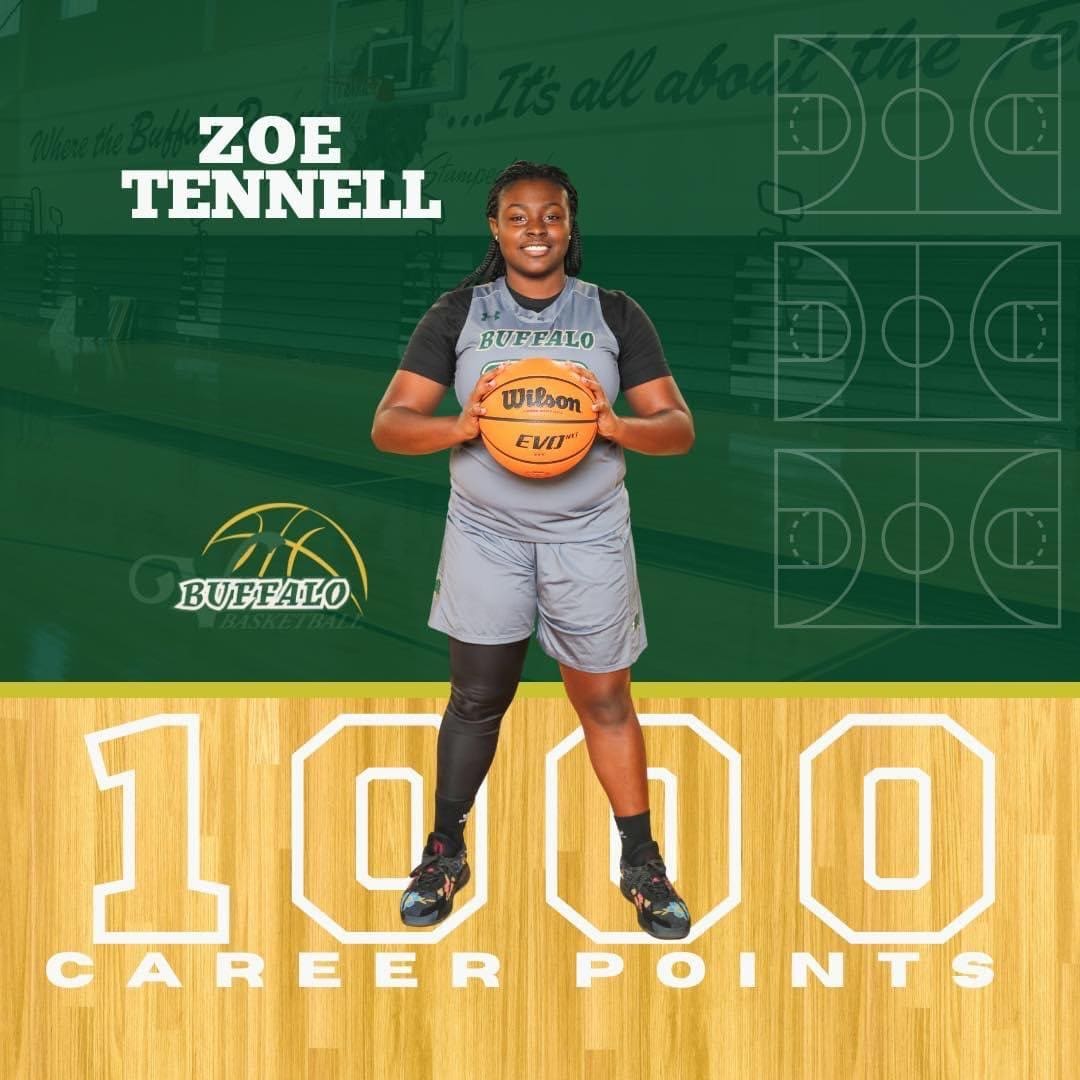 Villages Charter School Senior #23 Zoe Tennell Reaches 1,000 Career Points!
True milestones often have the most most prolific of moments that accompany them. But for Zoe Tennell it was just business as usual. The Lady Buffalo were in the middle of a 58-20 demolition of The Leesburg Yellow Jackets when Zoe Tennell passed a very significant milestone. Tennell scored her 1,000th point of her career for The Villages!
She's shown true grit during her four year career with The Buffalo. Tennell an amazing teammate but above all else Zoe is a good person and she deserves to be recognized for her accomplishments on and off the court. She becomes the first player for The Villages Girls Varsity Basketball program to reach 1,000 points!
Tennell was surrounded by her teammates and coaches. Team members #15 Evah Watterson #14 Ney Ney Harris, and #2 Jiyah Hamilton unveiled a banner to commemorate the occasion and Head Coach of The Villages Quez Porter unveiled a commemorative basketball which looked absolutely stunning!
Tennell then lead the team in points as The Villages won their game against The Columbia Tigers. It was the Lady Buffalo's first win against Columbia in nearly 2 years! It couldn't have been scripted better as the entire team rallied together and won the game to improve the Buffalo to a 5-2 record on the season.
Head Coach Quez Porter had nothing but positive things to say about Tennell. He said "I'm proud and humbled to have her as a player but more than anything else she has worked so hard and deserves every bit of this moment" Coach Quez went on to say "She's not done yet we think 1,500 points could be on the table"
Porter has taken this team to new hight since taking over as Head Coach a few years back. Porter has a very disciplined coaching style and he maximizes the most out of his players. He deserves a lot of credit for coaching his girls to be the best players they can be. It obviously shows as one of his players has just joined the 1,000 point club.
Tennell is averaging about 20 points per game this season and if that continues it could set her up for an impressive run down the stretch! It was a fantastic evening and we can't congratulate Zoe Tennell enough for her incredible accomplishment. We wish The Lady Buffalo the best of luck on the rest of the season and look for The Buffalo to be contenders for The District Championship this season!
Pictures Provided By –
The Villages
Thomas Bore
Kyle Coppola was born in Newton, Massachusetts and received his Bachelor of Fine Arts in Communications from Curry College in 2016. After traveling to Florida on a family vacation, he decided he could not get enough of the warm weather and made the move from snowy Massachusetts to central Florida 8 years ago.
For the last decade Kyle has gained valuable experience in social media content creation, marketing and sales, writing, video production, sports announcing and even broadcasting for local radio stations, such as FM 102.9 in The Villages and FM 91.5 in Massachusetts. Every year he volunteers at The Villages Charter High School as a play-by-play sports announcer for the football games as well as a public address announcer for the basketball games, including the annual Battle at The Villages Tournament.
Outside the office Kyle is a husband and father to two beautiful girls along with their cat. In his spare time he likes to spend time with his family, travel, play golf and swim. He is also a huge sports junkie and even bigger motorsports fan and loves to attend racing events when he can.
Share This Story!