Local Moms Are Changing TV Dinners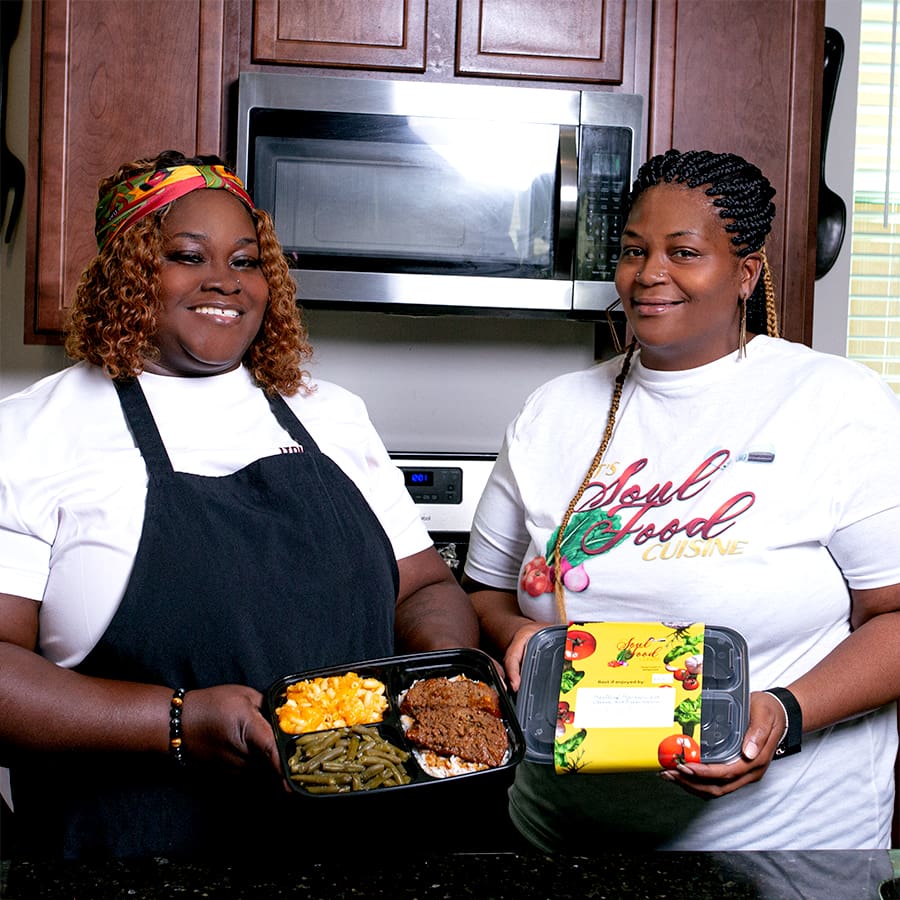 Two moms with a special flair for southern-style cooking are changing TV dinners.
Have you ever dreamed of making money doing something you love and do almost every day anyhow? Or starting a business with one of your best friends?
Tiffany Johnson and Iyona Summers can say they've done both. 
The friends are fantastic home cooks, and as of last year, co-founders/chefs of It's Soul Food Cuisines, a meal service featuring made from scratch soul food TV dinners you can order online for pick-up or delivery right to your front door. 
"Every time we have a family function, it's at my house because I'm the one usually cooking," says Tiffany, a local accountant, mom of five children, and resident of Groveland. "Everybody loves my cooking and I really enjoy doing it."
Iyona, a remote medical records clerk and mother of five from Winter Garden, says, "I just love to cook and cook in bulk. I've been doing it for a long time." 
Tiffany and Iyona met about six years ago when their then 10-year-old sons landed on the same little league football team. The two proud moms rarely missed a practice or game, and often partnered to cook for the players and coaches. 
Through it all, they shared insights about everything – their jobs, their families, football, and how their passion for cooking was ignited.  
"Well for me, cooking is basically life. I was one of five children growing up and the only girl. My mom was a single parent, so she'd go to work, and I would be the one responsible for cooking," Iyona explains. "I would try to make sure that when my mom came home, everything was ok, everyone was fed."
Tiffany tells a similar story. "In my house, I had two brothers, and I was the youngest girl. My mom worked, so I used to come home and make sure food was on the table because I knew my brothers weren't cooking."
Tiffany and Iyona still think of cooking as 'their thing' whether they are preparing meals for their own families, for work, or team functions.
Last year, they decided to turn 'their thing' into a business.
"We're still working our 9-to-5 jobs to make sure all is good, but in 2022, we thought about all this and said, 'We're getting tired of working for everybody else,'" Tiffany says, explaining their ultimate goal is to live solely off their business profits.
Until then, they attend to their jobs, care/cook for their families, make sure their 16-year-old sons make practices, and cheer for their young men during Friday night high school football games.
And every Saturday, they double-handedly run It's Soul Food Cuisines. 
Tiffany and Iyona send the week's menu and available options out in an email blast to registered customers (you can register on their website). People then order pre-set meal plates or build their own by choosing one meat and two sides for each dinner. 
Meat choices (rotated weekly): Rib tips, curry chicken, meatloaf, fried chicken, baked chicken, fried fish, baked turkey wings, Salisbury steak, neck bones, and more. 
Side choices (also rotated) like: Baked beans, potato salad, collard greens, mashed potatoes, green beans, yams, black-eyed peas, cabbage, their popular mac and cheese, and more. 
Customers throughout Central Florida, including Lake, Sumter, and Orange Counties and other surrounding areas have until 7pm on Thursday of that week to order for delivery and/or pick-up on Saturday afternoons. Meals are packaged for easy
re-heating or freezing, and each one is labeled with cooking instructions.
Tiffany and Iyona shop for ingredients on Thursday nights and start cooking at about 5am on Saturdays.
"We're doing this to help people who can't cook for any reason, for those who are only one person and don't need to be cooking a big meal just for themselves, for businesspeople with no time to cook, and pretty much anyone interested in some good food," Tiffany says. 
Iyona hopes she and Tiffany can expand It's Soul Food Cuisines into the frozen food section of grocery stores, and in restaurants throughout Central Florida. 
Until then, Iyona says that no matter what TV dinner a customer orders, he or she can rest easy knowing that it was prepared with great pride and care.
She says that love is the most important ingredient ingrained in every dish.
"I wouldn't put anything out my children or I would not eat," says Iyona, adding that she and Tiffany keep that thought in mind the minute they step foot in the kitchen. "It's the seasoning, the flavor, the love you put into it that matters, plus our recipes are kid tested and mother approved, literally.  
TO ORDER VISIT – itssoulfoodcuisinestogo.com or email them at itssoulcuisine@yahoo.com
Recipes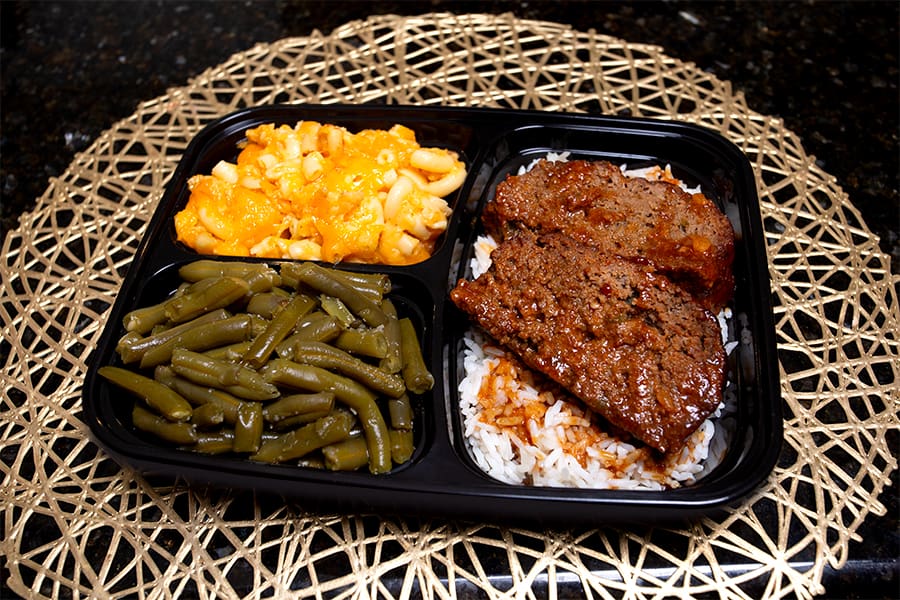 Southern Style Meat Loaf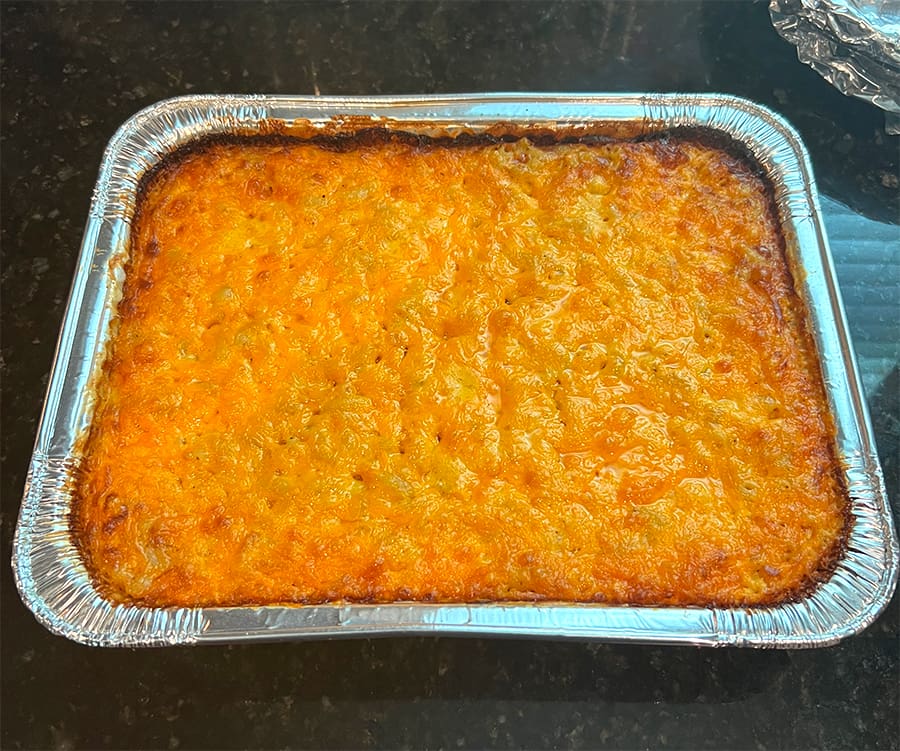 Southern Style Mac and Cheese
Do you have favorite recipes or know a chef we should profile?
Let us know!
Do you have favorite recipes or know a chef we should profile?
Let us know!
Do you have favorite recipes or know a chef we should profile?
Let us know!
Originally from Nogales, Arizona, Roxanne worked in the customer service industry while writing independently for years. After moving to Florida in 1999, Roxanne eventually switched her career path to focus more on writing and went on to become an award-winning reporter for The Daily Commercial/South Lake Press newspapers for 16 years prior to coming on board with Akers Media as a staff writer in July 2020 – her dream job come true.
Share This Story!