Local Talent: A brush with destiny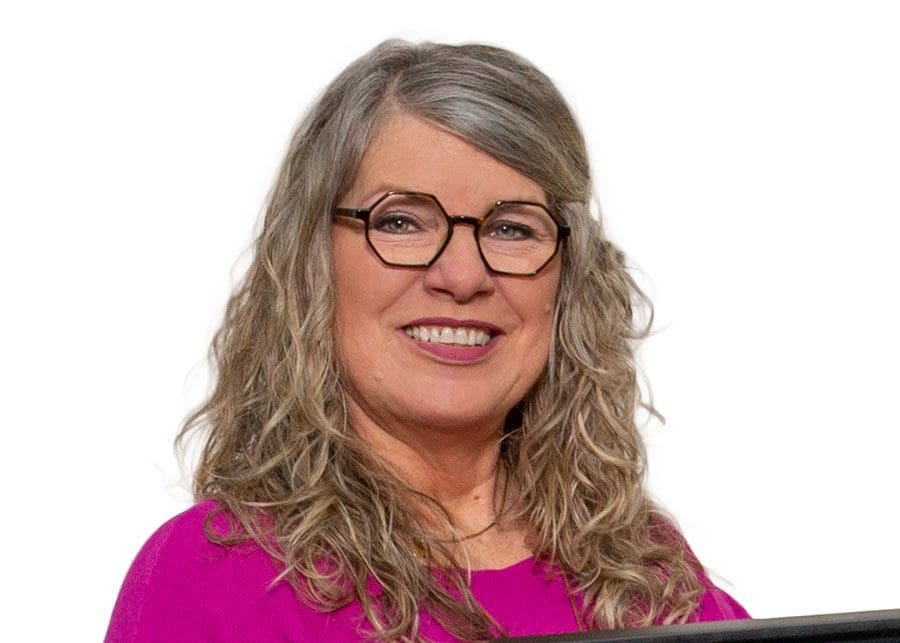 Kelley Batson-Howard: 'I find my soul while painting, and it's never too late to start.'
Photos: Nicole Hamel
Self-taught and a fulltime Eustis artist, Kelley Batson-Howard passionately puts her heart and soul into painting, something that had been on hold for 55 years. 
"At 18, I was the bohemian, rebellious girl who would have bounced off to Paris to live and become an artist without giving it a second thought," she says. 
However, after being transplanted to Central Florida in the late 1980s, her creativity was put on hold, and she immersed in the family commercial greenhouse business for nearly 40 years. 
Kelley recalls life changes in 2017 allowed her to reconnect with her bohemian artist spirit, leading her to embrace her "soul's purpose." 
 "Daily, I go to my studio where I get to create those pictures that have been living in my head for years," she says. "I get to see how the paints react on the canvas; how they react with each other, and the textures and patterns they create by adding different mediums along the way. I get to stay with it until the picture in my head shows up on the canvas. With experimentation as my art teacher, I have the benefit of being free of the rules and experimenting until it feels right to me."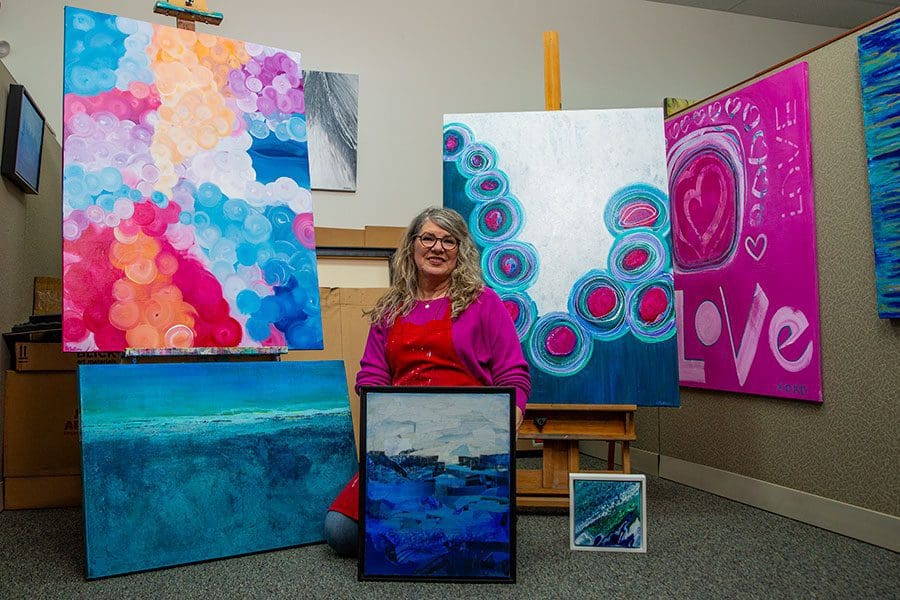 In addition to painting at her Eustis studio, Kelley is pursuing a yearlong residency at Leesburg Center for the Arts, where she is "widening my horizons" three days a week, working in oils and cold wax, which she finds fascinating to do.  
"The medium is a beeswax concoction that you mix with the oil paint, and it gives it lots of heavy texture," says Kelley. "It dries quicker than a regular oil. You can do layer after layer and make all kinds of textures and marks, and I love to do that." 
The award-winning artist's works have been showcased in several galleries, restaurants, and local wineries throughout Florida. Kelley was a solo pop-up artist for Lake County Museum of Art's 25th anniversary, and she recently had a Leesburg Center of the Arts' solo show at the Lincoln Plaza in Leesburg.
For 2022, Kelley's works are on exhibit at Artscape through May in Orlando; Visual Arts Center National Art Exhibition through April 16 in Punta Gorda; a Pop-Up at the PAC in Ormond Beach through April 19; and an online exhibit at Camelback Gallery in Scottsdale, Arizona.
Her advice to others interested in dabbling in art: "Follow it and do it now. Don't wait. Trust God. For every day that you don't do it, you're losing a day of happiness in the way that you should live your life to be happy and to bless others with your happiness." 
Originally from Anderson, Ind., Theresa worked for The Herald-Bulletin for many years. After experiencing a winter with 53 inches of snow, her late husband asked her to get a job in Florida, and they headed south. Well known in the area, Theresa worked with The Daily Sun and The Daily Commercial prior to joining Akers.
Share This Story!