Local Talent: Acting chops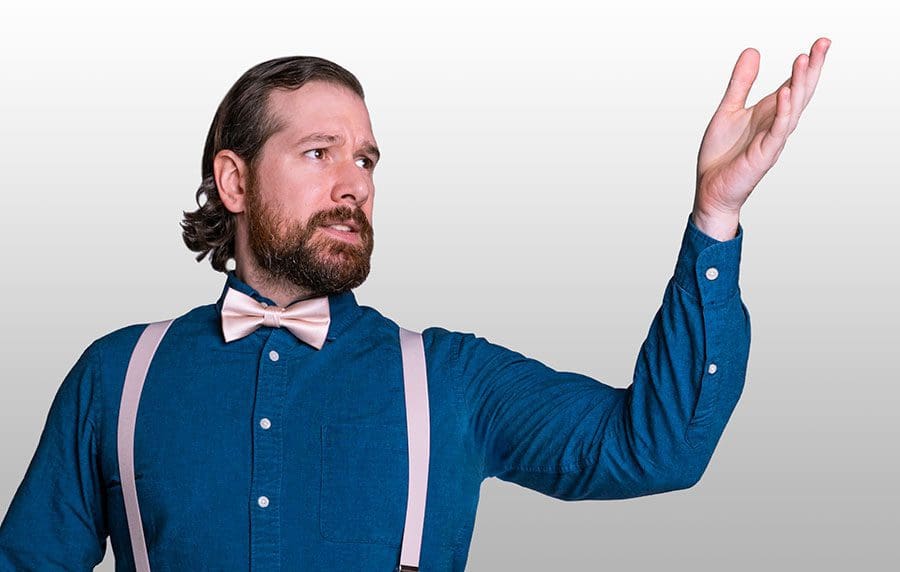 Drama class, performing on stage boosted Alan Hickey's self-esteem as a teen.
Acting is in Alan Hickey's blood. 
Performing on stage has been the Ocala mental health counselor's lifeblood in high school, college, and community theater groups where he has won outstanding performance awards. 
In February, he participated and also was one of the winners at the Gainesville Film Festival, where participants were given a theme and 48 hours to submit a finished product.
"It's a thrill to be a deeper part of the creative process," says Alan, who also aspires to act on stage of Studio Theatre at Tierra del Sol in The Villages.
"I would love to perform in any production of the Studio Theatre," he says, adding that he's impressed by the current fifth season lineup: "It has an overarching theme for empowering women. Their tagline 'Well Behaved Women Seldom Make History,' is an amazing way to commemorate the centennial of the suffrage movement." 
Alan credits drama for enriching his life when he needed it most. He had just moved to Florida from New Mexico after his parents' divorce when a Forest High School guidance counselor suggested, "Why don't you try a drama class?" 
The class and being on stage became the self-esteem boost Alan needed, which led to performing in the International Thespian Society Florida District 12 competitions, all thanks to his mentor Chad Taylor. 




"He gave me pointers on stage presence, the importance of comedic pacing, and most importantly, how to harness my anxious energy. 'You don't have to be amazing, just don't suck,'" Alan recalls of Chad's advice. "It was such a simple shift in approach, yet amazingly effective at reducing anxiety and stage fright, and widely applicable today to those needing to give a presentation." 
Alan also performed Shakespeare in college, "where I developed a deep love for the language, prose, and the iambic pentameter for which Shakespeare wrote." Alan treasures two drama awards most, for "Best Actor" and "Outstanding Performance," awarded to him and his co-star, Joan McDonald, for their show, "Jump" in 2003.
"It was a wonderful exercise in acting chops," recalls Alan. "My character used reverse psychology to talk a person off a ledge. Speaking as a licensed mental health counselor, I want to stress that in helping a person with thoughts of self-harm, reverse psychology is a big NO-NO! Anyone with thoughts of actually hurting themselves should reach out to a qualified professional immediately because this life is 100 percent worth living."
He cherishes life with his favorite performer, his daughter, Alba, who will be 10 in May. "She's the most amazing marshmallow-cheeked cutie patootie I've ever seen and has a way of captivating my attention like no one else with her stories. She tells me about her dreams each morning she remembers them and I'm in awe of her mind. She'd like to be a director when she grows up, so I would absolutely love to act in one of her films." 
Alan says if he could dine with any performer, he'd want to meet: Whitney Morse, artistic director of Studio Theatre at Tierra del Sol; Alie Ward, of Netflix's "Brainchild'; and Meryl Streep.  
He would love to ask the women their acting techniques and get their thoughts on "new ways of sparking creative and curiosity in my daughter. Women are powerful, and our daughters need powerful women like Alie Ward to remind them of how smart and capable girls are." 
Alan earned his bachelor's degree in psychology from University of Central Florida in 2010, and his master's in marriage, couple, and family therapy in 2015. 
Originally from Anderson, Ind., Theresa worked for The Herald-Bulletin for many years. After experiencing a winter with 53 inches of snow, her late husband asked her to get a job in Florida, and they headed south. Well known in the area, Theresa worked with The Daily Sun and The Daily Commercial prior to joining Akers.
Share This Story!