Local Talent: Cassie Dandridge Selleck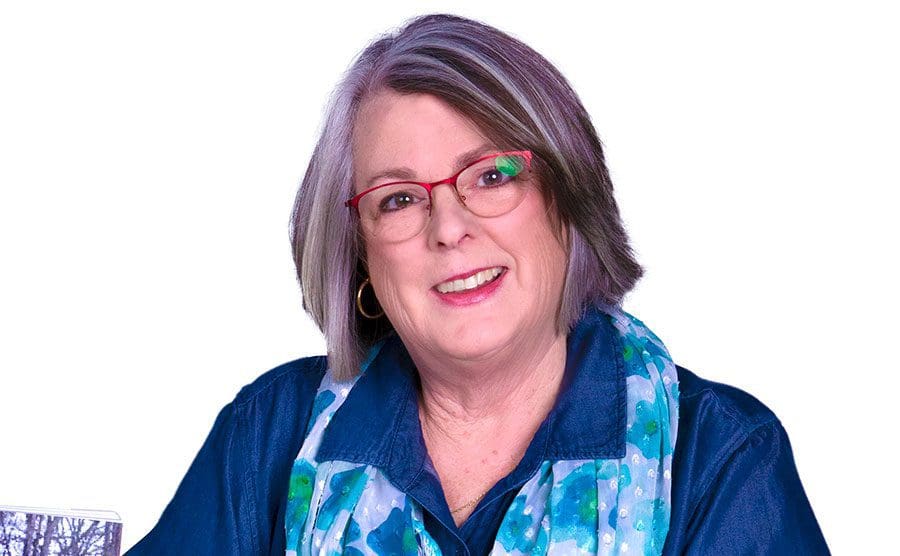 Leesburg native's first novel has been optioned into a movie by BCDF Pictures.
Photo: Anthony Rao 
Author Cassie Dandridge Selleck is living a writer's dream: to pen a popular book that comes to life on the big screen. 
BCDF Pictures has purchased the film rights to the Leesburg native's first novel, "The Pecan Man," a drama Director So Yong Kim praises as an essential story that should be told cinematically.
"What drew me to the material was its deeply felt humanity and the strong female characters who are richly drawn," the director told Variety magazine. "I'm excited to bring their story to the screen." 
Described as "To Kill a Mockingbird" meets "The Help," "The Pecan Man" tells the story of a 1970's small southern town after a homeless black man is hastily and falsely charged with the fatal stabbing of the police chief's son. A white widow and her black housekeeper struggle with what they know of the crime that turns the whole town upside down. 
Cassie says it was exciting to get the call about turning "The Pecan Man" into a film.
"My mother, Patty Dandridge, was in her last days when I first got the call about the option. She was thrilled they wanted to make a movie of the book and she wanted me to tell them to get Jean Smart to play Ora Lee. Of course, I have no control over casting, but I'll never forget her face as she was talking about that," says Cassie. "As for the movie, it has been a constant source of amazement to me that my story has gone as far as it has; I still have to pinch myself. I'm looking forward to seeing my characters come to life on the screen. I write cinematically, and I always imagined it as a movie, but really… who would imagine those dreams would come true?" 
Cassie, who now lives in Mayo, Florida, says the movie was stalled because of COVID-19, but there's hope filming will begin this year. "They are working on casting again." 
Her novel has been selected by book clubs across America, taught in high school classrooms in the U.S. and London, and translated in two foreign countries. Cassie also has penned "The Truth About Grace," "What Matters in Mayhew," and "The Mayhew Junction Historical Society." 
The author credits an elementary school teacher for inspiring her to write as a young child.
"My second-grade teacher, Mrs. Jean Miller at Skeen Elementary in Leesburg, told me I was a writer, so I've been writing as long as I knew how to hold a pencil," she says. "It just took a while for me to have the confidence to pursue it as a career. I always knew I had a novel in me. 'The Pecan Man' is not the first novel I started, but it was the first that I finished."
Of Cassie's four published books, she says the characters in her novel "The Pecan Man" remain her favorite. "It has been around the longest and I visit with an average of one book club a week who has chosen it for their group, so I am constantly talking about Eddie and Blanche and Ora Lee. It's almost like they're real people."
She hopes readers gain a better understanding of people from her books' characters. 
"You can't judge a person until you know their story and understand their perspective," says Cassie. "The change this world needs starts in your own backyard, in your own home, and in your own heart. Embracing differences in cultures and experiences enriches your life in ways you never thought possible. Look at Ora Lee, who thought she would die never having a family of her own, much less one who didn't look a thing like her. I hope people take away hope for humanity, and great love for their neighbors, just like Jesus taught." 
Cassie's advice to aspiring authors: "Tell your story and don't let anyone else's opinion get in your way. Write what you love to read, and your work will find an audience. Take it one chapter at a time, whether it is a novel or a memoir or non-fiction. Good writing is hard work. People ask me if I love writing and I answer truthfully… I absolutely hate it. It is excruciating sometimes. I have a hard time staying on task and I am easily distracted. I agonize over single words or sentences sometimes, and it is just emotionally and physically draining. What I love is the story I have once I've done the work. I love being a writer whose work is being read. I love meeting readers who talk about my characters like they live and breathe. I think some writers think it should be easy and it's just not. And I think that dissuades some writers who actually should be writing." 
Cassie says her books do reflect some of her life growing up in Lake County. 
"I don't think I can separate my life from my work," she says. "There is so much that influences what I write, especially growing up in Lake County. I was in fifth grade when the first black student came to our school, so I remember desegregation. I met my dearest friend in life at Leesburg Sixth Grade School, the first year of full integration. Julie Williams Sanon has been a shining light in my life and through her I learned that the world did not treat people of color the same way it treated me. I believe these experiences have influenced almost everything I write. 'The Pecan Man' is set in Leesburg, though I gave it a fictitious name. Leesburg natives will recognize landmarks for sure. That being said, there is no one in my stories who is a real person. I am sometimes inspired by a name or a look, but no one is an actual person, and the story is completely fiction."
Cassie recalls that growing up in Leesburg was a wonderful time, and she loved her home on the canal at Love's Point.
"I miss downtown Leesburg where my mother worked for years. I loved being able to ride my bicycle (or unicycle) wherever I wanted to go. My friend Becky Blair and I would take the canal to each other's house growing up. It was really just a magical existence, especially in the 70s. I miss Palmora Park and Venetian Gardens and the playground at Rogers Park and living in a place where I knew everyone and who their mama was. It was a lovely place to grow up and I feel blessed to have lived there for most of my life."
She returns to Lake County to see her daughter Katie, who lives in Lady Lake with her family. 
"I get down there every now and then to see the grandkids, but not nearly enough," says Cassie, "And I have a niece and grandniece still there, but for the most part, everyone in my family has moved away." 
In addition to writing, Cassie has been very focused on her studies at East Tennessee State University, where she will be graduating with a master's degree in communication and storytelling in May. 
Once the pandemic calms down, the author is eager to enjoy camping, traveling, and spending time with her daughters and grandchildren. "I'm an extrovert in a bubble. It has not been fun," she says of the coronavirus. 
"I'm also a storyteller and was pretty active in that before the pandemic hit. I've won The Moth story slam in Asheville, North Carolina a couple of times, and I just love that format," she says. "But when I'm not telling, I love to go to story events. Gainesville has a great community of storytellers now, so I'm looking forward to being able to do that again, too. I do quite a bit of crafting and sewing when I have time, and I spend a good bit of time doing genealogy as well." 
When she published "The Pecan Man," Cassie she set two bucket list goals: to finish her undergraduate work and publish a second novel. She accomplished both and went beyond, by writing additional books and going to grad school. 
"That's it for me. No more bucket list," says Cassie. "I'm just going to enjoy life as it happens. And write. It's what I do."
Originally from Anderson, Ind., Theresa worked for The Herald-Bulletin for many years. After experiencing a winter with 53 inches of snow, her late husband asked her to get a job in Florida, and they headed south. Well known in the area, Theresa worked with The Daily Sun and The Daily Commercial prior to joining Akers.
Share This Story!