Local Talent: Dead on his feet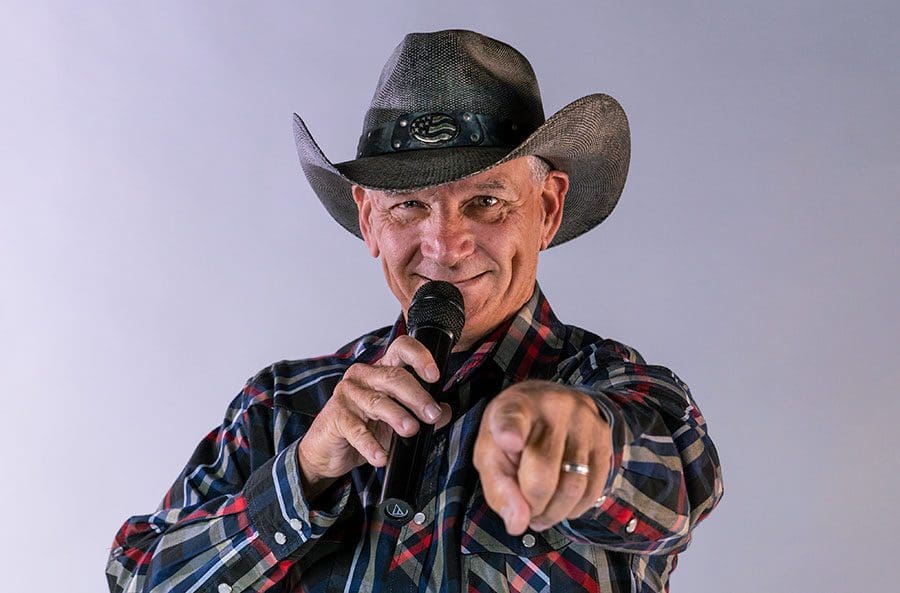 Charlie 'Mack' McGowan follows the sentiment: 'Stay busy, live longer.'
Photos: Nicole Hamel
"Dead on My Feet" is the first song Charlie "Mack" McGowan produced, but his recording career is very much alive.
"The song is about me. I just started writing about my life; the song starts off 'I work all day and sing all night,' and it just goes from there. 'I'm playing at a Boondock bar, my woman is behind me,' stuff like that," says Charlie, who was born in Jacksonville, raised in Lake County and resides in the Ocala National Forest.
Of the five songs he has written and produced with the help of Ray Gantek, "Dead on My Feet" is Charlie's favorite. 
Ray sets Charlie's lyrics to music, as well as pre-records the music for performances. "I sing the song, I say I want something like this, and then he puts the music behind it," Charlie says. 
Music was a part of Charlie's life from a young age, when he would sing for "just about anybody who would listen," and at talent shows and contests. 
Charlie has performed at venues including the Orange Blossom Opry in Weirsdale, Morgan's Music Junction in Summerfield, Steve's Trackside Bar in Summerfield, Nelson's Fishcamp in Umatilla, and Hurricane's Dockside Grill in Tavares once a month. Charlie also performs at "driveway parties," which became a common in The Villages when the squares shut down during the pandemic. 
Charlie's music career began in June 2004 when he reluctantly got on stage and sang karaoke. "Instantly I was hooked. I started going out almost every night singing karaoke, entered and won a few contests, and saved up enough money to start hosting karaoke myself." He began writing songs and connected with his producer, Ray, shortly after that.  
Charlie finds inspiration for his lyrics and music in legends like George Strait and Garth Brooks.
Since Charlie doesn't play an instrument, he explains to Ray what type of "vibe" he is trying to match to his songs, and Ray makes it happen. When Charlie performs, he brings Ray's prerecorded music to sing his own songs, and also sings songs from artists he admires. 
In The Villages, he also sings older songs such as Chuck Berry's "Johnny B. Goode" and Jim Croce's "Bad, Bad Leroy Brown," and likes to keep things lively. He performs newer and more upbeat music such as hits by John Pardi when he does shows at Hurricane's and other venues. 
If you'd like to see Charlie perform, you can find him at Hurricane Dockside Grill in Tavares on the third Friday of every month, 5- 9 p.m., or check out his events schedule on Facebook. Charlie performs at driveway parties for tips only, so you can contact him via his Facebook page to schedule a show. You can find Charlie's music under the name "Mack Liverman" on ReverbNation.com. 
Originally from Buffalo, NY, Victoria graduated from Canisius College in 2018 with a bachelor's degree in English and Writing. In August of 2019, she relocated to Eustis, Florida, and soon began at Akers Media Group assisting with social media projects. Later that year, she was promoted to a full-time writing position at the company and has since found her niche telling the stories of so many of Lake and Sumter County's awesome people.
Share This Story!