Local Talent: Destined to shine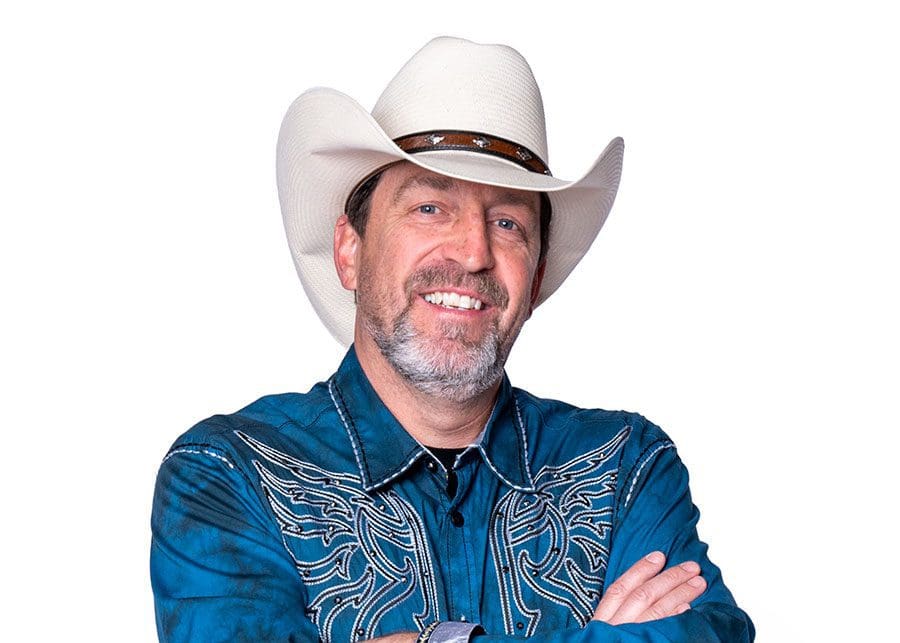 A local country singer proves you're never too old to launch a musical career.
Story and Photo: Cindy Peterson
Call it fate or God-given providence, but music found its way into local country singer J Alan Six's life in the most unexpected way. Although he grew up singing southern gospel music in church, J Alan never considered himself a singer nor never dreamed at 50 years old would he have a music career.
"I never had time to dream big," J Alan says. "I got married at 18, had my first child at 19 and was in the jewelry business. My wife and I had a family of seven boys to take care of and you worked hard to provide. I love my wife of 32 years and my family, and I wouldn't trade it for anything."
But in 2017, J Alan's world changed when he stepped onto a stage for the Dollars for Scholars fundraiser event at The Sharon L. Morse Performing Arts Center in The Villages. 
"They were holding an event, and someone got wind that I could carry a tune so they asked if I would sing," J Alan says. "Next thing I knew, I was invited to perform at the Orange Blossom Opry." 
J Alan's music career took off, becoming a feature performer every Friday night at the Opry. He then took his classic country music to local restaurants and events. His very first gig was at Mojo's Grill in Belleview.  
"It was the first time I made a dollar from singing," J Alan says. "Since then, I've opened for Confederate Railroad, Gene Watson and Janie Fricke."
In 2019, he went to Nashville and recorded his first album, "Bringing the Cowboy Hat Back to Country Music," which featured Kenny Chesney's guitarist John Connelly and Grammy-winning songwriter Bernie Nelson. 
During the pandemic, J Alan got another boost when the entire world went online. 
"2020 was the year that everyone began singing on Facebook, whether they could sing or not," J Alan says. "I grew up with a radio show where they would play a song and tell the background of that song. So, I started 'Saturday Morning Memories' where I would sing a song and tell the background of it. I met people from all over the world including Nova Scotia and Canada. My music was really opened up to a whole new audience."
Today, he's a home inspector by day and performer by night. A full list of his upcoming appearances can be found at Jalansix.com. 
"For me, it's all about the crowd," J Alan says. "I take a personal interest in everyone that is there, and I love to watch responses as people sing along. The emotional is the beauty part of it."