Local Talent: Embracing art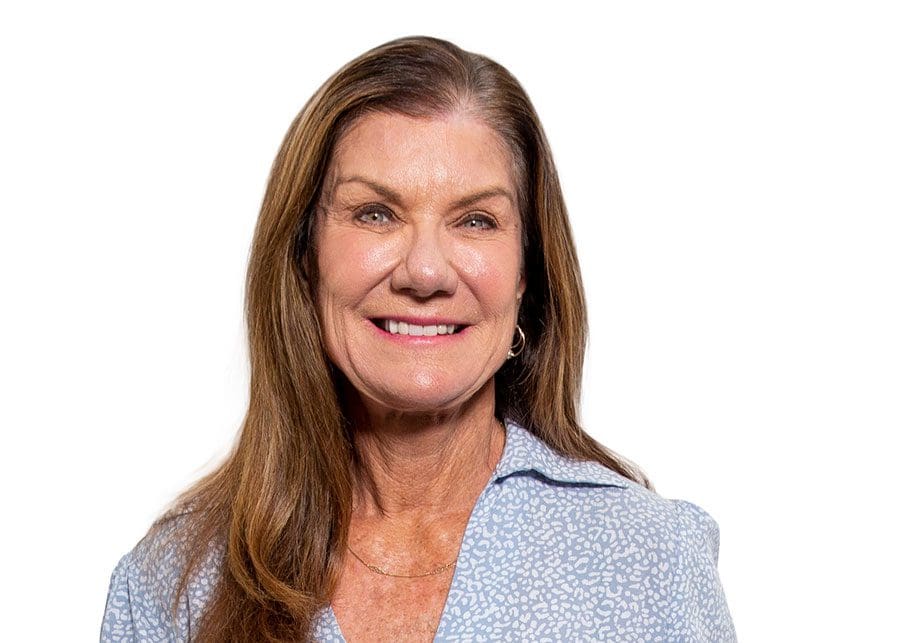 After a successful career as a civil trial lawyer, Beth Croft Jewett has found joy as a watercolor artist.
Photo: Nicole Hamel
A display of Beth Croft Jewett's watercolor creations can be seen at the Studio Art Farm in downtown Mount Dora, and the artist beams sharing stories behind her contemporary pieces of florals, birds, and abstracts. 
She paints surroundings she finds inspiring and charming. 
"Florida is a beautiful state from the oaks in Mount Dora, the Indian River Lagoon in New Smyrna Beach, the Canaveral National Sea Shore, which we are so fortunate to have, and much of my inspiration is strong from the immediate surroundings of Central Florida and the east coast," says Beth. "I believe art is a gift; it brings me an immense amount of joy."
Art is a relatively new field for Beth, who previously had a successful career as a civil trial lawyer. In 2011, when her oldest was a college senior and her attorney husband was busy on cases, Beth decided she was not going to let the empty nester syndrome faze her. 
"I would say I'm a late in life artist," she says. "I sort of jumped in feet first and really wanted to get back into my passion, which was expressing myself through color and design." 
Beth began by taking classes at Crealde School of Art in Winter Park and The Art Room, a teaching art studio in Windemere. She attended watercolor and acrylic workshops with nationally acclaimed artists and studied in New York City with the Art Students League of New York. 
She now adores being surrounded by fellow artists at the Studio Art Farm, founded by PJ Svejda and German Lemus.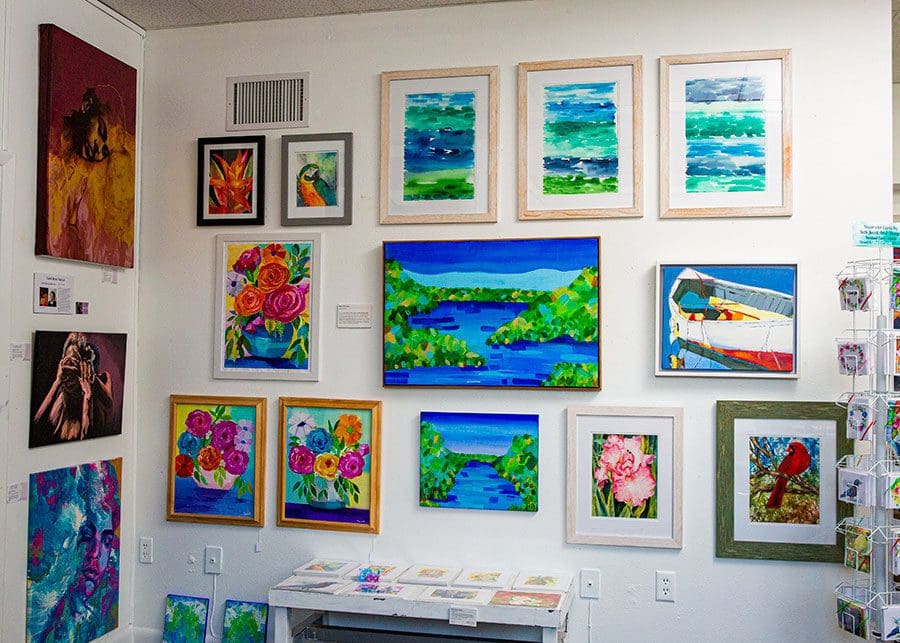 "I feel that as a creative, I am best when I am with other creatives," says Beth. "And I love Sundays because it is a great day in the city of Mount Dora, with tons of people here, and I communicate with the other artists. I am incredibly privileged to be surrounded by all these creative entrepreneurs. They are wonderful." 
She's also drawn by the fluidity, transparency, and spontaneity of the watercolor medium. During the pandemic, Beth discovered she could achieve beautiful results with watercolors by also using stencils, and creating fine, intricate lines while blowing a small puddle of paint through a straw. 
Creating art that resonates with viewers is her goal, and she cherishes the reaction she received on her mixed media painting of a ballerina on her back with an exaggerated knee. 
"This woman came in and just stared at it and tears were rolling down her eyes," says Beth, who learned the woman was a former dancer who had suffered a knee injury.
"The piece just spoke to her," says Beth, adding that the painting was purchased as an anniversary gift by the woman's husband. "As an artist, those types of experiences are incredibly rewarding and humbling." 
Originally from Anderson, Ind., Theresa worked for The Herald-Bulletin for many years. After experiencing a winter with 53 inches of snow, her late husband asked her to get a job in Florida, and they headed south. Well known in the area, Theresa worked with The Daily Sun and The Daily Commercial prior to joining Akers.
Share This Story!