Local Talent: Magical charm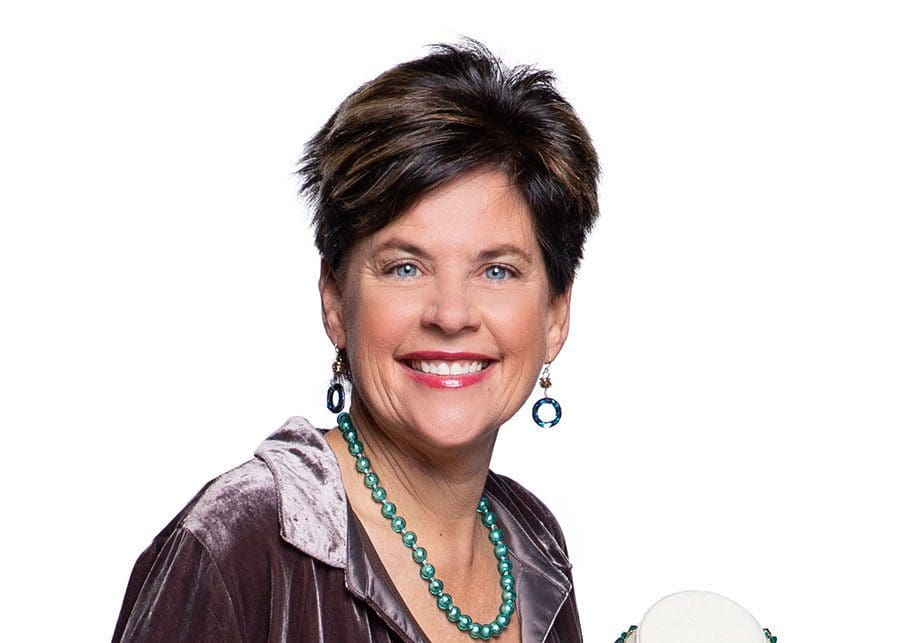 Former dental hygienist Lori Brenneman finds joy in creating jewelry pieces that leave customers feeling happy.
Photo: Nicole Hamel
The tagline line "Treat Yourself to Magic" can be found in Lori Brenneman's small 10-by-9-foot shop where she makes and displays pretty jewelry inside Papilio, the trendy gift shop in downtown Mount Dora.  
"A lot of people say it's happy, it's magical, and they like that feeling," Lori says of her shop where she enjoys making bracelets, necklaces, and earrings with Swarovski crystals and colorful gems. She also has a 14k gold luxury line. 
One of her favorite jewelries to make involves twisting metal pieces into creative designs.  

"I think that is where my dental hygiene background comes in good in working with my hands," she says while showing a bracelet of intricate, tightly twisted metal. "It's called 'wire wrapping' and it's unique, creative, and people really like it."
Lori was a dental hygienist for nearly 30 years in Maryland before relocating to Florida in 2010 due to her husband Matt's job transfer. And because of licensing issues, Lori found she couldn't practice dental hygiene without going back to college for 1 ½ years, which did not appeal to her. 
What she did find appealing was making jewelry, a hobby she started at age 15. Lori registered with the state and started her own business Tooth Fairy Creations in 2013 and switched to the name TFC Jewelry when she added her men's line.
"It's been amazing, and you just never know what life is going to throw at you," says Lori, who made business adjustments when Covid hit in 2020. Her website was improved, online orders grew, and she made doorstop deliveries. She also found success with a jewelry subscription club where she mails out jewelry to monthly subscribers.
She delights in interacting with customers over jewelry. 
"I really love it. I love people, I love jewelry, and I love helping people," says Lori. "I've had people bring in bags of clothing and we pick out jewelry to match the outfits. The best thing is just having fun with my clients." 
She also enjoys going to gem shows and selecting pretty gems to make into jewelry pieces, and she cherishes networking with other businesswomen in Mount Dora. 
"We brainstorm together in town at different restaurants," she says. "Someone will have an issue or a problem to work out and we'll all put our heads together and figure it out." 
Lori also has figured out what she wants for the future of her business. She'd love for her husband to retire and take over finances and bookkeeping of TFC, "so I can spend more time designing and making jewelry." 
Originally from Anderson, Ind., Theresa worked for The Herald-Bulletin for many years. After experiencing a winter with 53 inches of snow, her late husband asked her to get a job in Florida, and they headed south. Well known in the area, Theresa worked with The Daily Sun and The Daily Commercial prior to joining Akers.
Share This Story!