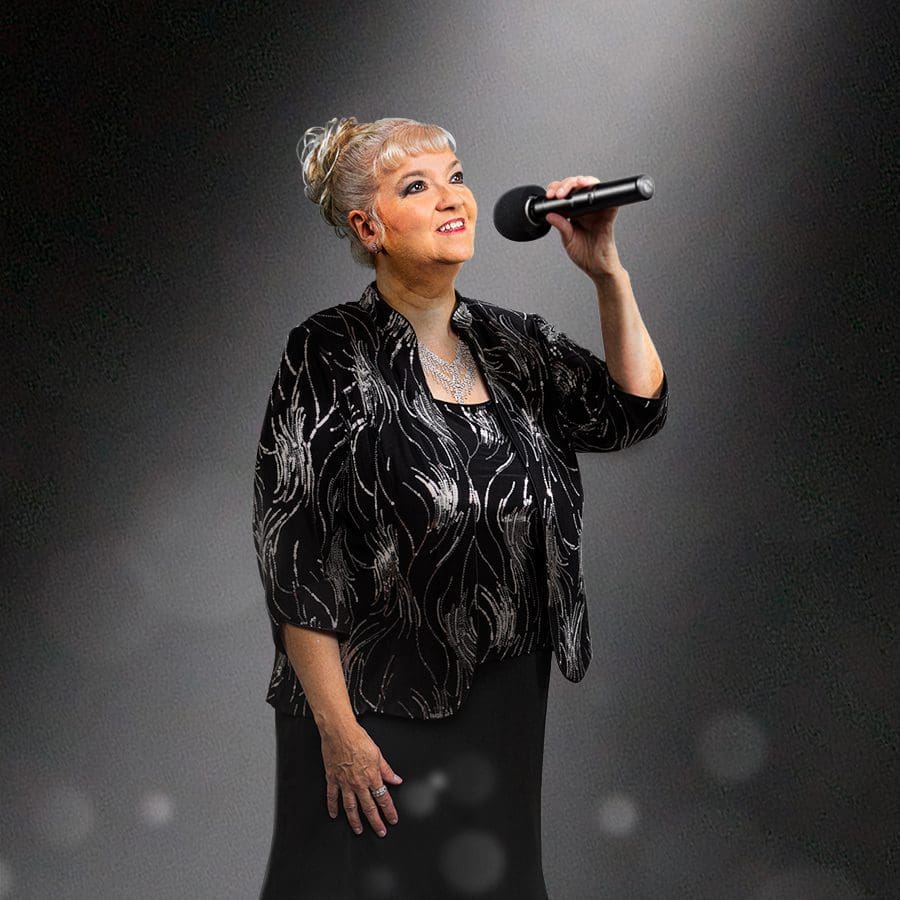 Lady Lake singer's beautiful music helps others.
Three-time Grammy-balloted singer/songwriter Luanne "Annie" Hunt has recorded 21 albums since entering the world of country and American folk music in the early 90s. 
Her latest album, "Portraits in Song," is in the running for a Josie Music Award in the 'Multi-Genre Album of the Year' category. Luanne is one of 11 artists nominated for the honor. Whether she wins or not, being nominated is quite an accomplishment—less than 1,000 of the 52,442 submissions were considered for Josie Awards.
This is Luanne's second Josie Music Award nomination. She also had an album and single nominated in 2019.
Luanne was unable to attend the 2019 event due to the death of her late husband, but she and new love Jim Bellacera are ecstatic about going, especially since the awards ceremony will be held at the Grand Ole Opry in Nashville.
"I am so excited and truly honored," Luanne says. 
Luanne's best known for the song "Christmas Without You," which was written for Patsy Cline but unreleased in its original form until Luanne recorded it.
 In addition to recording and performing, Luanne loves giving back.  
Most recently, Luanne wrote and recorded a song for the Villagers for Veterans group at the request of organization founder Marie Bogdonoff. In August, Luanne unveiled "Brave American Girl," a tribute to women who served in the military, at a concert and fundraiser for Ashley's House, a $16-million transition home for veterans being built by Villagers for Veterans. 
She's also headlining a Veteran's Day concert for the Vietnam Veterans of America, chapter 1036, at 6pm Nov. 11 at Lake Deaton United Methodist Church in Wildwood. 
"I spent so many years just trying to hone my talent and figure out what I was going to do with the gifts I was given, but now I have a whole different outlook centered on helping others," Luanne says. 
She explains that extending support soothes her soul since she knows how it feels to operate without it.  
"When I was a kid, I always talked about singing, but unfortunately, I didn't get a lot of support from my family," Luanne says. "They pretty much told me I should think about doing something else because I had no musical talent." 
Luanne took that criticism to heart and set her sights on acting when she married and left Pennsylvania for southern California in the early 80s. 
Deep down, Luanne's heart knew what it wanted, and although it took more than a decade, her mind eventually followed suit. 
In retrospect, Luanne says, "I was afraid of failing, but I just couldn't let go of the idea of singing. I would say it picked me; I didn't pick it." 
For more information, visit luannehunt.com. 
Originally from Nogales, Arizona, Roxanne worked in the customer service industry while writing independently for years. After moving to Florida in 1999, Roxanne eventually switched her career path to focus more on writing and went on to become an award-winning reporter for The Daily Commercial/South Lake Press newspapers for 16 years prior to coming on board with Akers Media as a staff writer in July 2020 – her dream job come true.
Share This Story!