Local Talent: Re-purposed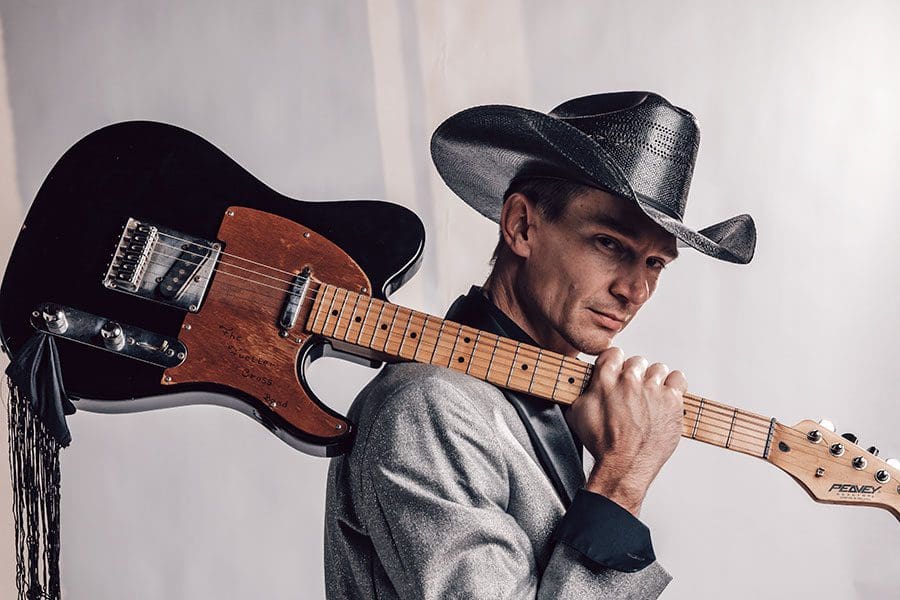 Clermont-based singer/songwriter Patrick Gibson finds new calling through music he hopes will inspire the world.
Photos: Douglas Tyler
Making music is nothing new for Patrick Gibson, but the heart behind his songs is newly inspired. 
"I like that God gave me a family to call my own; God gave me music; God gave me opportunities. The life stage is a magical place," Patrick says. "I don't know if that sounds corny or not, but you get to be free from everything else and you get to share your message on that platform."
Patrick has been singing since he was in third grade – hopping on stage with his dad's southern rock band in Oklahoma – plus playing the guitar and writing songs since he was 12. 
"My dad, his brothers, his cousin, his uncles, they were all musicians and so I'm not gonna say I didn't have a choice, but it was definitely in my blood and I couldn't deny it," Patrick says. "And I think the experience that I really took to is when I started writing music. I started writing songs that were probably a little deeper and older than my age and I think after recoding my first piece, I thought this may be an opportunity to do something professional and it just kind of merged itself into it."
Patrick, now 38, has recorded a handful of singles and four albums, toured the country playing concerts and other gigs, and is a well-known for performances at the House of Blues in Orlando and throughout the state.
Songs of his like "Florida," a contender to replace "Swanee River," as Florida's state song in 2007, "Daddy's Little Girl," and "Florida Cracker Country Boys," remain popular, and as a member of the Grammy Recording Academy, his music was placed on the official Grammy ballots two years in a row; not to mention that he personally attended the 60th and 61st annual Grammy Award shows in New York and Los Angeles.
Nevertheless, Patrick let it all go.
"I wanted to step away and clear my mind and make more time for God, for my family and my kids, and just focus on life for a little bit," says Patrick. "In March, 2020, I decided to step down from the chase of cutting records and trying to become a more popular artist. We had a final show at the House of Blues which was an awesome opportunity to say goodbye to the industry."
That's also when Patrick became immersed in spreading God's word through his role as worship leader at Tuscanooga Baptist Church in Groveland and when, all of a sudden, the door to new opportunities was flung open.
"I had to learn, I had to grow, and now I'm just grateful that God never gave up on me," Patrick says. "As for current times, I guess you can say, we're back in the chase but not by saying 'Hey, we're gonna jump back in,' but it just kind of flowed that way."
Patrick returned to the chase in November with a release to digital outlets of "The American Prayer," a song he wrote following racially spurred turmoil between citizens and law enforcement throughout the nation during 2020.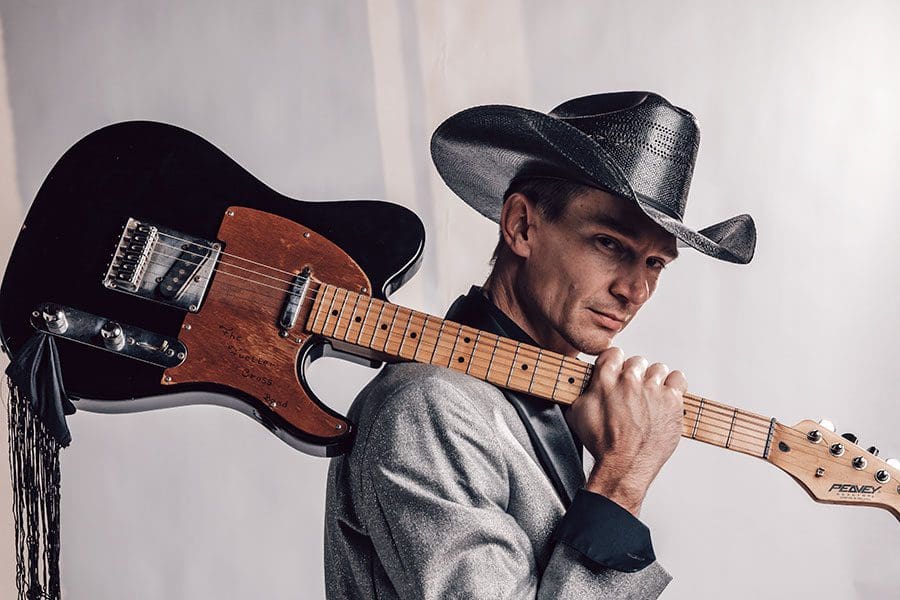 "As a professional singer-songwriter, I've always searched for truth and realism in my work and when I completed this latest song called 'The American Prayer,' just as a hobby, I took it into the studio with our latest producer and that's when it became apparent to me that the subject of this composition was very important, and that I needed to find a way to share the message of the song with the world," Patrick says. "We recorded it, we listened to it, and I ain't gonna lie, it was pretty dang awesome and a lot of people thought the same." 
Patrick says its lyrics signify support and thanks for law enforcement officers, plus military personnel and other front-line workers and their families. 
"Those who selflessly serve the community are under more strain and scrutiny pretty much more than they have been in the past years. And pretty much a song like this is a reminder of sacrifices," Patrick says.
He continues: "The chorus of the song is 'Lord, please forgive them for the sins they may commit, help our family to understand they're giving all that they can give, bless the lives, the wives, the kids and the place we call we home, God bless the US, one nation under God.' That's powerful and the song kind of takes you into the lives of the families."
Since then, Patrick and his local team have partnered with a Nashville label that found interest in the song and together, are pushing to get major airplay on mainstream radio.
"I'm not sure what the outcome's gonna be but with God as the captain of this project, I feel he's gonna use it as he sees fit, and hopefully in a mighty way," Patrick says. "Maybe this is the start of something real. My family supports it, my church supports it, so maybe this is God saying, 'Hey, welcome back man, I can use you.'"
---
For more information about Patrick, visit pgcountry.com.
Originally from Nogales, Arizona, Roxanne worked in the customer service industry while writing independently for years. After moving to Florida in 1999, Roxanne eventually switched her career path to focus more on writing and went on to become an award-winning reporter for The Daily Commercial/South Lake Press newspapers for 16 years prior to coming on board with Akers Media as a staff writer in July 2020 – her dream job come true.
Share This Story!