Locally dubbed the "bartenders' bartender, Mike Miller raises the bar at Blue Fin in The Villages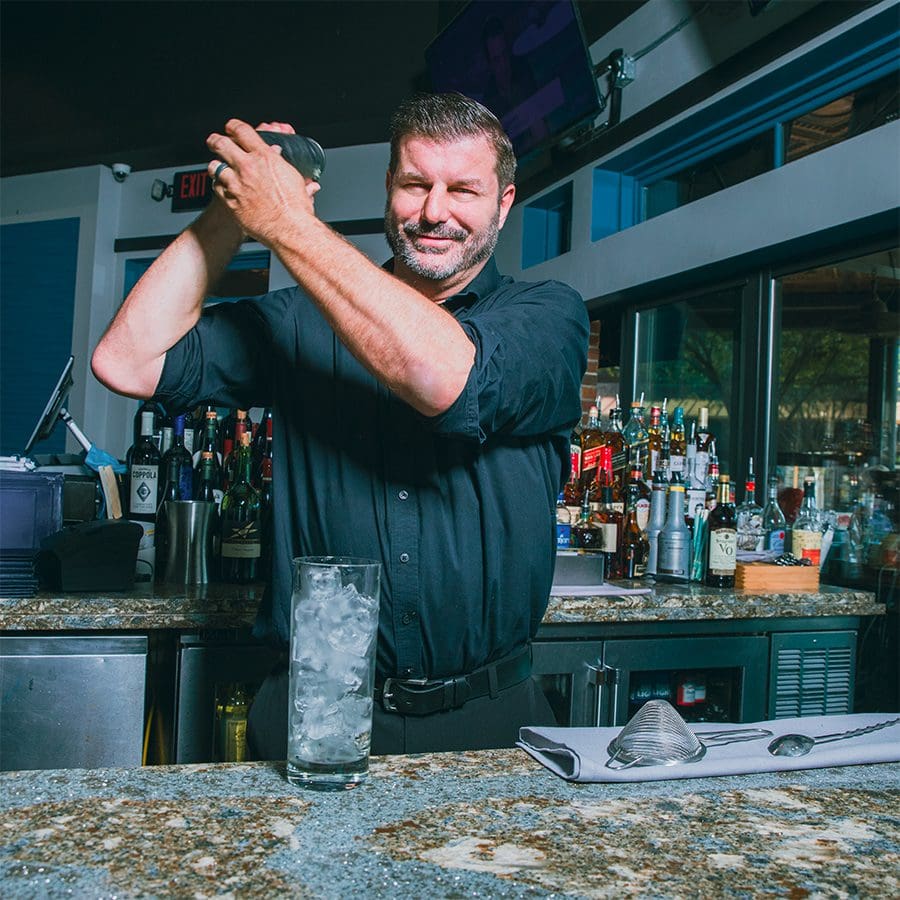 Locally dubbed the "bartenders' bartender, Mike Miller raises the bar at Blue Fin in The Villages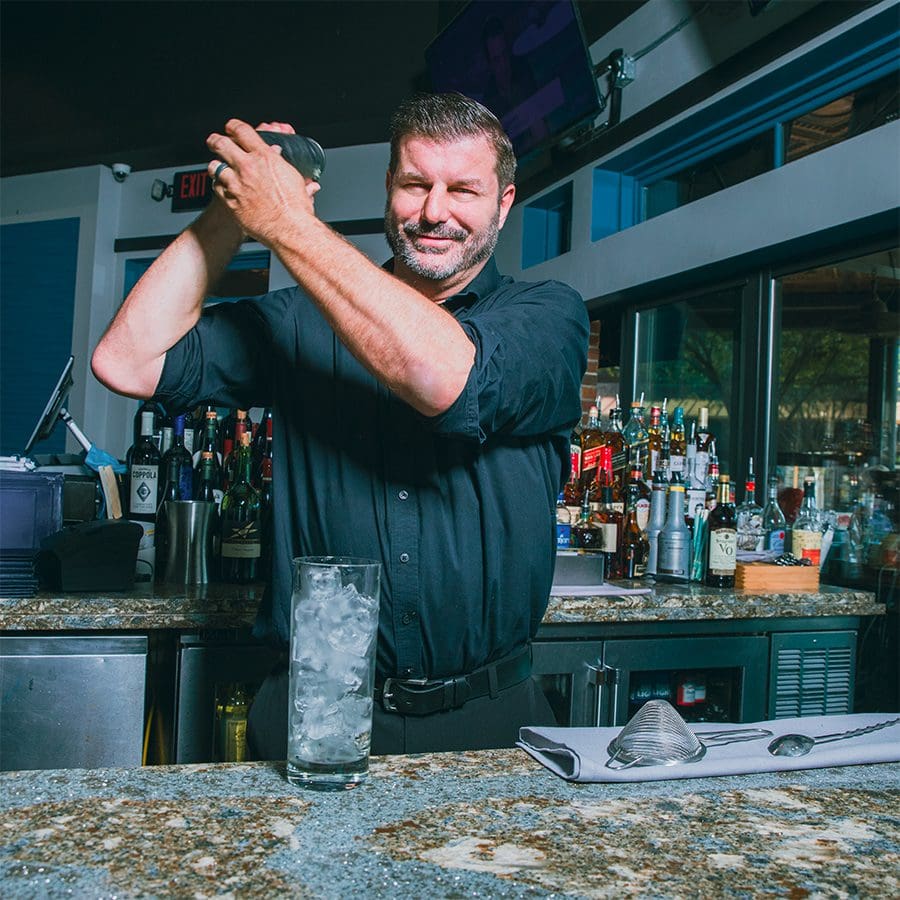 Mike Miller at Blue Fin's outside bar in Brownwood, The Villages
Throughout my career, I've worked with all types of bartenders. From pretentious "bar chefs" to grumpy hacks, the mosaic of personalities runs the gambit.  Rarely have I met one so genuine and hard-working as Mike Miller. 
Locally dubbed the "bartenders' bartender," the 49-year-old Florida native mans the helm at Blue Fin's outside bar in Brownwood in the Villages. Not only does he pour drinks; he pours his heart and soul into our profession an astonishing six shifts per week.
He admits it took him a while to evolve.  
"When I started at age 18, I was young, cocky, caught up in the lifestyle, and spending all of my tips."
He got serious in his 30s when he met wife, Whitney, now 36. 
"We were working at Logan's Roadhouse in Ocala back in 2006," he says. "She inspired me to see that bartending could be a real profession, and we haven't looked back."
Watching him in action behind the bar tells the tale. He has a drink at the ready before his guests sit down. Then he recites last night's sports scores, who got drafted and who should get traded. He then introduces friends to strangers and suddenly the entire bar is buzzing with energetic conversation. 
"People are very important to me, and it makes me happy to create this positive atmosphere," he says.
The hard work doesn't stop at the bar. He organizes the annual Super Bowl party and other events for the restaurant, runs errands for the bar, and on his off time, checks on many regulars via text. 
He has also made a positive impact on 26-year-old barback Ryan Kemerson, who was a shy busser four years ago when Miller took him under his wing. 
"He taught me everything I know and brought me out of my shell," says Ryan, who describes his mentor as "selfless" and endlessly supportive. 
"With this job, I've been able to support my parents and buy my dream car," he says. 
Mike tears up talking about Ryan and all the other people in his orbit. "When you build emotional connections, it's not even work. It's a great life."