Residents make the most of being homebound due to coronavirus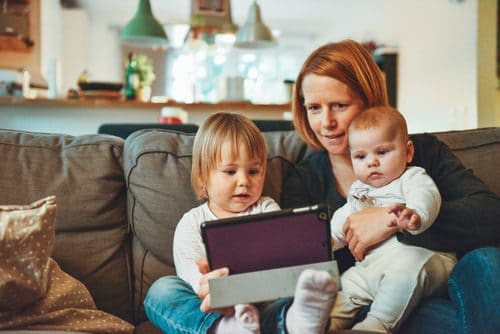 As residents adjust to life in the "quarantine zone," also known as their homes, the resilience of the human spirit is alive and well in Lake and Sumter counties.
For many, entertaining themselves has been an effective way to combat fear.
Fruitland Park resident Tammy Bennett thinks she may have discovered a lifelong hobby: gardening. While she has always pondered starting a garden, raising kids and a demanding schedule kept her from ever getting started.
However, in recent weeks, she started a garden in her yard, planting tomatoes and bell peppers.
"I don't have a green thumb; I have a black thumb," she says. "I've honestly found that a good, dirty sweat does my body good. I go out there in the mornings and evenings because I want to protect it and make sure the vegetables grow."
For Kim Bitting, of Leesburg, reading the Bible and enjoying comfort food have helped her get through these difficult times.
"I'm getting fat and holy at the same time," she says while laughing.
For fun, she has added new wrinkles to existing recipes and decided to paint her front door. From a mental standpoint, putting a positive spin on the coronavirus has proven beneficial.
"I have quiet time and reflect on how this will help us all regroup and refocus as Americans," Kim says. "I think we'll get through this and come out stronger and better."
Since schools in Lake County are closed, Justin Walsh and his wife, Laurel, have transformed part of their home into a classroom for their three daughters—Parker, Sydney and Teagan. The girls each have their own desk area and complete daily lessons on a computer.
"For P.E., we let them swim in the pool, and for home economics we have them do the laundry and dishes," Justin, a resident of Tavares, says in a joking manner.
Family time consists of working on a 500-piece jigsaw puzzle, catching up on television shows and using a coloring poster to keep their artistic skills intact.
"Having the girls at home all day is the new norm for now," Justin says.
Tina Morrison, of Leesburg, has her hands full with a 7-month-old puppy, Ruger, and a 2-year-old daughter, Savannah. She has used down time to help Savannah learn different animal sounds and teach Ruger basic commands like "sit" and "fetch."
"Having a small girl and puppy helps me shut off what's going on in our world right now," Tina says. "Since the coronavirus outbreak, I have slowed down and reevaluated what's important in life."
Akers Media Group's James Combs has been a staff writer for several local publications since August 2000. He has had the privilege of interviewing some of Lake County's many fascinating residents—from innovative business owners to heroic war veterans—and bringing their stories to life. A resident of Lake County since 1986, James recently embarked on a journey to lead a healthier lifestyle. He has lost 60 pounds and walks nearly five miles a day. In his spare time, he enjoys target shooting, skeet shooting and watching his beloved Kentucky Wildcats!
Share This Story!