In the Kitchen: 'Love made edible'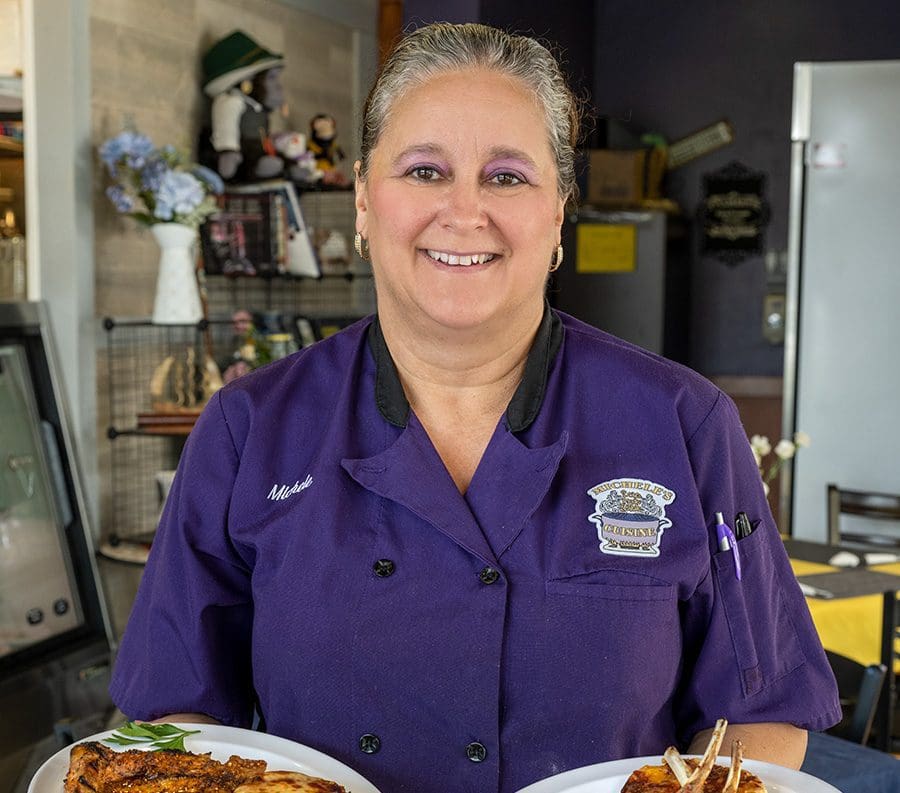 Michele's Cuisine in Lady Lake uses family roots to create unique dining experience.
Michele Shellhamer has a deep love and appreciation for family, which is what brought her to Florida in the first place. Although she never intended to open a restaurant, life had other plans. 
Growing up in Germany 
Michele's father, Sergeant Major Harold G. Ham, was serving in the Army in the early 1960s during the Vietnam War. He was on a tour in Germany when he fell in love with a German woman named Monika. The two married and began a family. Michele was born in 1965, two years after her sister, and spent around 13 years of her life in Germany, learning the rich culture and family traditions from Marianna Bittner, her Oma (German for grandmother), who ran a bed and breakfast.
"She was an amazing lady," Michele says. "She's the reason I am who I am today."
Some of Michele's earliest memories of cooking were with her mom and oma.
Inspiration behind Michele's cuisine 
After moving back to the United States in her teenage years, Michele pursued a career as an accountant and eventually worked with her husband, Craig, in doing everything from driving a forklift to managing facilities at his industrial wholesale supplies warehouse in Louisville, KY. 
Her parents moved to Lady Lake in the early 2000s, but her mother became very ill. 
"She had Addison's disease," Michele says. "She had an inoperable brain tumor that was taking her functions away. Thankfully, with treatment that stopped growing, but she couldn't do a lot of the things she used to." 
Michele and Craig made the move to Lady Lake to help take care of her Michele's mom. She would help make some of the very meals her mom cooked for her as a child. Soon, even their neighbors were asking for some of her delicious cooking.
After realizing her parents' needs, Michele and Craig began kicking around the idea of starting a meals -to-go service. 
"My dad couldn't leave my mom to go get food, and delivery services can be scary for elderly couples," Michele said. "Plus, you don't really get home-cooked meals. We thought it would be the perfect thing for this area."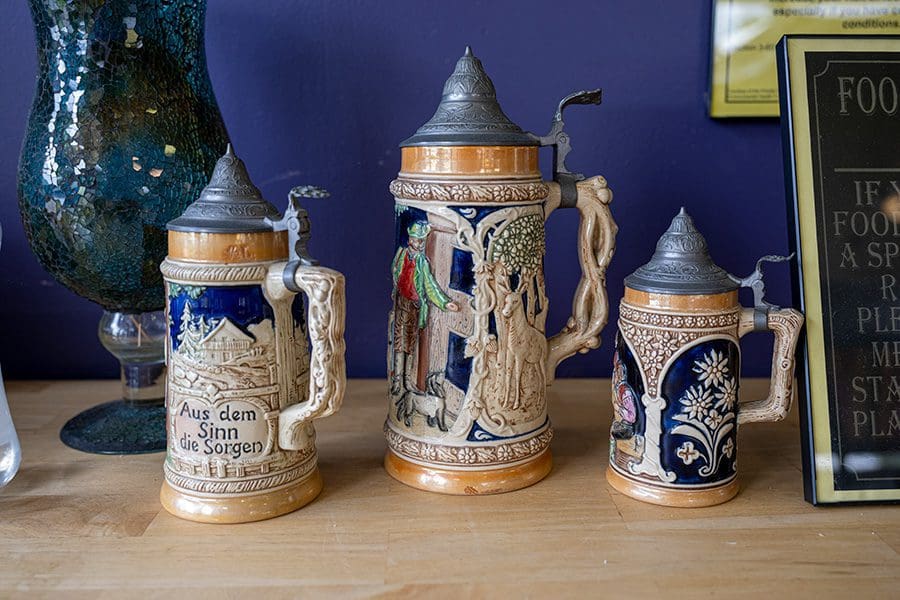 If at first, you don't succeed…
Michele and Craig opened their meals-to-go restaurant in October 2019 but it was more difficult than they originally thought. 
"We just weren't getting our name out there," Craig says. "We offered free delivery and our meals were only $10 each but it just wasn't picking up. And then COVID hit."
For new restaurants, the pandemic was a death sentence. But Michele and Craig didn't give up.
"Ironically, we were already set up for takeout so thankfully we didn't have to make that jump when the restaurants were closed down," Michele says. "But you would be surprised at the number of people who came to our restaurant and asked if we had seating." 
---
"People tell me they never really ate vegetables until they tried my food. I make everything fresh and from scratch and I think that really makes a difference.'"
—Michele Shellhamer
---
Michele describes her restaurant as happening by accident because they never intended to focus on in-house dining. But that is what happened. Michele's father created outdoor dining areas next to the restaurant for people to enjoy their home cooked meals, rain or shine. 
"Everyone loves the patio," Michele says. "My dad custom built it with gutters so the rain won't splash down between them. There are fans for the summer and heaters in the winter, and we have lots of parties and get-togethers out there."  
A tribute to Mom
Sadly, Michele's mom died last July, but there's not a day that goes by that Michele doesn't think of her when she's making her signature Schnitzel dinner. 
"My mom always had a ton of cookbooks in the house, and she would adapt the recipes depending on what we had," Michele says. "So that's what I do. I substitute different things with some interesting flavors, so all I ask is that you try it."
Additionally, Michele realized that throughout her life, everything that meant something was centered around food – birthdays, holidays, special occasions, etc. Family was about sit-down dinners and gathering with people you love. That's what she hopes to bring every day to the restaurant in honor of her mother. 
All about the sauce
Everything on the menu is homemade using unique flavors and techniques that Michele has acquired over the years. 
"It's all about the sauce," Michele says. "We have a lot of traditional German items, American comfort foods, a little Italian and French, and basically anything I come up with. Every plate is a part of me and has a story behind it." 
The menu begins with a variety of breakfast and deli sandwiches or wraps, salads, and homemade soups. Some popular choices are the meatloaf sandwich, cheeseburger roll up, Philly cheesesteak, and seafood salad wrap. 
Dinner entrees are where Michele's roots really shine. These include a grilled pork chop dinner, chicken and wine sauce, Michele's chicken casserole, lasagna, meatloaf with potatoes and sautéed green beans, beer battered fish fillet, German Rahm Schnitzel, German Jagerschnitzel, cabbage and kielbasa, and mac-n-cheese kielbasa. 
"I stumbled onto my lasagna recipe when I was 13," Michele says. "My dad really likes lasagna so I made it for him growing up and over the years perfected it." 
The side dishes are also something to brag about.
"People tell me they never really ate vegetables until they tried my food," Michele says. "I make everything fresh and from scratch and I think that really makes a difference."
Some of the popular sides include sautéed green beans, homemade American potato salad, Michele's family delicious slaw, cucumber dill salad, baked beans with meat, German potato salad, Italian pasta salad, potatoes au gratin, homemade mac-n-cheese, cabbage casserole, Brussel sprouts au gratin and spinach casserole. 
All desserts are also homemade, and include chocolate lava cake, key lime pie, lemon bars, chocolate layer cake, lemon meringue pie, apple caramel cheesecake, creme brûlée cheesecake, homemade cookies, and Michele's purple swirl. 
"The purple swirl is a secret recipe that I got from a lady who used to bring it to a company picnic every year," Michele says. "She had gotten it from her grandmother around the 1920's and she willed it to me when she died. She wanted me to have it to continue making it for people and carry it on. I can't make it without thinking of her."
Wednesdays is German Day at the restaurant, with a special lunch and dinner menu featuring Bavarian bratwurst, German frankfurter, a mahi mahi Reuben sandwich, breaded pork tenderloin, Braunschweiger sandwich and Sauerbraten (tender beef roast). 
"We also have beer and wine that pairs well with a lot of our meals," Michele says.
On Saturdays, the restaurants opens earlier, with a special breakfast menu that includes eggs, bacon, biscuits and gravy, French toast, omelets, waffles and pancakes. 
"You'll notice the difference in our food," Michele says. "Plus, it's a friendly place to go. Small businesses don't have a budget for advertising so I tell people to look at the reviews and they will speak for themselves. We've made so many heart-felt contacts here and I love hearing stories from our customers. Everything we do, we want to be sure it's done with love. That's why I call it 'love made edible.'" 
---

French Rack of Lamb
Ingredients
2 racks of lamb – eight bones on a rack

 

Beef-flavored marinade

 

Salt and pepper to taste
Granulated garlic

 
Directions
With a sharp knife, peel off the fat layer and then separate by cutting close to the bone so each one is a single chop.
With a meat mallet, lightly flatten chops.
Season with a beef type marinade.
Lightly salt and pepper.
Add granulated garlic to both sides.
Sear on a grill grate at 475 degrees to an internal temperature of 130 degrees.
Remove and wrap in foil for 2 minutes.
Serve with choice of sides.

 
---

Jager Schnitzel
Ingredients
1 pork tenderloin

 

Marinade of choice

 

Salt and pepper to taste
Container of milk (about 2 cups)
Container of flour (about 2 cups)
Container of beaten eggs (about 6-8 eggs)
Container of unseated bread crumbs (about 2 cups)
Sweet butter for frying
Jager sauce for topping
Directions
Peel the silver fat lining off the pork tenderloin.
Cut into individual slices about 1/3 to 1/2 inch thick.
With grooved side of meat mallet, pound the tenderloin thin.
Season with marinade and sprinkle lightly with salt and pepper.
Set up four containers, one with milk, one flour, one eggs beaten and one with unseasoned bread crumbs.
Take the seasoned pork tenderloin and dip in each container starting with milk, then flour, then eggs then bread crumbs.
Pan fry in sweet butter to 135 degrees. Do not burn the coating.
Serve with Jager sauce across the middle of the pork chop.

 
---

Bourbon Brown Sugar Pork Chop
Ingredients
3/4 to 1 inch thick center cut pork chop
Beef flavored marinade
Rub mixture (brown sugar, dry bourbon, pepper flakes ground, paprika, garlic powder, onion powder and salt)
Directions
Take a Jaccard tool to the pork chop on both sides.
Brush with a beef flavored marinade.
Generously coat with the rub mixture.
Preheat grill grate to 500 degrees.
Place chop on it and sear, then bring temperature down to 425 degrees and cook to 130 degrees internally.
Remove and place on foil.
Wrap up for 2 to 5 minutes then serve.
---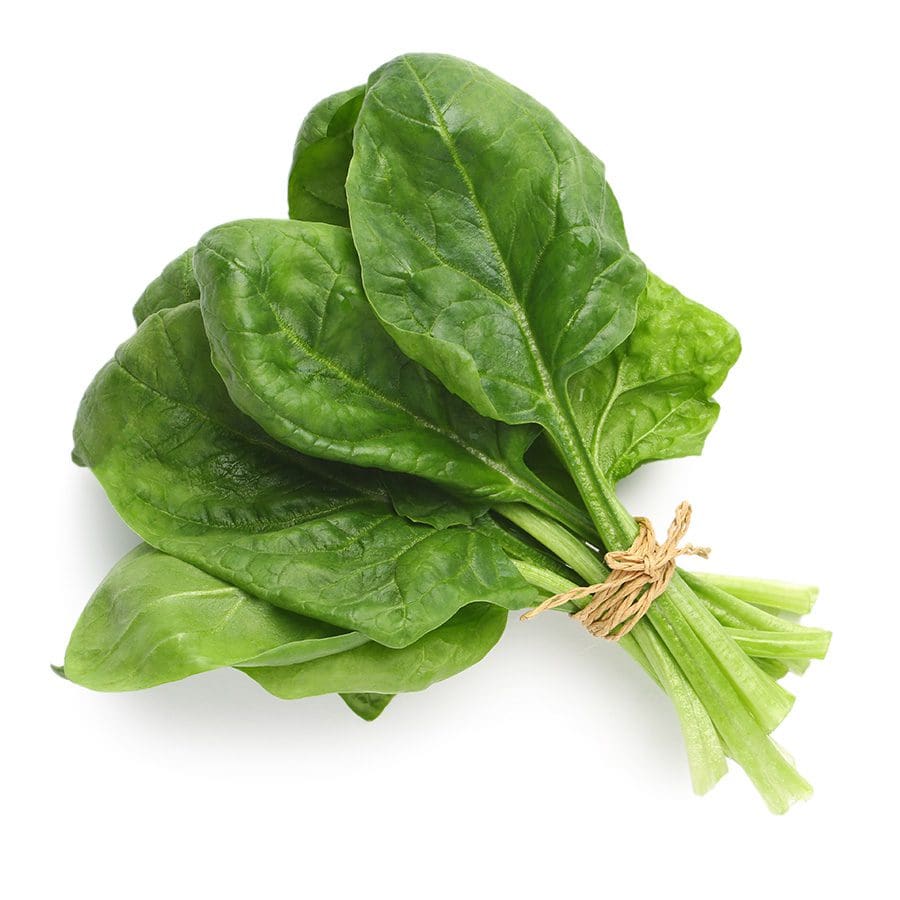 Spinach Casserole (serves 4)
Ingredients
1 16oz bag of frozen spinach

 

1 can cheddar soup
2 eggs beaten

 

1/2 cup sour cream
1/2 block cream cheese

 

1 cup shredded cheese
1 cup bread crumbs

 

1 stick of butter
Directions
Mix all ingredients together except shredded cheese and breadcrumbs.
Place in a casserole dish.
Add shredded cheese and breadcrumbs on top.
Bake in oven at 350 degrees for 40 minutes.

 
---
Michele's Cuisine
13769 N US Hwy. 441, Lady Lake, FL
Hours: Monday – Friday 11 a.m. to 7:30 p.m.
Saturday 8:30 a.m. to 7:30 p.m.
352.753.8889
michelescuisine.com
info@michelescuisine.com
Originally from the small town of Berryville, Arkansas, Cindy has become a multimedia specialist in journalism, photography, videography and video editing.
She has a B.S. in Communications from the University of Central Arkansas and is a correspondent for The Daily Commercial, LakeFront TV and Beacon College's PBS talk show, "A World of Difference," where she received an Anthem Award and Telly Award.
When she isn't working, Cindy spends time with her husband, Ryan, and son, David, traveling and taking photos of landscapes and wildlife.
Share This Story!