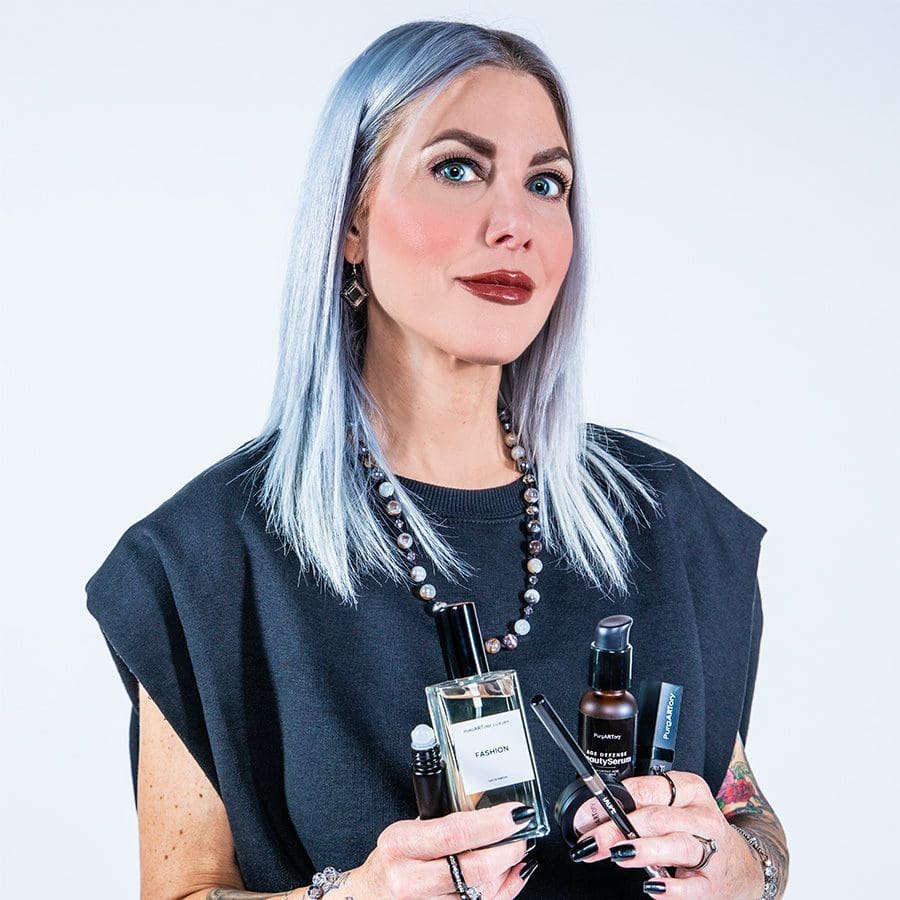 Putting her best face forward
Art has always fascinated Lynne Schaffer. 
Although she was naturally talented in different art mediums while growing up, makeup and fashion better defined her creative pursuits and eventually became her career.
"Fashion spurred my love for skincare, makeup and fragrance," says Lynne, who was born in New Jersey and currently resides in Orlando. 
Lynne worked for Christian Dior Cosmetics from 2002 until 2017. She was living in New York and traveling as a regional makeup artist gaining extensive knowledge and experience while working with well-known luxury cosmetics and fashion companies.
"I feel like I was raised by Dior," says Lynne, who spent several years in New York City with the company.
"While I was working hard, I was playing hard, too. I had a near-death experience in New York," relates Lynne, who just celebrated nine years of sobriety. 
"I definitely feel like I've been guided on a spiritual journey. I learned from the corporate world but am so glad to have redirected my energy to my own business," she adds.
Lynne, 43, launched PurgARTory, LLC, her own cosmetics line, in 2017. Best-sellers include PurgARTory's brow products, lipsticks, vitamin E stick, age defense moisturizer, and fragrances.
Lynne believes that true fashion consists of a complete package of makeup, skincare, and fragrance.
"I'm very sensory. I think an outfit isn't complete unless you have your fragrance," says Lynne, who will soon unveil a full luxury scent line.
"The Fragrance" is her original eau de parfum, and she's looking forward
to expanding her brand.
Lynne color designs and creates all PurgARTory products with high-end ingredients safe for all skin colors and types.
In addition to her online shop, Lynne has a "shopette" inside Papilio in downtown Mount Dora.
Although remarkably talented with cosmetics, Lynne considers herself a creative businesswoman/entrepreneur, not a "makeup artist."
Lynne, whose education background is in the Visual Arts, is doing exactly what her teenage-self dreamed of—happily making a living in the world of fashion and art.
Find PurgARTory products online at Purgartory.com, and at Papilio, 439 North Donnelly Street, Mount Dora.