Local Talent: Making an impression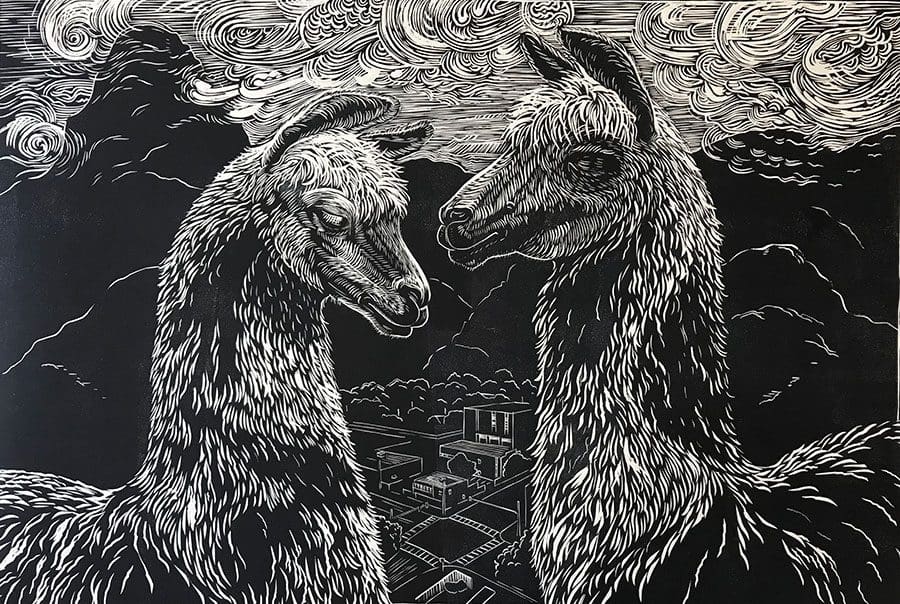 Eustis artist Jennifer Harper finds relief in printmaking.
While the national economy is taking a hit from COVID-19, artists also are being affected greatly.
"This could really redefine people because as an artist, you're very much, just like everybody else, dependent on an audience," says Jennifer Harper, who operates Harper Printmaking Studio, 999 Lake Nettie Drive, Eustis.
"I'll be the first to admit that art is a wonderful thing, but is it a necessary thing in a time like this? No. It can certainly help and is very therapeutic," she adds.
Jennifer does printmaking, though it also can be called blot printing or relief printing. She uses the technique of either woodcut or linocut, which uses a linoleum plate. 
"It's called relief printing because you're carving on a plate and when you print it, you're printing the ink going over the top of the plate and what you carved is hollowing out, is taken away, so that those areas that you carved stay white," she says. 
Jennifer started taking drawing classes in high school and later attended Lake-Sumter State College and Atlanta College of Art. Though she took only one term of printmaking, she eventually got into that medium after teaching in an international school in China. 
In her last year there, she was scrambling to find art supplies and ended up buying a linocut set. Her students loved it. When she came back to the United States in 2008, she bought the basic necessities for printmaking.
"I just kind of really got the bug and I just kept teaching myself stuff," Jennifer says.
Nature is one of her biggest resources for ideas, leading to prints such as "The Mountaineers," of two llamas, and "Tomoka River Tree." She also focuses on family. But she often changes her style so she doesn't get bored.
"I don't want to be pigeonholed with one (subject), and I go back and forth between sort of realistic and abstract," Jennifer says.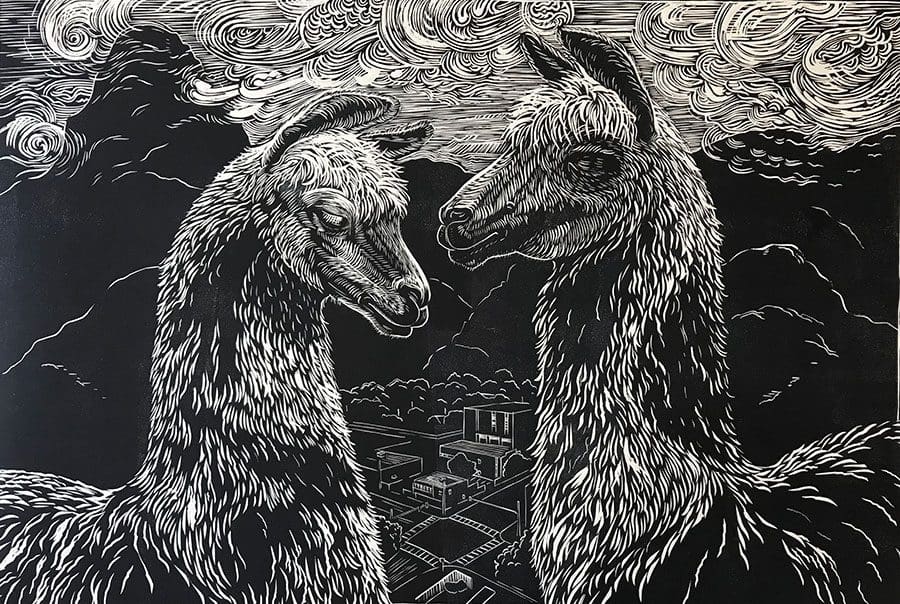 Jennifer also created the poster art for this year's Leesburg Art Fest, scheduled for Oct. 24-25. She runs her own event called Little Big Print and teaches workshops and one-on-one classes at her studio.
"I love seeing somebody print their first piece," she says. "It's very much a thriving little community when everybody can get here."
To make an appointment, contact her at harperprintmakingstudio.com or jenhpr@gmail.com. 
Originally from Buffalo, NY, Victoria graduated from Canisius College in 2018 with a bachelor's degree in English and Writing. In August of 2019, she relocated to Eustis, Florida, and soon began at Akers Media Group assisting with social media projects. Later that year, she was promoted to a full-time writing position at the company and has since found her niche telling the stories of so many of Lake and Sumter County's awesome people.
Share This Story!