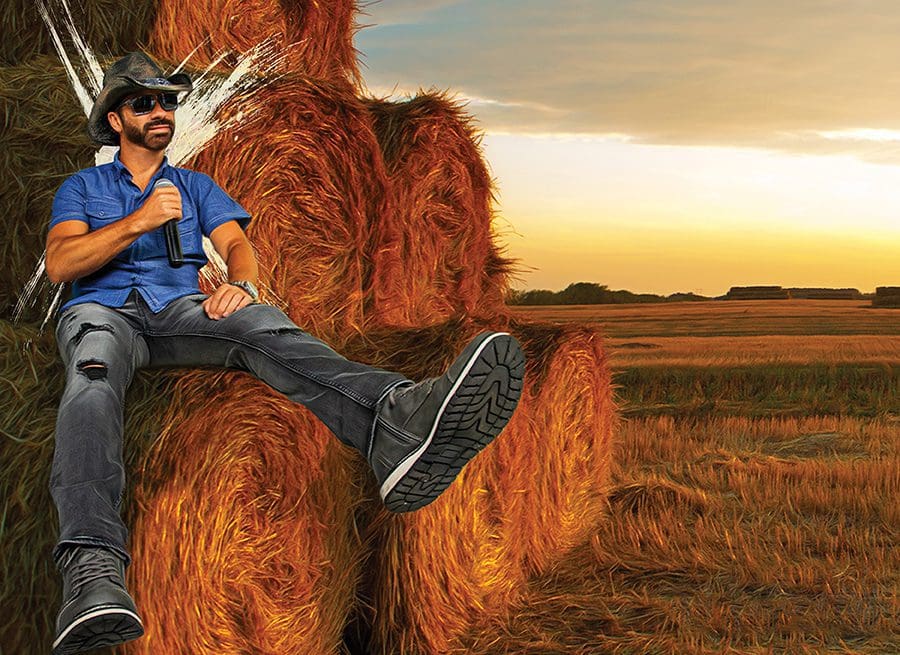 Karaoke DJ to country music artist
Mark Houghton was organizing karaoke nights throughout Central Florida for years before discovering his vocal talents were meant for something bigger. 
The realization occurred during the pandemic when his karaoke business died down and he began creating music videos and posting them on social media. 
He soon developed a following. 
"I didn't have any work last year and now I'm having to turn away gigs," Mark says. "I put myself out there and now I get to perform for a living." 
Mark grew up in upstate New York before moving to Florida to work in hotel management. After a few years, he changed careers and became an event DJ.
Today, Mark entertains at local restaurants and events as a Renegade Fusion Country Cover Artist. He regularly performs in Tavares, Leesburg, Clermont, and Winter Garden, and was recently invited to entertain at the Orange Blossom Opry in Weirsdale. 
Mark enjoys getting to know his audience, often walking around and chatting before hitting the stage.
"I like meeting people, and then I'll find ways of including them in the show," Mark says. "I truly appreciate everyone who supports me and hopefully more people will come out and have a good time." 
Originally from the small town of Berryville, Arkansas, Cindy has become a multimedia specialist in journalism, photography, videography and video editing.
She has a B.S. in Communications from the University of Central Arkansas and is a correspondent for The Daily Commercial, LakeFront TV and Beacon College's PBS talk show, "A World of Difference," where she received an Anthem Award and Telly Award.
When she isn't working, Cindy spends time with her husband, Ryan, and son, David, traveling and taking photos of landscapes and wildlife.
Share This Story!