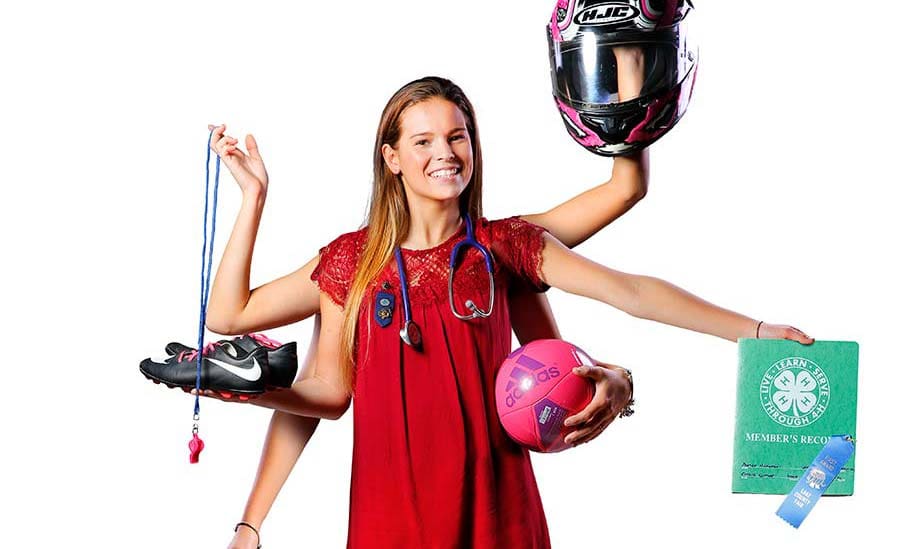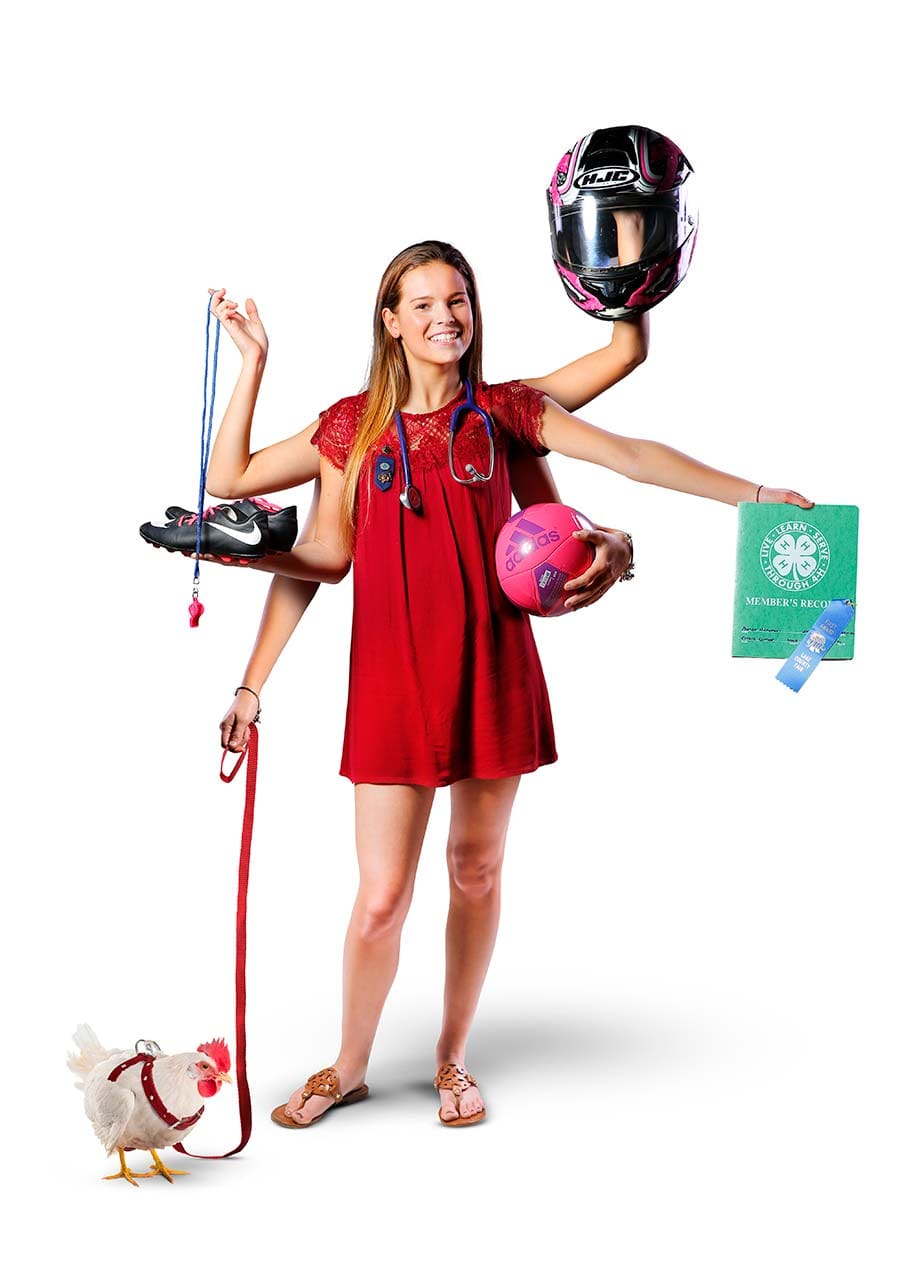 Age 17 // Senior at Umatilla High School/Giving with Compassion and Excellence
What influenced you to raise awareness of the Music and Memory Program through the Girl Scout Gold Award Project? I learned about the Music and Memory program through a movie my mom brought home, called "Alive." The Gold Award is for Girl Scouts like the Boy Scouts' Eagle Award, and since I have close family affected by dementia, I wanted to raise money to purchase Apple iPods for the program.
What are you involved in? Varsity soccer, varsity cross country, National Honor Society, the American Youth Soccer League (AYSO), assistant soccer coach, 4H Club president, Girl Scouts, and the Fellowship of Christian Athletes (FCA) club. I raced go-karts on dirt tracks for three years. I recently quit racing as I am about to graduate high school and attend a university elsewhere. I was Junior Unrestricted Points Champion in 2014 at Volusia Speedway. I also raced the Florida Dirt Championship Series for one season on dirt tracks around the state.
What are your other passions? I've always had a passion for kids, and after watching a family friend who has cerebral palsy at therapy, I've had an interest in occupational therapy for many years.
What are your future plans? I plan to attend Lake Sumter State College for two years and then transfer to Florida Gulf Coast University to receive my master's degree to be a pediatric occupational therapist.
Favorite book? "The Help" by Kathryn Stockett
Biggest influence? My parents. They have always been my No. 1 supporters, and they push me to always do my best and try my hardest in whatever I do. As a soccer coach for 5-year-olds, the little kids have also had a huge influence on me. Realizing they watch everything I do as well as copy it, I must set a good example in order to be a good mentor.
Favorite quote? "When the going gets tough, the tough get going."